A simple and easy farmhouse spring porch decor idea made with things found in the shed. Truly spring decorating on a budget!
The weather has been teasing us this week. It's trying to act like it's spring, but I know winter is just going to come back and give us a slap alongside the head before long. I'm not done with you yet!
But it is getting me in the mood to get a little spring decorating done around the house.
This is a little vignette I made for the front porch. It has a rustic, farmhouse, just-using-whatever-the-heck-I-had-in-the-garage type of theme.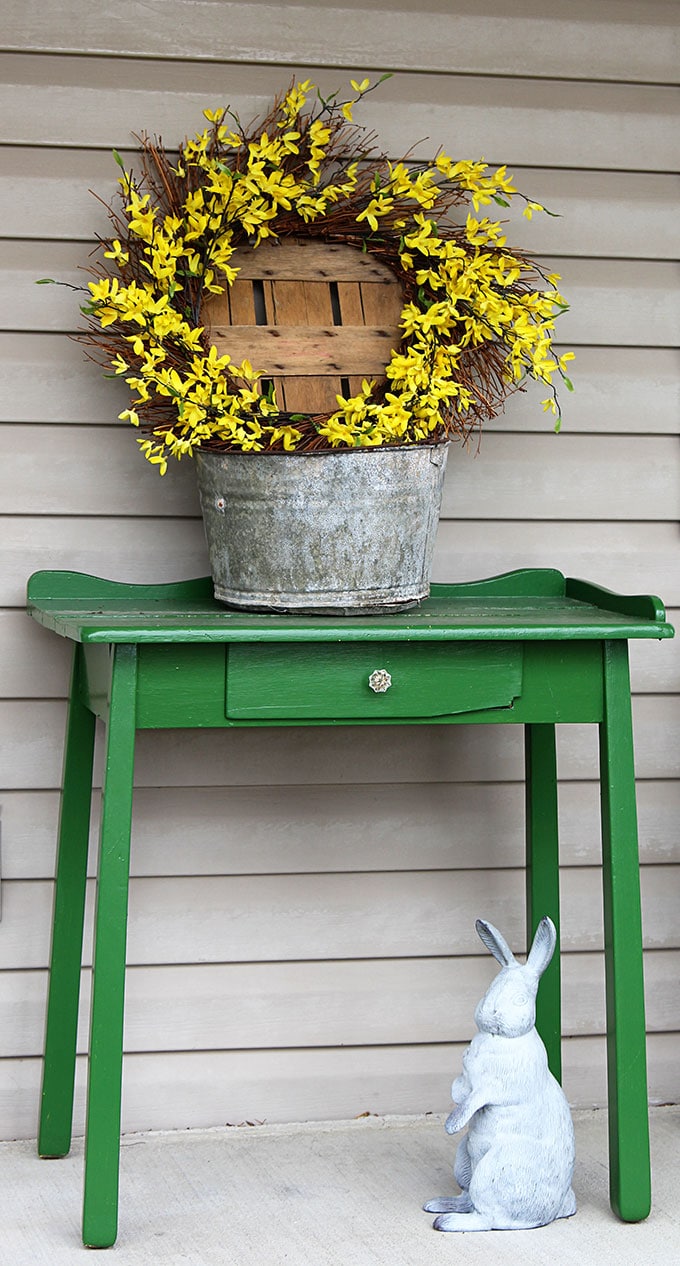 Or I guess you could call it my farmhouse spring porch decor. If you want to get all fancy.
And actually this isn't the whole porch "reveal". I'll save that for later in the month when I actually have more than this two by three foot section of the porch done.
It's times like these when I'm happy that I never put away the bunny from last spring.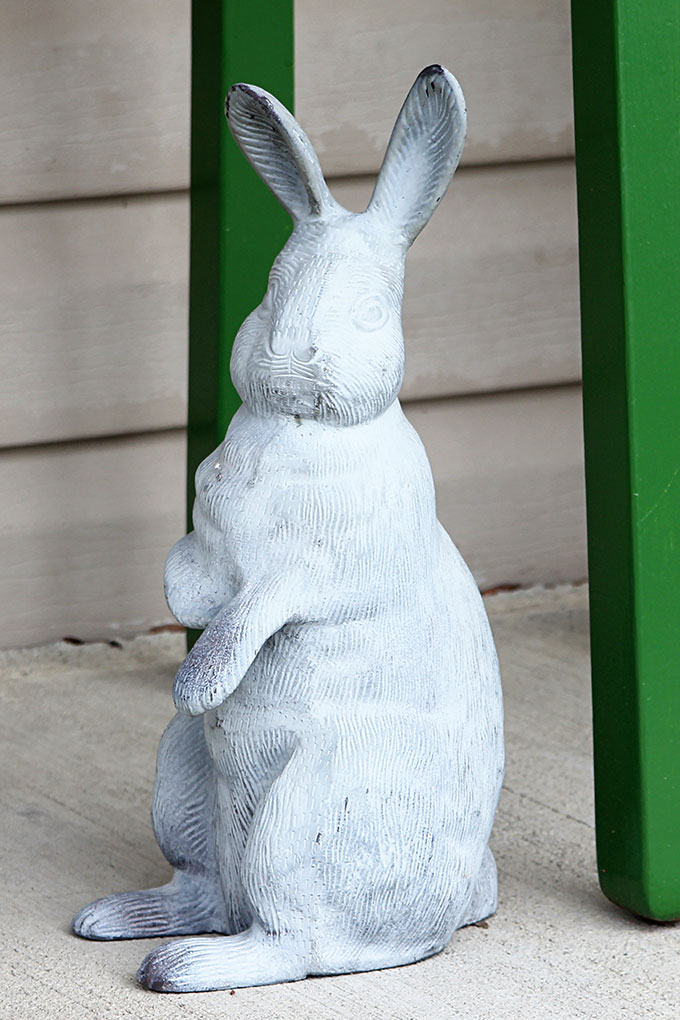 Sure, I was cussing at the poor thing in November when I was tripping over it in the garage trying to get to the snow shovel. But all is good with Mr. Bunny and me now.
And the best part is, it took me all of ten minutes to make this whole vignette.
I know! You're shocked, right!
Oops, forgot to clean off the table. Maybe ten minutes was too quick after all.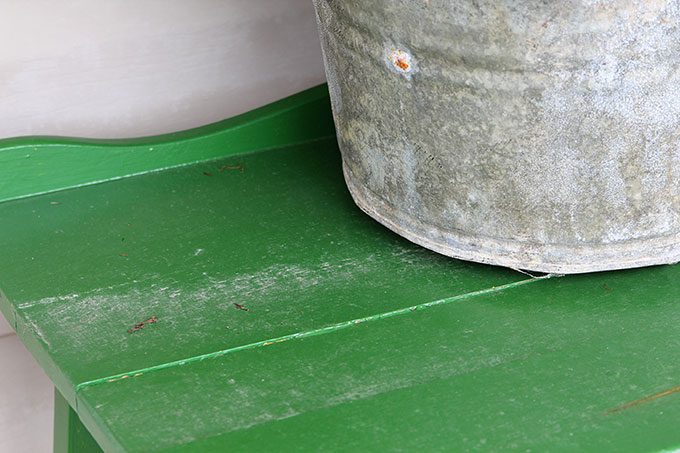 I has used the green table on my Traditional Christmas Porch and before that it was painted yellow for my Fall Farmhouse Porch.
I was THIS close to getting rid of that table last summer, but I'm glad I kept it around a little bit longer.
I decided to just set my forsythia wreath in a bucket instead of hanging it on the door like a normal person would do.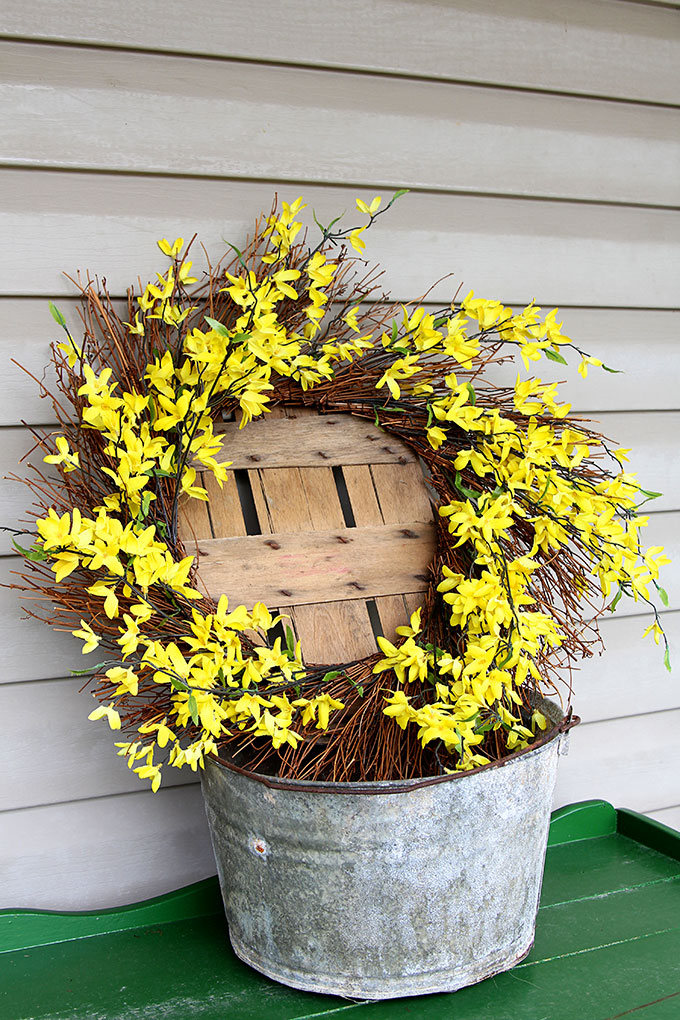 Last year it kept blowing down and the fake forsythia branches ended up strewn all over the yard.
I figure this way it doesn't have far to fall and if branches do pop off, maybe they'll just end up all tidy-like in the bucket (in my dreams).
How's your spring decor coming along?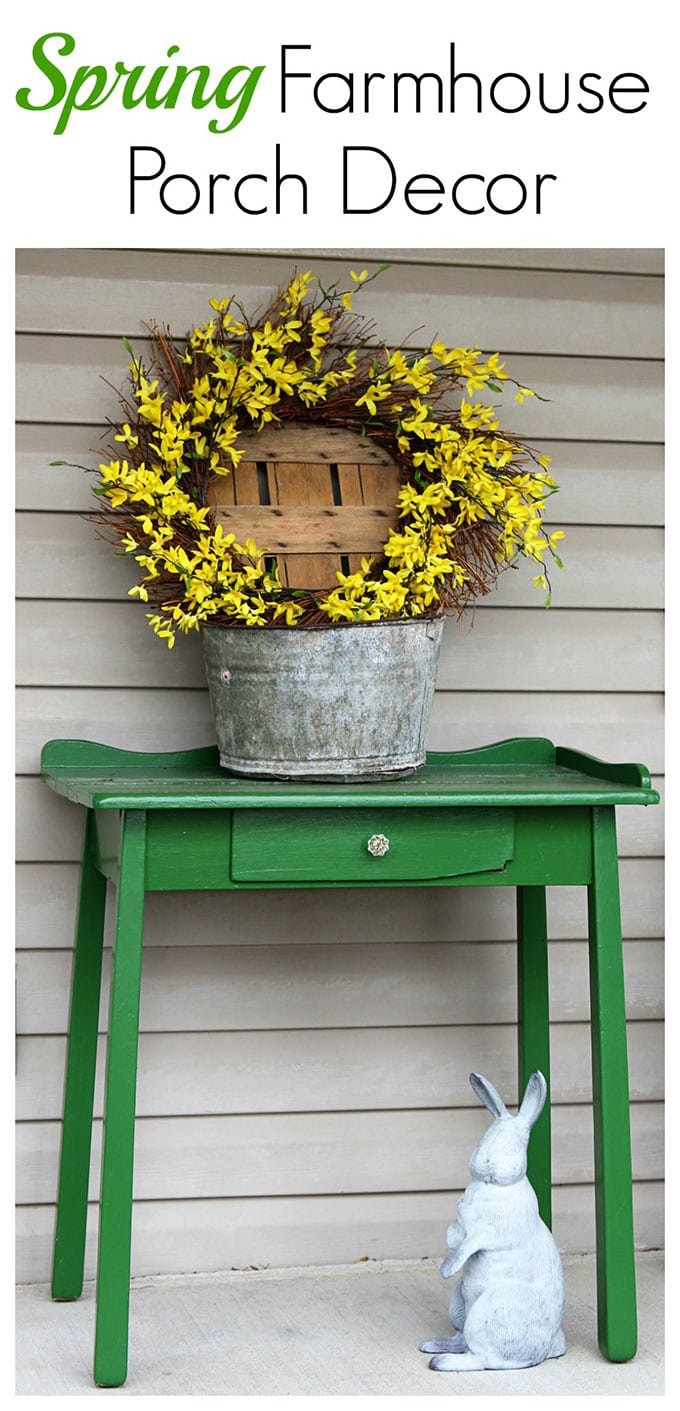 Other ideas you may enjoy:
10 Porch Decor Ideas To Score At The Flea Market