Tutorial for Halloween ghosts made from gourds. Super quick and easy fall craft idea, including step by step instructions.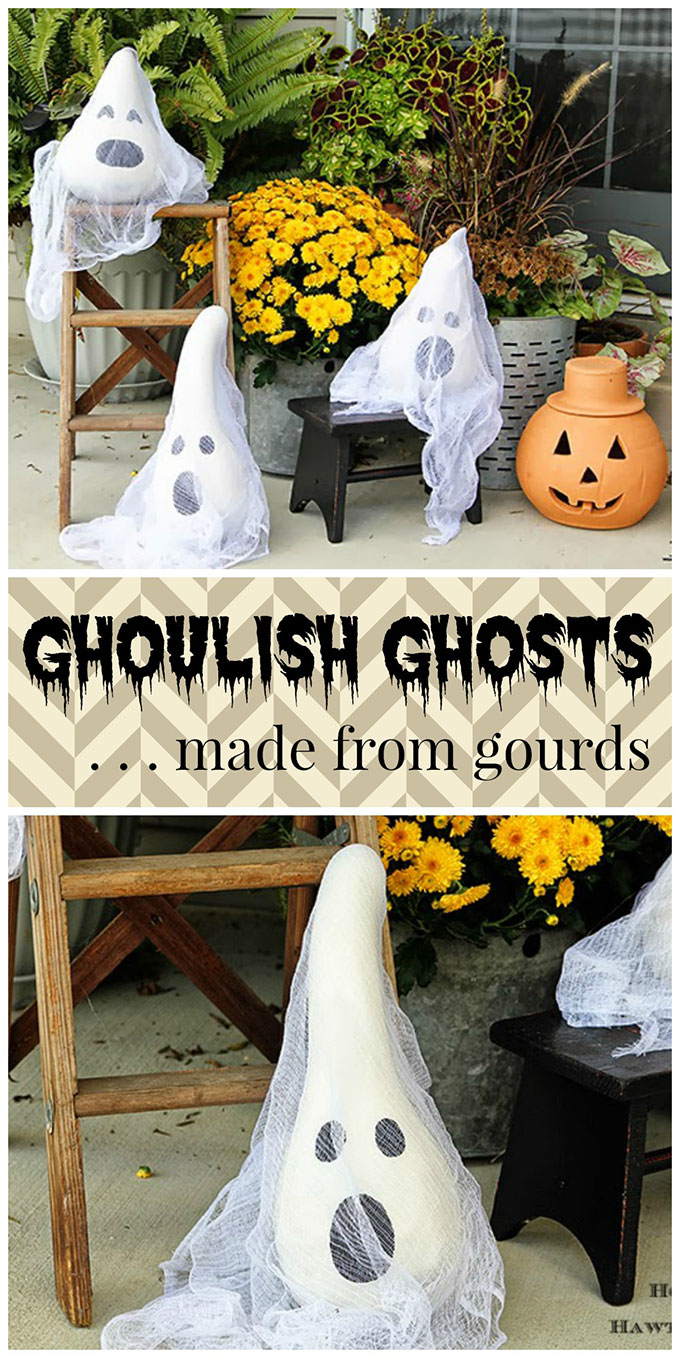 I wanted something Halloween-ish yet not too scary for my back porch this year, so I decided to make some spooky Halloween ghosts made from gourds.
And since they're not THAT spooky, they'd make a fun craft to include the kids on. (Just bring the kids in on the last part of the tutorial though, the cleaning part is not super duper kid-friendly as you'll see in my instructions).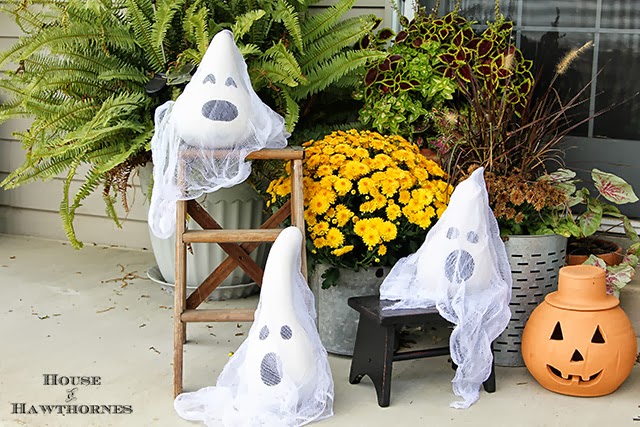 How To Make Halloween Ghosts Made From Gourds
Supplies:
White Spray Paint
Black Craft paint
Small Craft Paintbrush
Cheesecloth
Instructions:
How To Clean Gourds -
If your gourds have not been previously cleaned when you buy them they will have dirty, moldy, crusty stuff on the skin. If your gourds are cleaned for you already, skip down to the To Make Ghosts steps.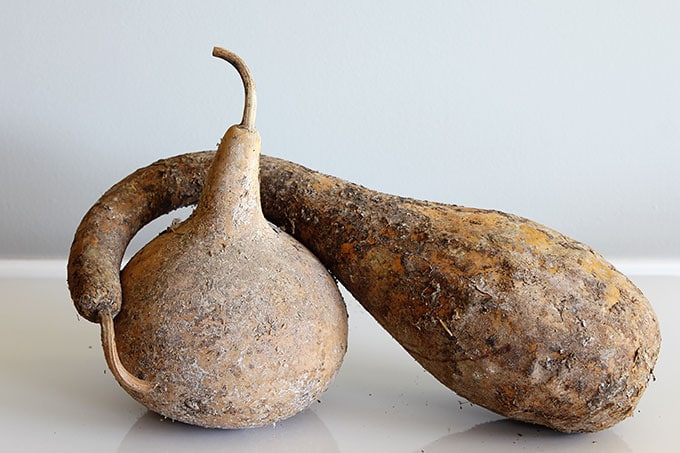 To remove the crust, soak your gourds for two hours in a bucket of water with a splash of dish detergent and a dash of bleach. This will soften the crusty exterior and keep the mold and dirt from becoming airborne.*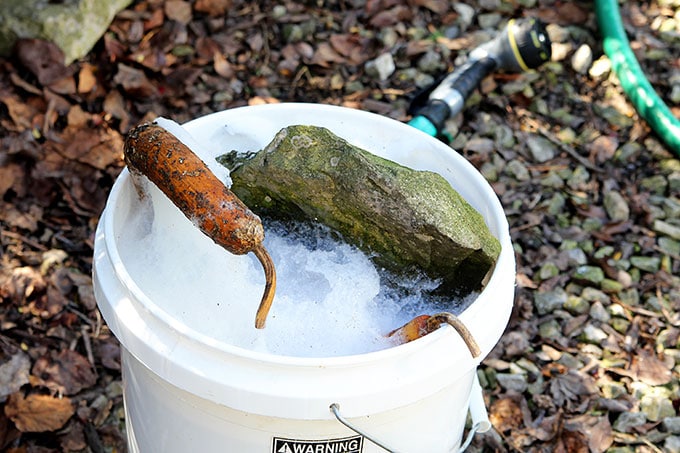 After soaking, you should be able to remove the outer crust with a kitchen scrub pad. Throw the scrub pad away when you are done with this step, because it's going to be nasty.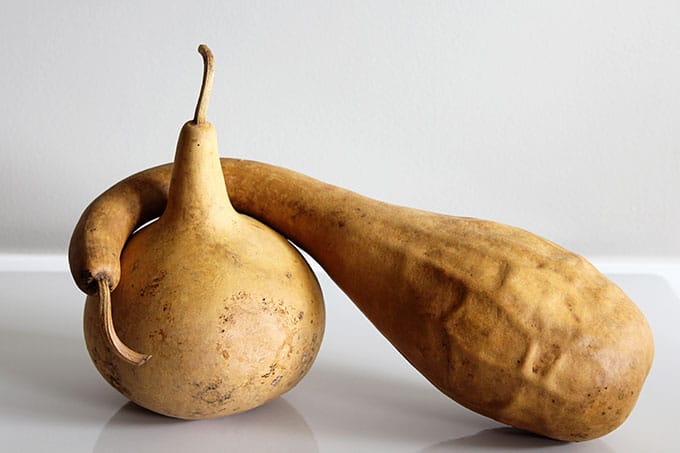 Allow the gourds to air dry.
How To Make Ghosts From Gourds -
Spray paint the gourds white. I hang mine from tree branches with twine to make it easier to spray the whole gourd at one time.
After the spray paint has dried thoroughly, paint the faces on with black craft paint. Get creative with your faces.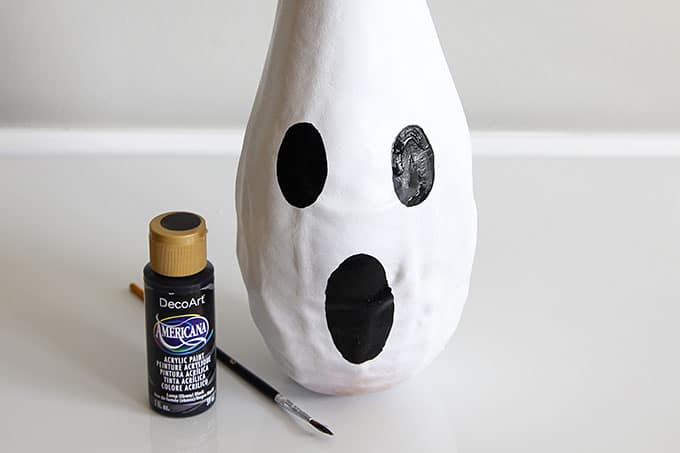 Cut a length of cheesecloth and place over the top and your "ghost" is complete.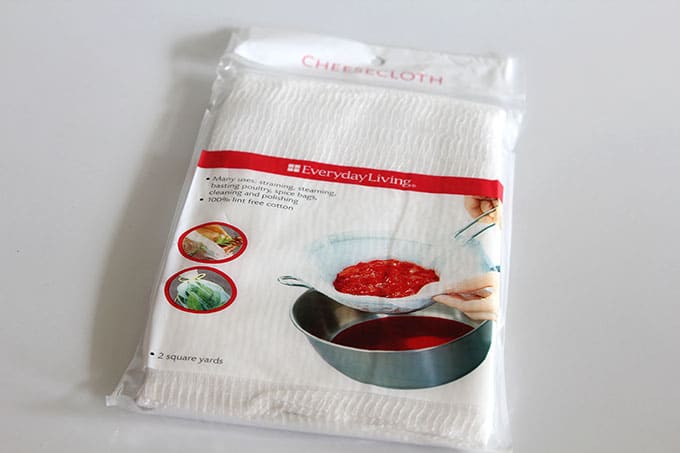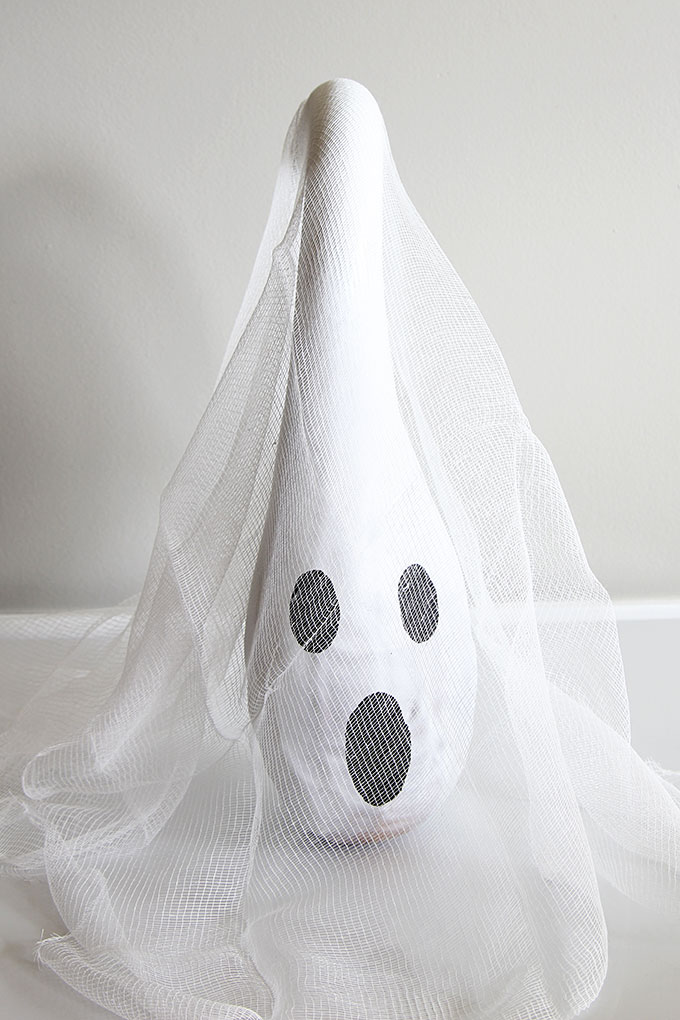 *It is recommended to use a respirator over your mouth and nose so as to limit your exposure to the mold. I personally have not used one, but I'm not always the sharpest tool in the pumpkin shed. If you want to include the kids in on the fun, I would definitely leave that step to the grownups though and maybe have them start off with the already spray painted gourds.
Here's a couple of the faces I created.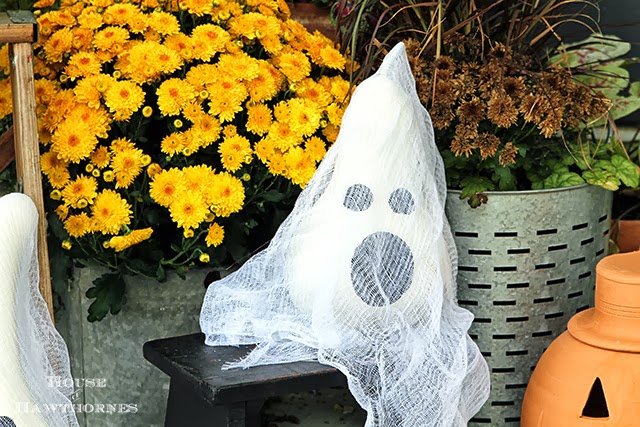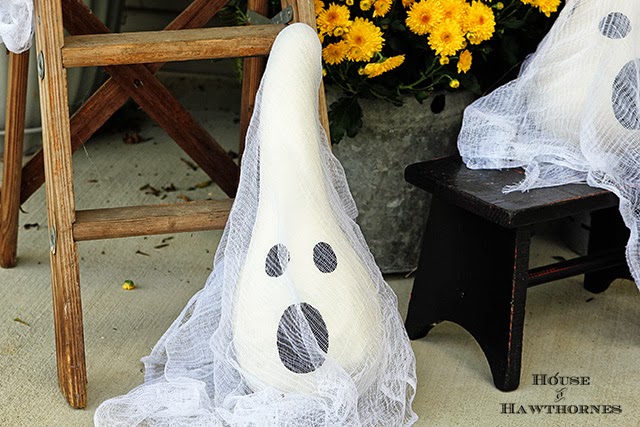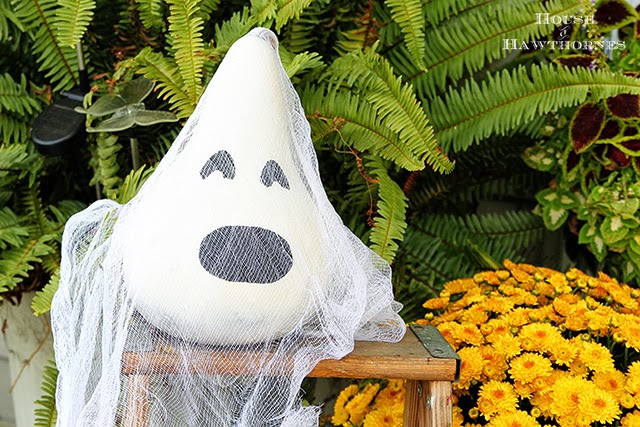 A few years ago, I made some smaller gourd ghosts using Chinese bottle gourds. I think the little guys look a little more like the real thing???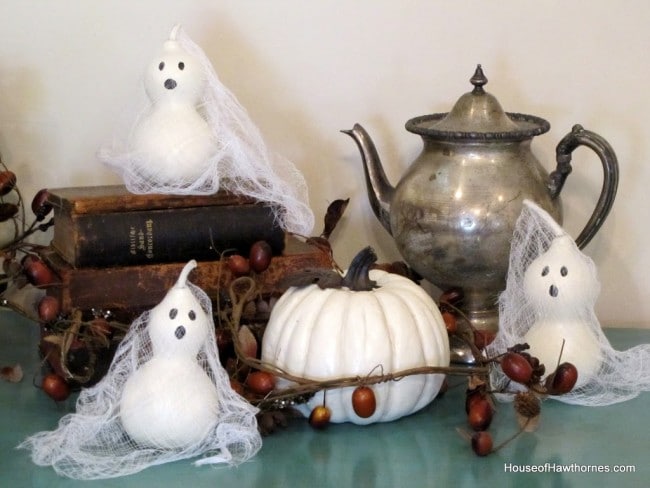 Because if there is one thing I'm an expert on, it's ghosts.
(This post contains some affiliate links for your convenience. You can read my full disclosure policy here.)
Where To Buy Gourds
I've had people ask where they can find dried gourds online. I normally buy mine at a local farm market, but I have seen quite a few for sale on Etsy. For instance Front Porch Gourds has a very nice selection of them (I've never personally bought from them, but they do have a five star rating on etsy).
Types Of Gourds To Use For Your Painted Gourds
Chinese bottle gourds (the small guys)
Martin gourds (the larger round-ish ones)
Long handled dipper gourds (the tall, thin scary dudes)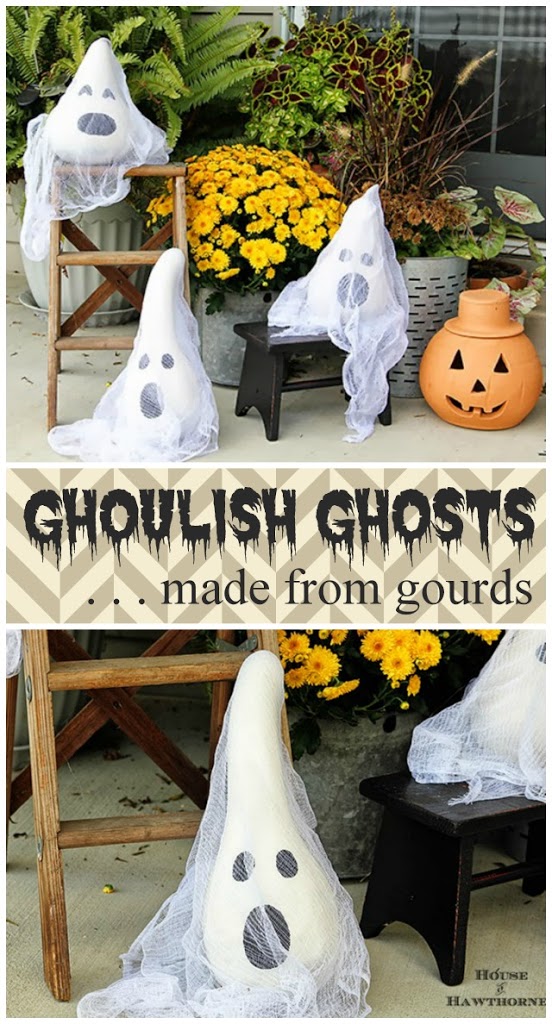 A list of all my Halloween projects can be found here - Featured Halloween.
Other posts you may enjoy: