We finally harvested our giant pumpkin. Pumpkins to be exact.
We ended up with two of the big guys.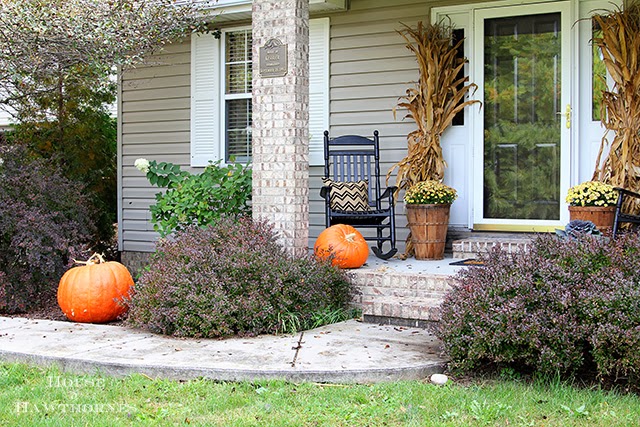 Yes, the larger one is setting on the ground. Yes, it was too heavy to lug up onto the porch. Yes, I had to google whether to use setting or sitting in that first sentence.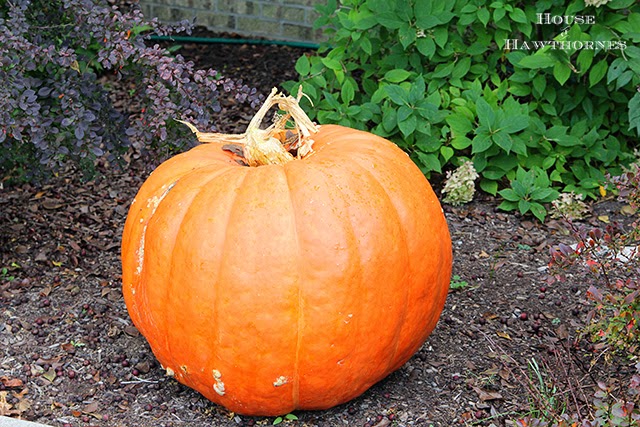 If y'all remember from my Giant Pumpkin post in August, these pumpkins just sort of sprouted up by themselves.
Last year I had discarded a huge pumpkin on to the compost pile. And a couple months ago, I noticed that an oddly large pumpkin had started to grow.
It took me a while to put two and two together and realize it was probably the spawn from last year's big pumpkin.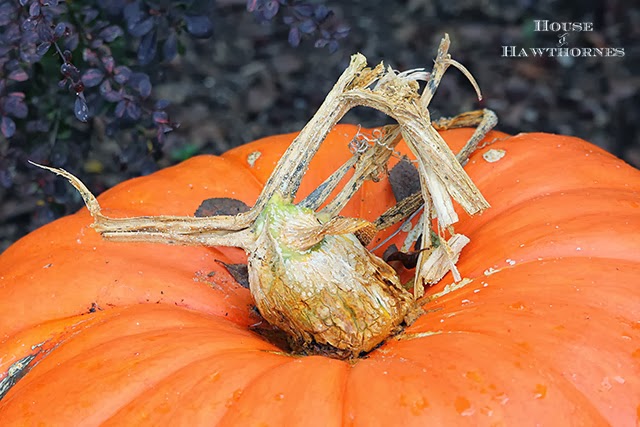 How do you grow a giant sized pumpkin? Heck if I know.
We literally did NOTHING for these guys.
After I noticed that they had magically appeared in the compost pile, I just sort of avoided throwing big piles of coffee grounds and eggshells smack dab on top of them. That's it.
I think I'll look into becoming a Master Gardener soon.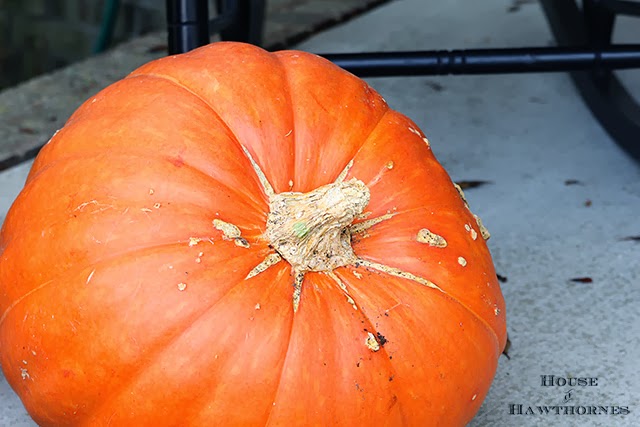 Now next year, I will probably get all high tech on them if they grow in the pile again and start doing all sorts of hokey things to get them to grow even bigger.
But I'm happy with how large these ones turned out with no interference from me.