It's always fun when I get to show you My Top Ten Gardening Ideas For The Year. I think it's been a good year in the dirt here!
So, drum roll please . . .
Where are the drums, people?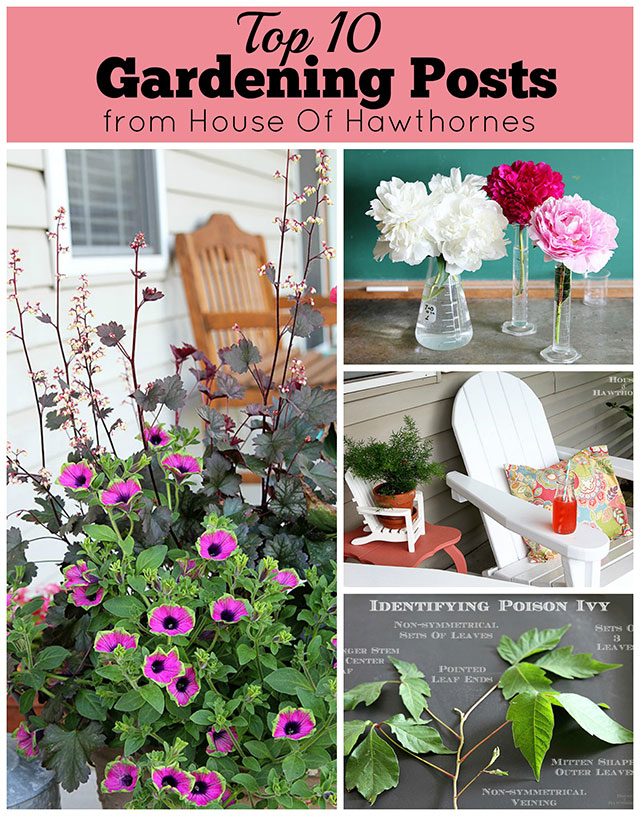 My Top 10 Gardening Ideas For The Year
I risked life and limb to get up close and personal with poison ivy for you this year. I showed you how to identify it and how to prevent getting it. Good stuff, if I may say so myself, and my most viewed gardening post of the year.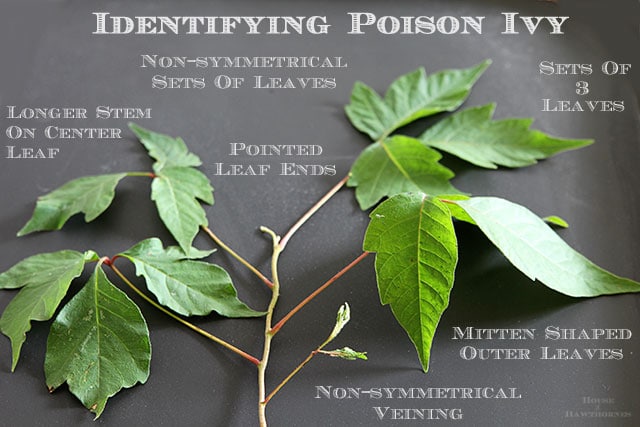 Since I blog a lot about vintage and gardening, I combined those two things in my post about 6 plants that I consider to be vintage garden plants. You know, like you'd find in your grandma's garden. If your grandma was cool and hip like me.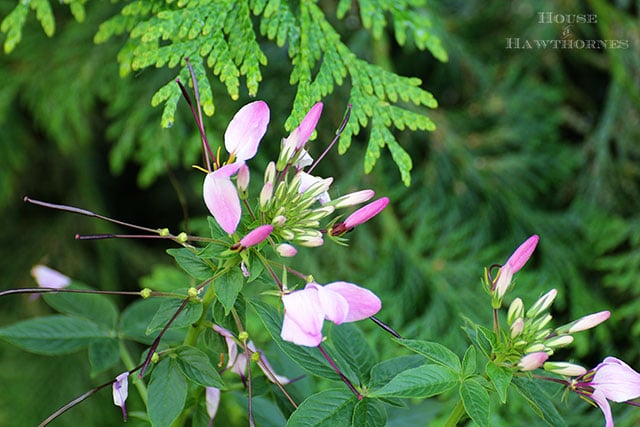 One of the vintage flowers I showed you in that post was plumbago. I thought it was pretty enough to deserve its own post.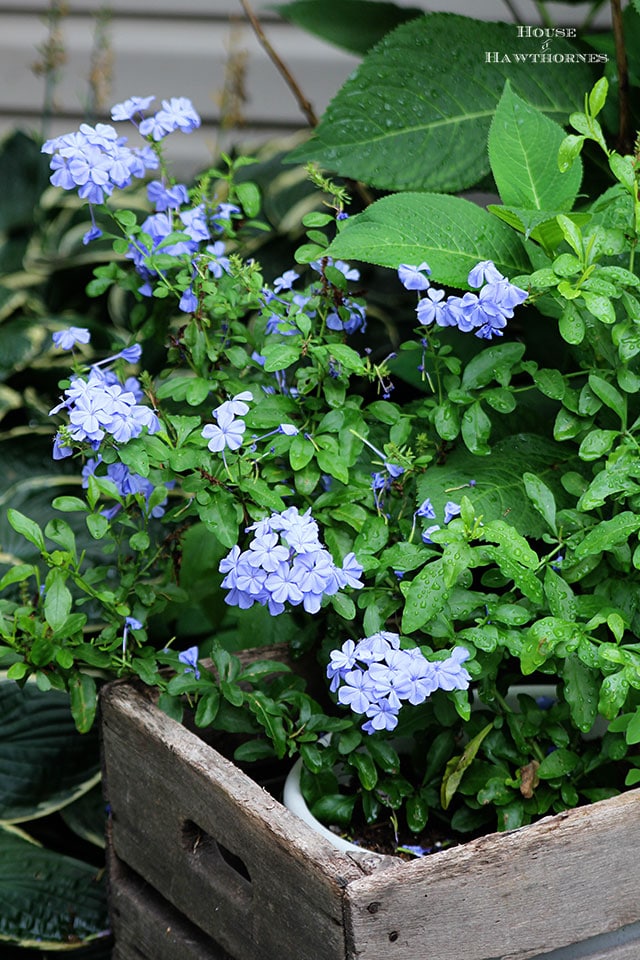 Peonies are my absolute, hands down, favorite flower (sorry, plumbago) and it was fun to pair them with my every increasing collection of chemistry flasks this year.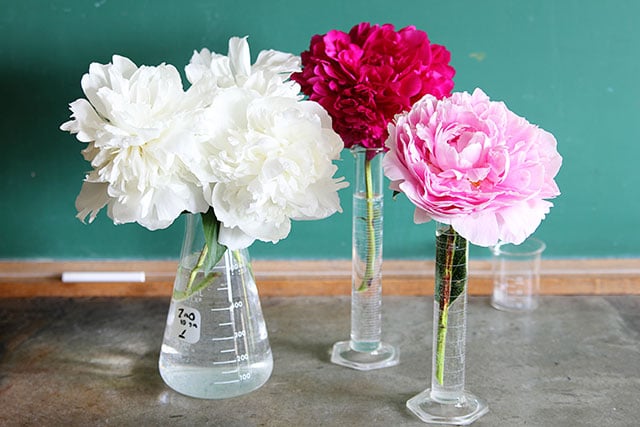 In May, I showed you how I decided what plants to use in my planter box on the back porch (Coral Bells, Supertunia and Canna) and then I came back a month later to show you what it looked like when they had a chance to spread their wings and fill out the planter.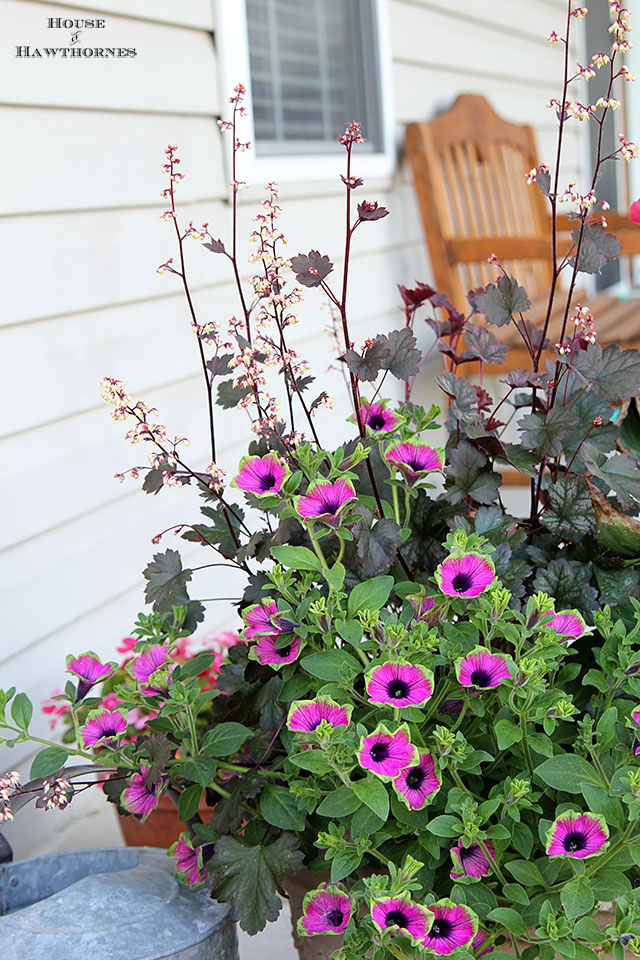 And then comes my porch posts.
My porch posts ALWAYS are some of my most viewed posts of the year, regardless of category. People like porches, I guess.
This spring I decided to be colorful on the porch. After the winter we had (remember the Polar Vortex?), I needed a bit of color in my life.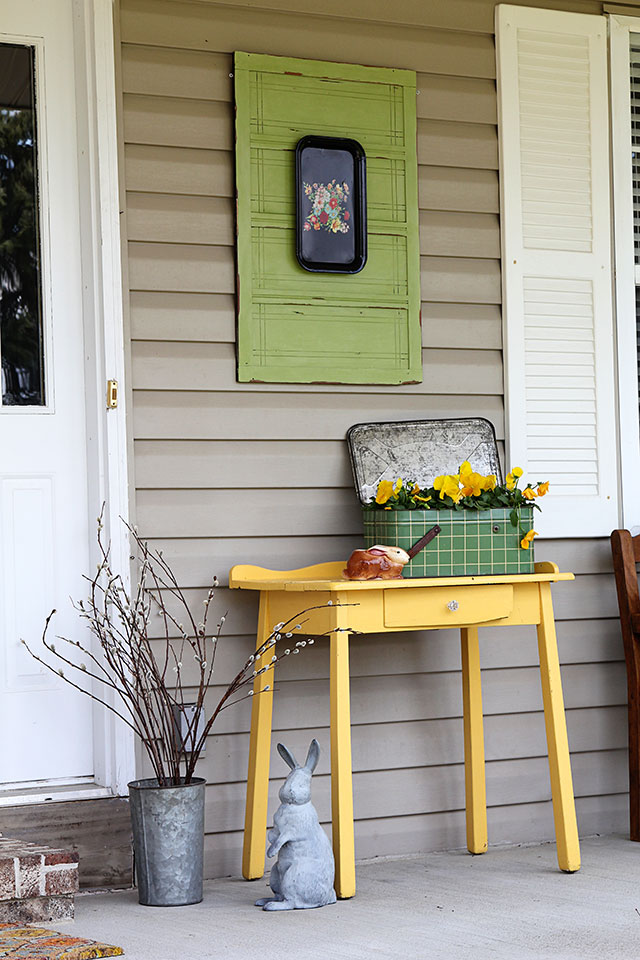 My summer porch was where I debuted my Pleasure Chest (which oddly isn't in this photo, but I thought the pink lemonade shouted SUMMER better).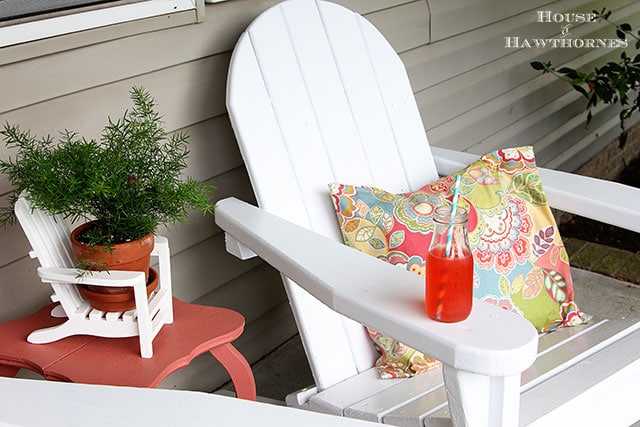 The fall porch sort of had a rustic, owl, farmhouse theme to it.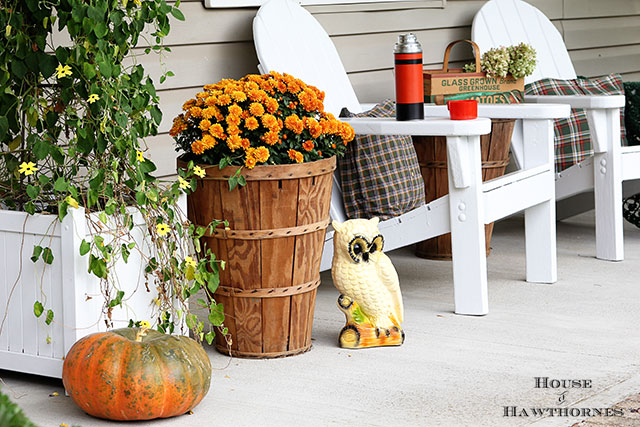 My winter front porch, where I spelled picnicking wrong (forgot the K) and am mortally embarrassed but don't know how to change the title now!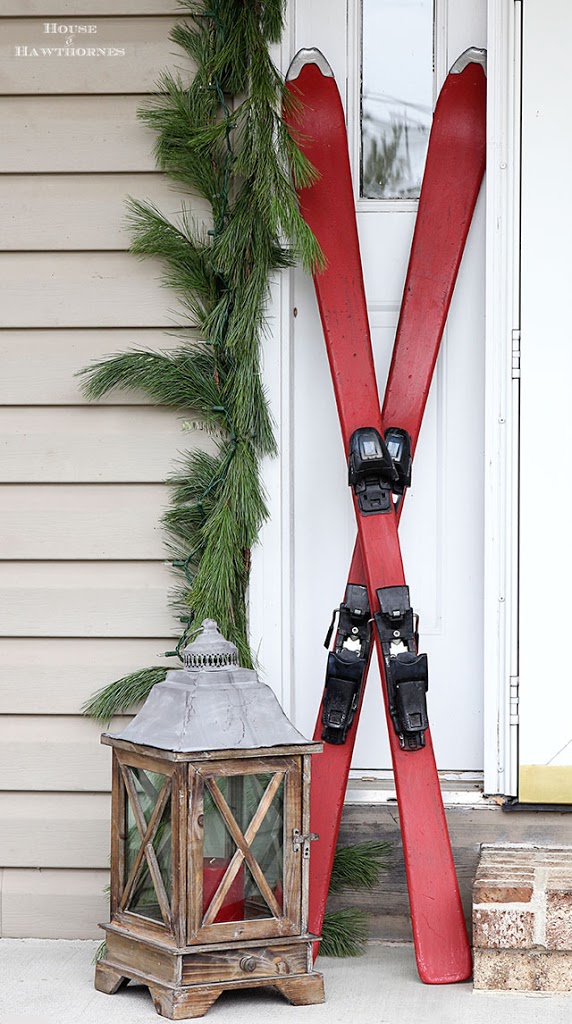 And just so you don't think porch decorating is all wine and roses, I wrote about how I actually go about decorating my porch in this popular post.
How To Decorate Your Porch In 39 Easy Steps
You know, where I discuss boobs and spider eggs. Not in any particular order, but oddly enough they are related.
Oh, and don't forget to check out My Top Ten DIY And Craft Ideas For The Year when you have a second.