We've had quite the smelly summer here at the House.
Lacey, our 12 year old labradoodle, has a new found affection for black and white cats, aka SKUNKS!
Seriously, we have lived in this house for quite a few years and she has NEVER ever had a run in with a skunk before. Never.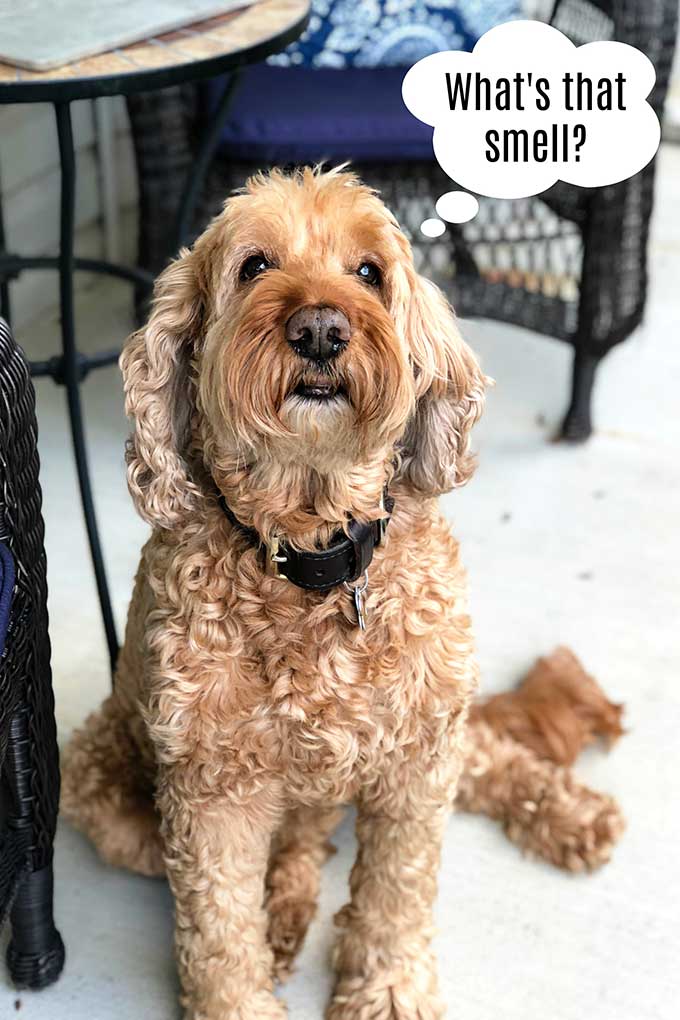 We knew they were around, because we'd see them smooshed on the side of the road out front or get a whiff of their scent lingering in the air in the morning, yet she had not had the pleasure of meeting one up close and personal.
Well this summer she not only has met a few skunks, but has tried to become besties with them.
To be fair, we seem to have an abnormal amount of skunks hanging out here in the yard this year. I don't know if it was prime skunk breeding weather this spring or what, but it appears we have a bumper crop of skunks around here. Yay for me!
And if you've ever encountered a dog that has been sprayed by a skunk you know it's more than just stinky.
It's a gut wrenching, lunch losing, vile smell that permeates everything in its path. It will make your eyes water and dry-heaving is not out of the question. Oh, and the smell gets everywhere!
What to do if your dog is sprayed by a skunk
Do not let your dog in the house if you can avoid it. And definitely do not let them rub up against anything. If you are going to bathe them inside, then escort them directly to the tub, but I would suggest bathing them outside or in the garage if at all possible.
Check your dog's eyes. If they are red and irritated, they may have gotten sprayed directly in their face. Wash their eyes out immediately with cold water or an eyewash made for animals.
Give them a bath as soon as possible. Really, the quicker you can get the noxious skunk oil off their coat, the better chance you have to get rid of that smell for good. Shampoo will not make a dent in the odor, you will need to mix up a homemade concoction to neutralize the skunk smell (see below).
How To Get Rid Of Skunk Smell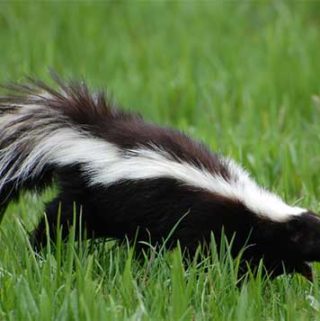 Homemade Skunk Smell Remover
The best way to get rid of skunk smell on your pet.
Print
Pin
Rate
Supplies
1

quart

Hydrogen Peroxide

1-32 oz bottle or 2-16 oz bottles

¼

cup

Baking Soda

1

teaspoon

Dishwashing Liquid
Additional Equipment
Rubber Gloves

Plastic Bucket

¼ Measuring Cup

1 Teaspoon Measuring Spoon

Rag (you never want to use again)

Bath Towel (you never want to use again)
Instructions
Washing Your Dog
Using your rubber gloves, mix up the hydrogen peroxide, baking soda and dishwashing liquid in a bucket and apply it to your dog's coat making sure to keep it out of their eyes. You will want to leave it on their coat for 5 minutes and then rinse thoroughly. You can repeat this process if the scent is still lingering.

After the final rinse, shampoo with a regular dog shampoo, or people shampoo if that is all you have, to get rid of any remaining mixture.

Towel off your dog as much as possible and let them air dry the rest of the way.
Additional Information
Do not store the solution! As a mixture it is combustible, so DO NOT try to save any of the mixture for later use.

Do not get the solution in their eyes, nose or mouth.

Do not let the mixture sit on your dog's coat for extended periods of time as hydrogen peroxide may discolor their coat.
Now in the past with our Shiba Inu, who was much more inquisitive about skunks and had NUMEROUS runs ins with them, we had tried some common formulas to get rid of the smell:
Tomato juice
Feminine Hygiene products (a guy surely came up with this idea)
Store bought de-skunking shampoo
None worked for very long and none were as effective as this homemade skunk smell deodorizer. That said, if it's 3:30 am and you have to use what you have on hand, then by all means try one of the other solutions. They may not be a long term fix, but they might get you through the night!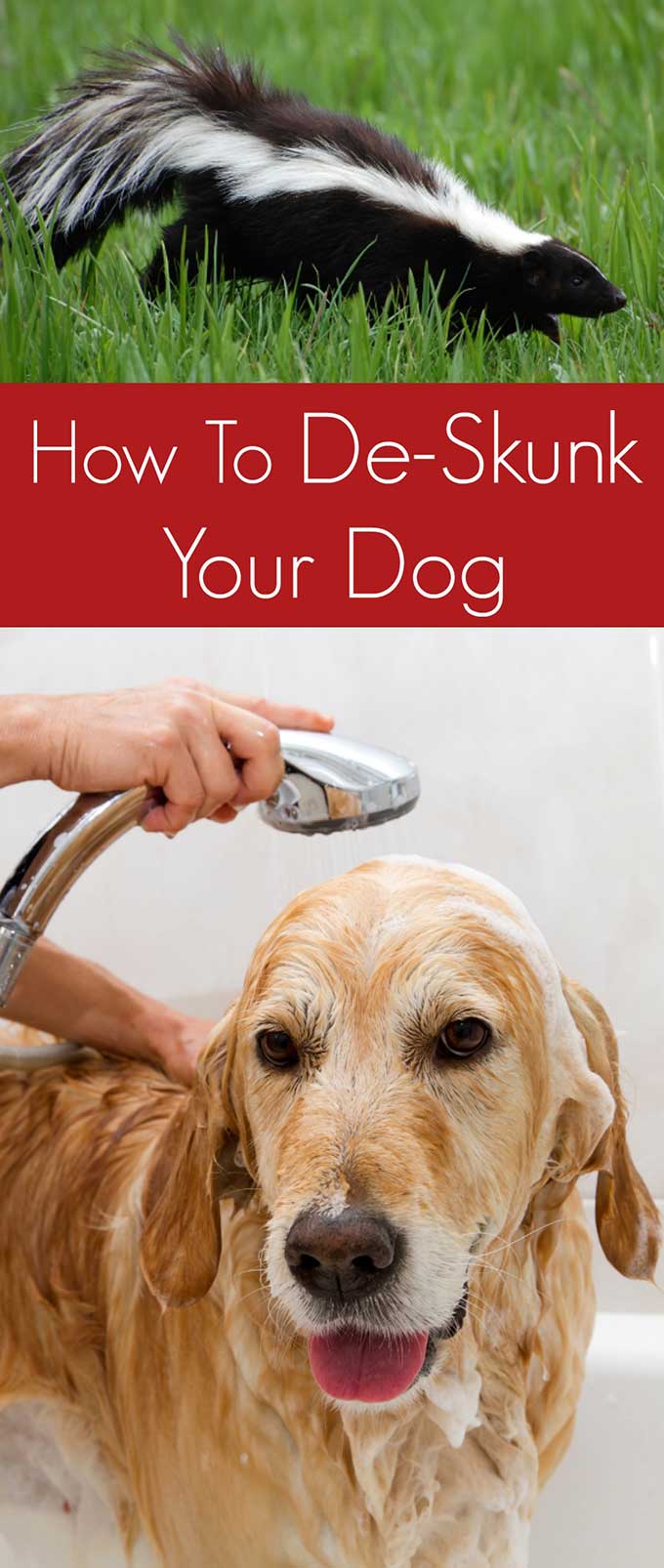 Other posts you may enjoy:
Homemade Squirrel Repellent Recipe