Thrift stores are filled to the brim with inexpensive baskets. Here a basket, there a basket, everywhere a basket. And they're cheap too!
The thrifts around here practically give them away for $1.00 or less most of the time.
Even with that, there still seems to be an abundance of baskets heading to thrift stores lately. Could Marie Kondo be to blame?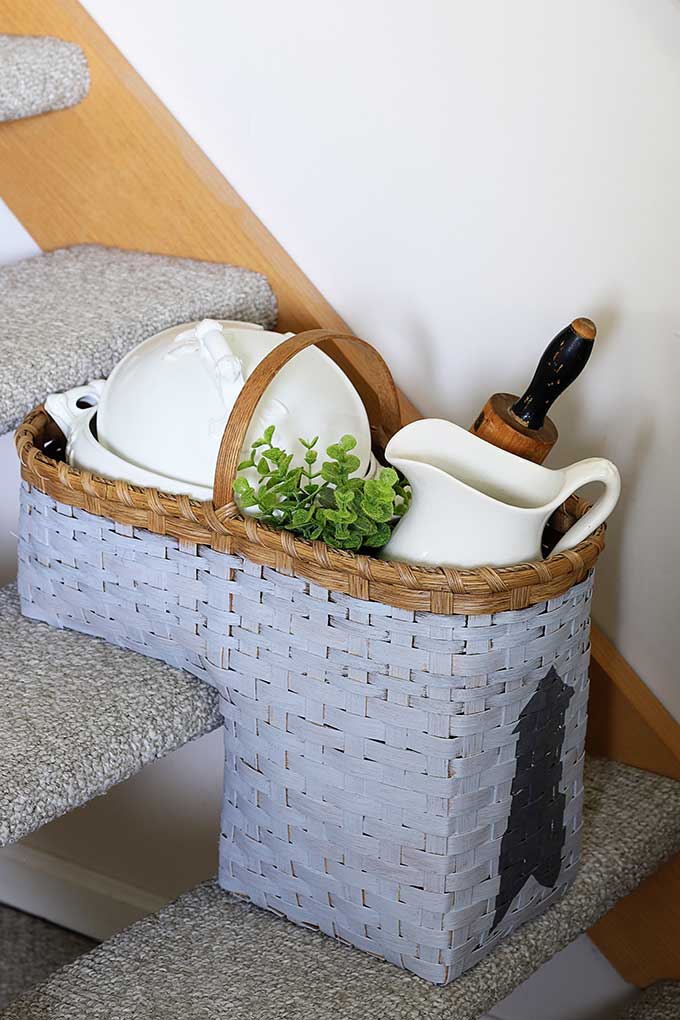 But anyhow, I saw this one at the thrift store and thought it might be useful, so I forked over my $1.00 and promptly let it set in the back of my van for two months.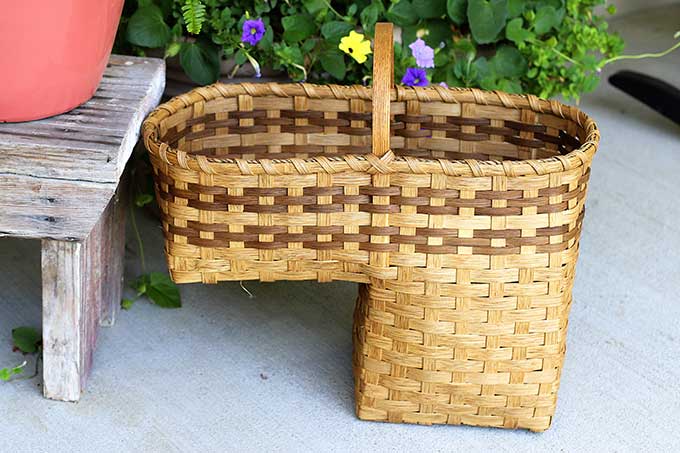 Flash forward to now, when I decided to actually use the thing. But I wanted to pretty it up a bit first by giving it a little makeover.
Now I can see you wanting to say something. Something like "Uh, sorry to break it to you, but do you realize your basket is a little wonky shaped? It's missing half of one side".
Well, yes I actually did noticed that, but it's supposed to be that way. It's called a stair step basket. It's made to fit on your steps so you can throw stuff in it every now and again and then take the whole basket up the steps all at once.
Think of it like a hoarding aid.
Or an organizing aid. But really, let's be honest here, the more "organizing" you do, the more you're just really keeping stuff, but making it look neater. So organizing or hoarding, you choose.
Now, normally I try to do something a little funky for you with my thrift store makeovers, but today I decided to do a very simple makeover just about anyone could do and with things you probably have in your craft cupboard already.
Quick. Easy. Supplies on Hand. Check, check, check.
(This post contains some affiliate links for your convenience. You can read my full disclosure policy here.)
Thrift Store Basket Makeover
Supplies:
Basket
Craft paint
Paintbrushes
Stencil or a steady hand
Tutorial:
If your basket is dirty, give it a quick cleaning. Either by brushing off the dust with a paintbrush or hosing it off with water.
Once clean and dry, paint with your primary color.
The paint I used was Dolphin Gray (the lighter gray) for the body and Arrowhead (the darker gray) for the arrow. I won't mention that I specifically picked the Arrowhead color because I was planning on painting an arrow. I'm a marketer's dream when it comes to cool sounding product names.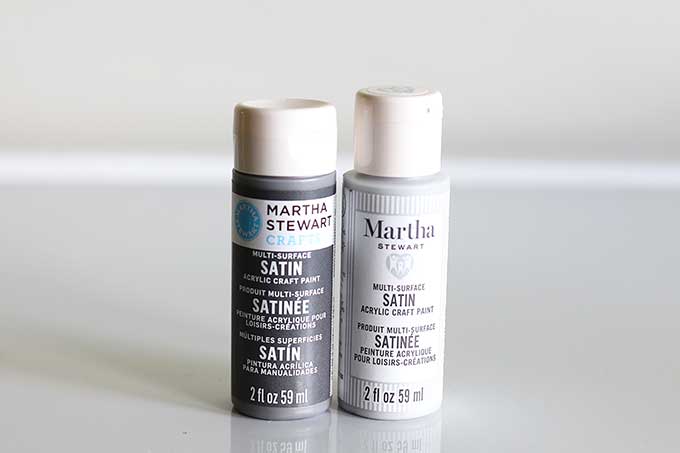 You'll want a larger chipwood paintbrush for the body of the basket, a small paintbrush to outline the edges of the arrow and a medium sized paintbrush for filling in the arrow.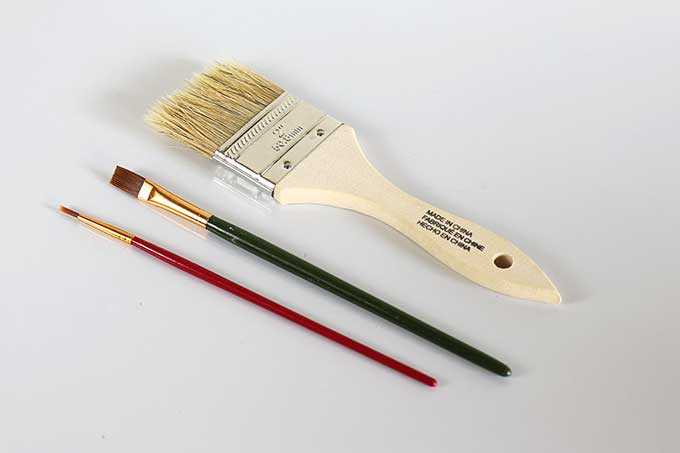 I wasn't going for perfection here. I wanted it to have a rustic look, so I used just one coat of craft paint and a brush. If you want full coverage and no wood color to show at all, you could use either two coats of the craft paint or a can of spray paint (spray paint is better at getting in the cracks and crevices).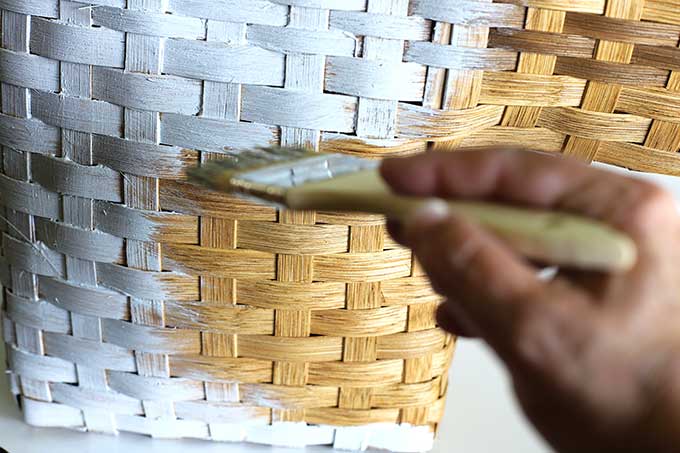 But like I said, this was all about quick and easy and a little bit distressed.
Apply stencil and then do not use it as a stencil. Seriously though, I had every intention of adhering my stencil to my basket and dabbing on some paint like you would any other stencil in the world. But I did not take into account the uneven-ness of a basket which made it nearly impossible to stencil on neatly.
So I then decided to grab a pencil and use the stencil as a guide to draw the arrow shape onto the basket.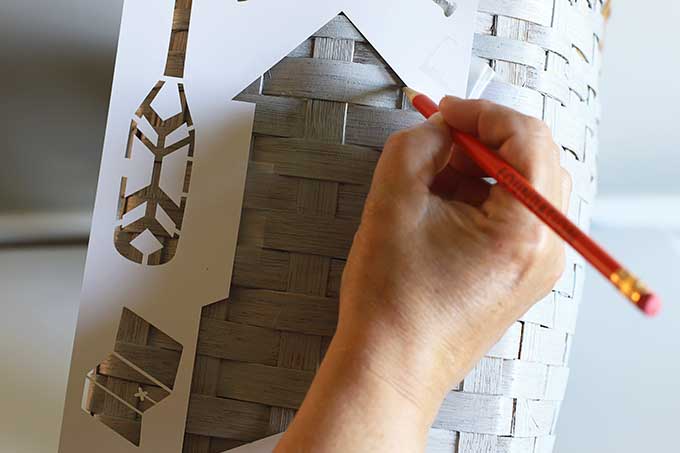 Let's talk about the arrow for a second - I bought this stencil at JoAnn Fabrics on clearance as part of their summer crafts. I would not imagine it is still available, but just about any stencil line has an arrow. It's a pretty common theme in home decor right now. You could also just draw one yourself with a ruler. My idea was the arrow represented going UP the steps, but I had also thought of stenciling numbers on the basket (like 1 and 2 for two steps).
Back to the tutorial - use the small brush to outline the arrow using the pencil lines as a guide and then fill it in with the medium sized brush.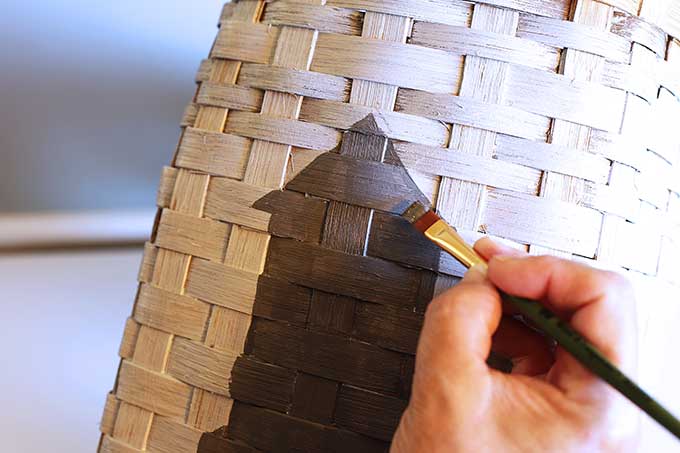 Once dry, plop your basket down on your steps and let the hoarding begin!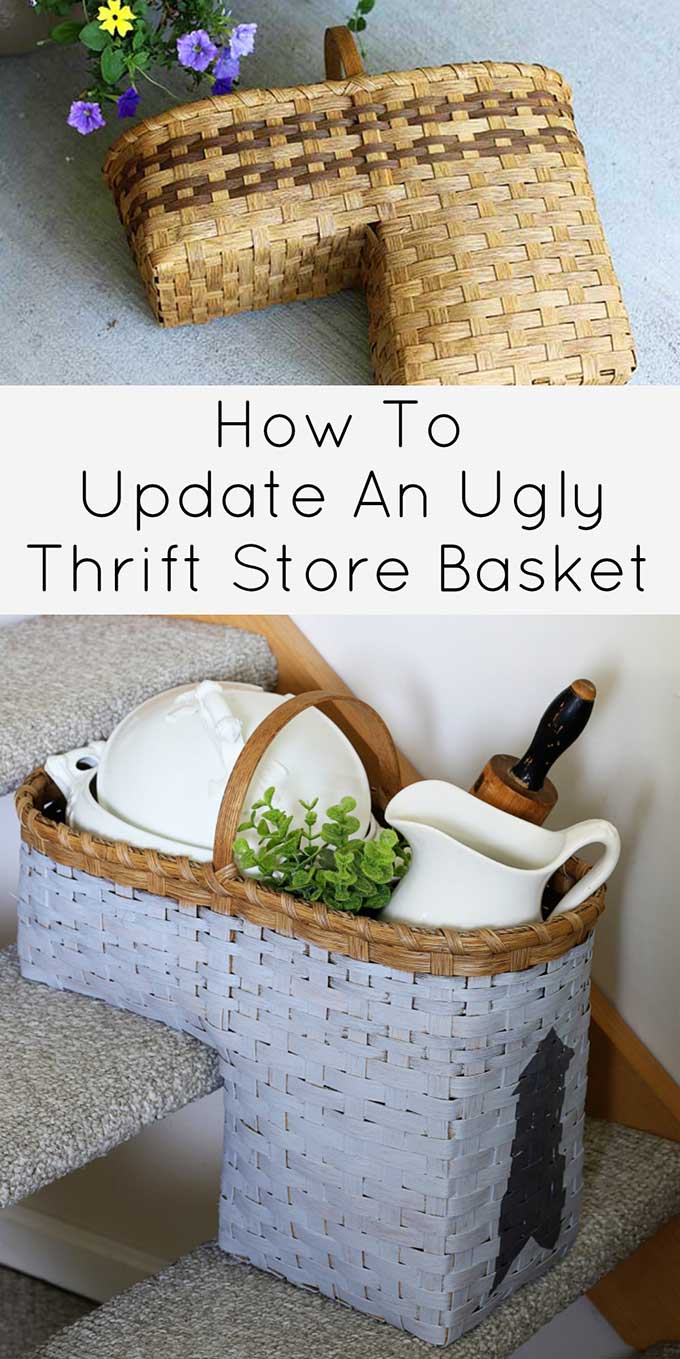 By the way, today is Thrift Store Decor Team Wednesday!!! The one day of the month where I get together with a group of bloggers and show off our latest thrift store decor makeovers.
Run on over and see what my friends have done with their recent thrifting finds!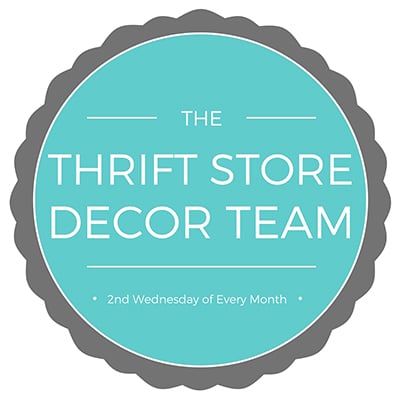 Refresh Restyle - Trophy Makeover
Petticoat Junktion - Bathroom Counter Organizer
My Repurposed Life - Cabinet Door Chalkboard Project
My Uncommon Slice Of Suburbia - Adirondack Chair Makeover Tutorial
Sadie Seasongoods - Nautical Pub Sign On A Cabinet Door
Our Southern Home - Fabric Art Makeover
House Of Hawthornes - Thrift Store Basket Makeover (that's me)
Other House Of Hawthornes posts you may enjoy: