Is pansylicious a word? It should be.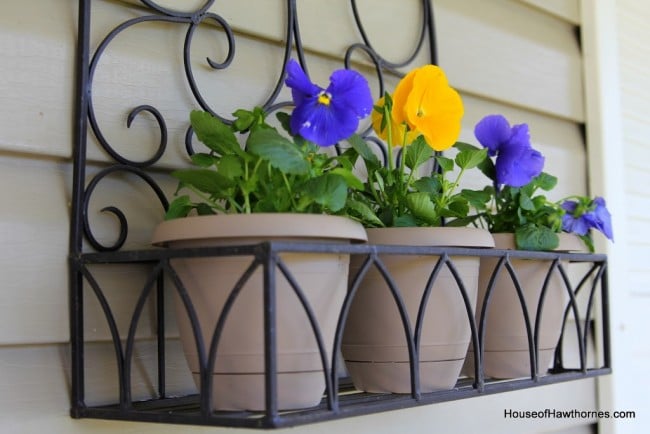 I know, I know. We haven't exactly passed the spring equinox or St Patrick's Day yet, but they were selling them at Home Depot. So, I figure if they are selling them, I will buy them.
I ran home, potted them up and put them in my iron hanging planter on my front porch.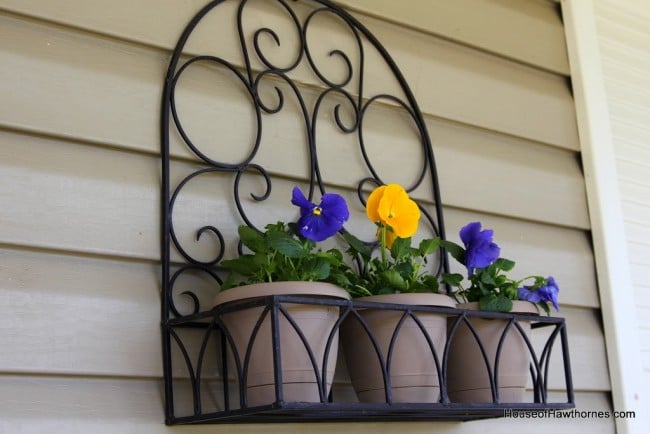 I know that pansies come in all sorts of colors, but I tend to stick with the light blue and bright yellow.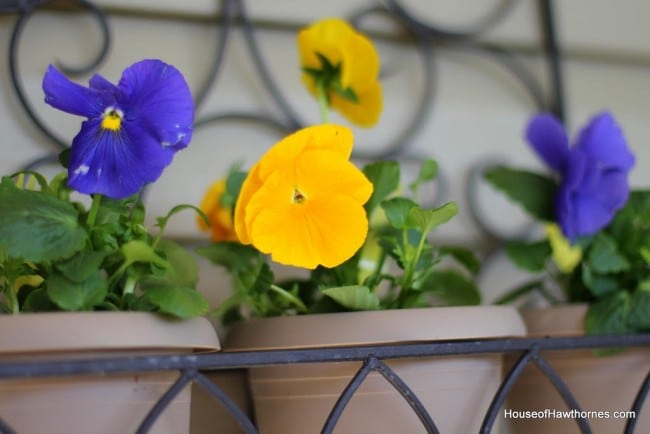 I always think I'll venture outside my comfort zone and pick a burgundy or something wild and crazy like that. But I always come home with the blues and yellows. They just shout spring to me.
Does anyone else need to stick forks in your plants, so the birds don't make nests in them?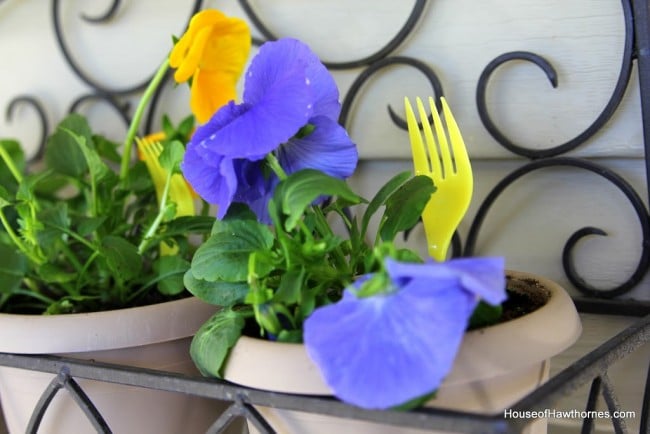 I spent the better part of the summer last year with bird poop running down the wall beside my front door, because they insisted on making a nest in this planter. Did you know that baby birds don't leave the nest to do their dirty work?
Decided to nip it in the bud this year. Or poke them in the butt.