My husband has a little weirdness about daylight saving time. Instead of waiting for the normal time to change the clocks, he starts changing the clocks on Saturday.
Morning.
And not all at one time. Nope, he has to leisurely space his time changing chore out.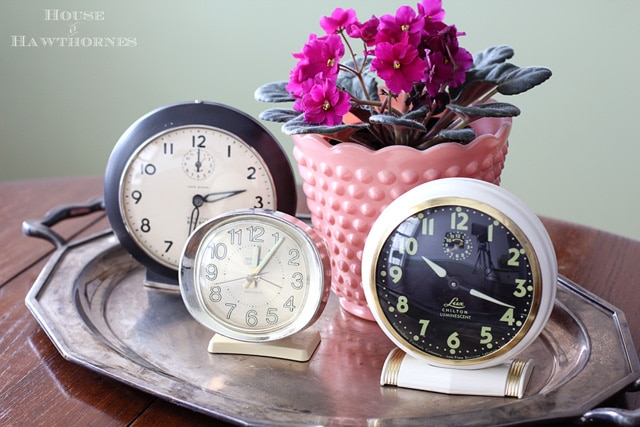 So throughout the entire day on Saturday, I have no freaking idea what time it is.
When I look at a clock, I wonder if that is the right time? Do I have to add an hour to that particular clock? Take away an hour? If I deduct an hour, but the clock has not been changed yet, then I am really out of time.
WHAT TIME IS IT ANYWAY???
Hope daylight saving time is less stressful at your house!
FYI - some people had commented on my pink hobnail vase the last time I showed it in one of my Valentine decor posts HERE. It is a Fire-King piece and I did a post about it in early 2011 HERE. It's one of my most favorite pieces in the whole wide world.
Edited - to remove the s from daylight savings time, because my grammatically correct husband has informed me that it is daylight saving time. If only he could be correct in his time change ritual.