I'm throwing a vintage Halloween party. Sort of.
I don't know if I've ever done this on my blog before and I feel a little silly about it.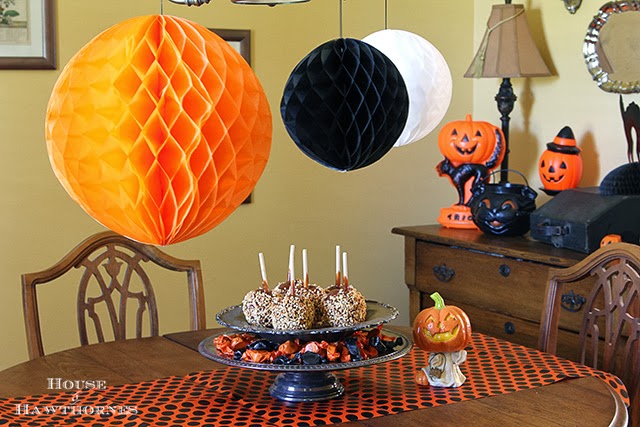 But I have to confess. I'm lying to you.

Well, not lying lying.
It's just that this whole post is what I will call a "fantasy vignette". I had a bunch of vintage looking Halloween stuff in my dining room, but it looked a bit weak, so I added some items as if I were having a little party.
I did not have a party. Your invitation did not get lost in the mail.
It's all a ruse to make my photos look more festive.
So enjoy my faux party now that I have ruined any pretense whatsoever that it was real 🙂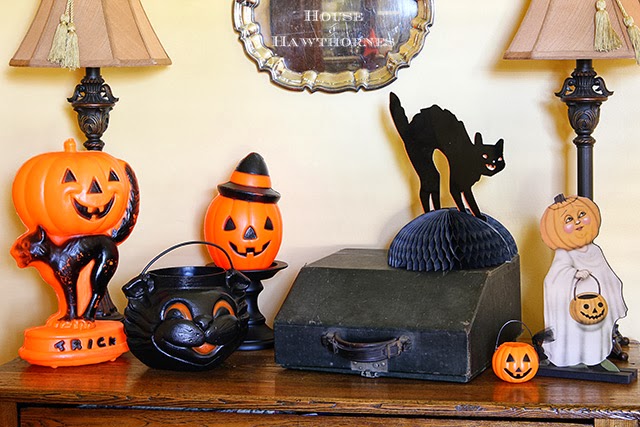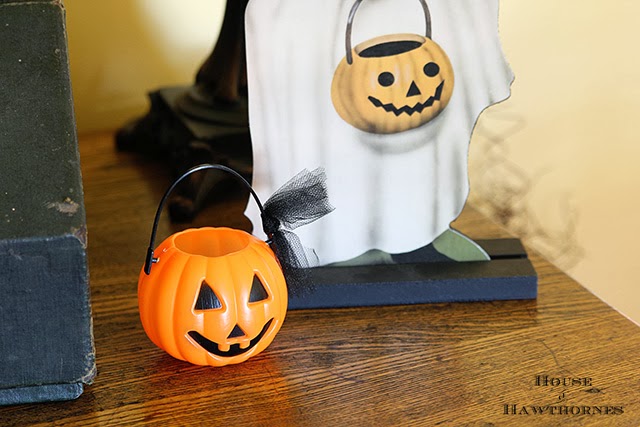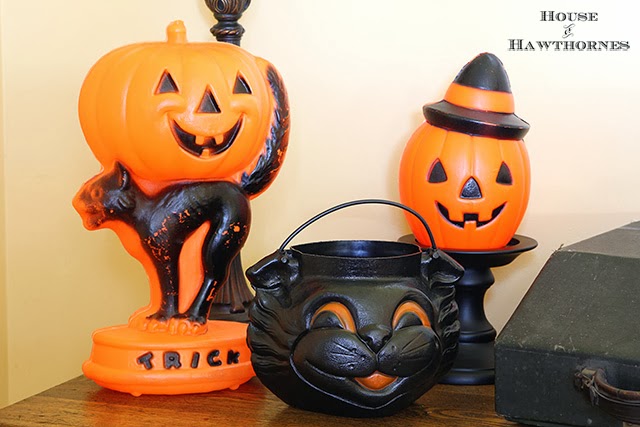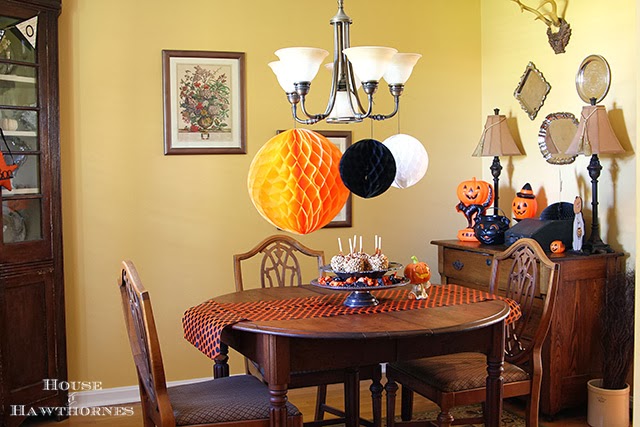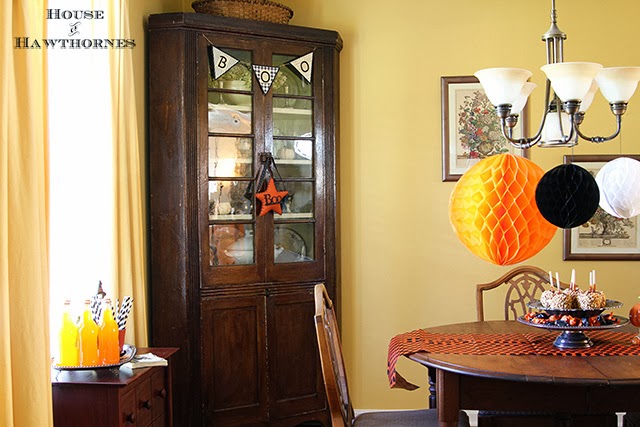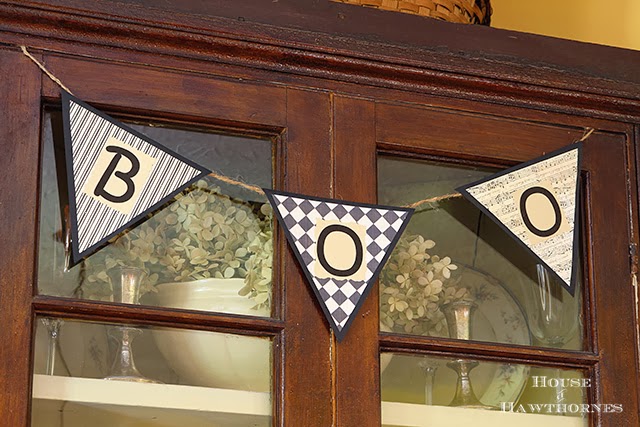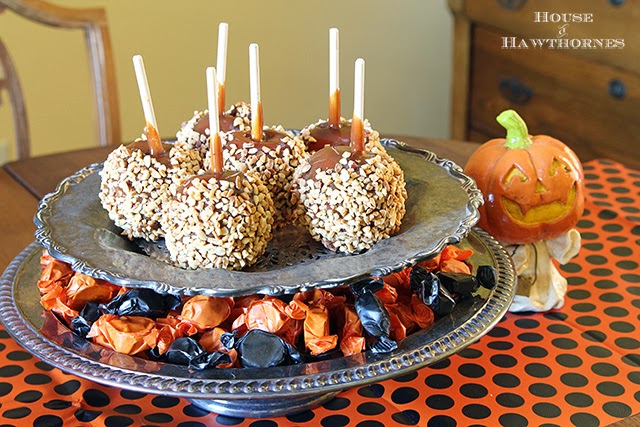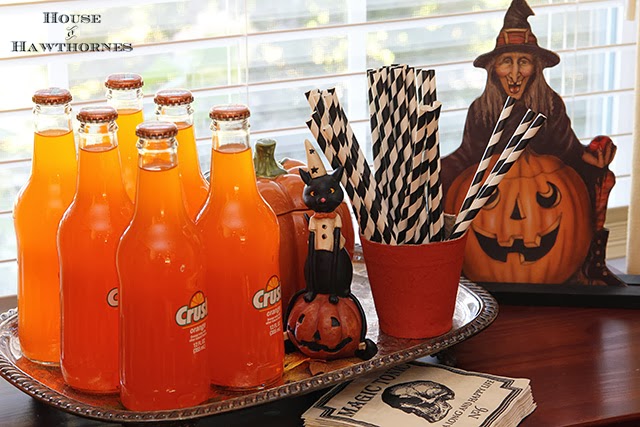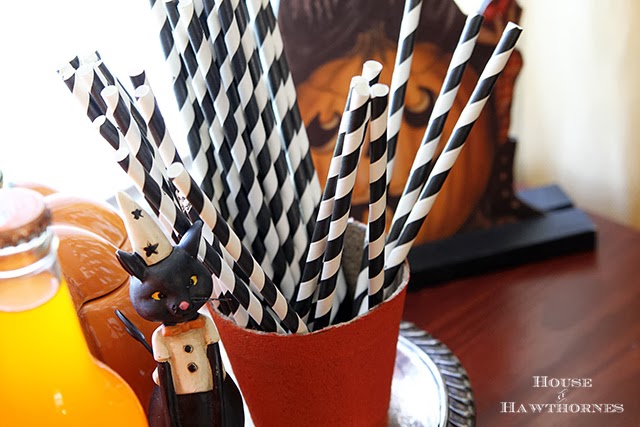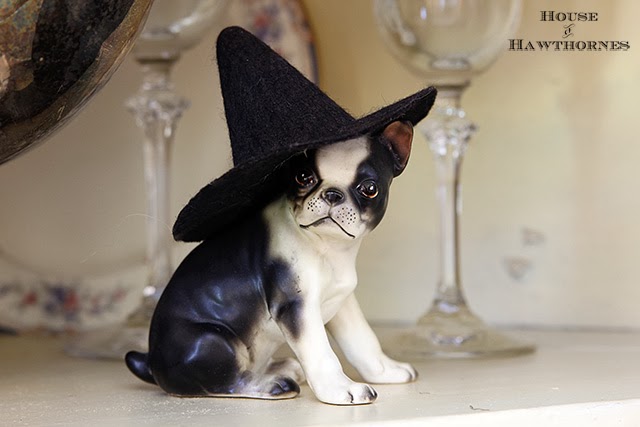 BTW, the problem with a faux party is that you have food left over.
I will need to find a way to eat 6 caramel apples in the next week or so before they go bad, because I am the only one in the house here that even remotely enjoys them.
And my limit is normally one every other year.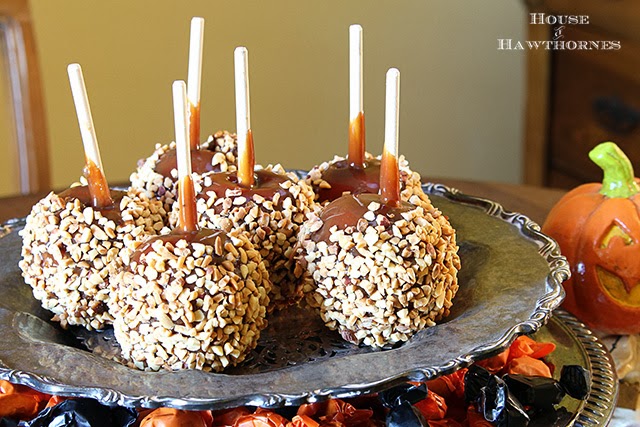 I feel a cavity coming on. I guess that's what I get for lying to you.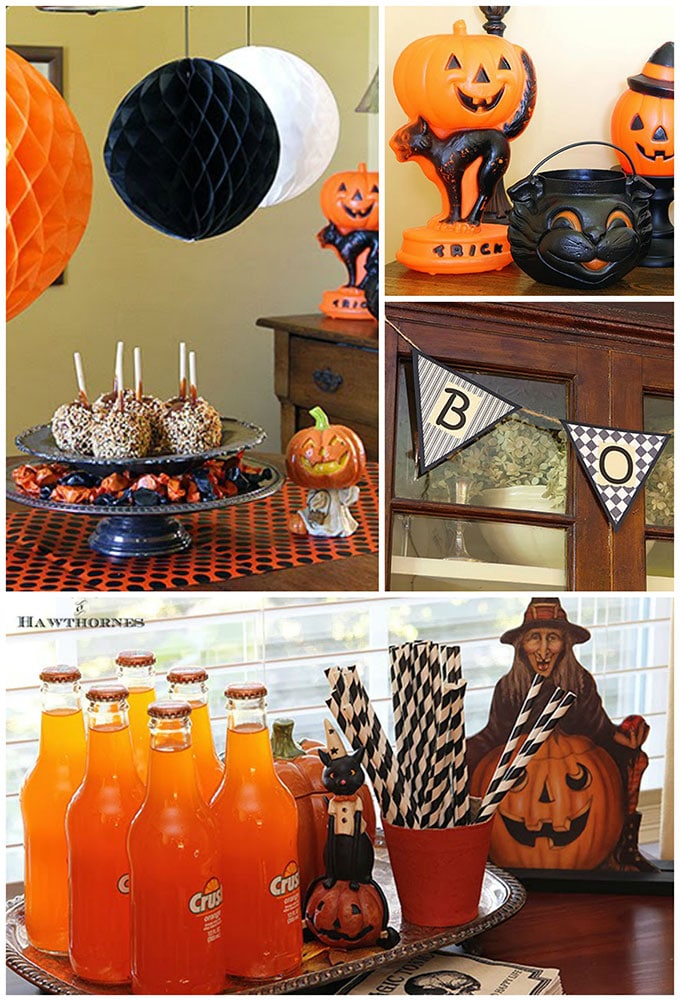 (This post contains some affiliate links for your convenience. You can read my full disclosure policy here.)
If you want to get a similar look, I've located some items that are close to what I used, although not the exact same items.
Vintage Looking Cat On Moon Honeycomb Centerpiece
Vintage Looking Halloween Cut-Outs
Black & White Striped Paper Straws
Orange & Black Polka Dot Tablecloth
Jointed Cardboard Black Cat
Orange & Black Honeycomb Balls
Black Cat And Pumpkin Blow Mold
Skull Paper Napkins
Vintage Inspired Halloween Projects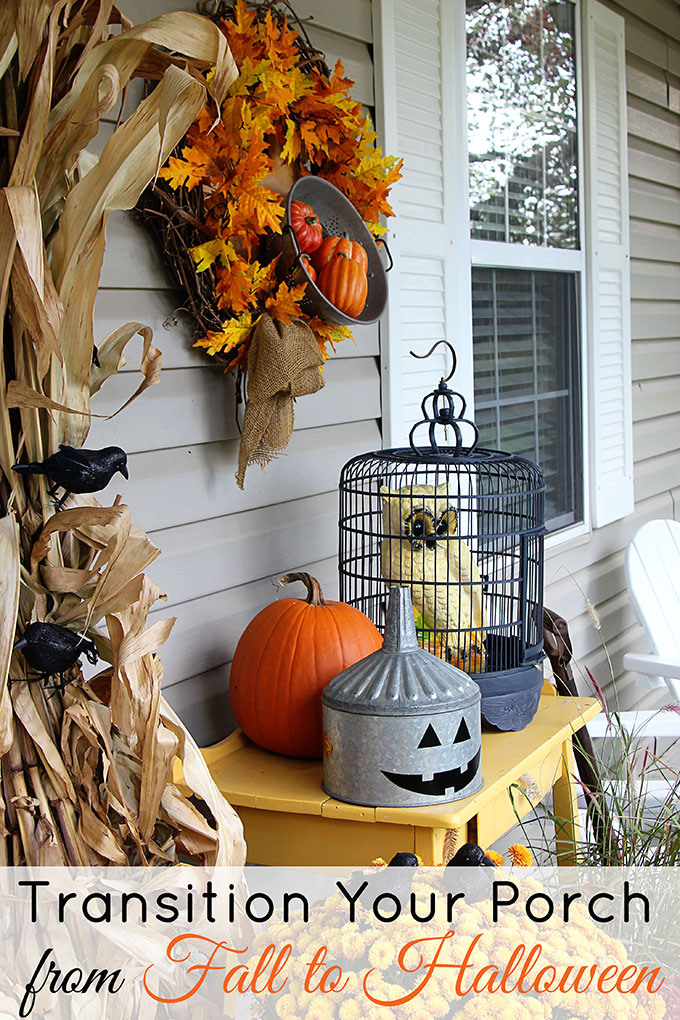 Transitioning Your Porch From Fall To Halloween