As soon as I put away the Christmas decor, I start to clean and purge and weed out unnecessary stuff from my life.
It's my normal January thing.
Out with the old and in with the new (and new is a relative term around here).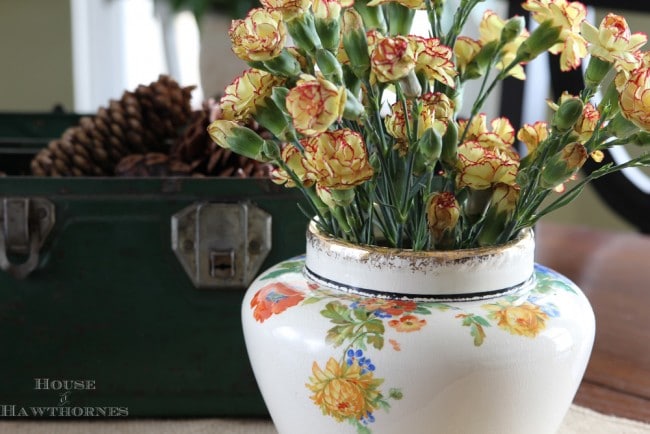 So I thought that after Christmas was over and the new year began, the thrift stores would be filled to the brim with other people's cast-offs that didn't make the cut in their own personal purge session.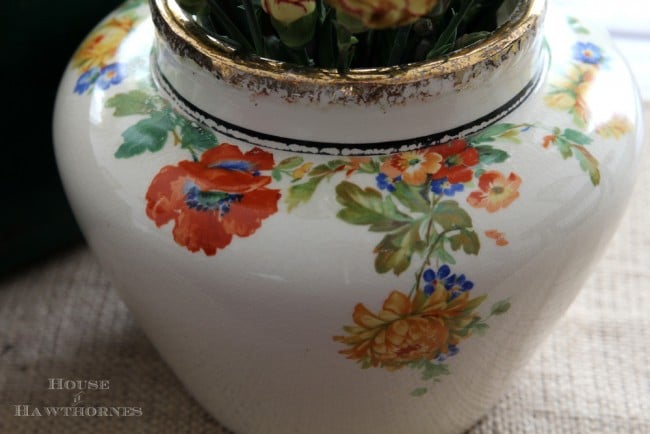 Apparently, not everyone does the purge thing, because the thrift stores were woefully barren this week.
I think all the little old ladies, who have such great vintage stuff, kept their own stuff this year.
I did find this vase from Harker Pottery though.
It seems to me to be from the 40's maybe? It sort of has that vibe to it.
They went out of business in the early 1970's, so obviously it would be prior to that time period. Obviously.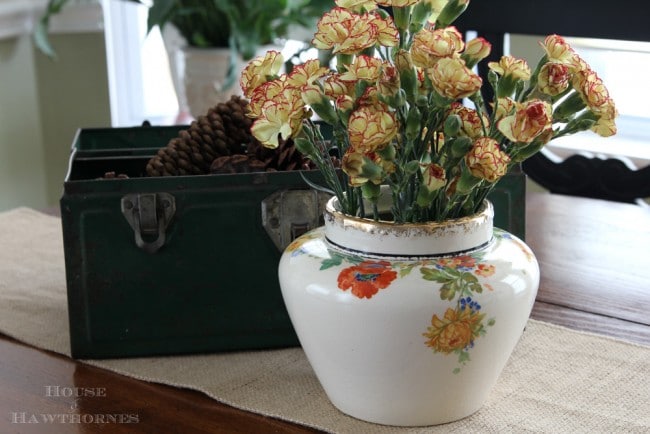 How has thrifting been in your area this year? Thrifting bonanza or thrifting wasteland?