I have never grown lobelia before this year, but I am head over heals in love with it.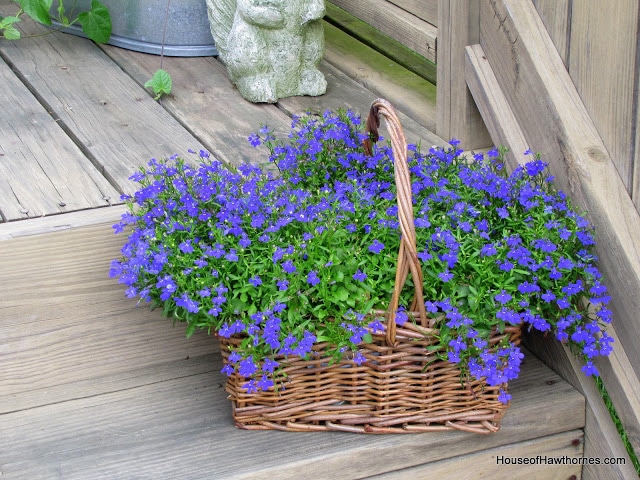 I planted a six pack of them in this basket a few weeks ago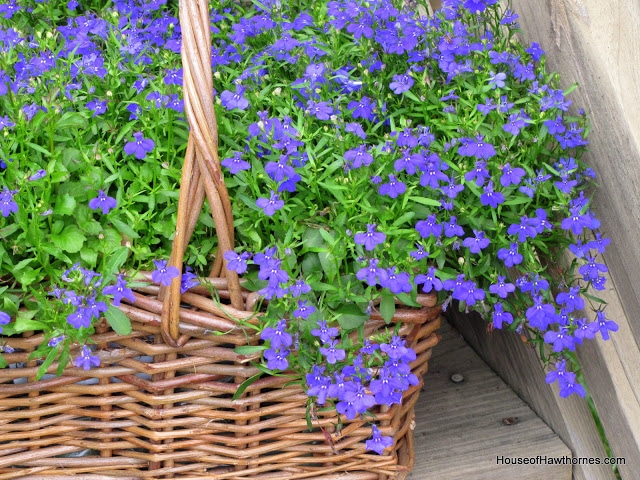 and they just keep blooming and blooming.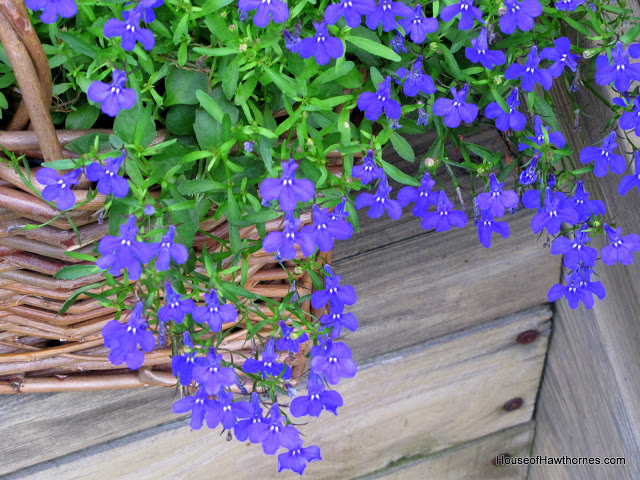 Lobelia erinus – annual – full sun to part shade – 8 to inches in height – Zones 2-11
How come I never knew about these little gems before?