Inside: How to have the most beautiful garden planters on the block.
I'm so psyched! I got to dig in the dirt and get my hands dirty yesterday.
Sure, I still have the yard to clean up and the leftover leaves to rake (darn you pin oak tree). And let's not talk about the mulching and edging I need to get done.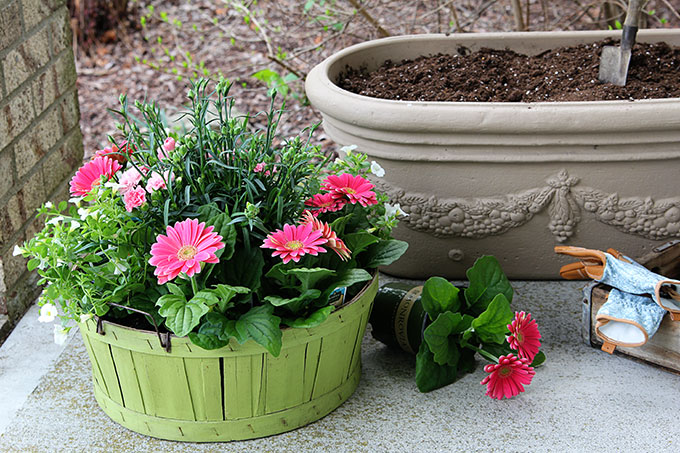 But who wants to do that when the garden centers have started putting out their plants!!!
As soon as I buy my first plant it's all over until mid-June when the garden centers are winding down (who am I kidding, I can stretch it out until October if I want to).
If you want to make your own garden planter, I've listed my steps to creating one.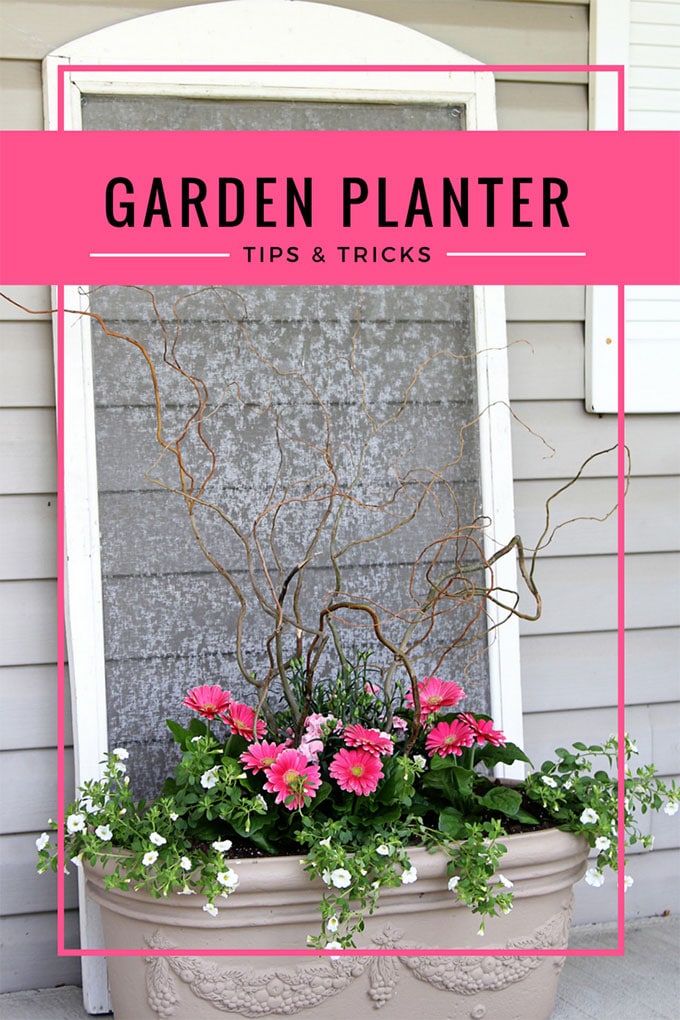 5 Easy Steps To Beautiful Garden Planters
Decide on your plants. You can enter your zip code in Monrovia's catalog of plants that will grow well in your area to see what catches your eye and will survive in your region of the country (no sense obsessing about a gorgeous, yet delicate peony when you live in Arizona).
Draw a diagram of your pot and then draw your plants into the diagram. Take this diagram to your garden center with you. Psst - Monrovia has a handy garden Store Locator to find a garden center near you.
As soon as you walk through the door of the garden center totally forget you have a plan and just buy every single pretty flower in sight. Seriously though, it's best to keep to a plan, but I just lose all sense of myself when I see all the flowers and all of a sudden I want one or two of EVERYTHING THAT BLOOMS. But that's me, I'm sure you have more plant self-control than I do.
To fill your pots, you generally want one THRILLER (big and bold, the centerpiece of your pot), one FILLER (to fill out the pot with color or foliage) and one SPILLER (to topple over the sides and soften the edges of the container). And don't be skimpy on the plants. You want to really fill up the container for a wow factor (you can always move plants later in the season if the planter starts to become too crowded).
Buy plants that go well together sun requirement-wise and water requirement-wise. Pairing a shade lover with a sun lover in the same pot is just a love affair that will sizzle out on the first steamy hot day of summer.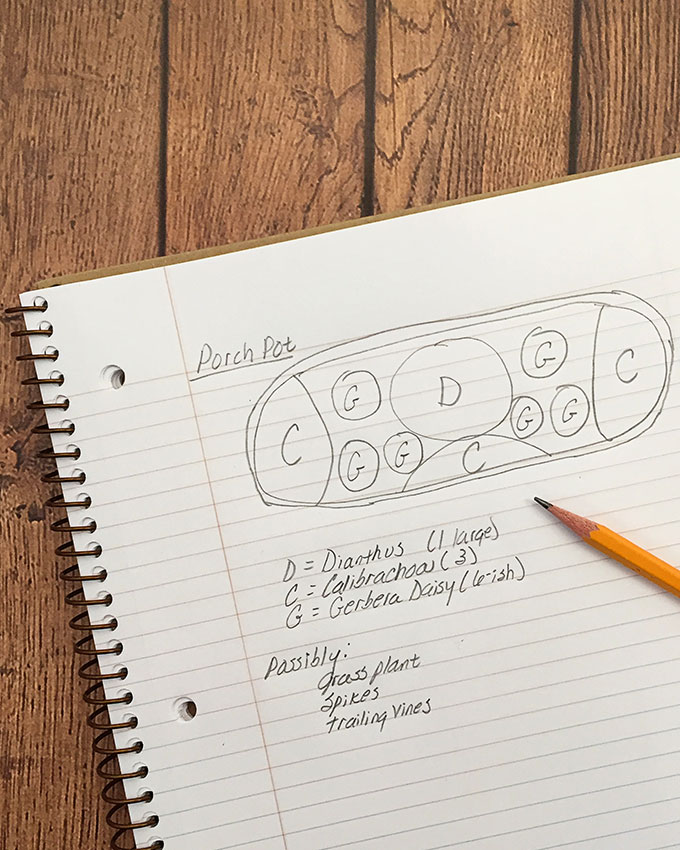 (Look, I never said I was an artist)
Here's an added tip - when I'm shopping, I find it easiest to group them all together on my cart to eyeball how they will look in my pots.
Yes, I may get stares when I obsessively move them around on the cart, but that is the life of a gardener.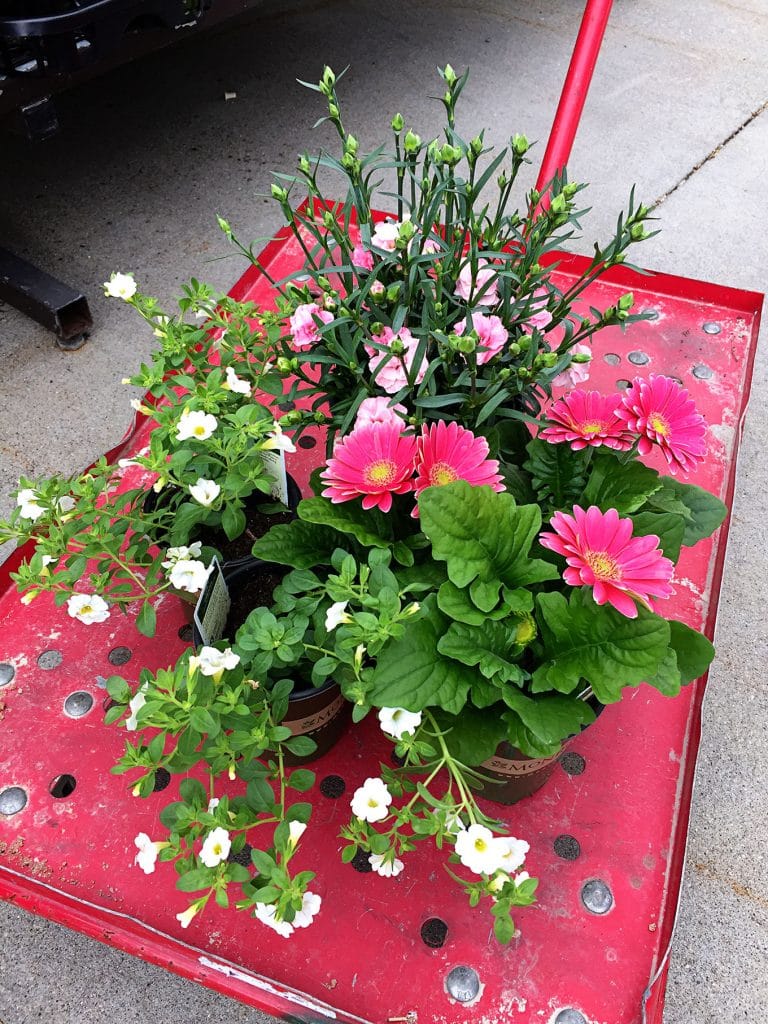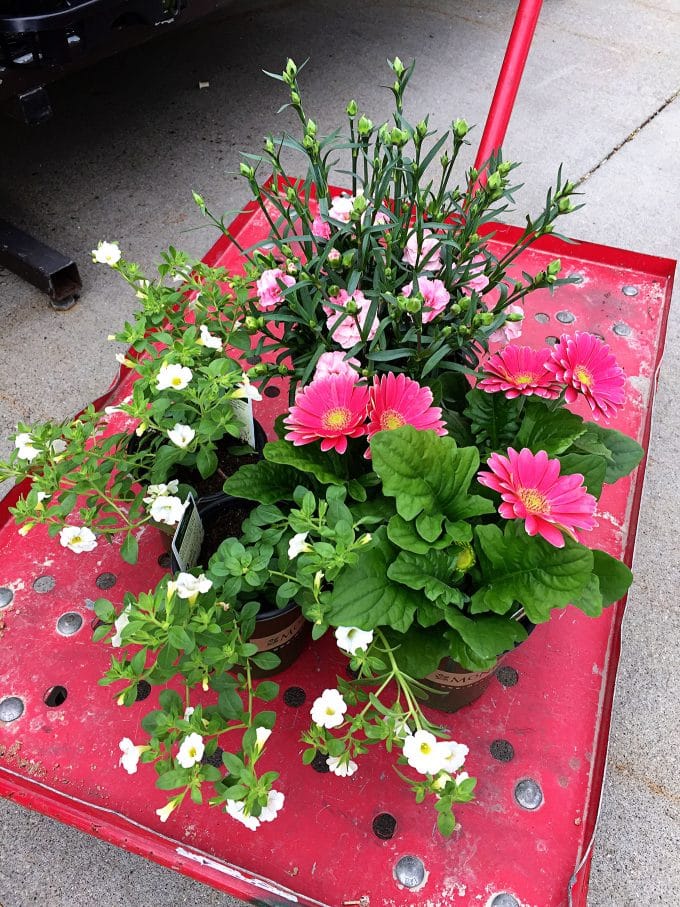 So back to yesterday and my getting my hands dirty. I put together a garden planter (pot? container?) for my front porch.
When I was getting them out of the car I threw them in this green painted ½ bushel basket that I bought at a farmer's market a few years ago, just to have an easy way to haul them to the front porch.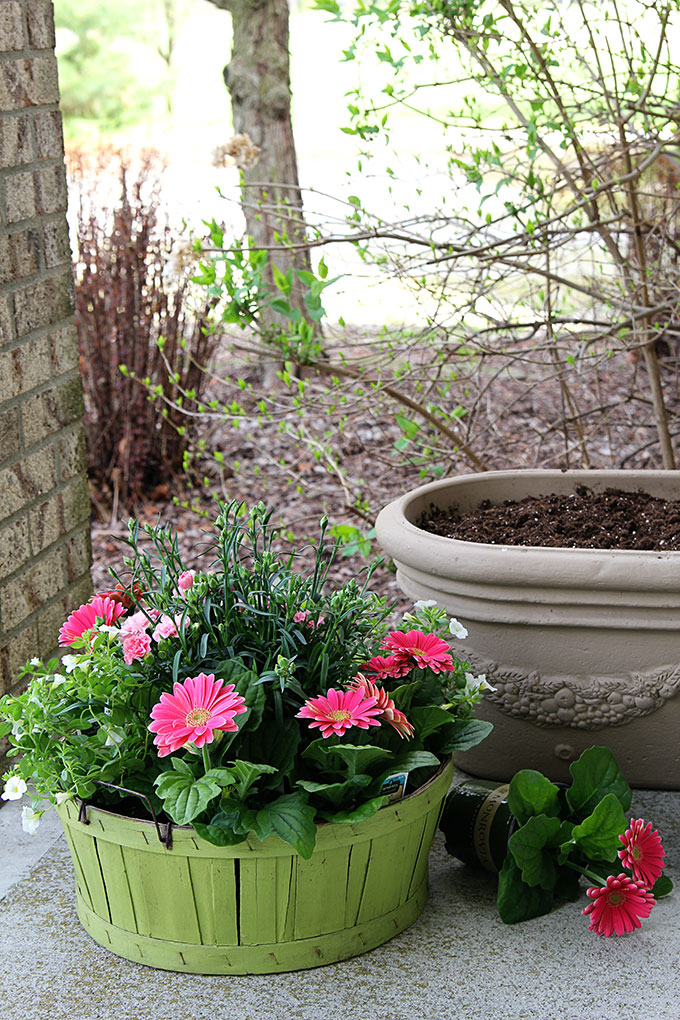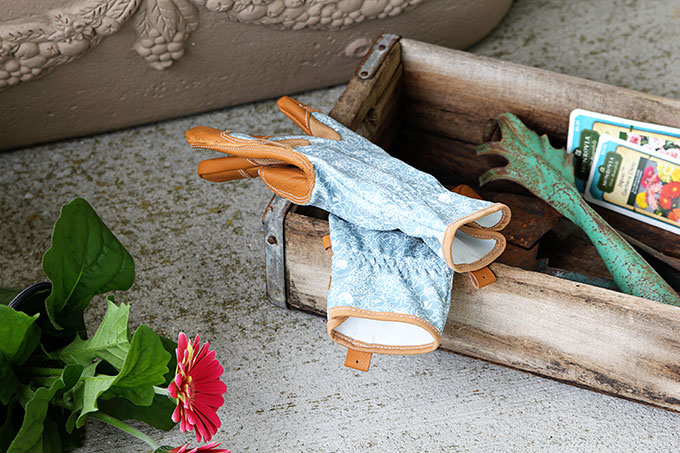 I had half a mind (many people say that about me) to just plant them in there, because I was digging the green color, but forced myself to stick to my original plan of putting them in my oblong container.
To give you perspective, this container is about 12" high x 30" long by 15" wide, so plenty large enough for the plants to spread out and get a little wild in there.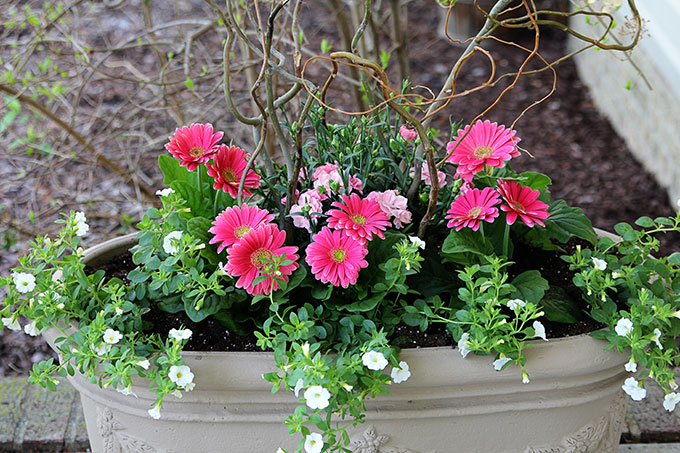 Since twigs and branches remind me of spring and birds and bird nests and all that, I used some large curly twigs to add height to the planter.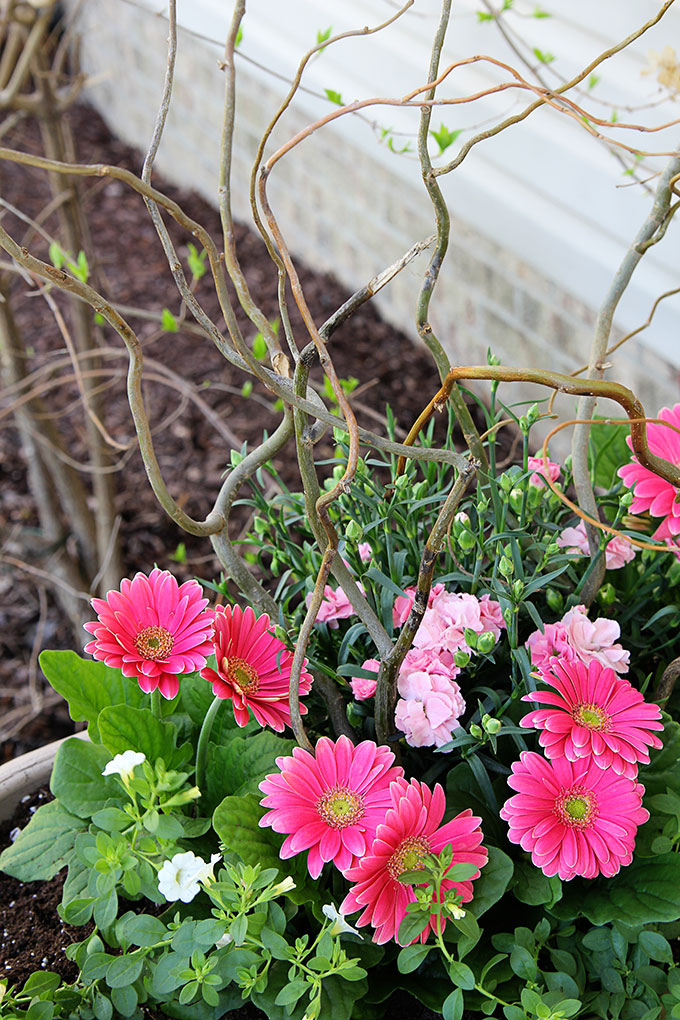 They are actually the same twigs I used when I showed you How To Make Winter Porch Pots.
Reduce, reuse and recycle applies to twigs also.
Since the twigs in the pot were getting "lost" in among the real twigs from my limelight hydrangea bush in these photos, I moved the pot closer to the front door and in front of my arched window screen.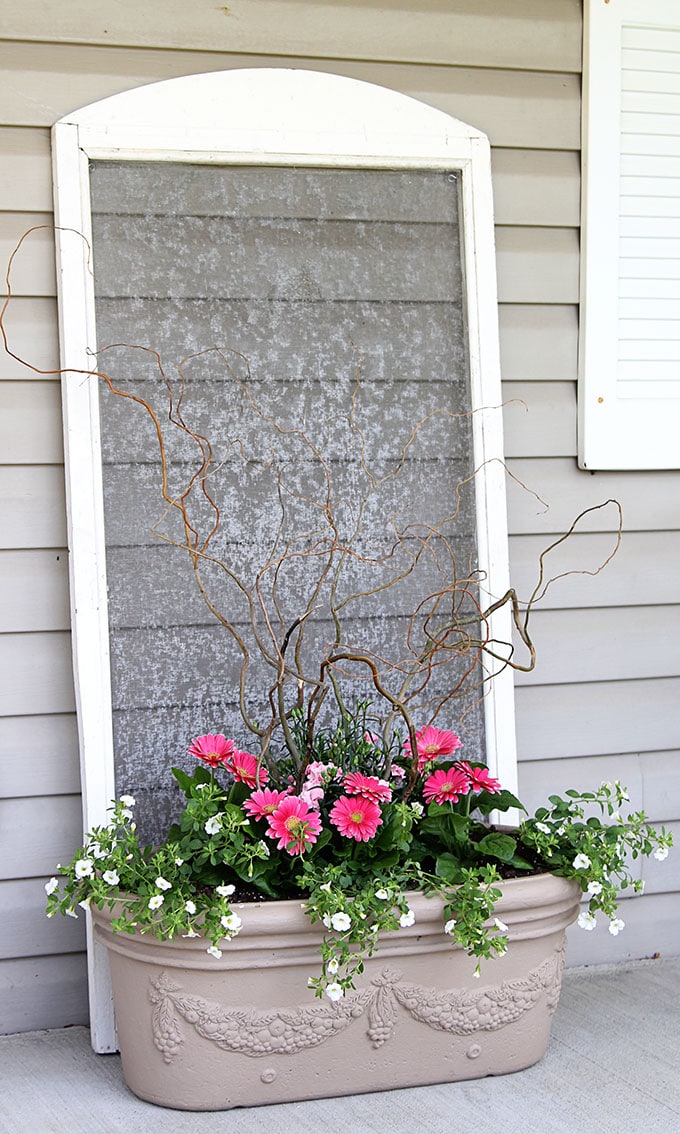 You can see the screen used slightly differently in my Christmas Porch Decorations post from a few months ago. That screen is one of my all-time favorite finds.
These are the plants I used in my garden planter: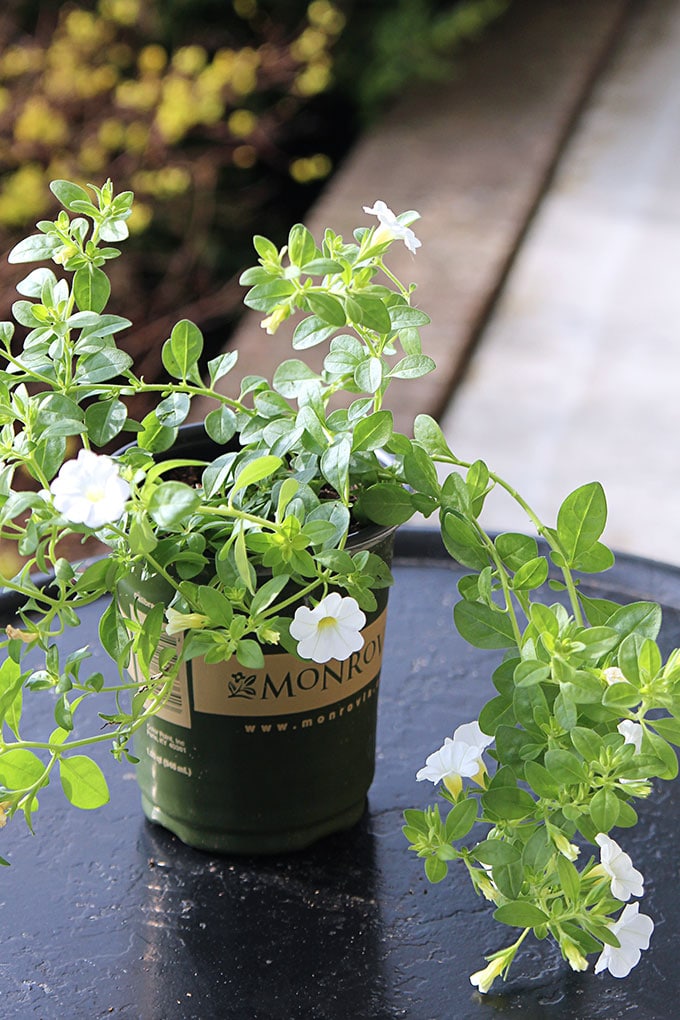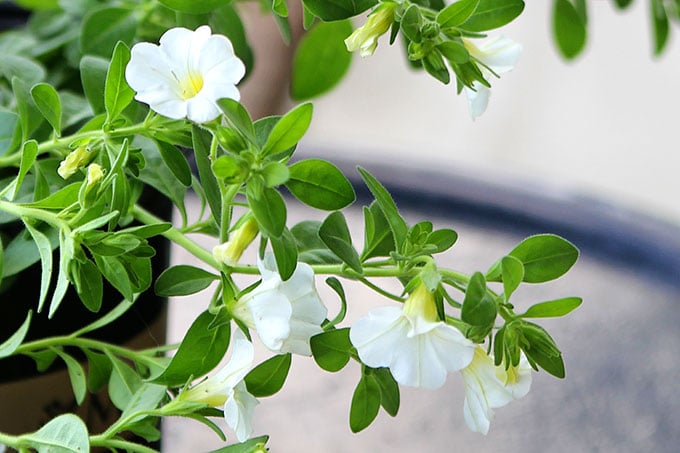 Callie™ Calibrachoa (Calibrachoa Callie™ Series PPAF)
Tips For Growing Calibrachoa
Full sun
Blooms spring through fall
Grows 6-8" high
Likes semi-moist soil (moist, not soggy)
Gorgeous abundant flowers, no need to deadhead as the spent flowers drop off naturally
May be lightly trimmed in mid-season to rejuvenate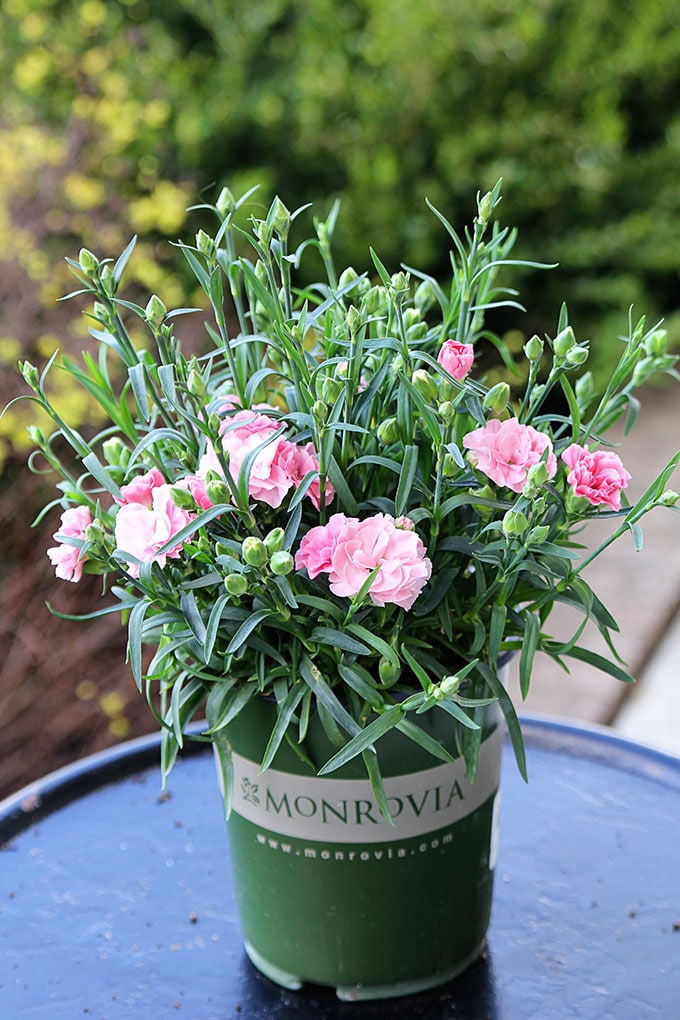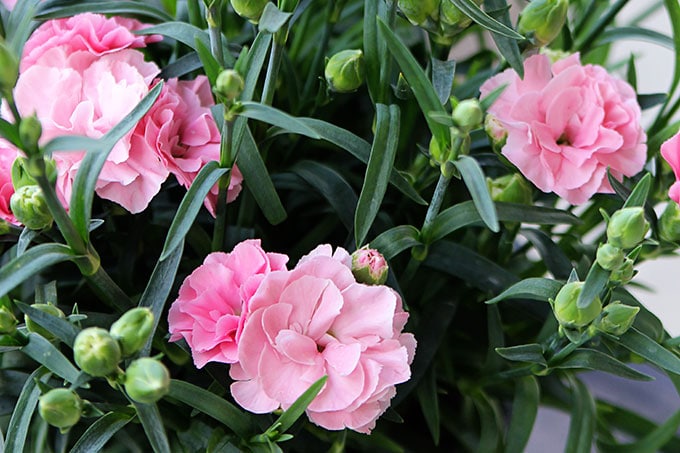 Sunflor™ Orinoco Dianthus (Dianthus 'Sunflor Orinoco')
Tips for Growing Dianthus
Full sun
Blooms spring
Grows 6-12" high
Likes semi-moist soil (evenly moist, well-drained)
Wonderfully fragrant with large colorful flowers
Shear slightly after flowering to encourage repeat blooms and a neat appearance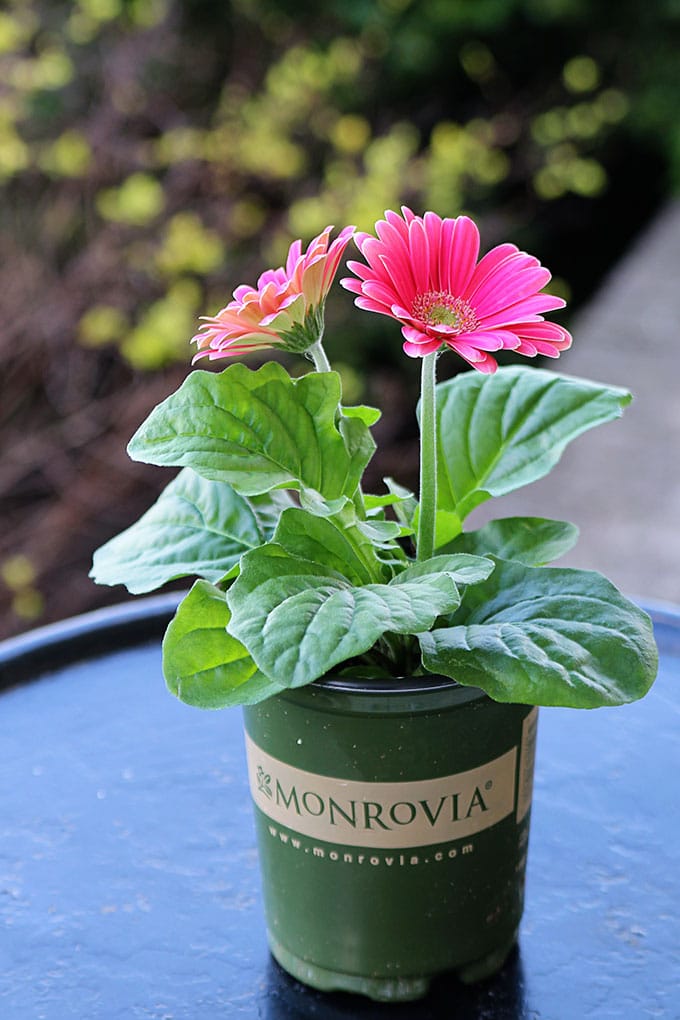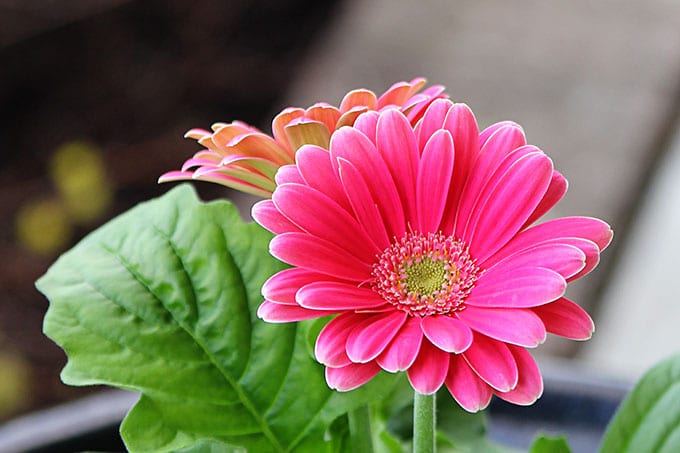 Jaguar™ Gerbera Daisy (Gerbera jamesonii Jaguar™ Series)
Tips For Growing Gerbera Daisies
Full sun
Blooms spring through fall
Grows 8-12" high
Likes well drained soil, do not over water
Gorgeous colorful blooms
Shear faded flowers for continuous blooms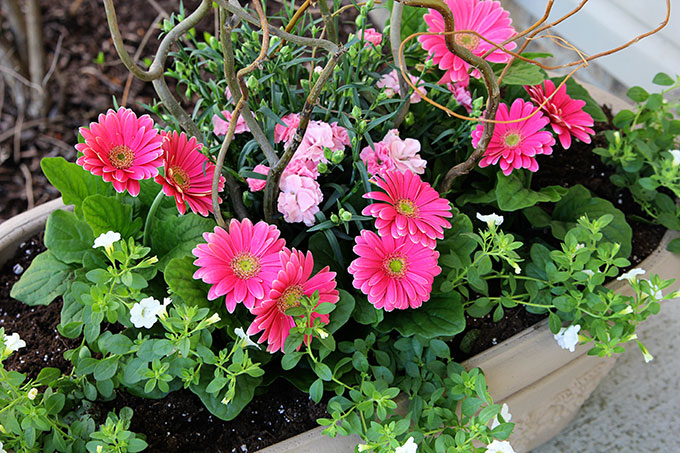 Now skip on over to Monrovia to check out what plants grow in your area or you can shop online if you can't get out to grab them yourself (would certainly solve my "I NEED IT ALL" plant buying obsession)!
Other posts you may enjoy:
Container Gardening Made Easy
Ditch The Urns: Creative Garden Containers For Your Porch
How To Grow Peonies Your Neighbors Will Envy
Black-eyed Susan Vines AKA Heaven On Earth