On a recent post I showed you a McCoy pitcher that I bought at a thrift store for $1.91. Although I thought that particular pitcher was ugly, I normally love the look of McCoy. I think it's the the rich colors and the glazing they used on the pieces that attracts me. I love the mixing bowls in particular.
These are some old mixing bowls that I have displayed on top of my kitchen cabinets.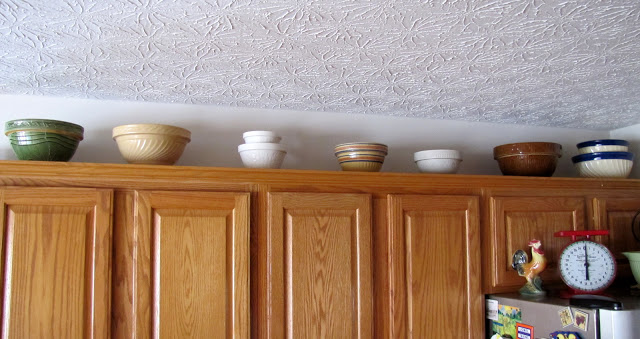 They are 99.9% for looks, because the old ones aren't food safe anymore and the newer ones are well, dusty.
This green one is a McCoy bowl. I bought it for myself for my birthday a few years ago. I found it on eBay and was so excited when the bowl arrived. I washed it immediately and had it sitting on my breakfast bar waiting for it to dry. Out of the corner of my eye I saw my cat looking at it and then quickly stepping into it and trying to curl up and make a bed in it.
This bowl is probably 6" wide, so his butt didn't begin to fit in here. It tipped over, fell on the floor and broke into 5,000 pieces. I cried.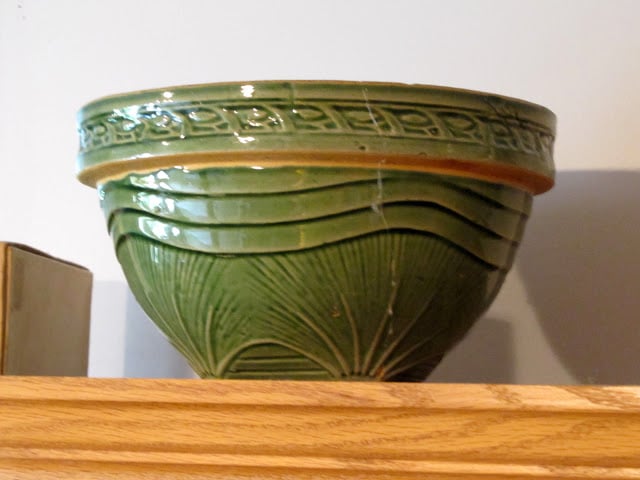 No Otis, I don't know what you were thinking either.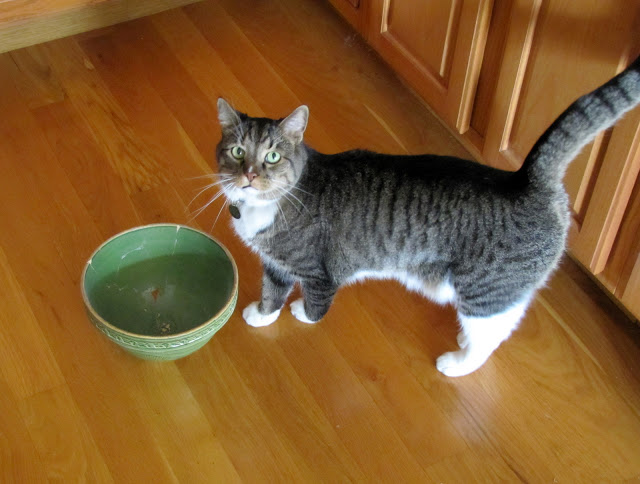 I glued as much of it together as I could, but there is still a hole in the back. That is what started me putting my bowls on the top of my kitchen cabinets. You can hide a lot of problems up there.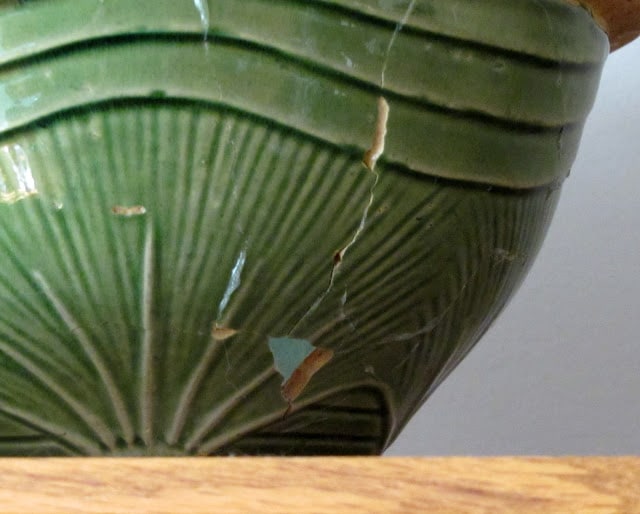 These are newer bowls made by Fioriware Pottery, but they have a vintage look to them.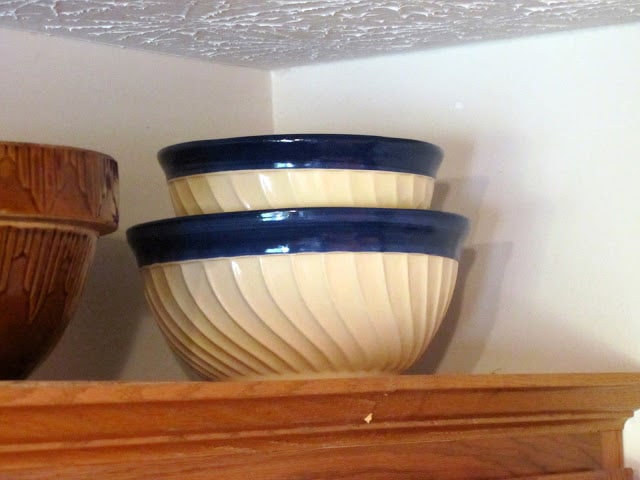 This is also a Fioriware Pottery bowl. Fioriware Pottery is located in Southeastern Ohio which is where many of the more famous pottery makers were located - McCoy, Shawnee, Hull, Watt, Weller and Roseville among others.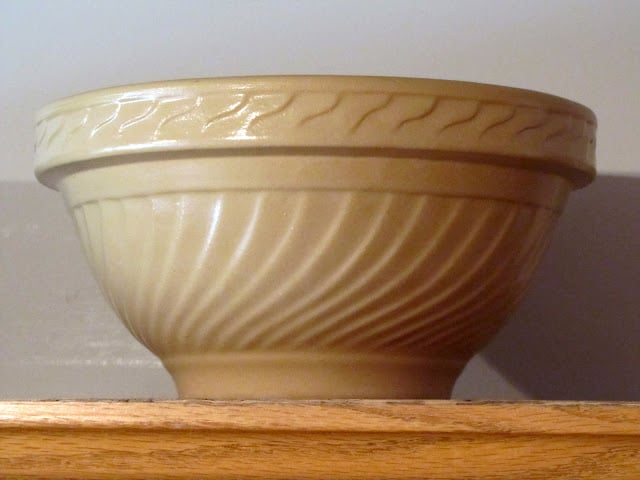 These are newer bowls, but unmarked.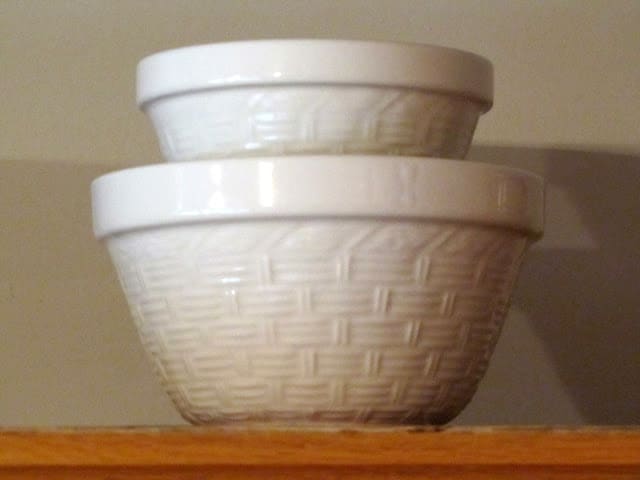 These next three bowls are older bowls, but I am unsure of their manufacturer.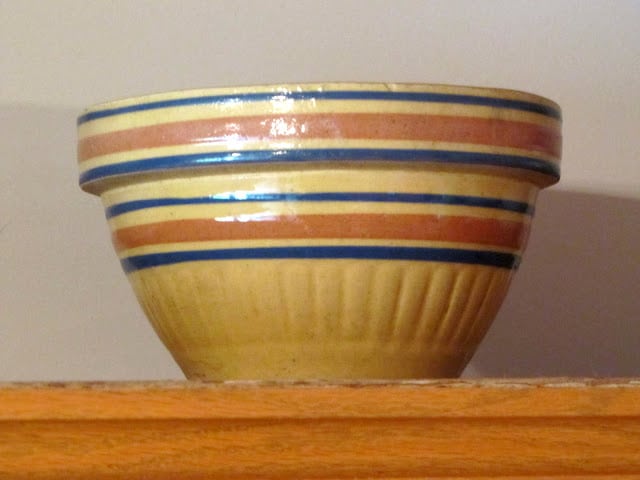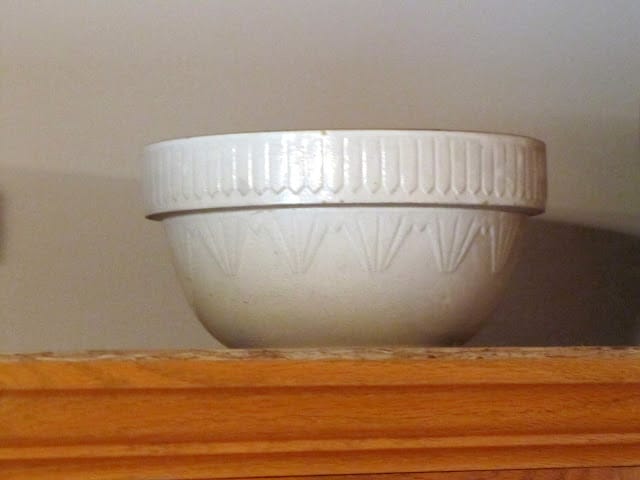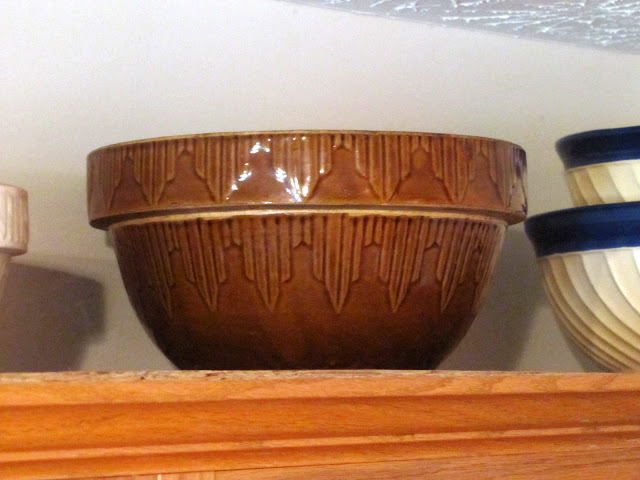 I love the designs on these types of bowls.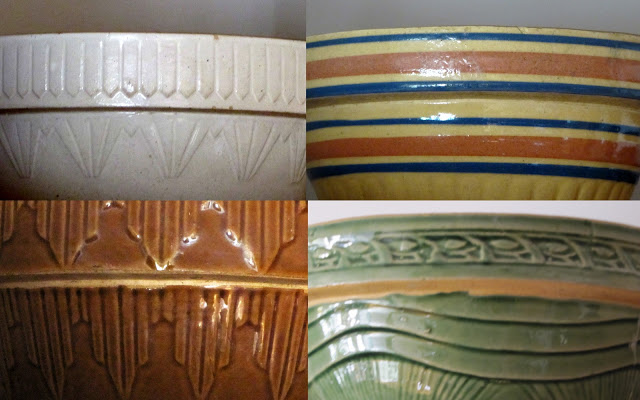 Oh, and I almost forgot, I have one of these mixing bowls that is a McCoy. I use it a lot, so I don't put it on top of the cabinets.
It's part of a set that would have other different colored banded bowls with it. This is the only one of the set that I have though.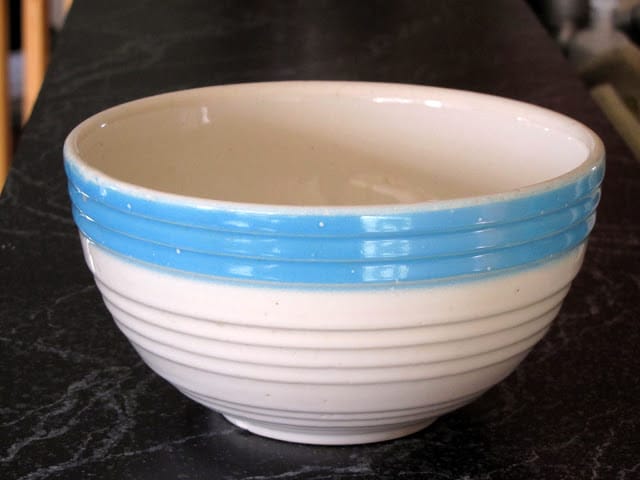 What do you like to collect? Do you use them or just look at them?