I don't know about you, but I've eaten way more cheese this week than should be allowed by law.
Not sure when holiday entertaining made the switch from sugar cookies with tons of icing on them to cheese balls, cheese fondue and plain old chunks of cheese, but it's got to end.
My husband wanted a grilled cheese sandwich yesterday and I almost lost it.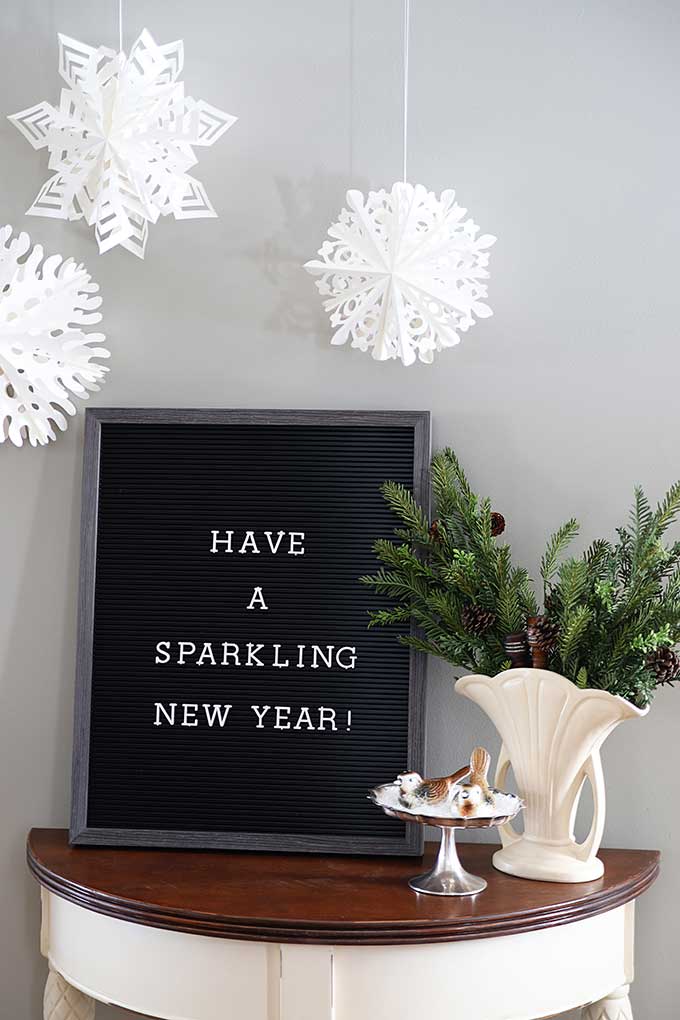 Does this cheese make me look fat? Why yes, yes it does.
I guess my cheese rant might make more sense if my letter board had a cheese saying on it, but that would have been too easy.
Basically, I just wanted to pop on here and wish you a Wonderful New Year! I hope it brings you everything you deserve!
And if you're out and about tonight, please eat your cheese sparingly.
And sparkle. Yes, sparkling is good.
New Years Eve Letter Board Quote Ideas:
New Year, New Beginnings
Cheers!
Celebrate!
Holiday Cheer and Happy New Year
5,4,3,2,1
Ice, Ice Baby
Break Out The Bubbly
Feelin' Frosty
Kiss Me At Midnight
Wishing You Peace, Love And Laughter In The New Year
A Lot Can Happen In A Year
I Feel The Start Of Something New
365 New Days, 365 New Chances
Any Excuse To Wear Sequins
But First, Champagne
Midnight Kisses & New Year's Wishes
12 New Chapters, 365 New Chances
Page 1 Of 365
2021? I Don't Know Him
9 PM Is The New Midnight
This Is Your Year To Sparkle
May All Your Troubles Last As Long As Your New Years Resolutions
2022 - Make Things Happen
Dear 2021, Bye Felicia
The bad news is time flies. The good news is you're the pilot. (Michael Altshuler)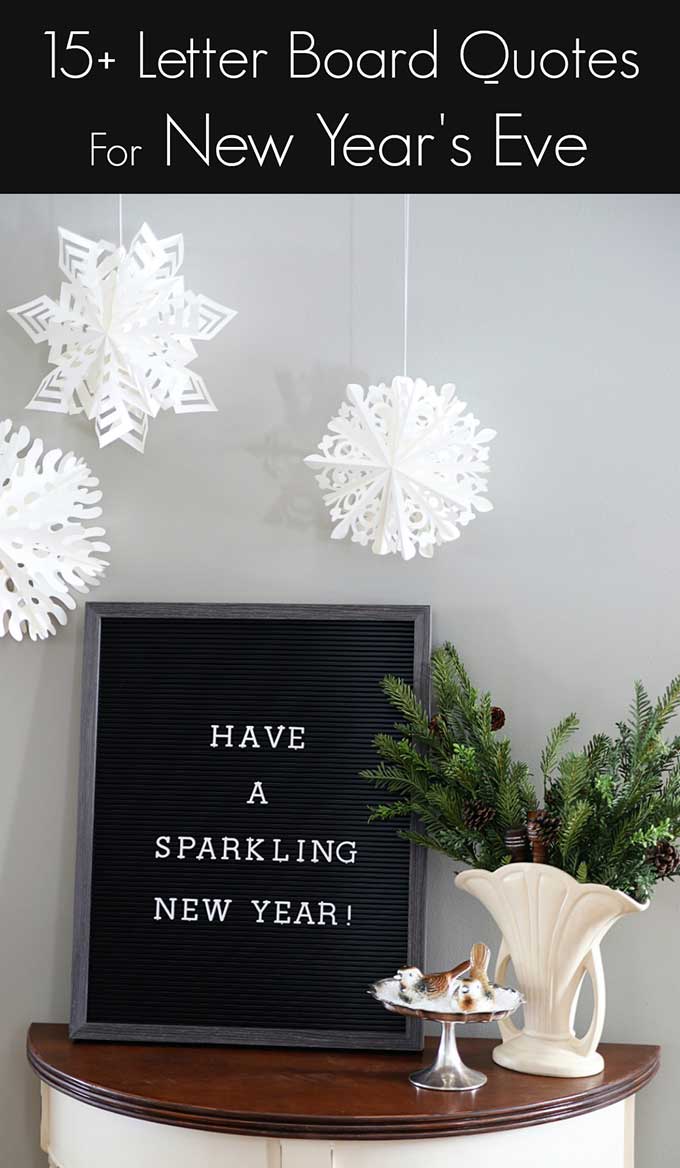 For more letter board inspiration:
Letter Board Quotes Inspiration And Ideas
25 Funny Valentine Letter Board Quotes
(This post contains some affiliate links for your convenience. You can read my full disclosure policy here.)


Check out the web story version of this article HERE.