This fall I am all about the quick and easy . . . no fuss, no muss . . . Mama don't have time for anything complicated . . . kind of decorating.
But, I still want it to look good.
You know, for all those thousands of visitors who will eat dinner at my kitchen table this fall.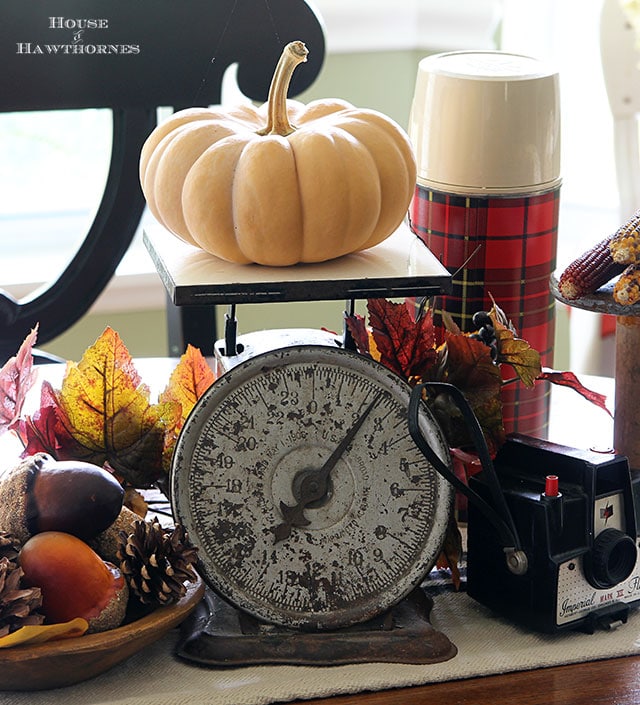 The last time we saw my kitchen table it had a back-to-school apple theme going on.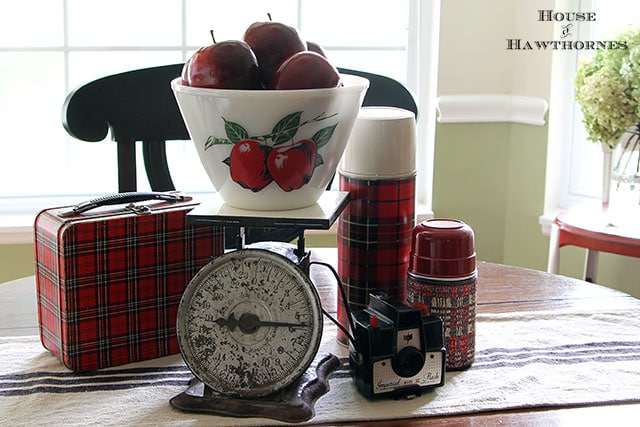 Get it? Lunchbox + apples = back to school.
I just made a few simple changes to bring it into a later fall look.
I tossed aside the plaid lunchbox and removed the bowl full of apples (all wrinkly by now anyhow).
And replaced them with these larger than life faux acorns from Dollar General, placed in a wooden bowl,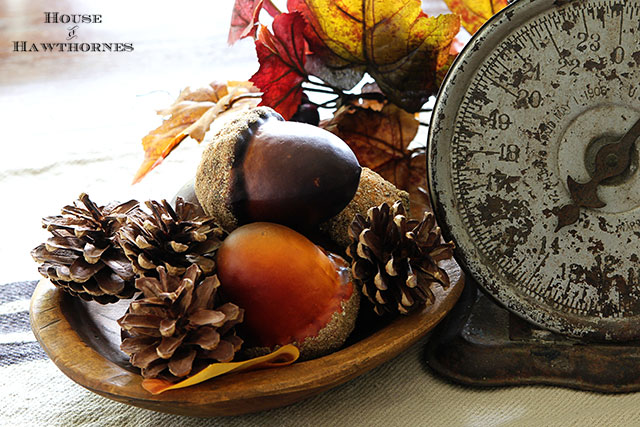 a small light-orange pumpkin,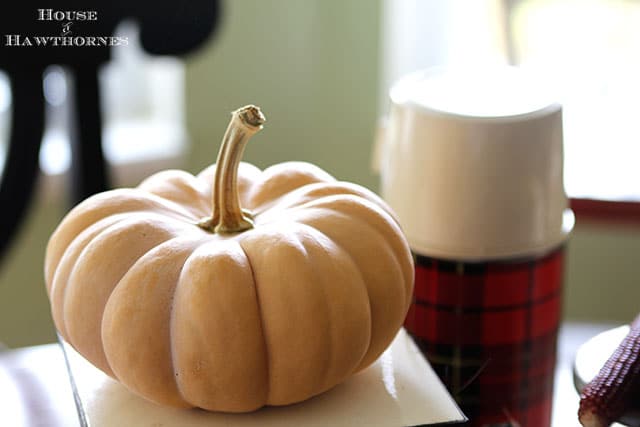 a grouping of baby Indian corn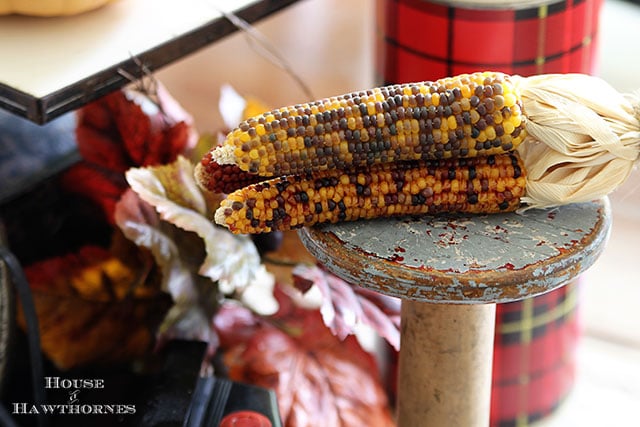 and a wooden spool from the Country Living Fair.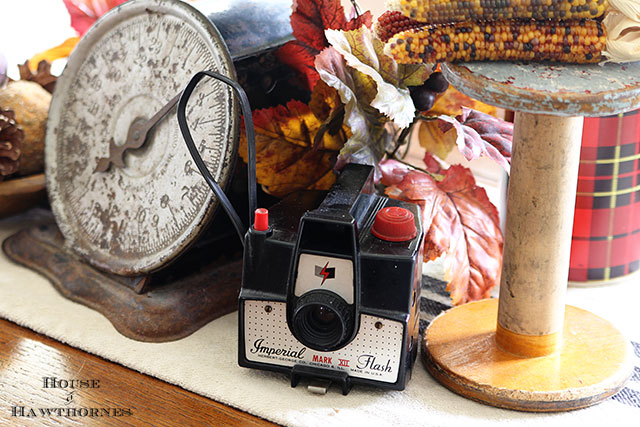 The Imperial Mark VII vintage camera stayed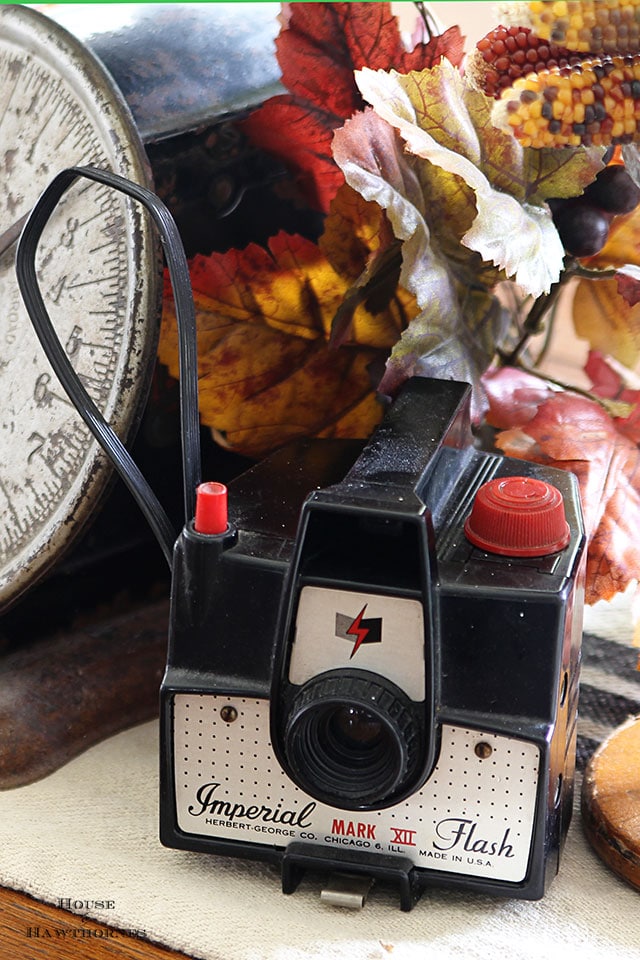 along with the rusty scale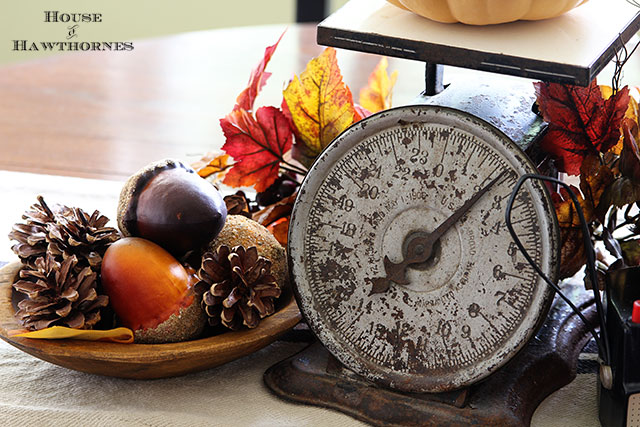 and plaid Thermos.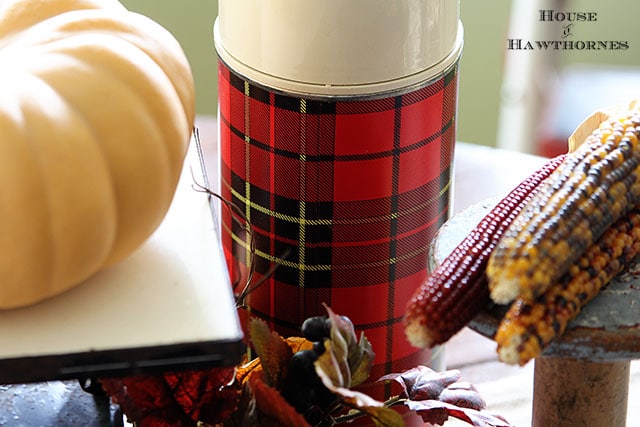 I have a feeling the plaid Thermos may just be staying around here for the holidays too.
Just a few simple changes later and it's a totally different look.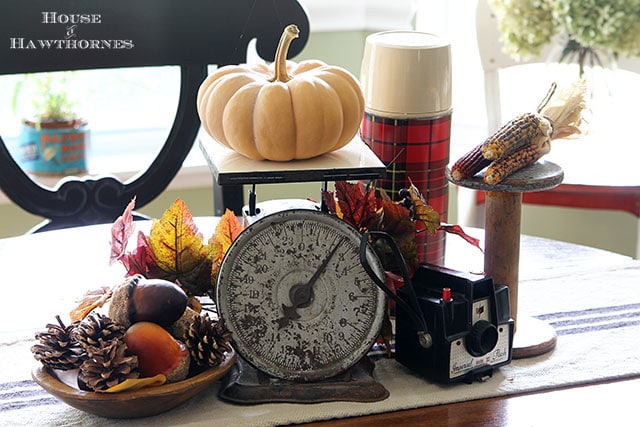 Here is the "before" for you so you can see them close together without scrolling. Wouldn't want your finger to get tired 🙂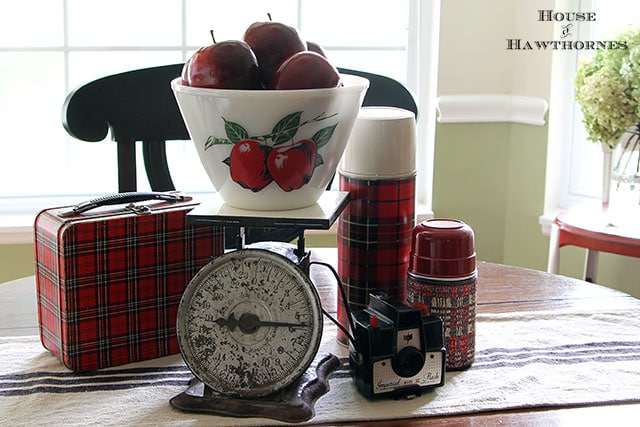 So if you want to join me in my no fuss, no muss decorating style this year, just add a few key fall elements, like acorns, pumpkins or Indian corn, to what you already have on your table and you're good to go.
Hey, there's no need to make this harder than it is.