What do you do with your Thermos jug when summer is over? And there's no more cherry Kool-Aid to drink?
Plop some fake leaf stems in it and call it a vignette.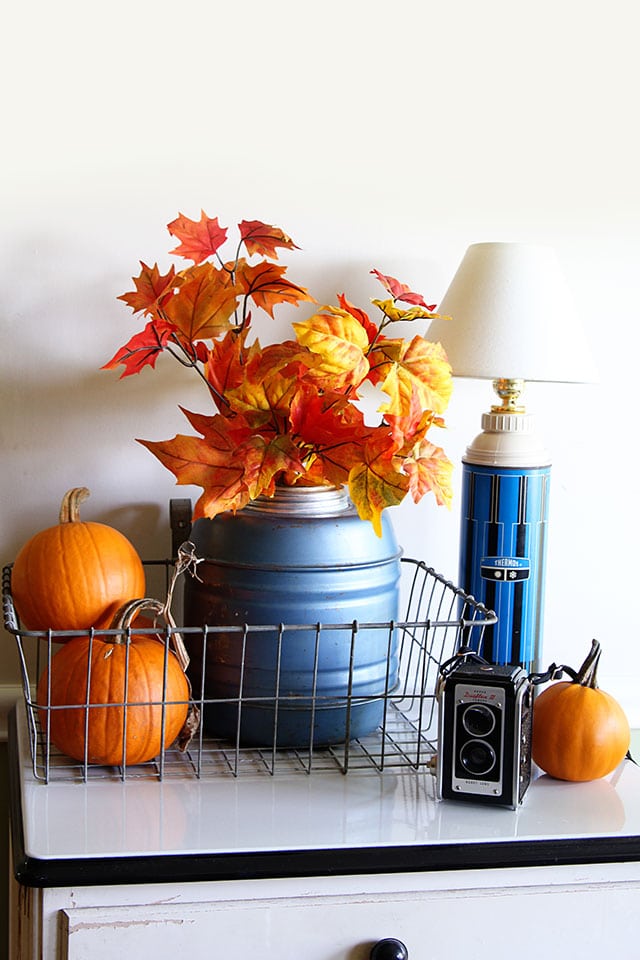 Really, as long as you have some pumpkins on hand and some dollar store leaf stems, practically anything can turned into fall home decor.

The last time I showed you this area was when I had my apple vignette on the kitchen table.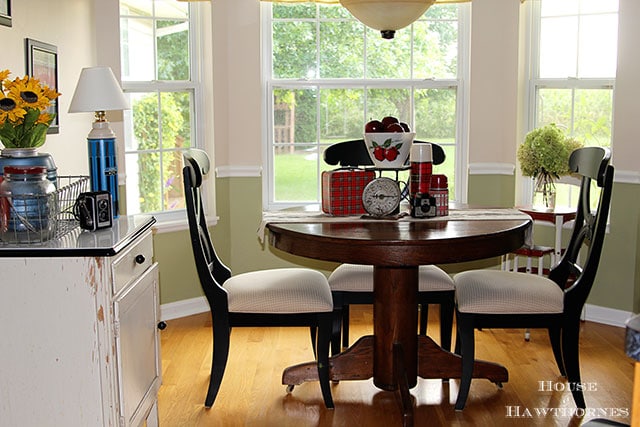 See it there on the left.
I just removed the fake sunflowers and replaced them with the leaf stems. And traded the glass jar for the pumpkins. That is what we call EASY fall decorating!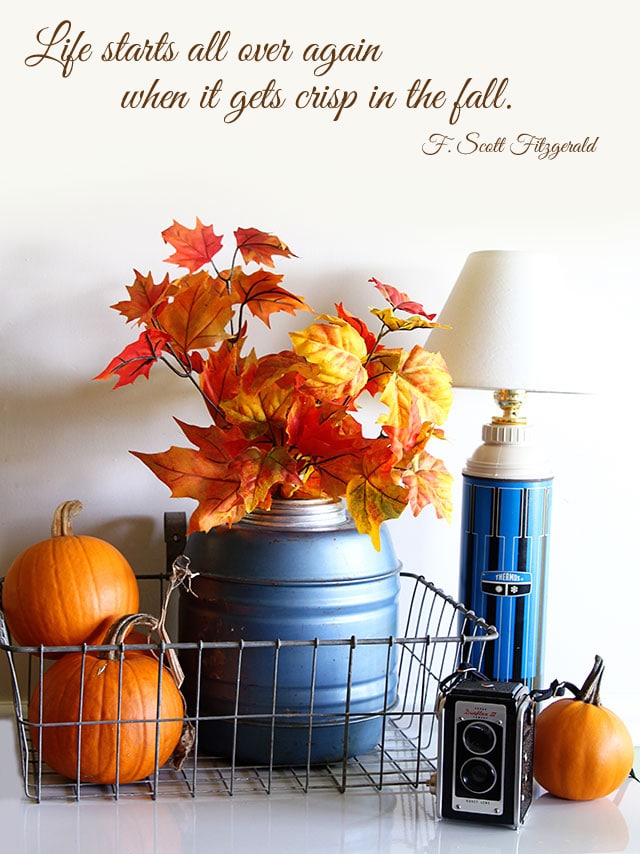 Tomorrow I'll show you what I have on the kitchen table now. Again, not mind-blowingly huge changes, but still enough of a change to "fall up" the area a little more.
And the winner of the Frightfully Fun Halloween Giveaway is . . .
Dara from Tennessee!
Thank you all for entering.
I wish I could find vintage Halloween colored Thermoses for each and every one of you, but then the hoarding police would be calling my house for excessive Thermos collecting 🙂
Hope you enjoyed your weekend!
Linking with and Show And Share