I have this old oak chair that I have been wanting to do something with for a long time.
It's a very sturdy oak chair, but the blue checked fabric wasn't quite my style anymore.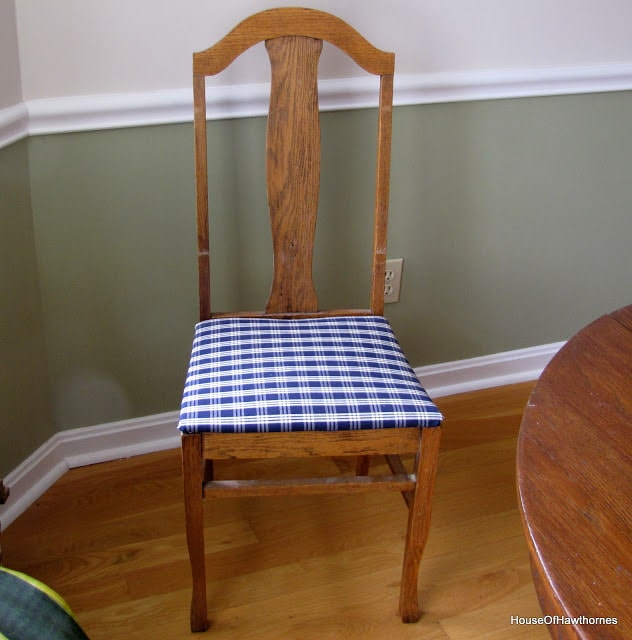 A couple years ago I put this checked fabric on it because it was leftover from curtains I made for my kitchen at our old house. But it goes with NOTHING in this house.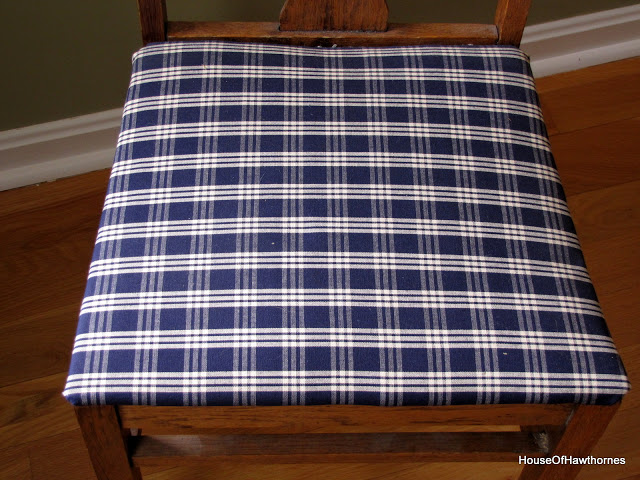 And then last week when I was showing you this rocking chair project, I was sort of obsessed about the upholstery webbing.
It's some pretty sturdy stuff and similar to burlap in texture, so I wanted to do something with it.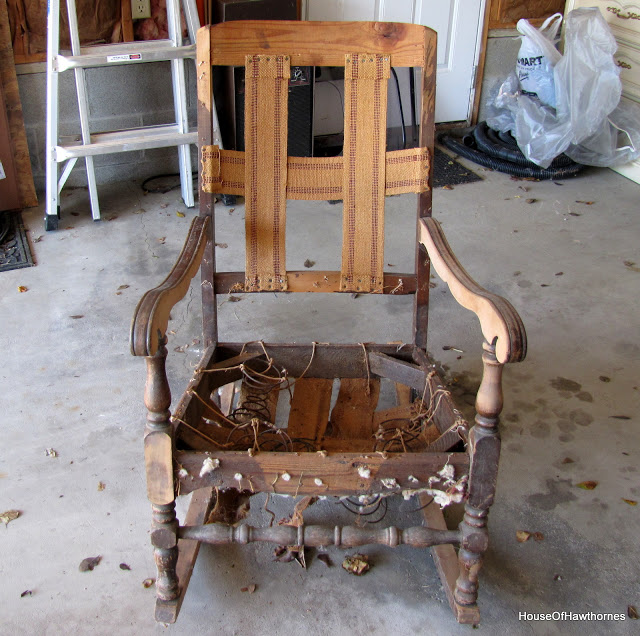 So when I was a JoAnn Fabrics I picked up a few yards of it and decided to use it on my oak chair project.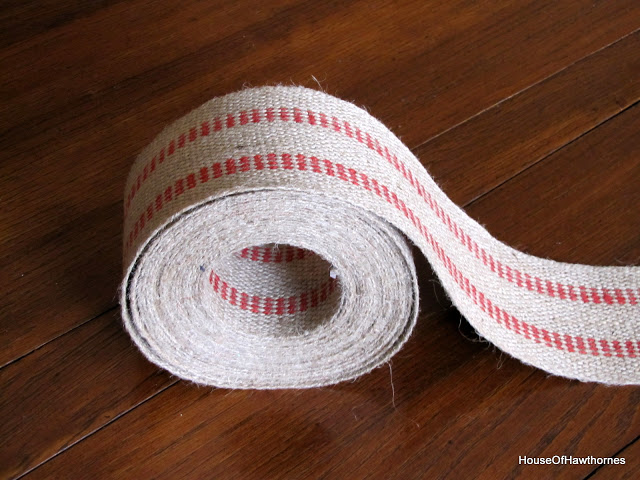 I didn't bother taking the blue and white checked fabric off the chair, I just put the webbing over it.
I stapled the first row of horizontal webbing to the back on two sides (right and left in the photo). I made sure the long side was hanging over the seat enough to be able to be rolled over the lip and stapled to the back when I was finished.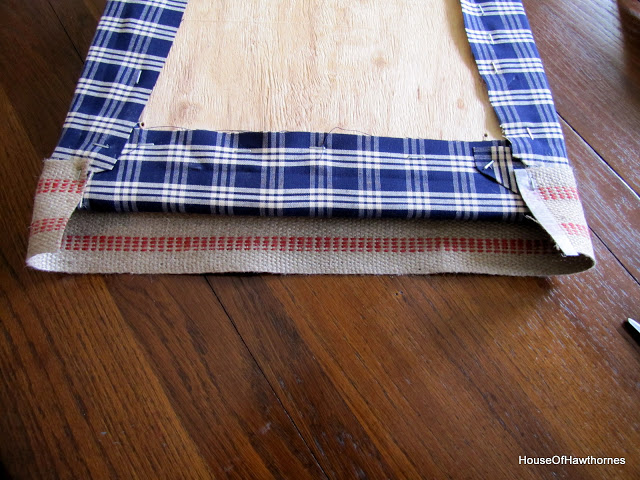 I continued stapling rows side by side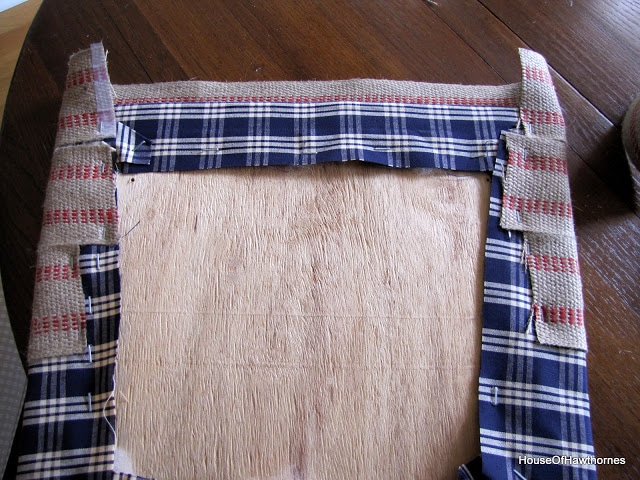 as close together as I could get them.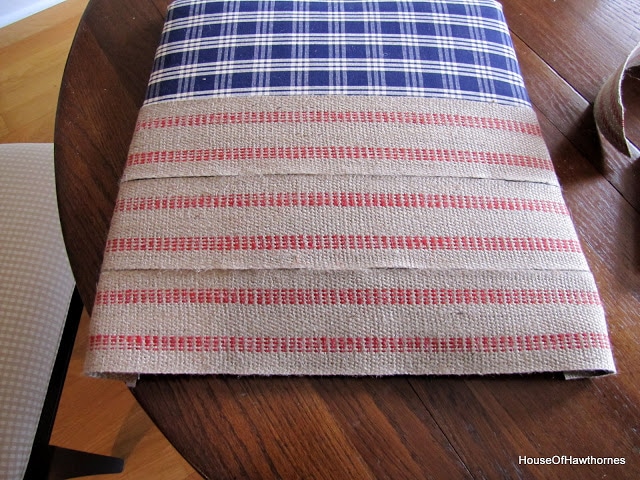 And then I wove the vertical webbing through the horizontal pieces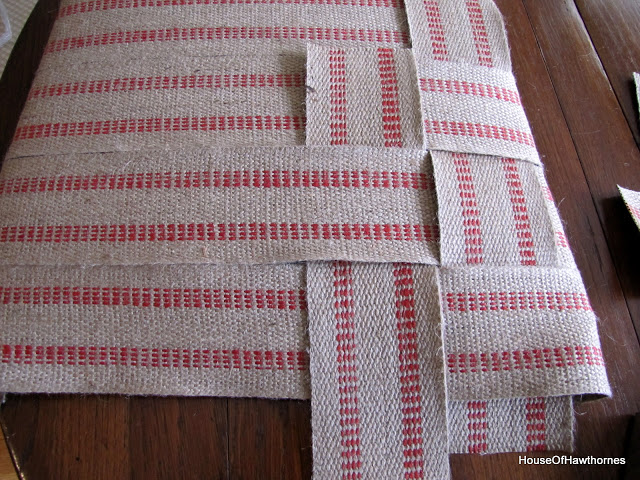 until it was completed. Then I stapled the vertical pieces on the backside.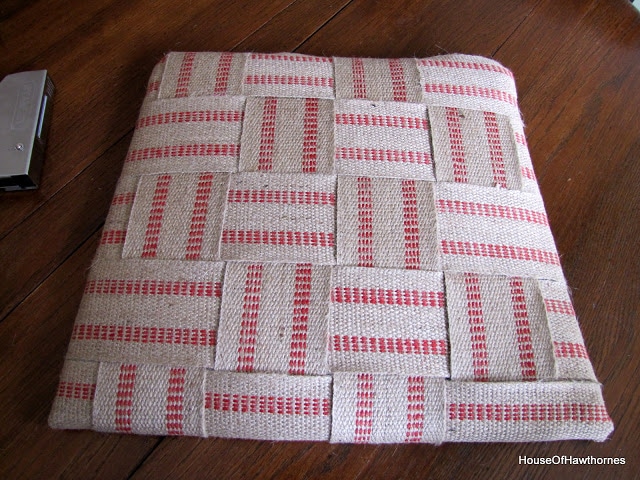 I just love the texture of this stuff!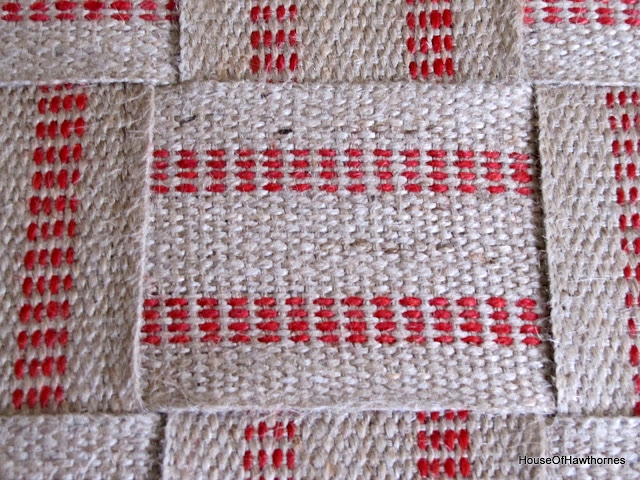 Here's the finished project.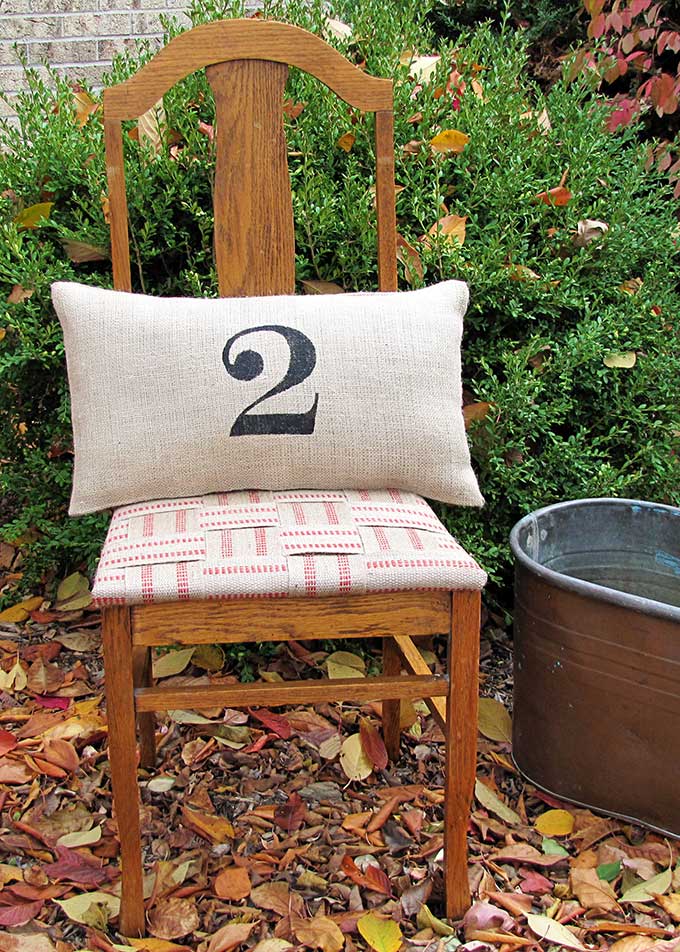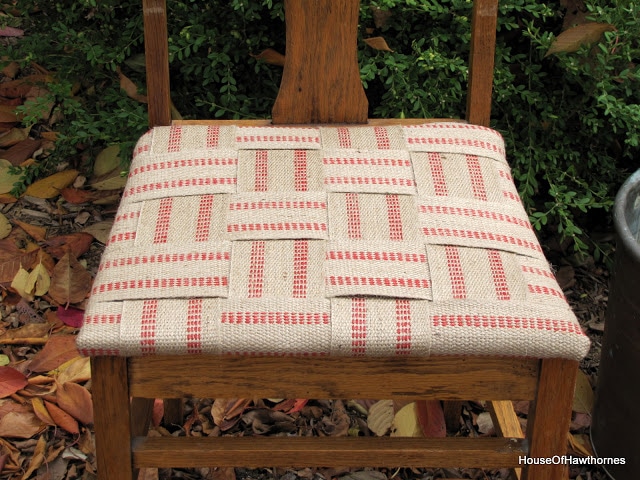 Before and After