Went to a fantabulous barn sale on Friday.
If you follow me on Instagram you've probably already seen these photos, but I wanted to share them with all the non-Instagramers out there too.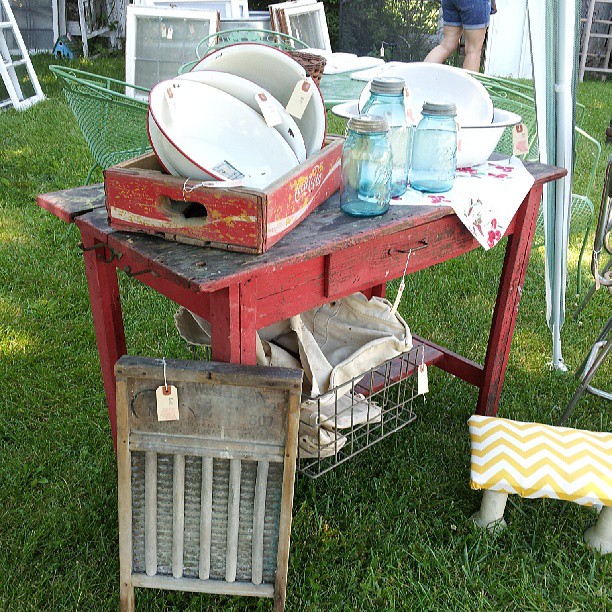 It was put on by the girl I had bought a scrumptious turquoise ice cream churn from at the Springfield show last year.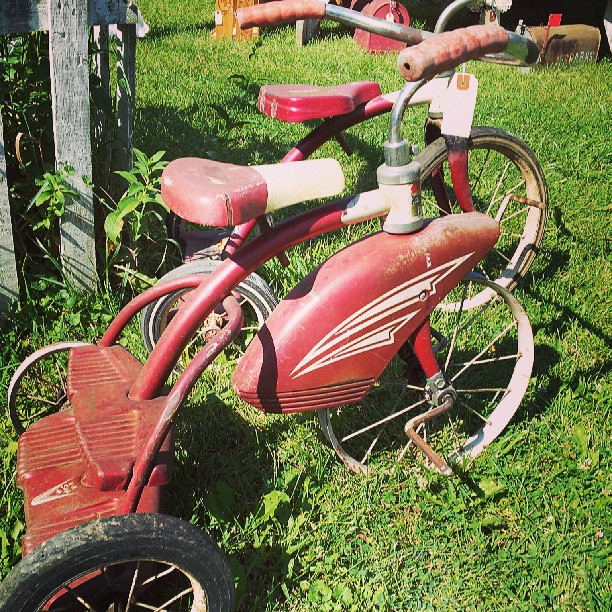 I didn't really know what to expect, but this barn sale was so much more full of awesomeness that I had imagined.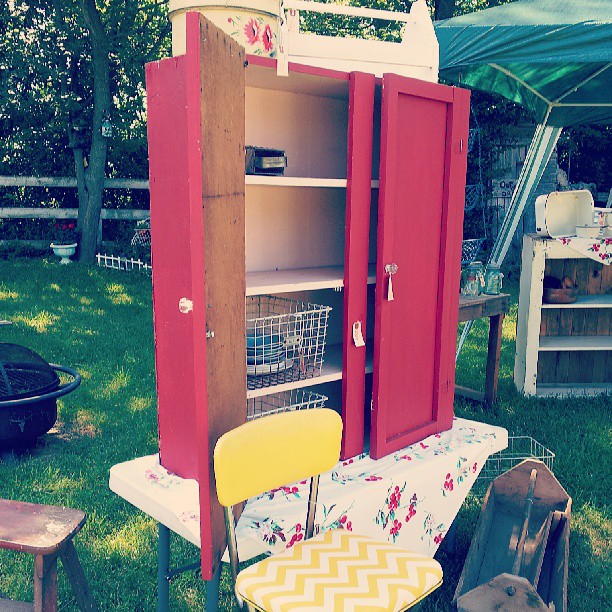 Lots of eye candy, lots of great displays and lots of farm ambiance (which I forgot to take photos of).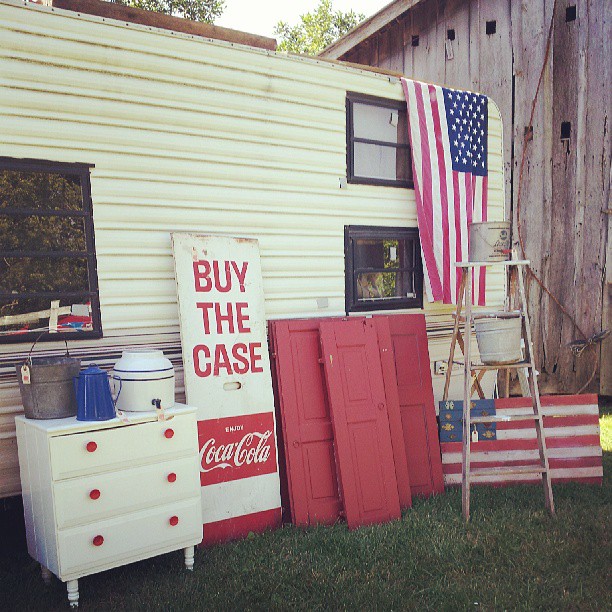 Do you ever see something in a photo that you didn't see when you were there?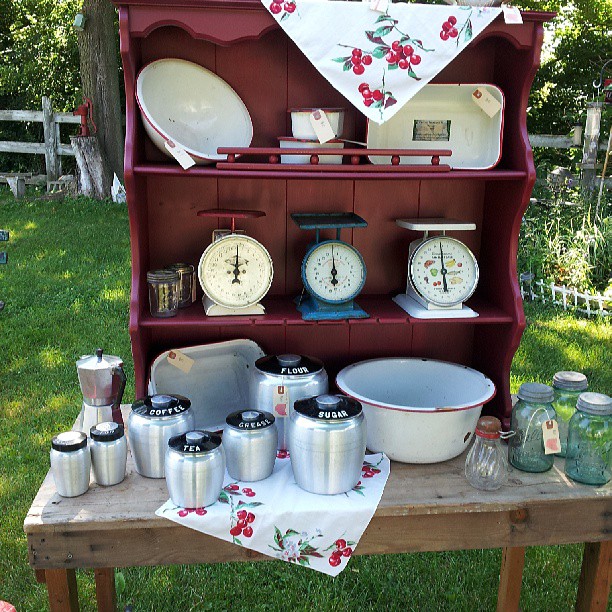 Metal kitchen canisters, why were you hiding from me?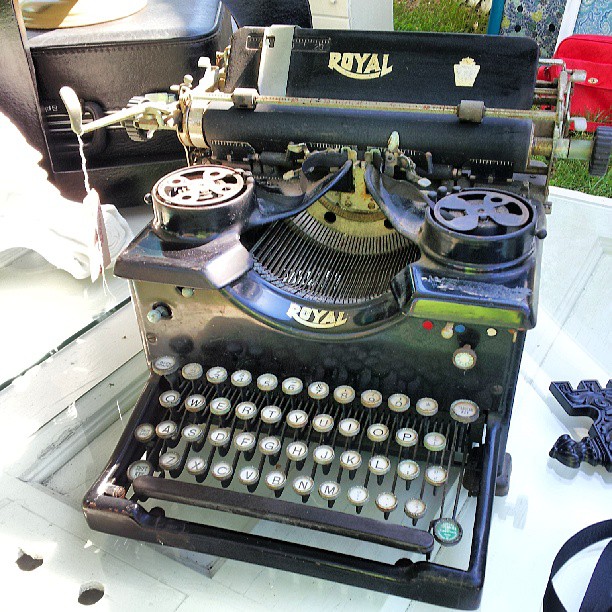 There is something in one of these photos that ended up coming home with me. Any guesses?
You are disqualified if you guess the kitchen canisters. Because, come on people, that means you didn't read every single word I wrote.
And I don't write this witty and entertaining stuff for my health, you know.