I know the anticipation is killing you. Drum roll please . . .
The thing that just had to come home with me from the barn sale was . . .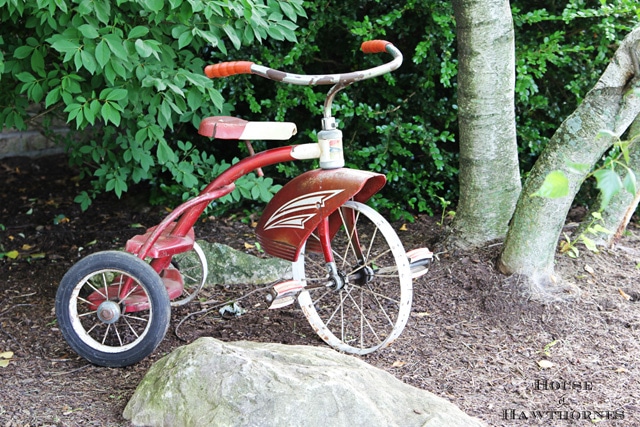 Trixie The Trike!!!
She's a Murray and I sort of fell in love with the fin on her front wheel.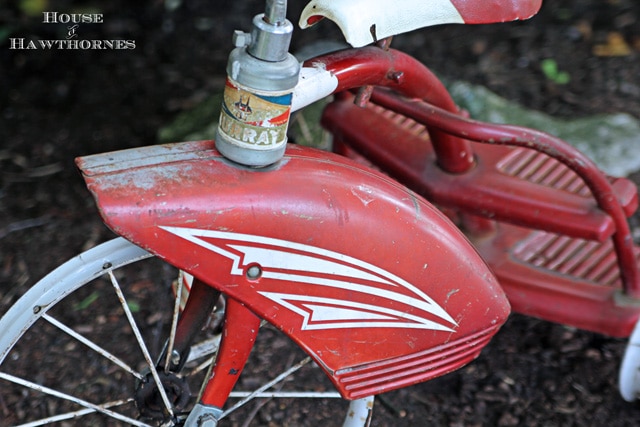 Totally Mad Men-ish! (Did you see the season finale on Sunday????? Wow!!!)
I have it on good authority that the people at Murray were the first to use the double-decker system on the back. So your brother could hop a ride on the back and you could pedal real fast and then stop suddenly and throw him over your shoulders where he would tumble head over heals onto the gravel.
No, I have no personal knowledge of that.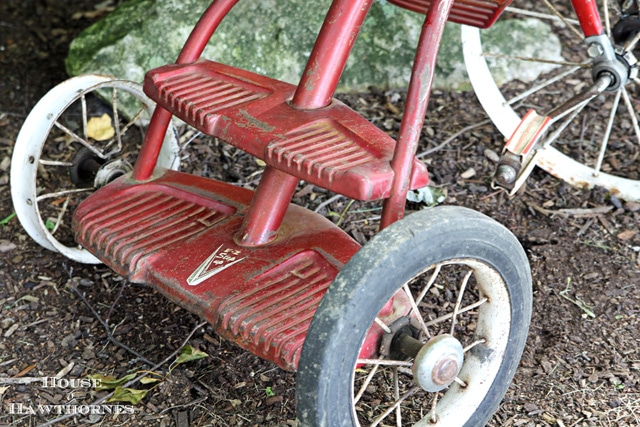 The first year they started producing that double-decker style was in 1960. So, as much as I like to think it looks more like a 40's model, it can't be that old.
And I didn't even mind that she doesn't have all her rubber tires. That's part of her charm.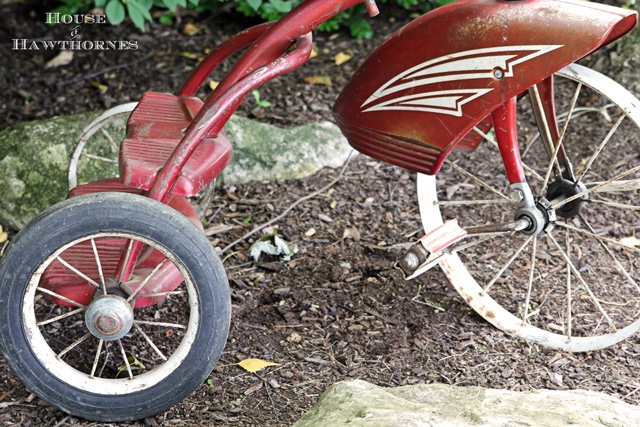 I like to think that she was so well loved and ridden so hard that her tires just flew off of her wheels one day.
The other thing I bought was the round galvanized tub/bucket.
I bought it to plant some flowers in, but, to tell you the truth, I'm getting a little tired of watering my planters this year, so I may just skip the flowers and use it to hold dog toys on the back porch.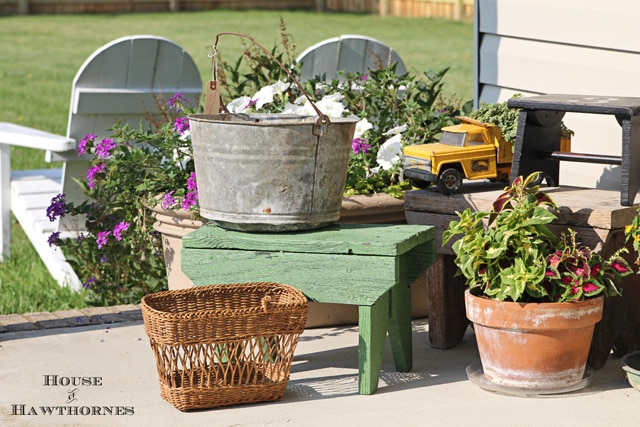 Oh, and that oblong basket was bought at a yard sale later that same day. I thought it would look cute as a basket for Trixie. It just looked childish though and who needs a childish looking tricycle?
So what are your thoughts? Should I keep Trixie outside as garden decor?
Or is she too darn cute and needs to be displayed in my house somewhere?