Mrs. Meyer's cleaning products offer!!! And to go with them I've created a FREE Printable Cleaning Checklist for you, so you don't forget any of the important areas.
Am I the only one that starts deep cleaning one room and then SQUIRREL . . . I'm off doing something else?
Totally forgetting what I was doing in the first place.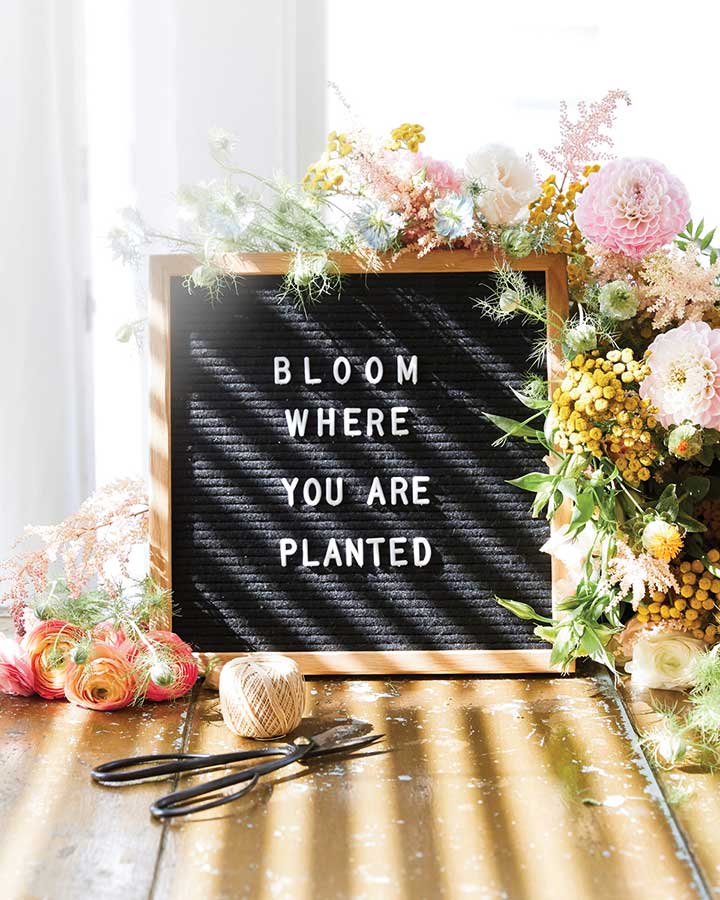 This year I decided to quit chasing squirrels and get serious about this whole house cleaning stuff. So I made a checklist to remind me EXACTLY what I need to clean.
Printable House Cleaning Checklist
Plus it has little boxes to check off and who doesn't LOVE the satisfaction of checking things off a to-do list!!!
Side note: Sometimes I make to-do lists and include items I've already done just so I can check them off. It's a sickness, I tell you.
And since we're besties, I prettied it all up with some flowers and made a copy to hand out to you!
Grab your favorite Number 2 pencil and start checking those chores off your list!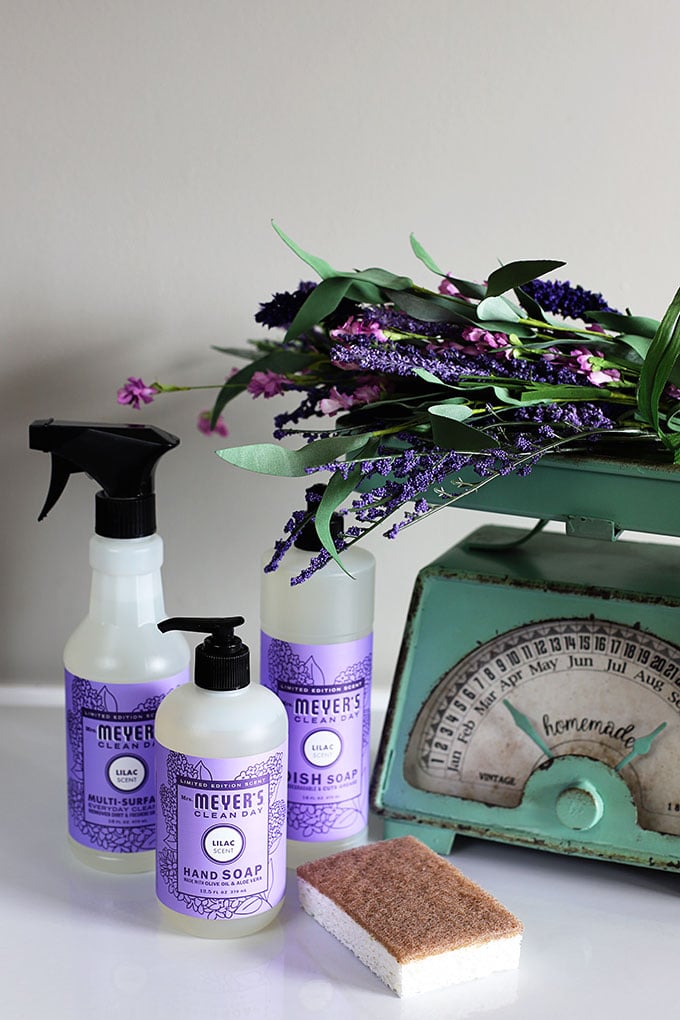 Speaking of cleaning, Grove Collaborative and I have a special offer for you!
FREE Mrs. Meyer's Cleaning Supplies Offer:
When you sign up and place your first $20 or more order from Grove HERE they will include this set absolutely free (a $25+ value):
Free Mrs. Meyer's hand soap
Free Mrs. Meyer's dish soap
Free Mrs. Meyer's multi-surface spray
Free 2-pack Grove walnut scrubber sponges
Matte Cleaning Caddy
Free shipping
And if you are already a Grove customer click HERE to get a free 2-pack of the Grove walnut scrubber sponges.
You pick the scents.
There are TONS of scents to choose from: Lemon Verbena, Lavender, Honeysuckle, Geranium, Rosemary, Basil, etc. (do you notice the garden theme here?). And the 2021 Spring Scents are Rose, Lilac and Fresh Cut Grass!!!
Here's how it works:
Sign up for Grove Collaborative HERE. The freebie offer will immediately be added to your cart. Feel free to pick your own scents for your full sized hand soap, dish soap and multi-purpose cleaner (there's a little drop down box with an arrow that allows you to choose the scent).
You'll be asked a few quick questions about your cleaning routine and some additional suggested items will be added to your cart. Feel free to add or delete anything from your shopping cart (just don't delete your freebies). Change the scents? Change the items? Scrap their suggestions and start from scratch? Go for it - it's your shopping cart.
With your 1st $20 purchase through Grove you will receive your free cleaning set.

What You Need To Know:
I've been using Grove for at least 2 years and it is a great way to get my beloved Mrs. Meyer's products at a good price (great price) and have them shipped to you from the comfort of your couch.
This is a subscription service, so every month they will email you and/or text you 7 days before your monthly shipment is scheduled to be sent out and again 1 day before your monthly shipment is scheduled to be sent out telling you a shipment is coming up. If you don't want those items this month, take them out of your cart. If you don't like that scent, change the scent. If you don't want a shipment that month, delay your shipment until the next month or cancel your shipment altogether for that month.
And you can go to this page and Pause Auto Shipments if you prefer to not have automatic shipments sent to you. Repeat, you do not have to use the auto-shipping feature if you don't want to!!!
Oh, and they sell far more than just Mrs. Meyer's products. They also sell Seventh Generation, Method, Caldrea, Tom's Of Maine, etc., so if heavenly smelling garden-scented goodness is not your thing (are you crazy?), there are other choices. Heck they even sell TP and paper towels. How convenient is that!
*Currently they only ship to the contiguous United States, meaning they do not ship to Canada, Alaska, Hawaii. But let's face it, if you live in Hawaii, you have beautiful scents all year round!
Some Of My Favorite Grove Products:

Bubble Up Dish Brush Set / Amber Glass Spray Bottle / Wool Dryer Balls

Foaming Hand Soap / Sinkside Accessory Kit / Burt's Bees Tinted Lip Balm
So if you want try Grove and Mrs. Meyer's products, head on over to Grove Collaborative and sign up. And don't forget to print your FREE Printable House Cleaning Checklist before you go!
(I am tickled pink as a peony to partner with Grove as an affiliate. You can read my full disclosure policy here.)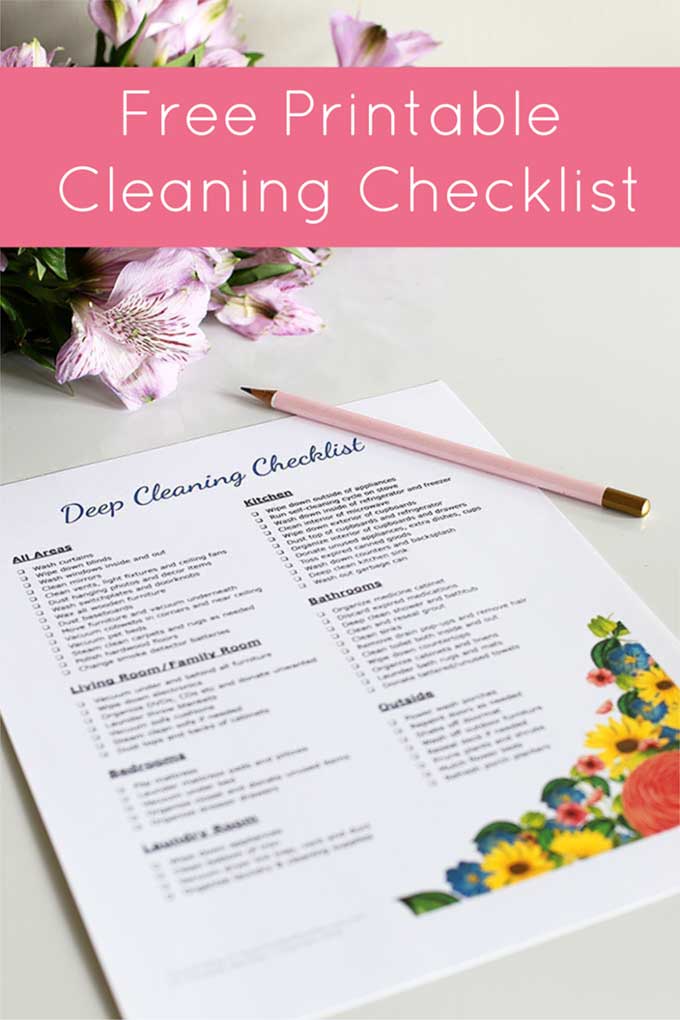 Other posts you may enjoy:
Homemade Squirrel Repellent Recipe