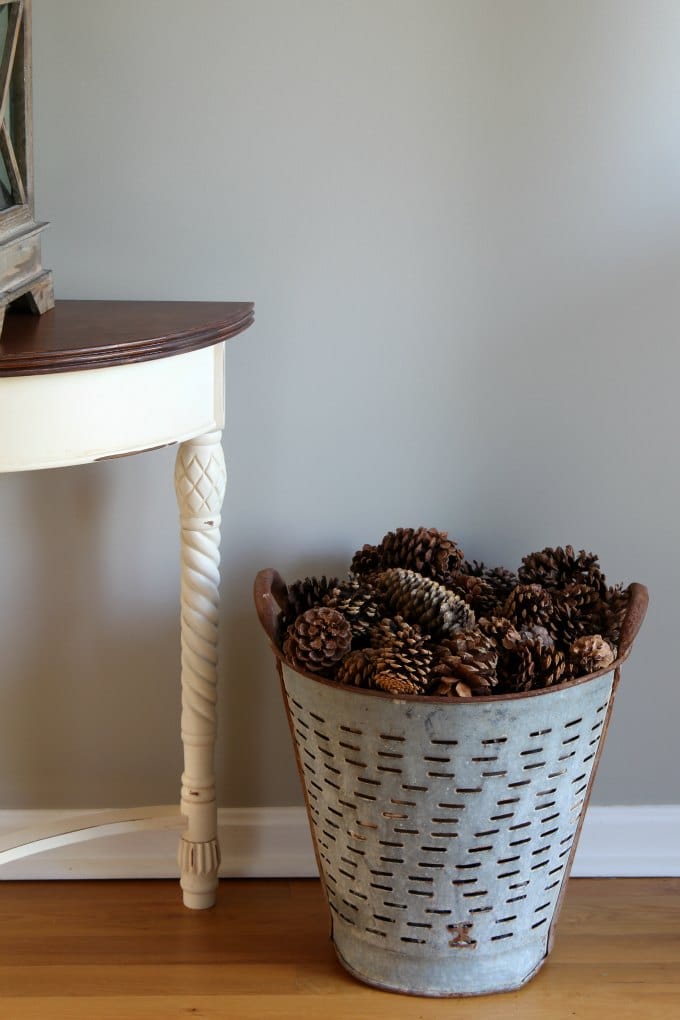 What do you do about winter home decor?
Do you ignore those long, cold and boring weeks between when you take down your holly jolly Christmas decor and when you can drag out your bunnies and Easter baskets?
Not me, I fill those weeks with pinecones.

And a few deer thrown in for good measure.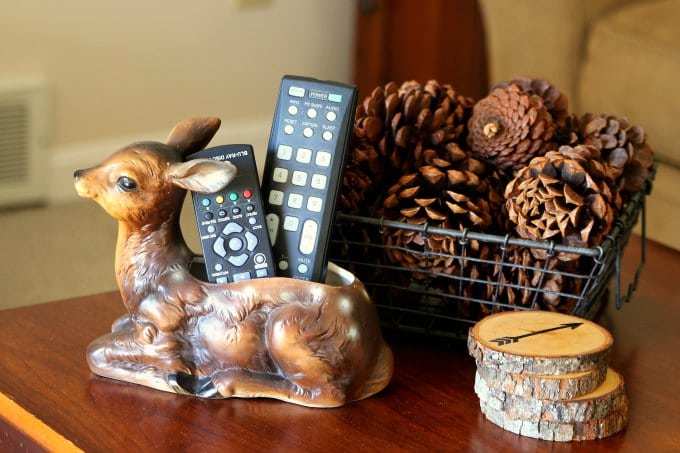 If you think about it, pinecones are a natural for your winter home decor:
They're Cheap
At the after-Christmas sales you can pick up a bag of pinecones at the craft stores on clearance. I try to buy a bag a year and add it to the ones from previous years, so I always have a stash of cones.
I'd rather have a stash of ice cream cones, but pinecones will do.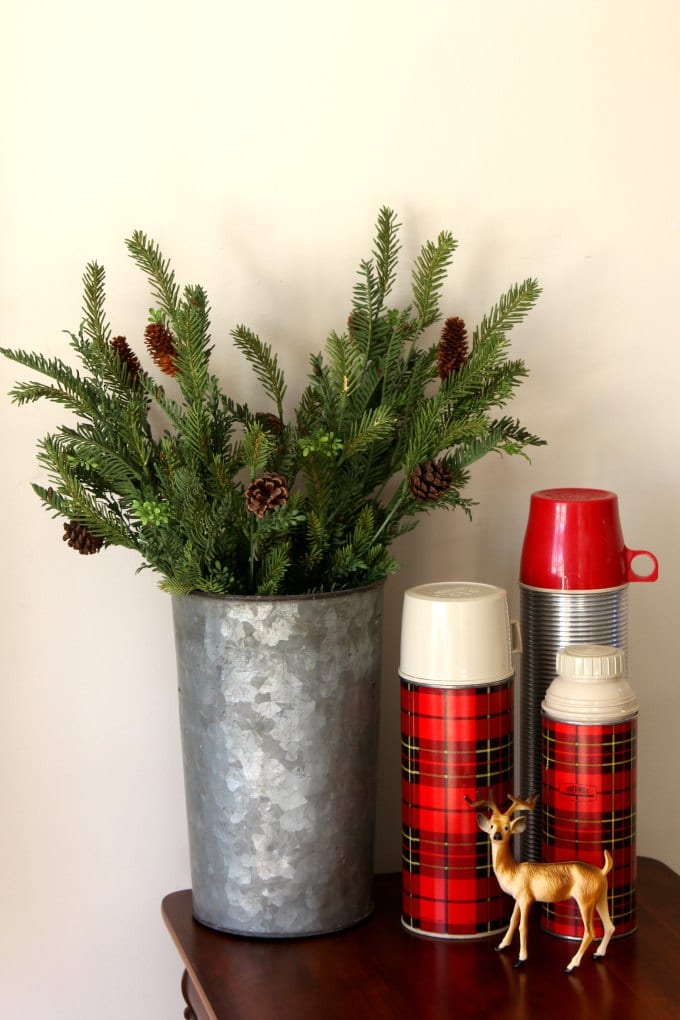 They're Easy
Let's face it, what's easier than taking a bowl and filling it with pinecones.
Done.
On to watching some Netflix.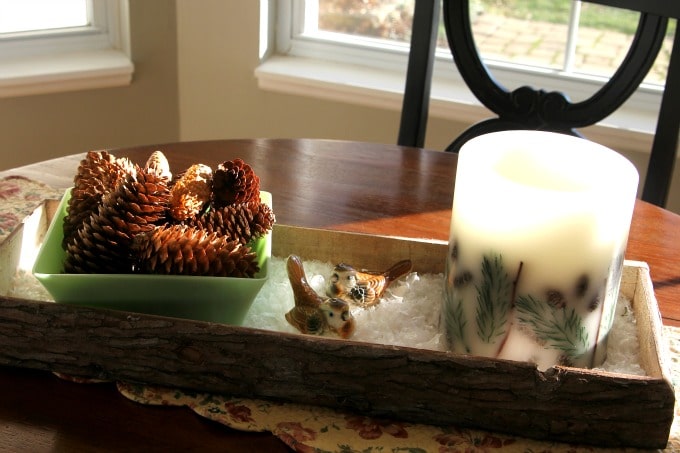 They Never Go Out Of Style
Well in summer maybe, but they're sort of the little black dress of winter home decor.
They were popular in 1916, they are popular in 2016 and they will be popular in 2116.
Although I possibly might not be around to see them in 100 years.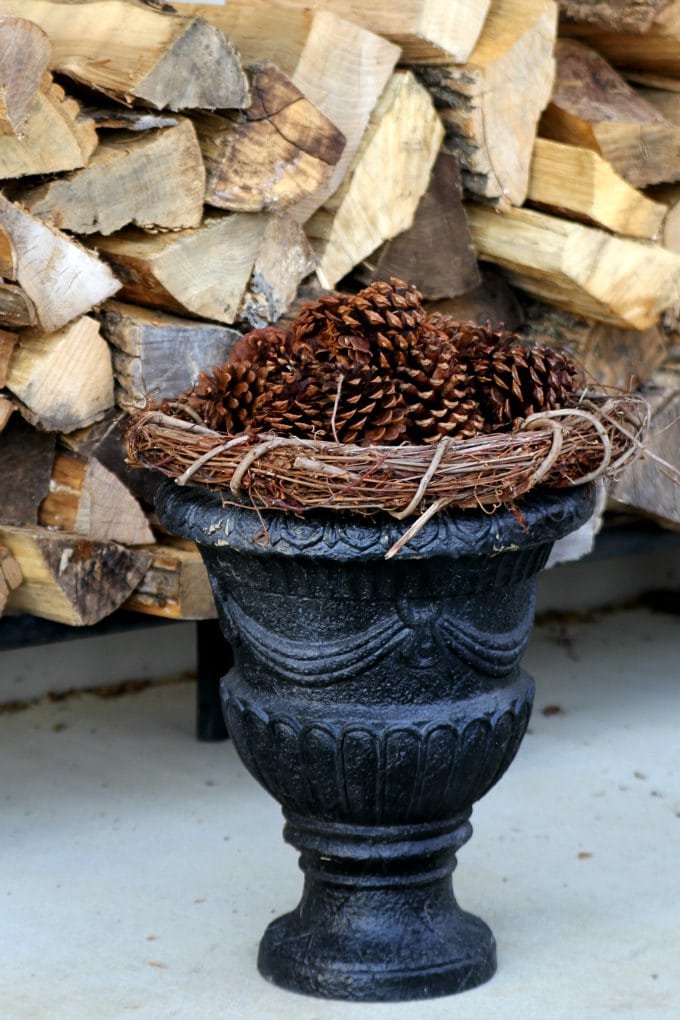 No pinecones in this shot, but I wanted to show you that I kept my holiday chalkboard up, added a pom pom garland to the scene (don't they look like snowballs) and threw some deer on the shelf for a wintery scene.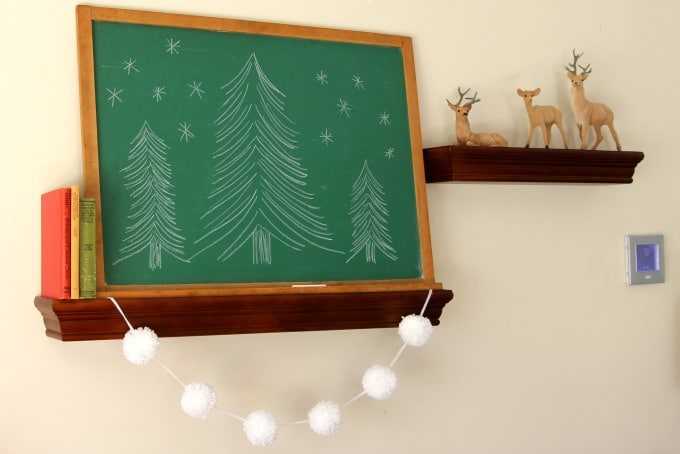 BTW, that olive bucket FULL to the brim with pinecones in the first photo? I stuffed grocery bags in the bottom and the pinecones are only about four inches deep.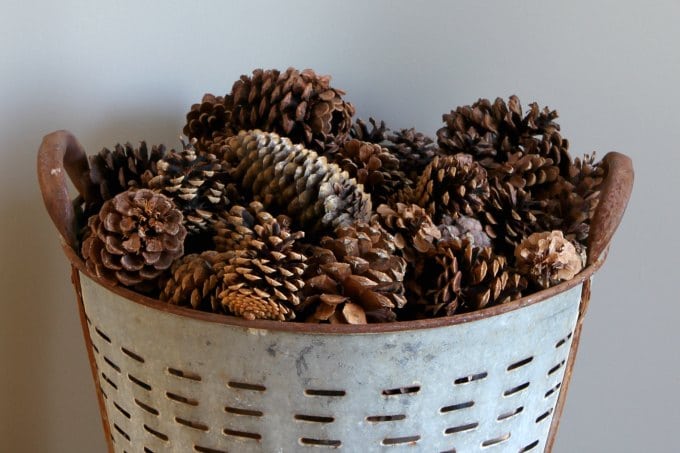 Don't look too closely at my home decor, it may blow away in a good breeze.
So let's recap, shall we:
Pinecones
Use them
They're cheap
They're easy
They never go out of style
Do you use pinecones this time of year? If so, what's your favorite way to use them?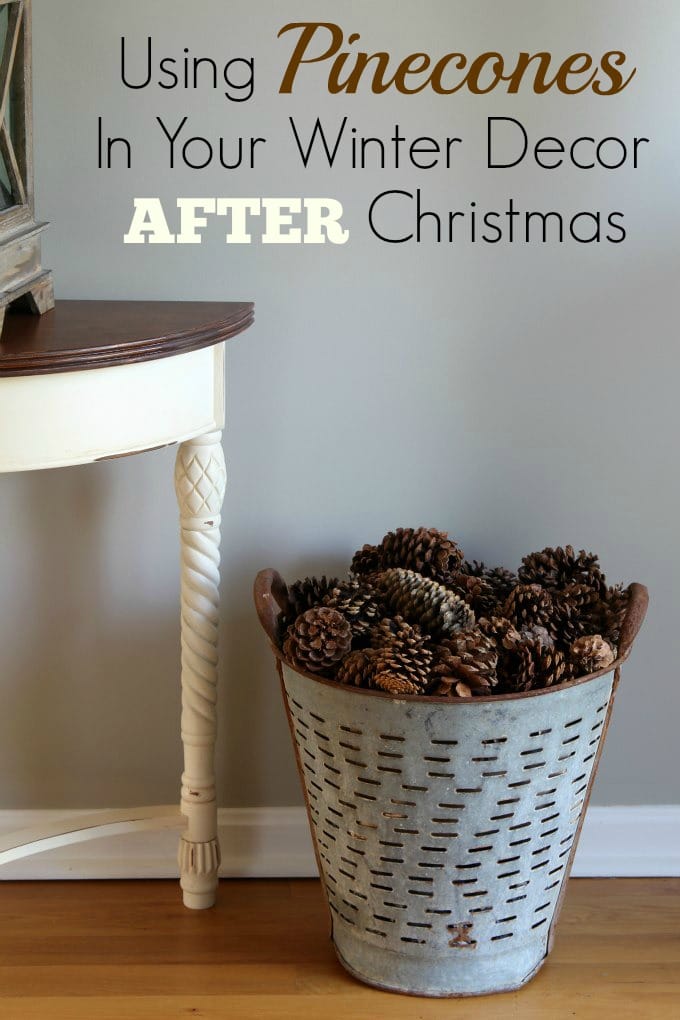 Additional posts you may like:
How To Make Wood Slice Coasters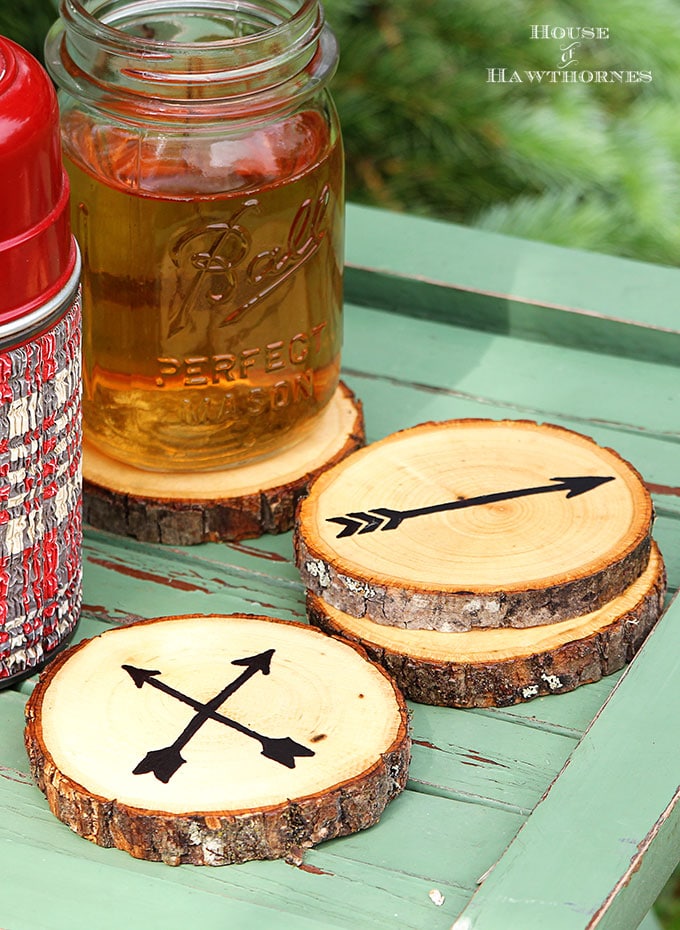 (This post contains some affiliate links for your convenience. You can read my full disclosure policy here.)
Shop The Look . . .