What do you do about winter home decor?
Do you ignore those long, cold and boring weeks between when you take down your holly jolly Christmas decor and when you can drag out your bunnies and Easter baskets?
Not me, I fill those weeks with pinecones.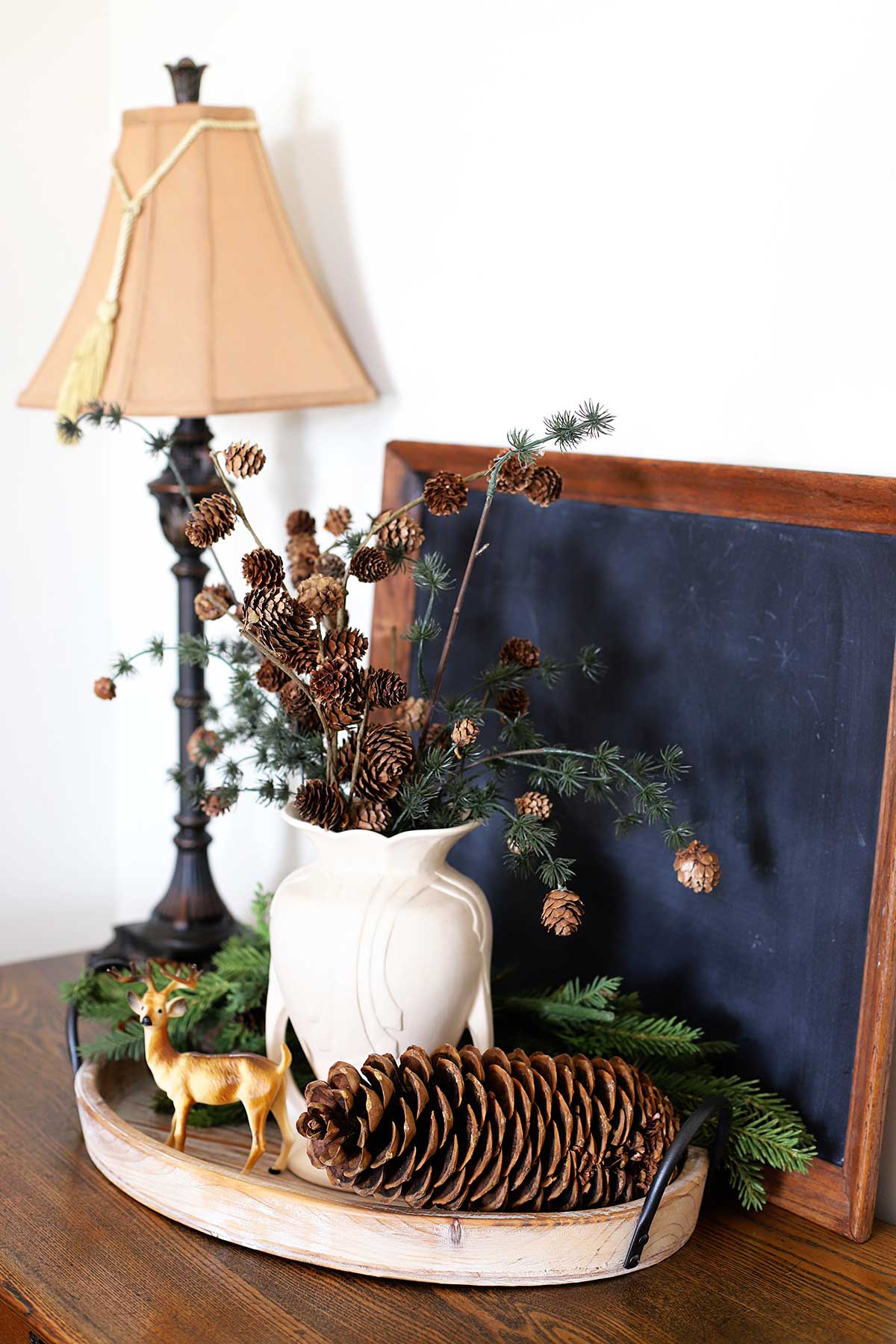 And a few deer thrown in for good measure.
Although I dismantled most of my Vintage Lodge Inspired Christmas Porch Decorations you'll notice I kept the tub '0 greens and some of the birch logs and just added some large pine cones into the tub (a wooden deer head was sticking out of the galvanized tub previously).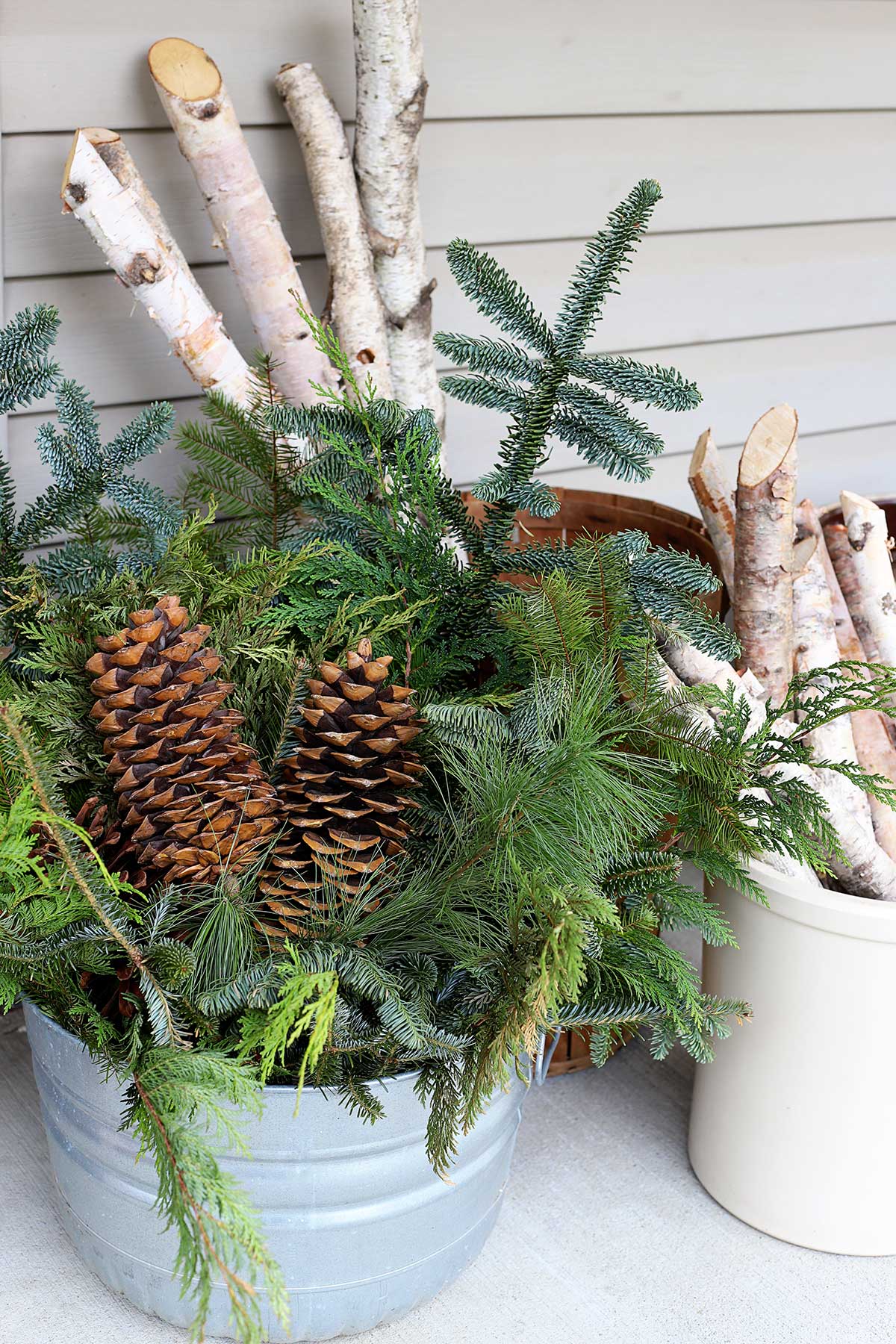 And I replaced my Upcycled Plaid Christmas Door Hanger (aka vintage thermos carrier) with this simple yet classic pine cone wreath. I bought it at an after-Christmas clearance sale to take my front door through winter.
I have a thing about naked doors.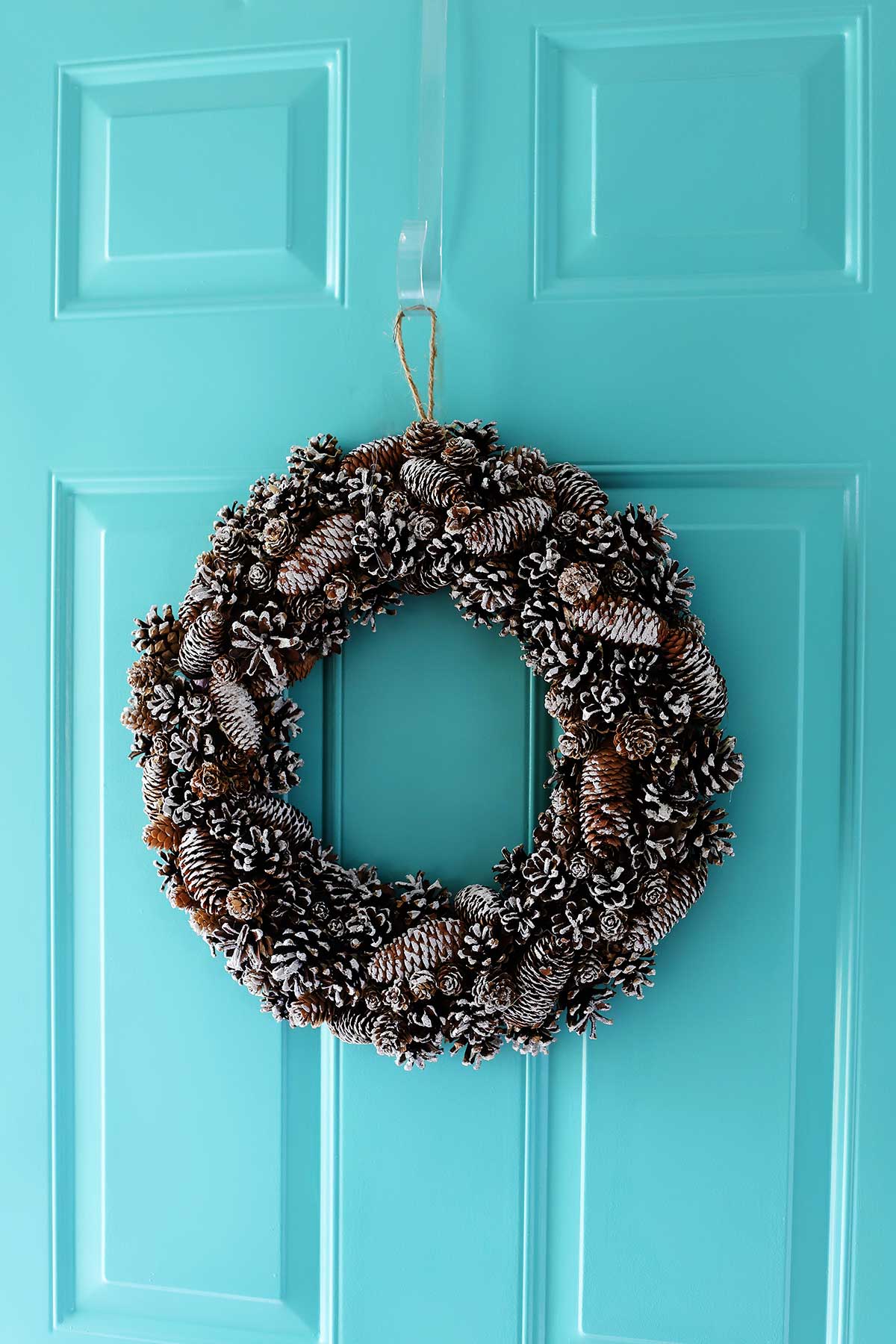 If you think about it, pinecones are a natural for your winter home decor, both inside and outside:
They're Cheap
At the after-Christmas sales you can pick up a bag of scented pinecones at the craft stores on clearance. I try to buy a bag a year and add it to the ones from previous years, so I always have a stash of cones.
I'd rather have a stash of ice cream cones, but pine cones will do.
BTW, am I the only one who has to cover their nose when walking into Michaels in November? The cinnamon scent of the pine cones at the front door is overpowering.
But by the time I buy them at the after-Christmas sales they are much less obnoxious. The smell has mostly disappeared.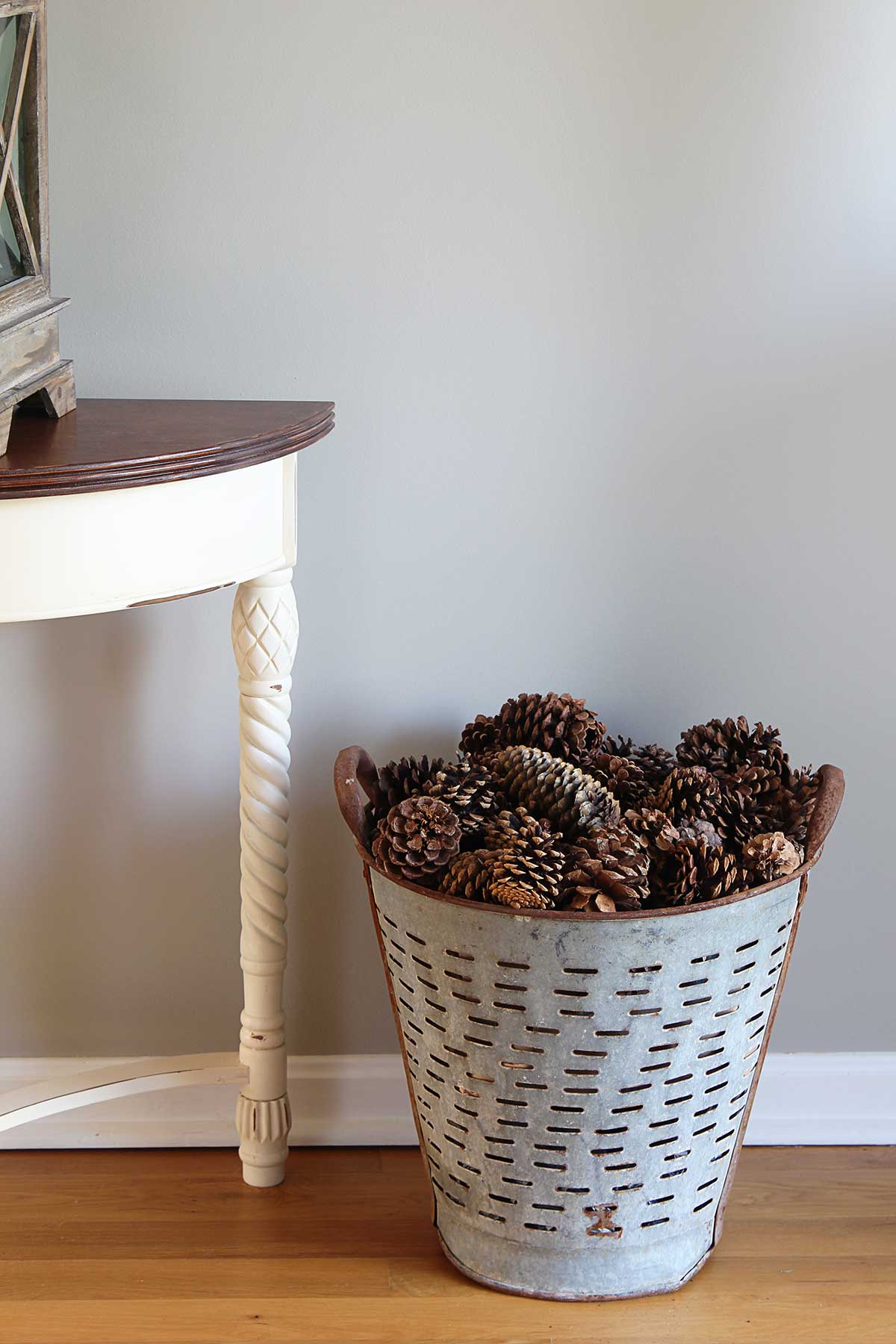 They're Easy
Let's face it, what's easier than taking a bowl and filling it with pinecones.
Done.
On to watching some Netflix.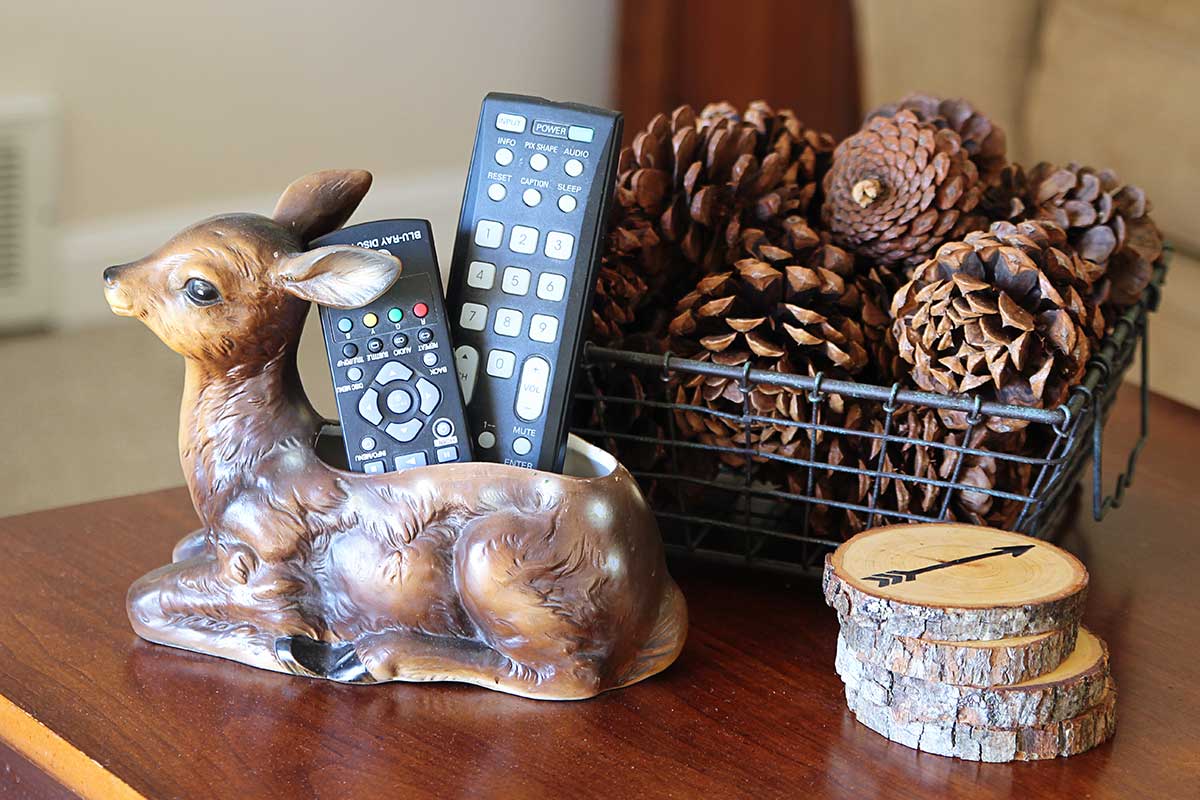 And throwing some clearance pine branches with attached pine cones into a galvanized bucket is a super quick and easy way to get the cozy winter feel without shouting "I forgot to take down my Christmas decor".
I may trade out the red thermoses for some blue ones when I get a second also because they are looking a little lumberjack-ish to me in this photo.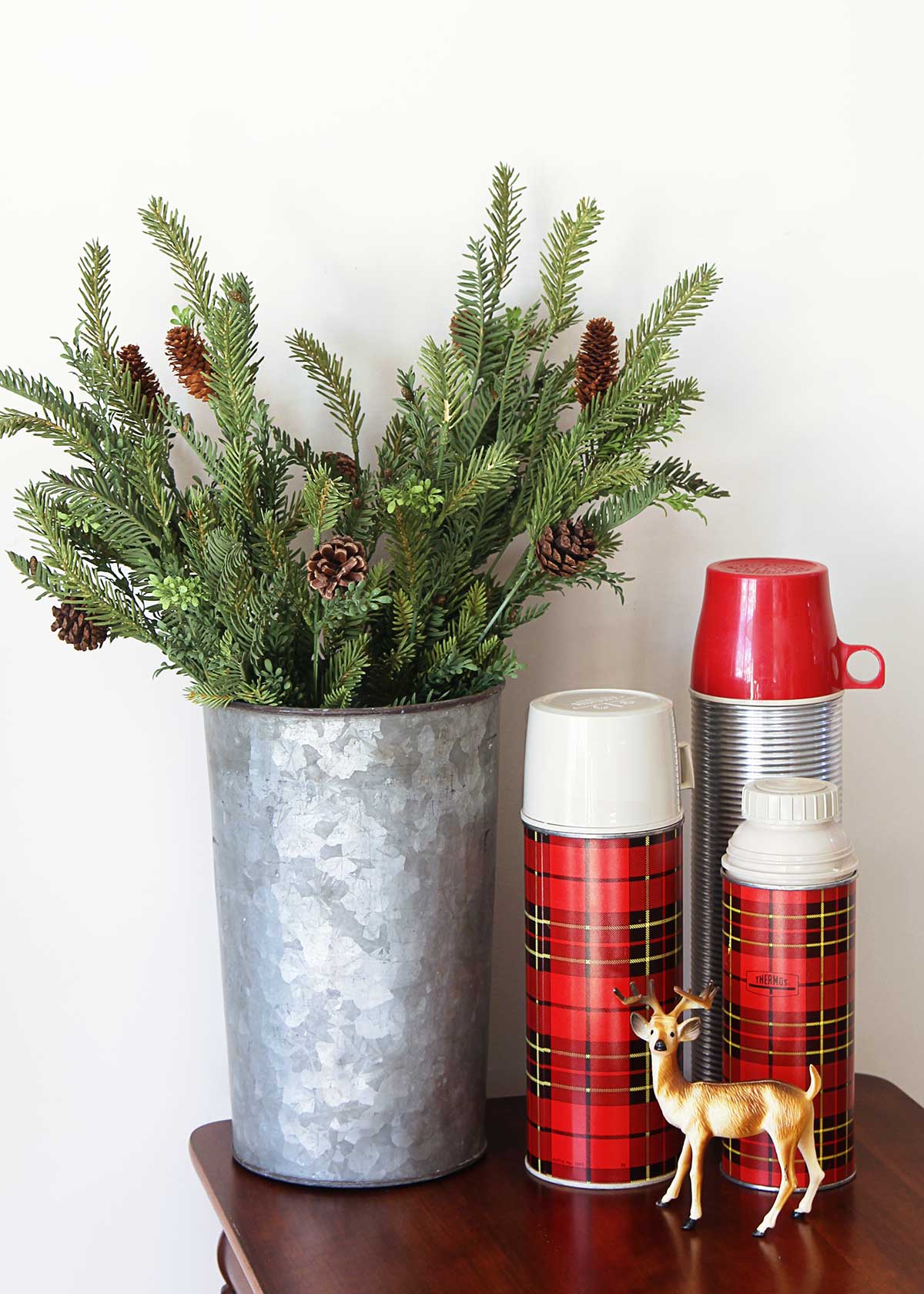 They Never Go Out Of Style
Well in summer maybe, but they're sort of the little black dress of winter home decor.
They were popular in 1920, they are popular in 2020 and they will be popular in 2120.
Although I possibly might not be around to see them in 100 years.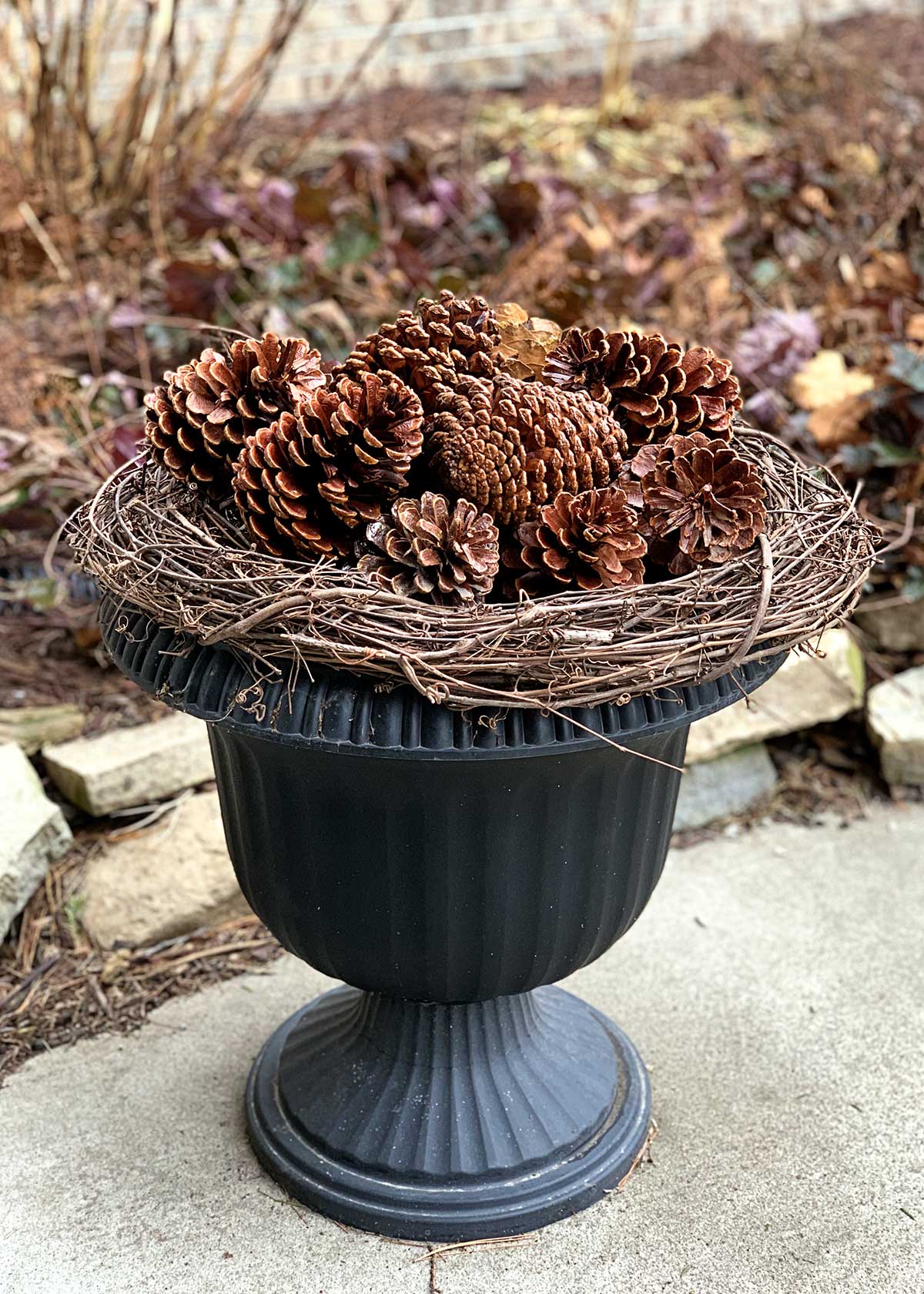 Pinecone Tip Of The Day
That olive bucket FULL to the brim with pinecones? Not so much. I stuffed grocery bags in the bottom and the pinecones are only about four inches deep.
You can stretch out your pinecones by not wasting them where they aren't seen.
Don't look too closely at my home decor, it may blow away in a good breeze.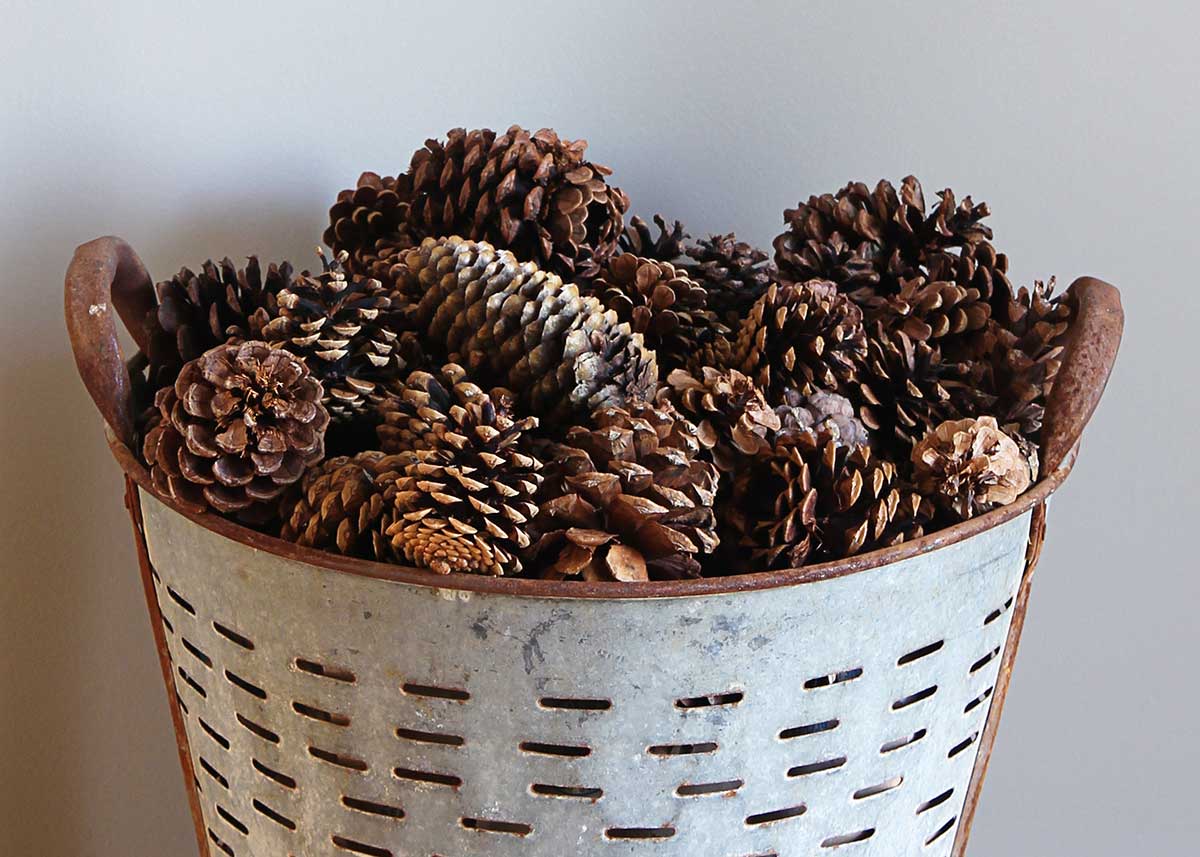 So let's recap, shall we:
Pinecones
Use them
They're cheap
They're easy
They never go out of style
Do you use pinecones this time of year? If so, what's your favorite way to use them?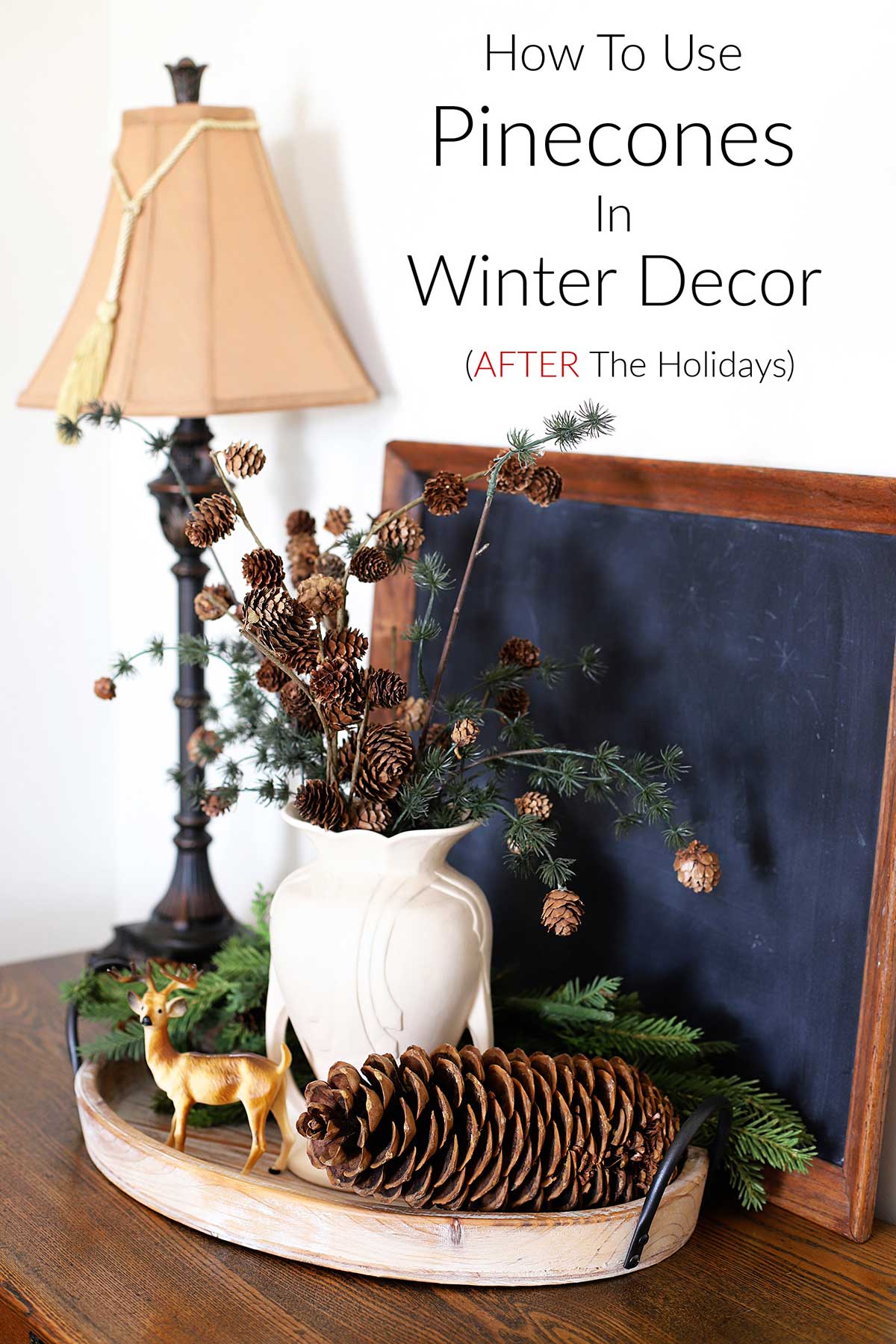 Additional posts you may like:
How To Make Winter Porch Pots
DIY Birdseed Suet Cakes
Homemade Stovetop Potpourri
Pine Cones From Around The Web:
How To Make Pine Cone Zinnias - Leo and Jane at Cottage At The Crossroads have a cute way to turn pine cones into colorful flowers
How To Bleach Pinecones - Stephanie at Garden Therapy has a tutorial for giving your pinecones a softer, more weathered look for home decor