This is the area right outside my patio door. I can see it from the living room and is an area that I change around quite often. Right now we're having a purple-flower-bunny-roller coaster theme.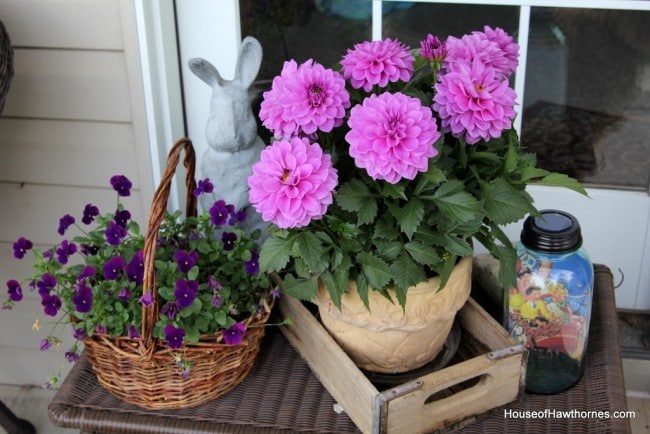 I am totally in love with my purple dahlia. This was a Mother's Day present to myself (I'm quite the gift giver when I'm the recipient).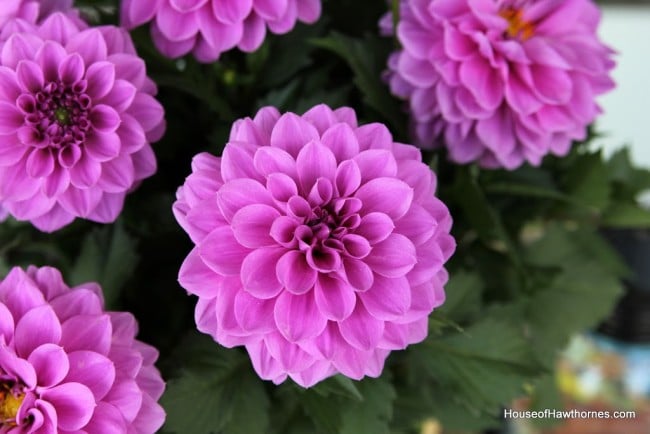 My solar jar light that my sister from Oregon sent me last year. She's also a good gift giver.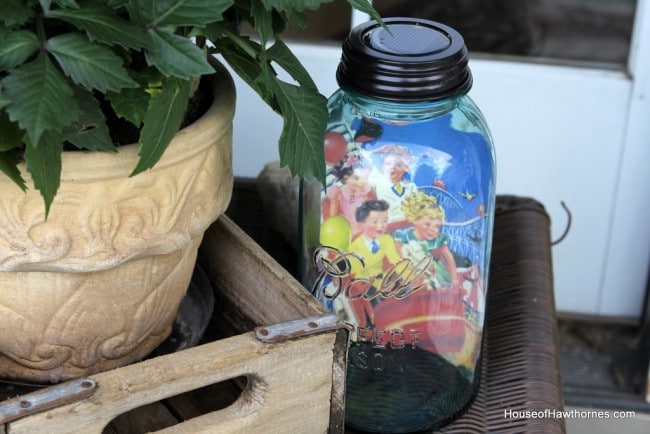 Here's where the roller coaster theme comes in. It is an image that I found on Google, printed onto card stock and slipped into my canning jar. It reminds me of the Dick and Jane books. See Jane scream. Scream, Jane, scream!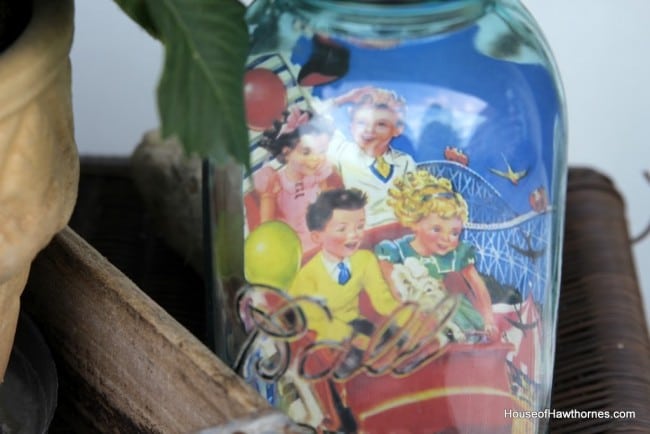 A wicker basket of violas. Or are these just mini pansies?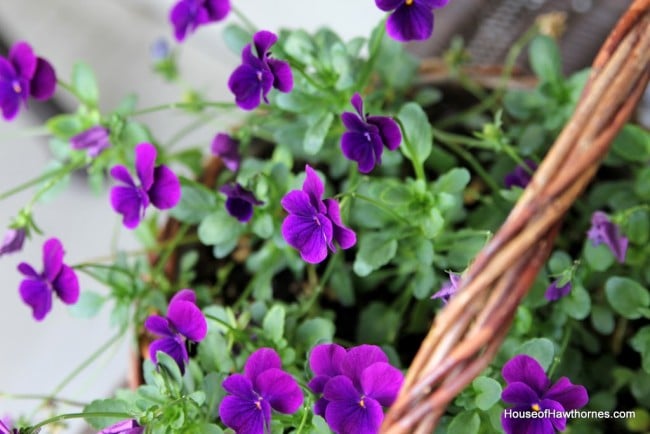 They didn't have a stick in them, but I have always called them violas.
I love the barn in the reflection of the glass in this photo. It's a pretty barn from afar, up close, not so much.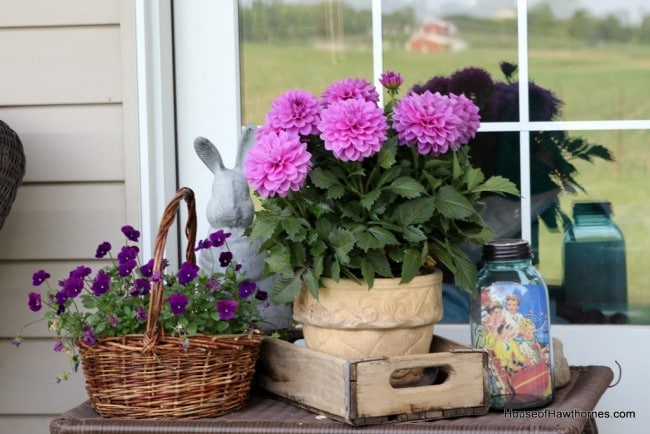 OK, run off to some blogs that have something exciting to talk about today. I'm a little light on words. Skedaddle!