I love this time of year.
Gingerbread cookies baking in the oven. A roaring fire in the fireplace. Snow gently covering the countryside.
Wrong season? Well, take a little sip of eggnog, because Christmas has arrived!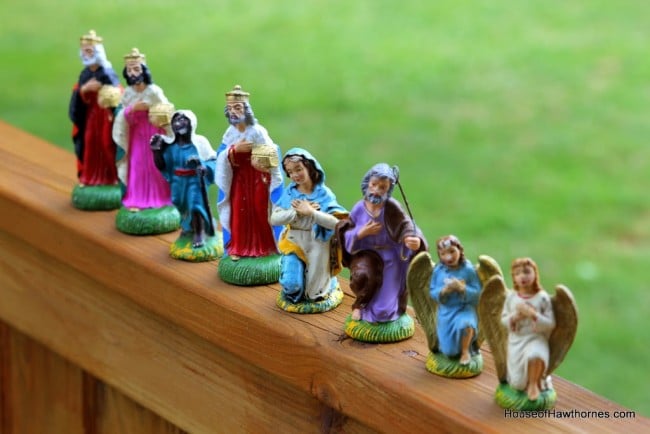 Last weekend, our town had their annual yard sale weekend and I seemed to have a Christmas theme going. I found an abundance of old nativity set pieces.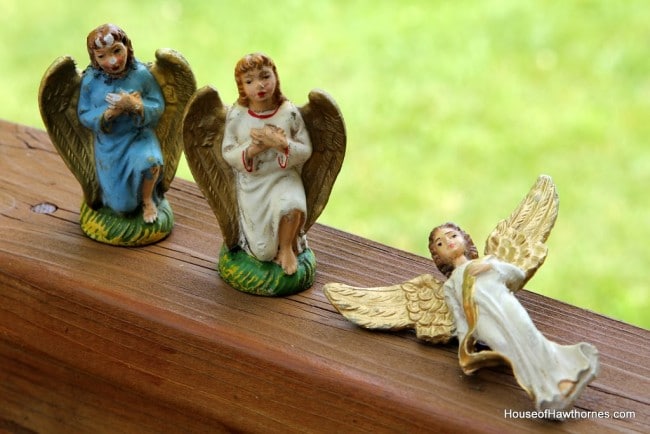 A lot of them have original store stickers of 29 cents on them (is there no cent sign on keyboards?) and some have stickers of 39 cents on them, so I think they are from two different sets. I mean, why would the Joseph cost less than the man bringing gold?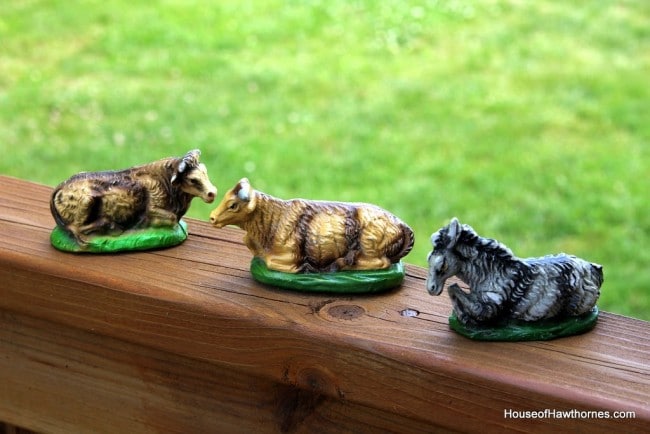 The only thing missing is Jesus.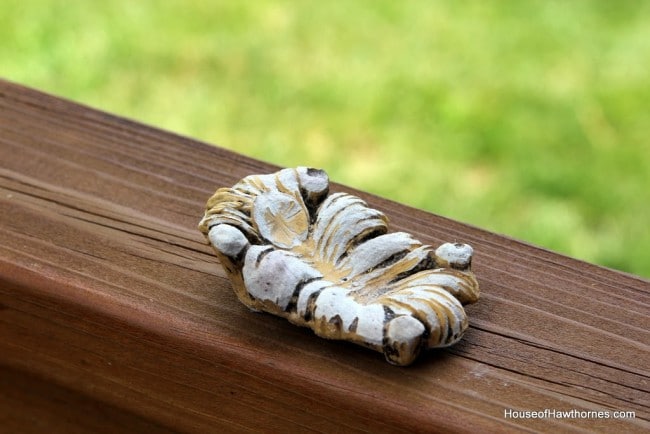 I'd make a joke about Jesus being missing in a lot of people's lives or something like that, but I don't do well with religious comedy. Better to stay away from that whole ball of wax.
These pieces are totally different and made from a more rubbery substance. I'm not picky about my nativity people, you can be rubber, you can be chalkware, you can be 12 inches tall or 4 inches tall. All are welcome in my home.
The shepherd has gone missing since I took this photo yesterday. I suspect Otis, the cat, just because he is known to have sticky fingers paws.
I also found a cute little blow mold snowman. He's not one of those huge obnoxious blow molds. I'd never buy one of those unless I found it for a really good price. Oh wait, I was looking at a set of those huge candles you put on your front porch a few weeks ago. Anyhow, he's about 18 inches tall and made by Empire Plastics in 1968 (the date is stamped on the back of most blow molds).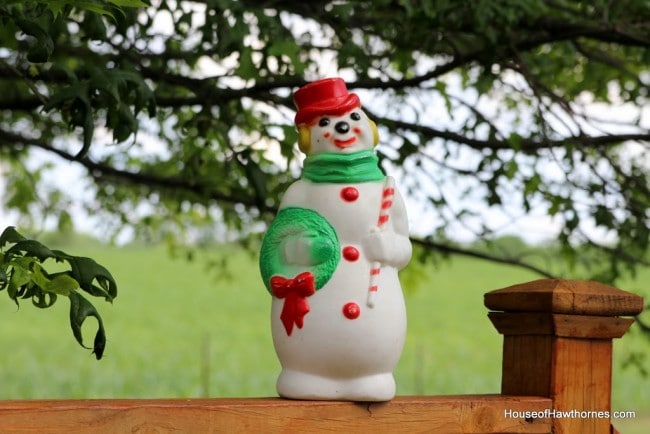 And then just to break up the Christmas theme, I bought these enamelware containers. I'm going to use the two smaller containers with lids for storage in my office, but the guy gave me all of them for one price, so who knows what I will do with the others.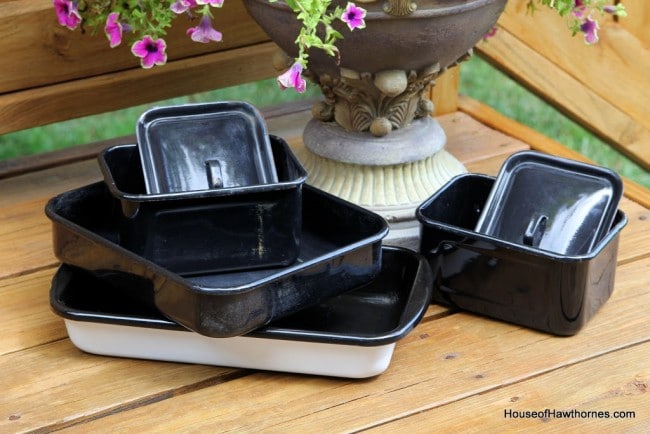 Hope you had a productive weekend. I'm off to paint my back door. The dogs like to "knock on it" with their nails when they want in, so it's in dire need of some attention.