As part of my birthday present, my sister in Oregon sent me a really cool light for the top of one of my mason jars.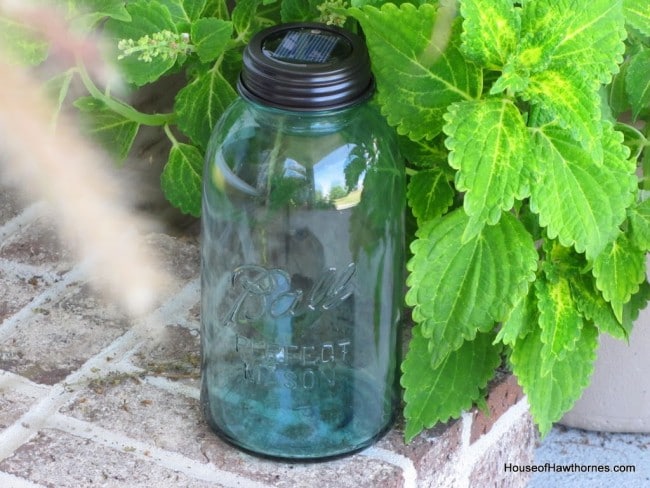 The solar light just screws onto the top of any standard mason jar.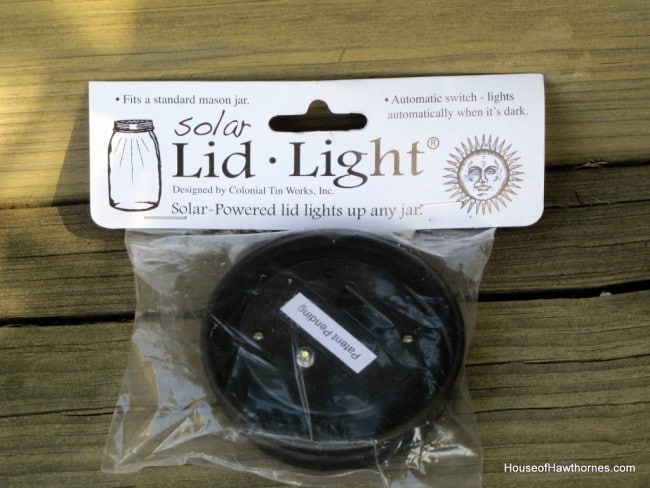 It's made by Colonial Tin Works, but when I Googled them for you I found that they are a Wholesale company only. People are selling them on ebay though. If you search under Solar Lid Light you should find quite a few of them.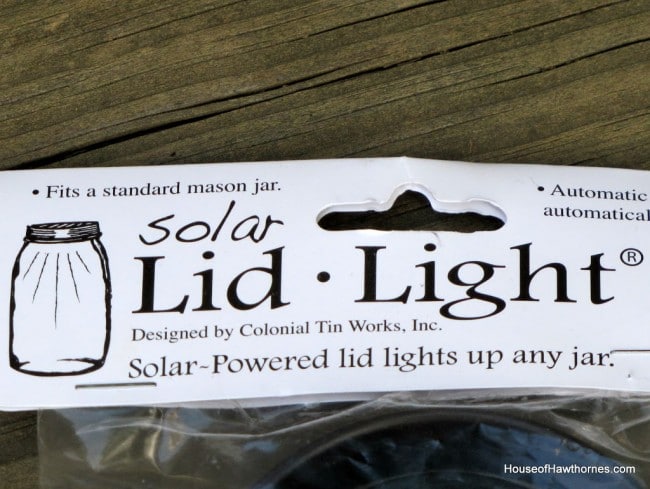 Last year I saw a ton of these types of things being made by DIYers in blogland. I made a few of these myself using the standard metal canning ring with a outdoor solar light glued to the inside of it.
It worked great for the one on my porch,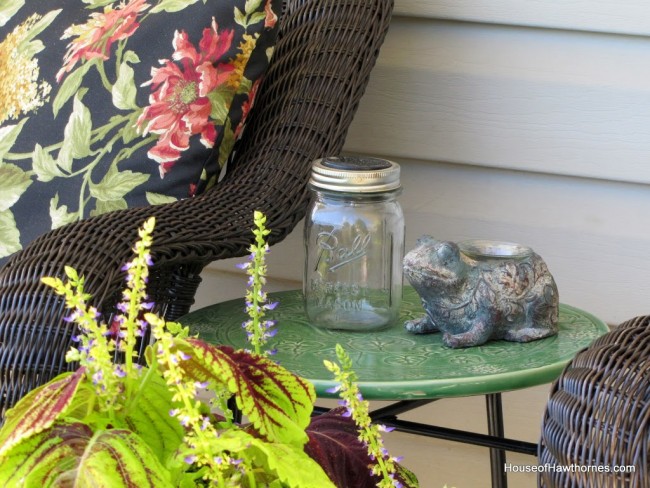 but the one that I made and put out in the open didn't fair as well.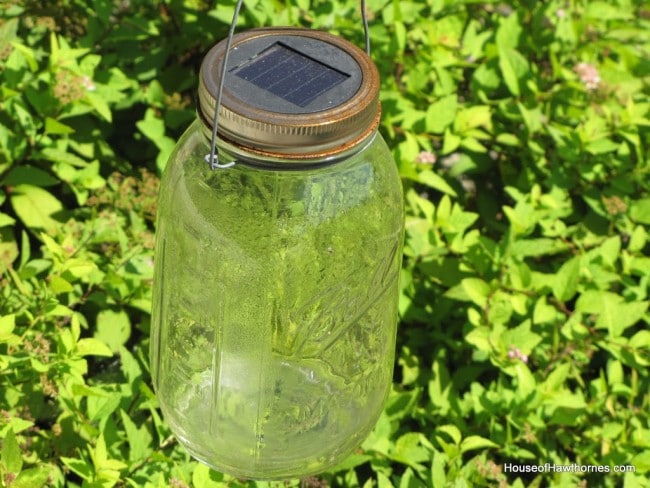 It was impossible to seal it 100%, so we got some condensation into the inside of the jar.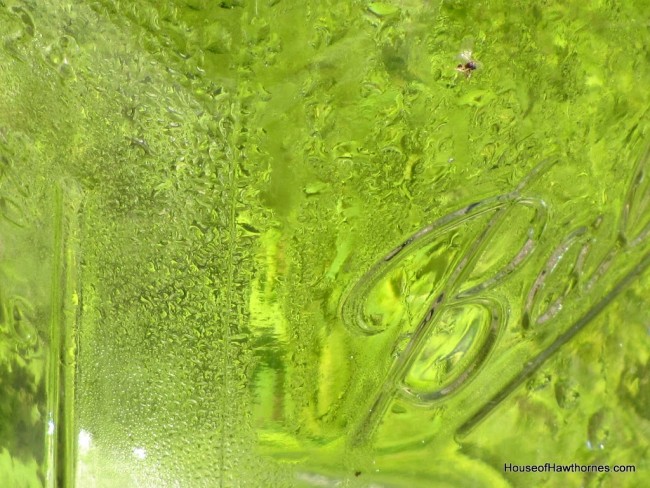 And the ring around the top is starting to get rusty. You know I like my rust, but I guess this rust wasn't old enough for me.
So even though it was a fun do it yourself project, it didn't really stand the test of time.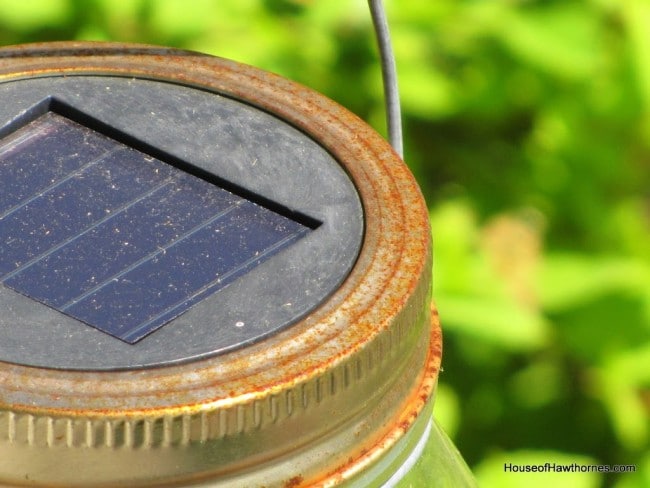 But these store bought ones seal better (they look like it may be all one piece).
Here is the jar with a photo slid into the jar, which is another thing you can do with the lid lights.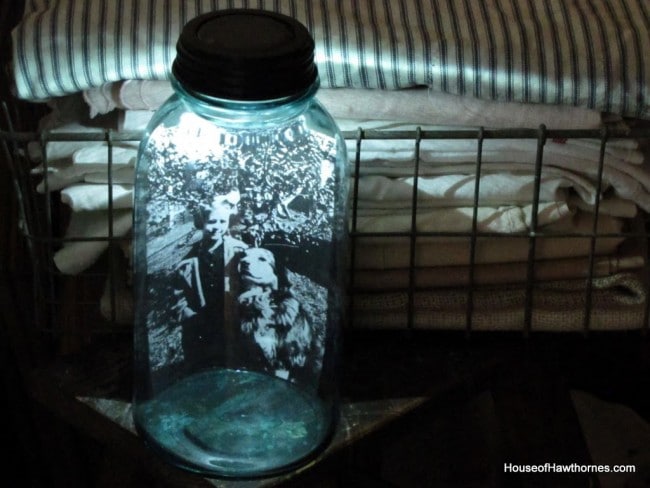 BTW, this is not a advertisement for this company, just thought it was cool that what was a blogging DIY craft last year is a mass produced item this year.
On another note, I would love to thank one of my biggest followers. Dee in Oregon has been following me daily for quite some time. She works with my BIL and has been reading my blog since pretty much Day 1. Thank you Dee!
And thank you to all my readers! Without you, I would just be sitting here typing to myself. And driving my husband crazy with tales of all my thrift store finds.