I have a love affair with those little heart shaped paper doilies you can find at the dollar stores. They're so inexpensive and just shout ROMANTIC DECOR to me.
So this year I decide to make a romantic handmade Valentine's Day garland with them.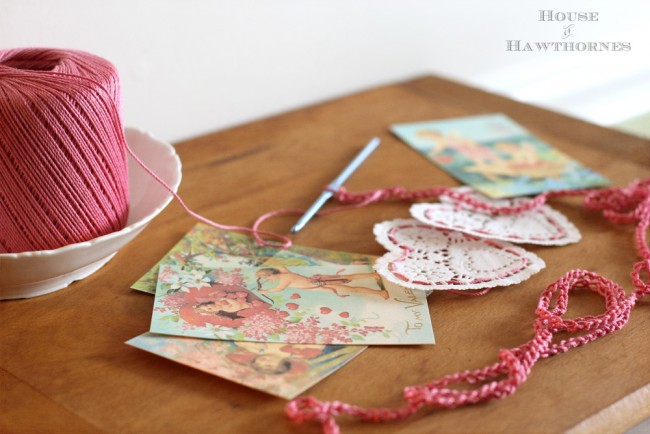 And the emphasis on this project has to be how EASY it is!
I tend to gravitate toward crafts that can be made in an hour or two. Much longer than that and it will sit unfinished until I finally throw it away two years later.
Really. I'm just about to give up on a sheet music wreath that I started prior to Christmas in 2011.
Supplies:
Vintage Valentine Images
Crochet Thread
Crochet Hook
Sewing Needle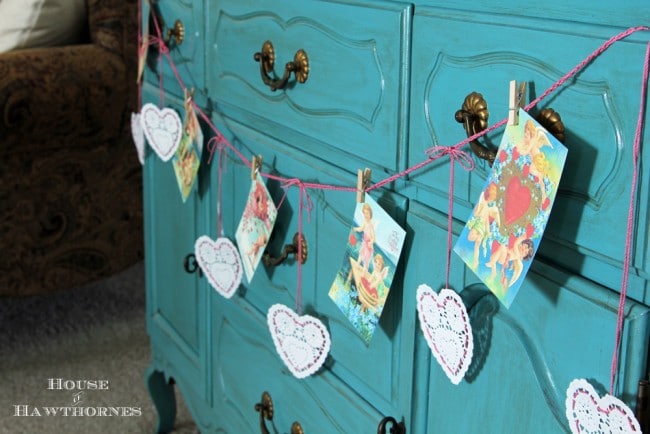 Instructions:
I printed out some vintage Valentine images that I found on The Graphic Fairy's site. She's got tons of vintage Valentine images to choose from. Love that girl!
And I used mini clothespins that I bought at Walmart to attach them to my hand crocheted string. You can just use a plain piece of string, but I wanted it a little thicker, so hence the crocheted chain.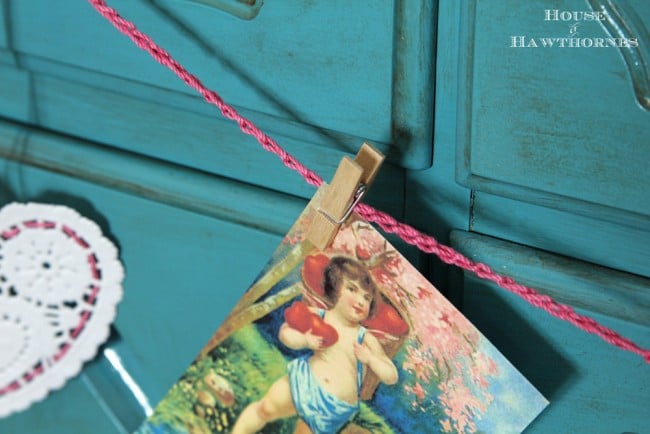 Embroidered paper heart doilies were hung between the vintage images. I bought the plain paper hearts from the local dollar store and "embroidered" around them with crochet thread. They have the paper heart doilies all over the place this time of year for right around $1 a pack.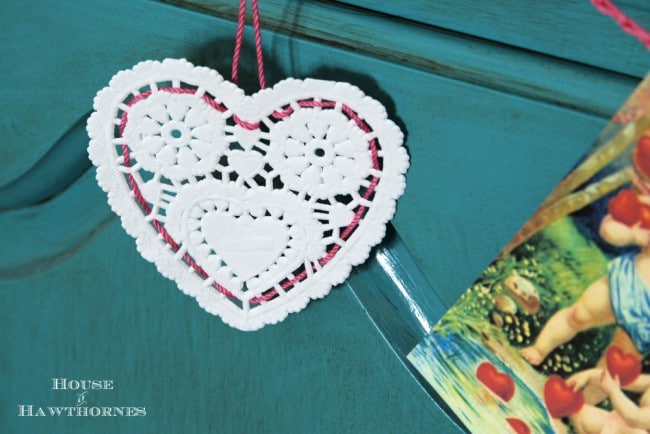 I displayed it on my turquoise dresser.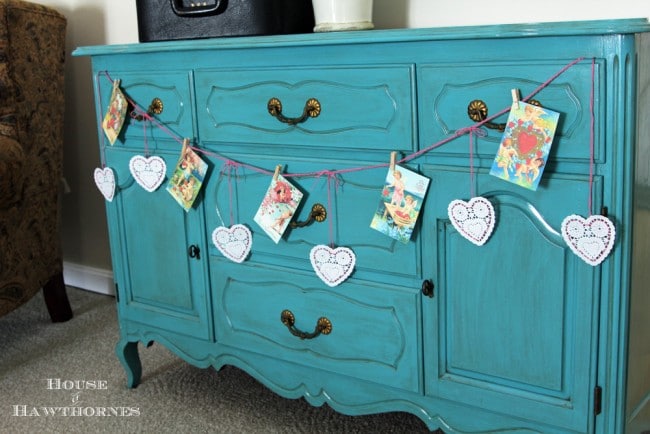 Voila. Done in record speed and cute to boot.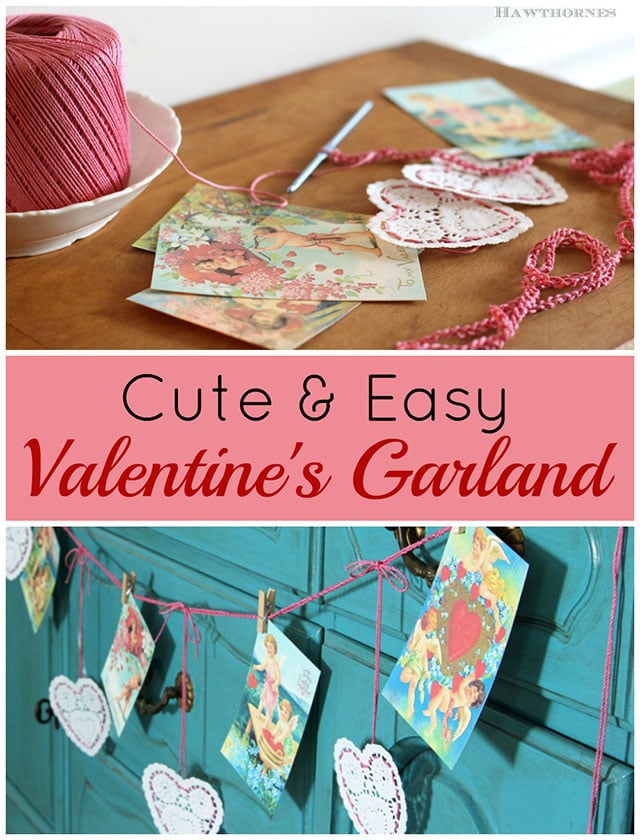 Looking for other Valentine's Day ideas? Other posts you may enjoy:
DIY Valentine Crafts You Can't Miss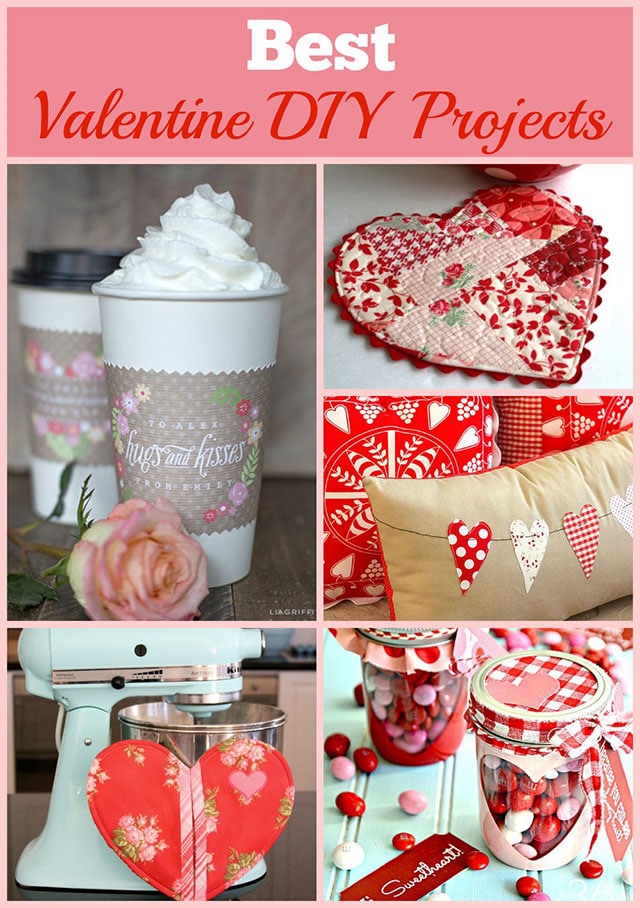 Valentine's Day Chalkboard Vignette
Quick And Easy Valentines Day Banner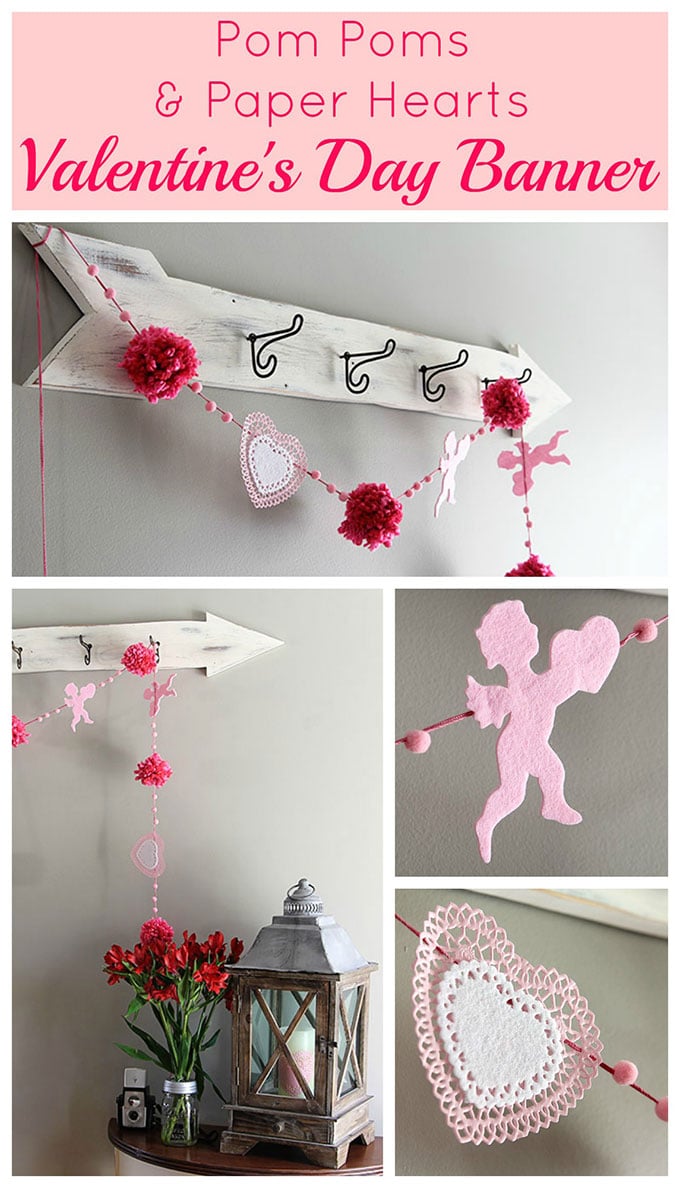 Valentines Day Hot Chocolate Bar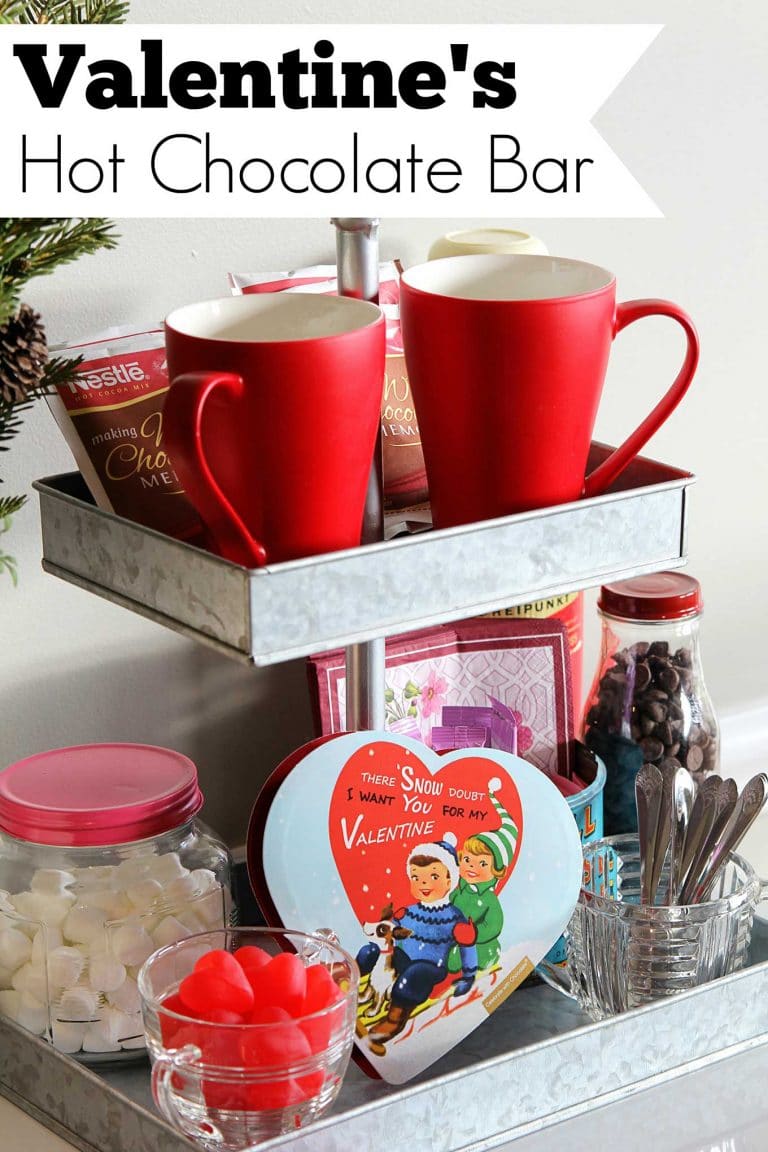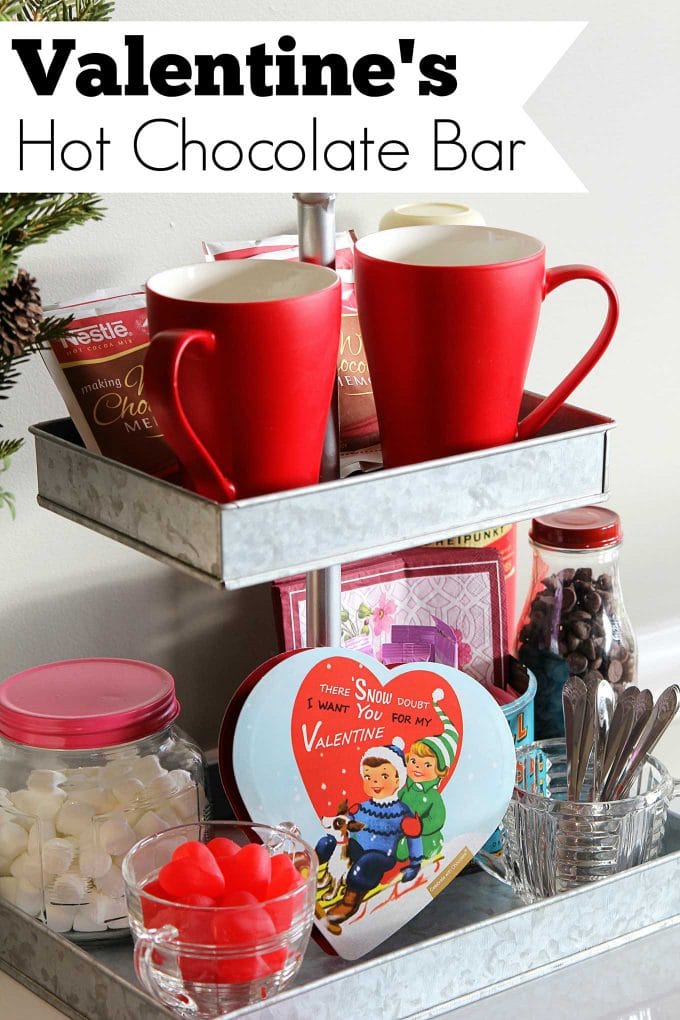 (This post contains some affiliate links for your convenience. You can read my full disclosure policy here.)