I like my winter porch decor to be easily transitioned from Christmas into generic winter with as little effort as possible.
I have enough decor inside the house that needs to be taken down after Christmas, I don't need to be freezing my bum off outside in the dreaded cold of January doing it too.
So grab a cup of steamy hot chocolate,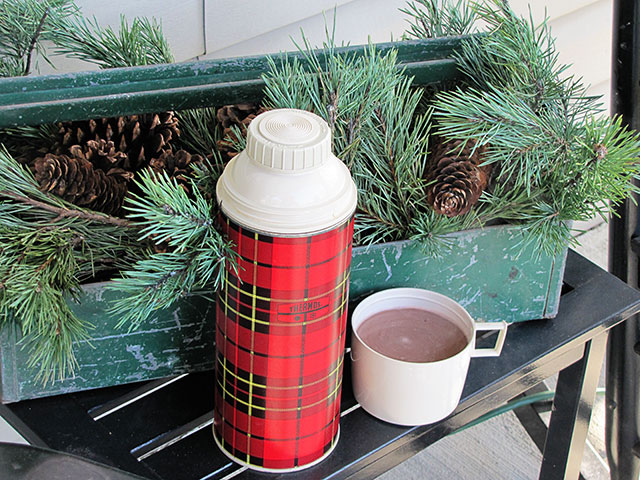 sit with me on the front porch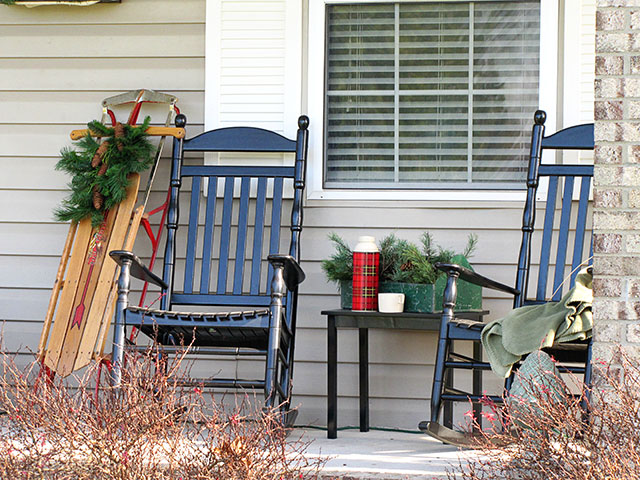 and we'll take a little tour of my Christmas/winter porch decor.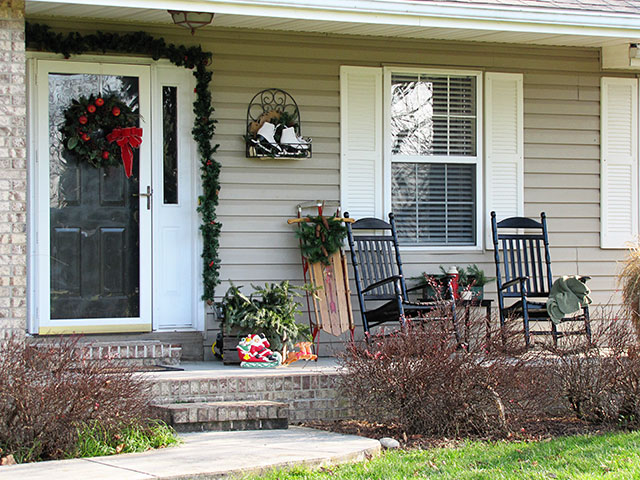 Oh, deer. The deer are staring at us.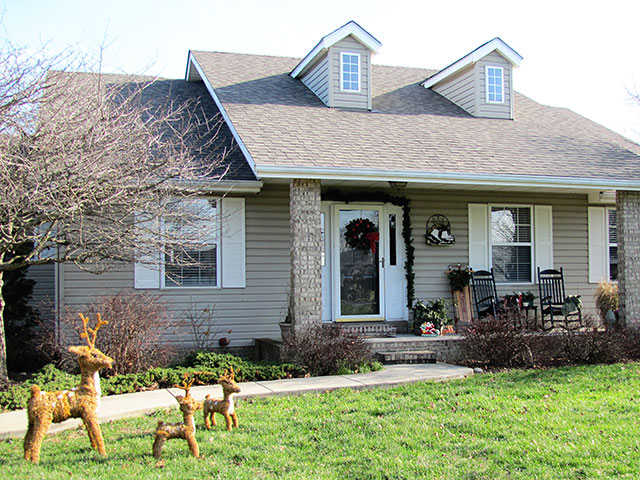 (My deer friends go back in the garage after Christmas).
Or maybe they are staring at my apple wreath that I have had for far too many years.
Every year I think I will change it up a little, but every year I end up just fluffing the bow and throwing it on the front door.
(The wreath stays on the door all winter, I just remove the red ribbon after Christmas).
We're greeted by my miniature blow mold Santa and sleigh that I bought at an antique mall years ago.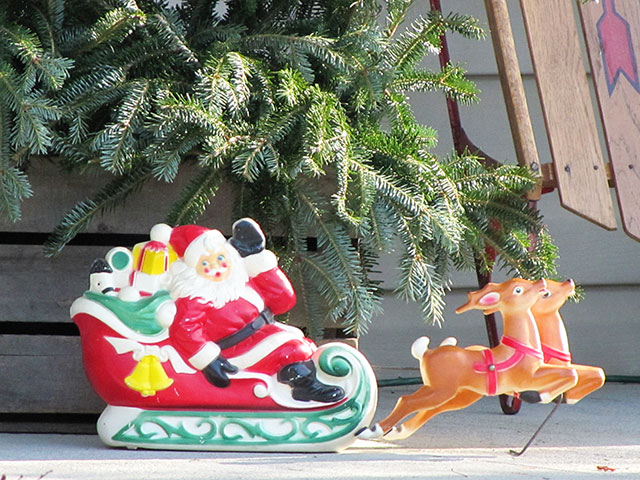 "I left a little something extra in your stocking this year, since you've been so good!"
(Santa is out of here right after Christmas, because we all know Santa takes a vacation in Hawaii as soon as the presents are delivered).
You might have noticed my wooden crate full of greenery. I talked about how I got it for FREE at Home Depot a few weeks ago!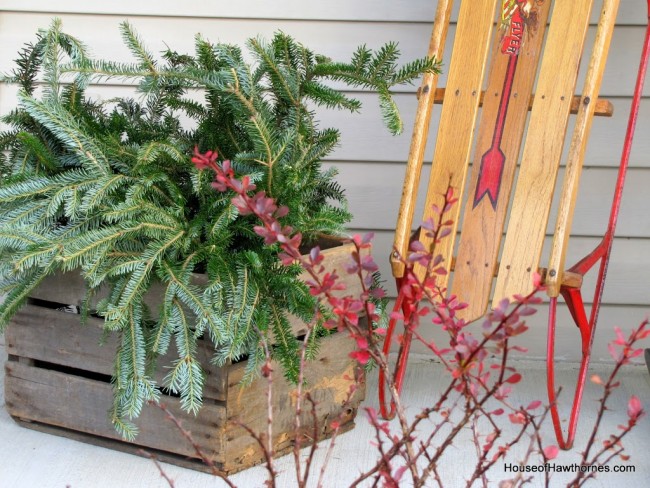 (The crate and greenery will stay there until spring).
I've got an extra pair of skates for you if you'd like to going ice skating on the pond.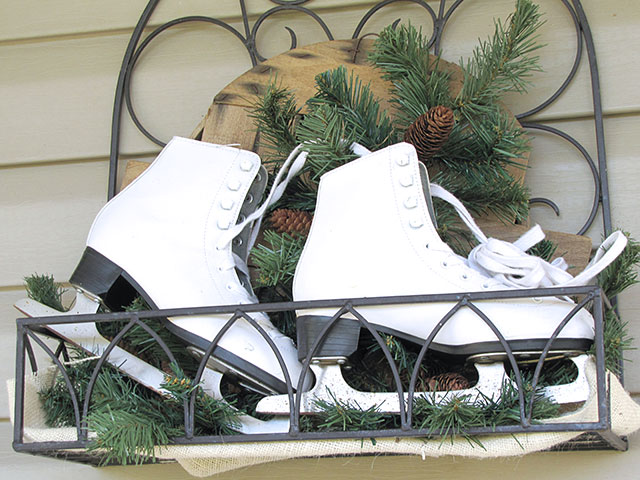 The pond is about 5 foot round, so no triple Salchows here.
(Skates just say "Hi, it's winter" to me, so they stay out until I'm ready to put the spring porch decor up).
Or if we get hit with a good blizzard, we can go sledding.
BTW, this is my Flexible Flyer sled from my childhood.
Many a finger were smashed under those red metal runners. Maybe they make the runners red for a reason? To hide blood?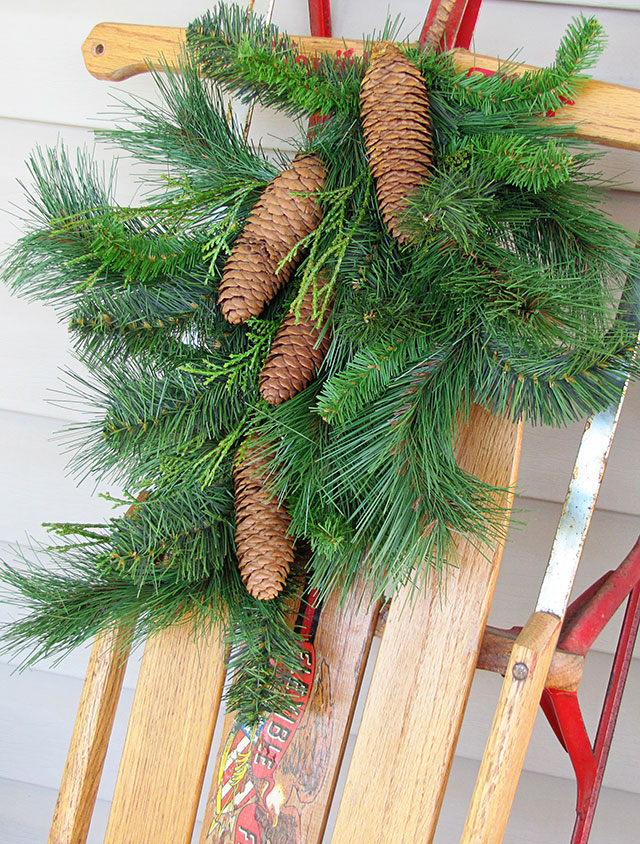 (After Christmas I take the greenery off the sled and it's still appropriate for the winter porch).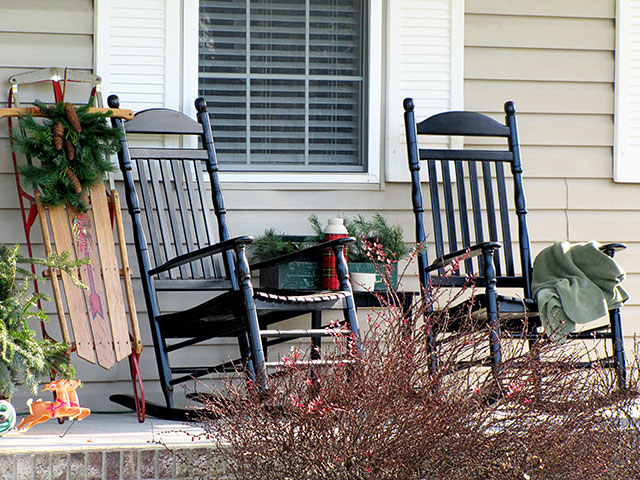 Thanks for visiting me. Let's finish our hot chocolate and get the heck back in the nice warm house!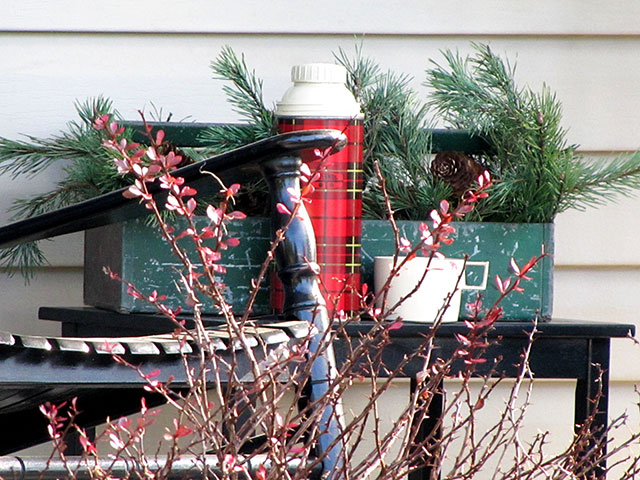 If you come back in a few weeks, we can spend a whole ten minutes undoing Christmas on the porch 🙂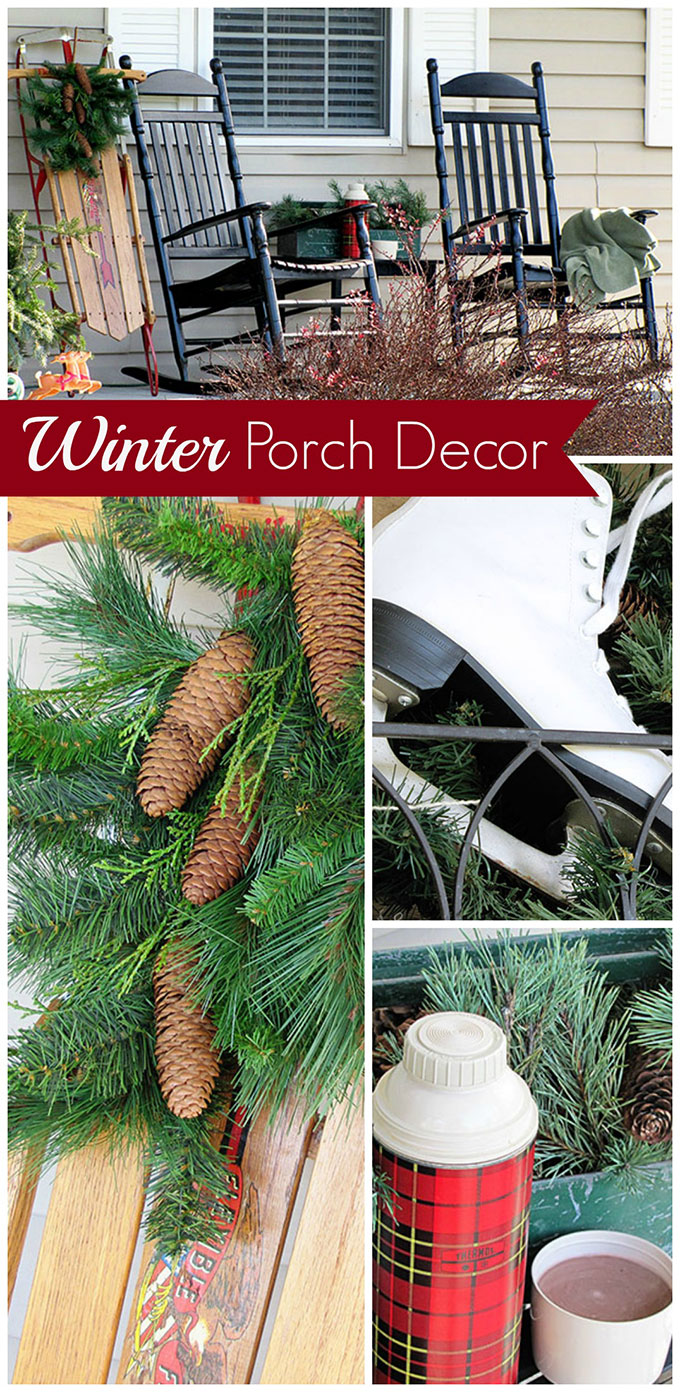 Other Posts You May Enjoy:
Upcycling Plates Into A Snowman
Vintage Lodge Inspired Christmas Porch Decorations