I put my son on the bus this morning. First day of school!!!
We've had a wonderful summer, but it's time to get back to school.
And back to work. Well, blogging I guess. Not sure if you can call something that you love work.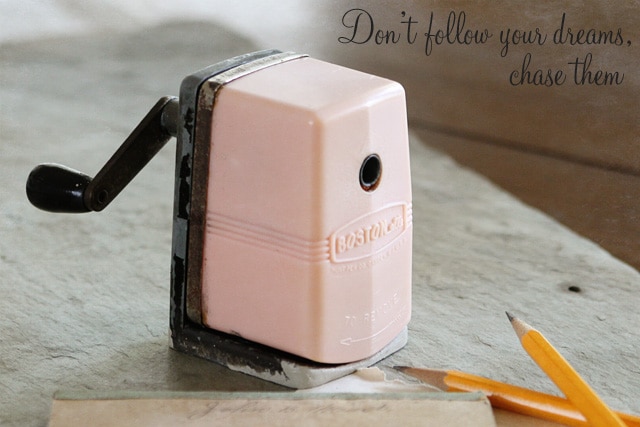 I found this pencil sharpener at an estate sale this summer.
It was attached to the wall in the basement and wasn't actually for sale. But once I laid eyes on it, I wanted it!
So I ran to find the estate sale worker and asked him if I could, pretty please, buy it. The answer was yes, but only if I could get it off the wall myself. Off I went to the garage and rummaged through the toolboxes that were for sale and found an appropriate sized screwdriver and went to work.
Who knew they made pink pencil sharpeners!