This was THE weekend. The Country Living Fair was in town.
My son had been home sick from school on Thursday, so it was pretty questionable if I was going to be able to make it on Friday. But the clouds parted and my son was in good shape on Friday morning, so I packed him off to school and headed over to the fair with my fingers crossed.
Yes, I was shopping the Country Living Fair!!! Woot woot!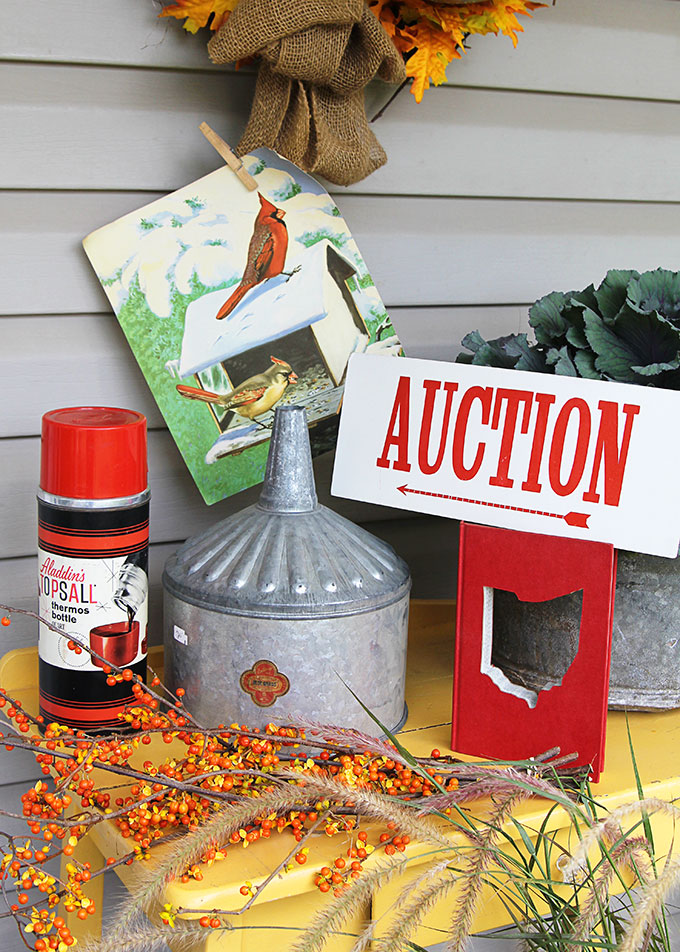 Can I give you one hint if you are planning to go to the fair next year or even the one coming up in October in Atlanta?
Get the early bird tickets. Five little words that will rock your world.
It was just amazing to casually shop the fair prior to it being open for the rest of the crowd.
You could easily walk through the vendors booths without a lot of pushing and shoving and jabbing people in the back. And hardly any wrestling people to the ground to steal the goods from their cold dead hands.
OK, that may be exaggerated, but it does get quite busy once the gates open to the hoards.
And if you have the early bird tickets that let you in 2 HOURS before the regular opening time, you can shop all the places close to the gate prior to opening and be headed back to the back of the show when they open up for real. You're always one step ahead of the throng of people.
What'd I find?
Lots of cool stuff. Unfortunately funds were limited, so I tried to pick and choose carefully what I actually bought. But I will say that looking around and checking out the vendor displays is half the fun of the show for me!
I found a very cool book with the state of Ohio cut out of it. I've seen old books made into letters before, but never states.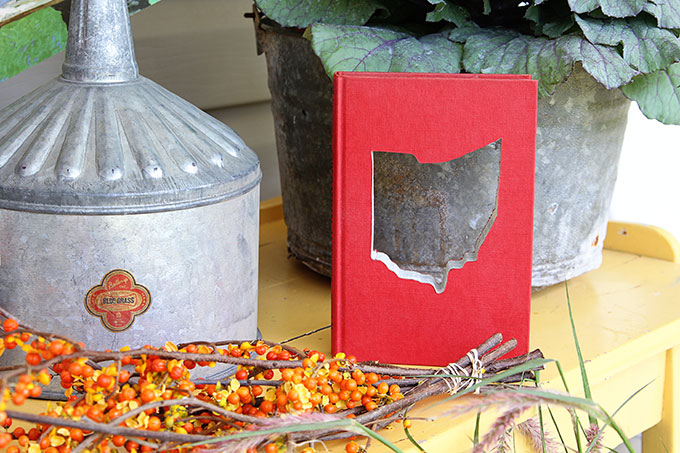 How do they do that!
I found it at a cutie patootie booth called Salmon Alley. I bought a stuffed owl from her last year, so I made sure I stopped to check out what she had this year.
I bought a big funnel that I think is for filling tractors with oil??? I have been looking high and low for one of these and Cari Cucksey from HGTV's Cash And Cari had one in their Re-Purpose booth.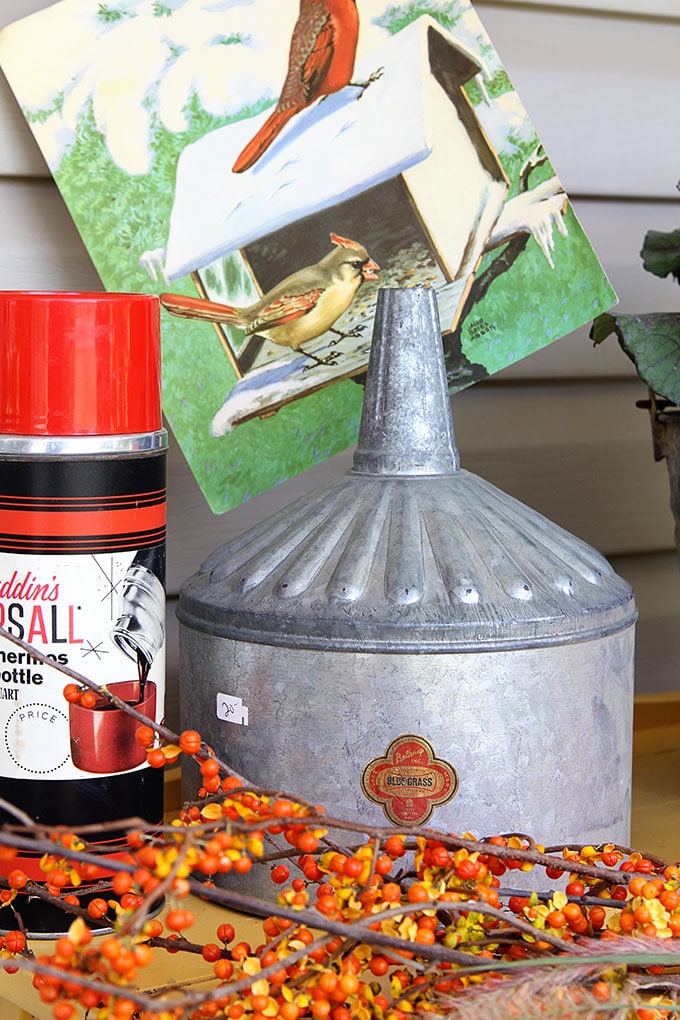 Why do I want a big old funnel, you ask?
I have plans for it. Big plans, but you'll have to wait a week or so to see what becomes of it.
Well, how did that get there?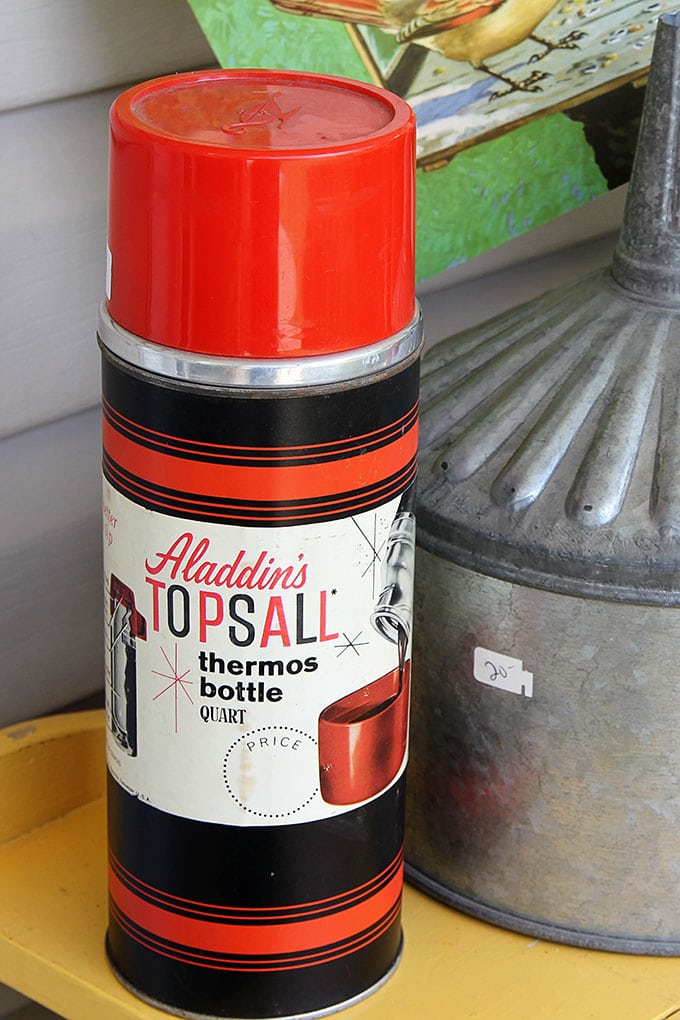 Of course, I was going to find at least one thermos at the fair.
You'll notice it is black and orange, so with Halloween coming up it was a no-brainer.
Except for the part of my brain that was freaking out about the price (I normally find mine at thrift stores and yard sales for $1 or less). This was not $1 or less! But it was orange and black!!!
And it has an original label on it!!! I've never seen a thermos with a label on it before.
I thought the Auction sign was fitting.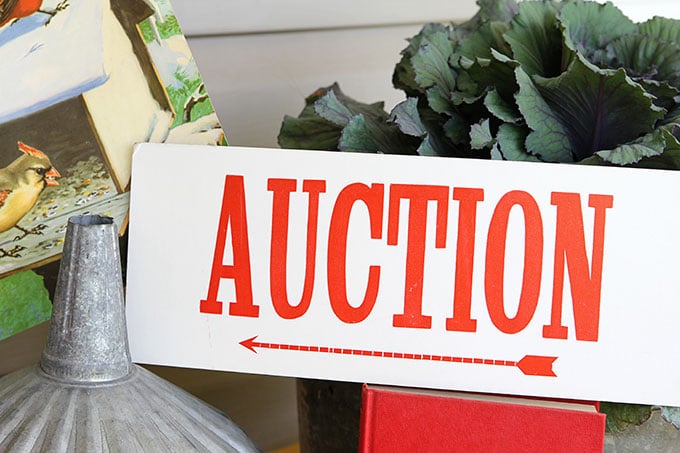 When I die, my husband will just have to pull this off my kitchen wall and he'll be all set to start selling my stuff.
I fell in love with this cardinal print.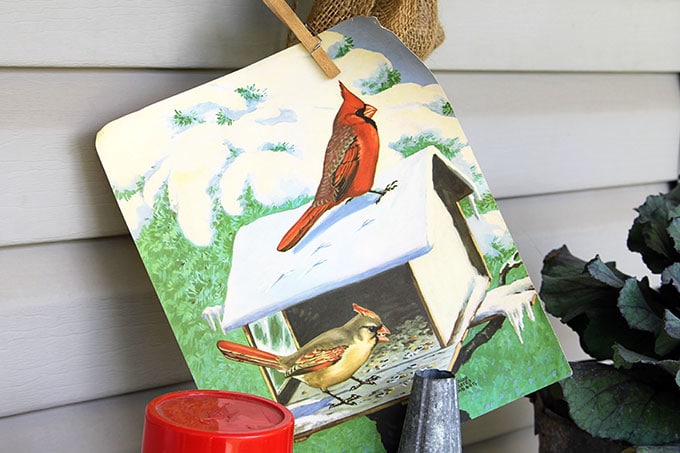 I sort of have a thing with cardinals. Not like in a weird bird/person creepy kind of way, but in a cute lovely sort of way. They tend to stop by my house and say Hi, just about the time when I really need a smile.
Oh, and I bought the bittersweet there. I just didn't take a photo of it all by itself. Is it bittersweet that the bittersweet doesn't get its own photo?
And that's all I bought! Not a huge haul, but I'm happy with my findings and it's about as much as I could spend without feeling like I was blowing my budget.
Have you been to a Country Living Fair?
Have you ever tried the early bird tip?