This weekend was our little town's community garage sale weekend. What I like about these types of community sales is that they seem to entice a lot of the elderly homeowners in town to participate in the sale. And elderly people just want to get stuff out of their house, so there is the possibility of some great vintage finds and at great prices.
So on Friday I spent a lot of time stopping by garage sales to find that diamond in the rough.
Meet my diamonds.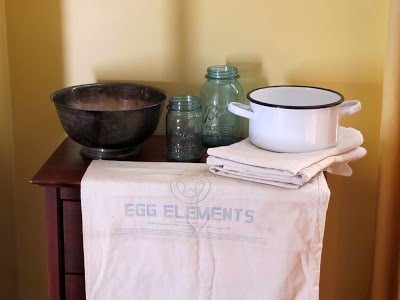 I found this silver bowl which is about 5" tall and 10" wide. I'm always a sucker for silver pieces so I bought it on the spot since it was only $1.00.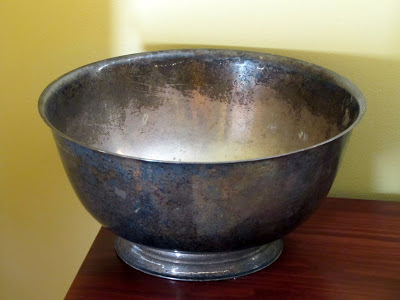 When I was taking pictures of it I realized that it was engraved - it says "20 Years Service Farm Bureau - 1963". Now I have yet to figure out when there is a date in the engraving if that means that is the year it is being presented (like he worked there from 1943-1963) or the year he started working there (like he worked from 1963-1983 and thus it is being presented in 1983).
And you would think the Farm Bureau would give the employees an engraved shovel or engraved tractor or something, because I can't see a farmer being thrilled with a silver bowl. "Gee thanks, I'll put my pipe tobacco in it".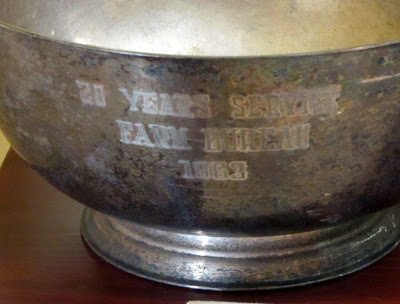 I also bought 2 of these blue Ball jars. The woman actually had about ten of them, but I am practicing trying to leave treasures for other people to find since I don't really need 10 Ball jars. They were 50 cents a piece.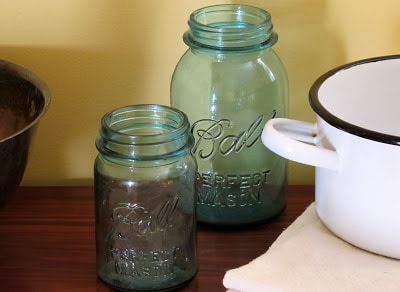 I also bought this enamelware pot for 25 cents. No idea why other than I have a few enamelware pieces and it was dirt cheap.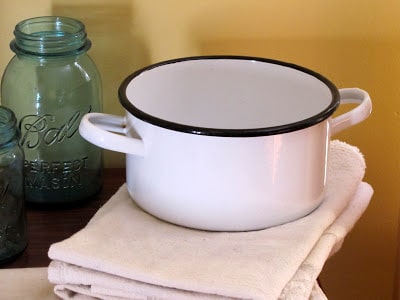 I purchased 4 feed sacks, but just took photos of two of them. I am planning on making some pillows out of them. From what I can figure out, egg elements may be some sort of feed for egg laying chickens. 25 cents each!!!!!!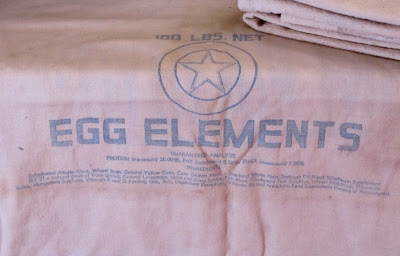 Wheat maybe? Flour?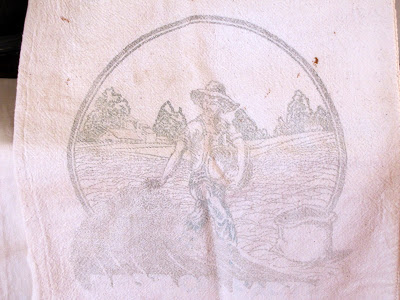 And this is what I was so excited about. I bought this from a little old lady who lives in the cutest little cottage-ish house down the road from me. She was so sweet and so excited that I was so excited about the lamp.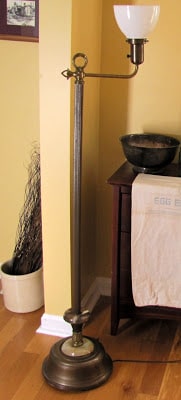 I don't think this is original to the lamp since it is bright white and you would think it would match the marble on the base more, so I may look at the local antique store to find a replacement glass shade.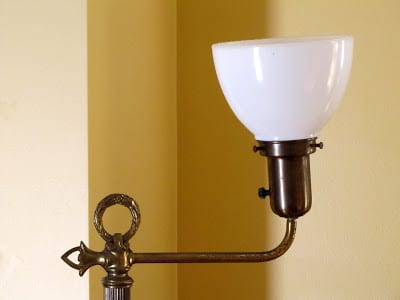 And this is the weird part. The bottom lights up also (I know the bottom looks like the sun is shining on it, but that is the light). $10.00.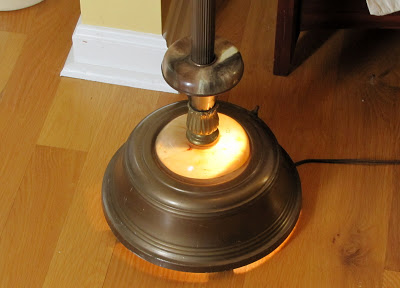 So not a bad day.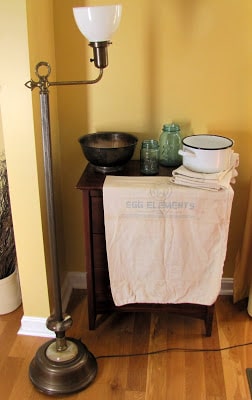 On Saturday we had our own garage sale which is a whole other story. I have to decompress before I can retell that story.