I have really scaled back in what I am doing inside and out for fall decor this year. Last year, I was all excited to do a lot of decorating for the seasons and sort of went all out. This year it's much more laid back.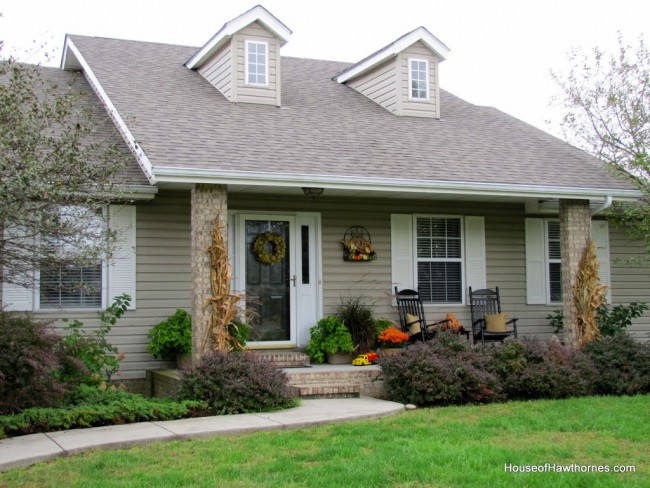 I sort of go in spurts like that.
And honestly, anything that I put out for fall will have to be put away again and that in itself is a drawback to me.

So I just added a few key fall items to my summer porch and called it a day.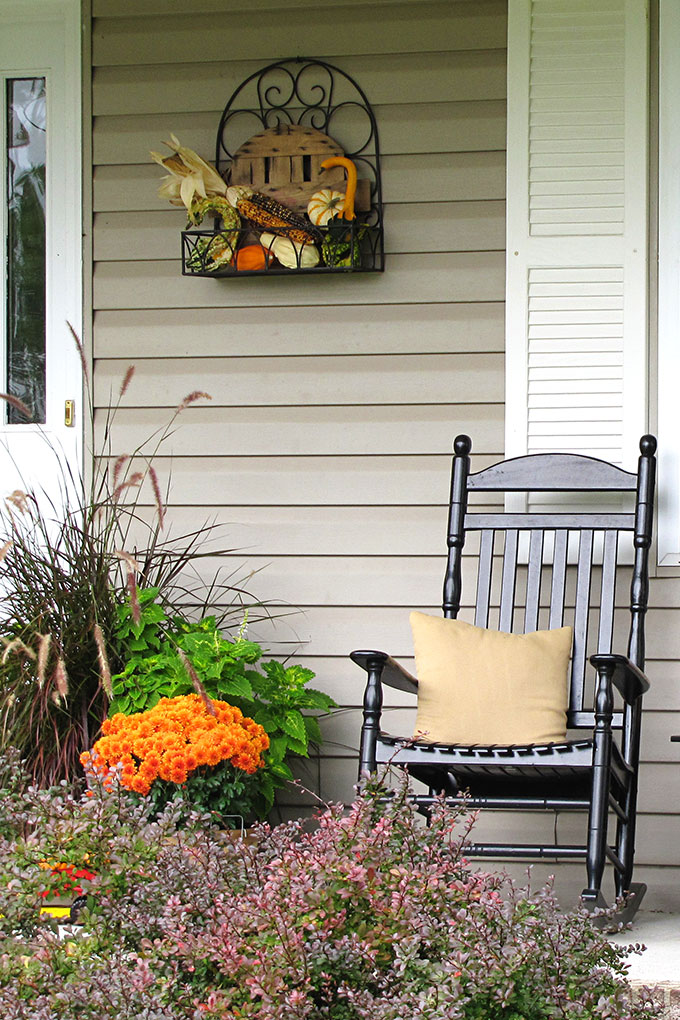 The planters on either side of the door are what I had planted in May. They each have two Electric Lime Coleus with one Purple Fountain Grass plant in the middle.
Sort of like a grass sandwich. But you don't have to eat it.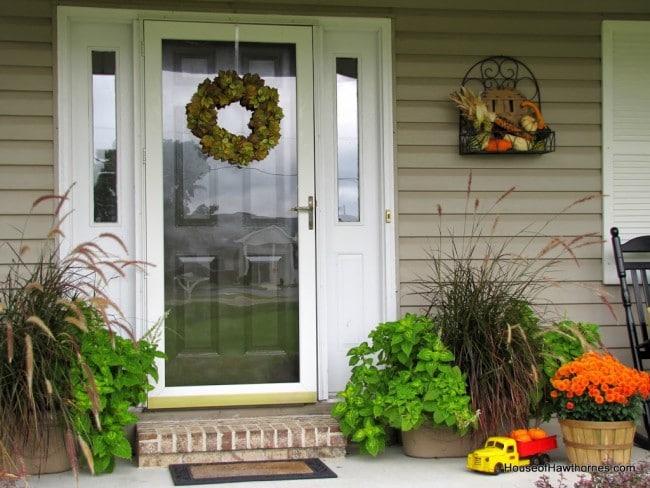 Gourds that I picked up at the farm market are sitting in my planter box along with a lid to an apple basket.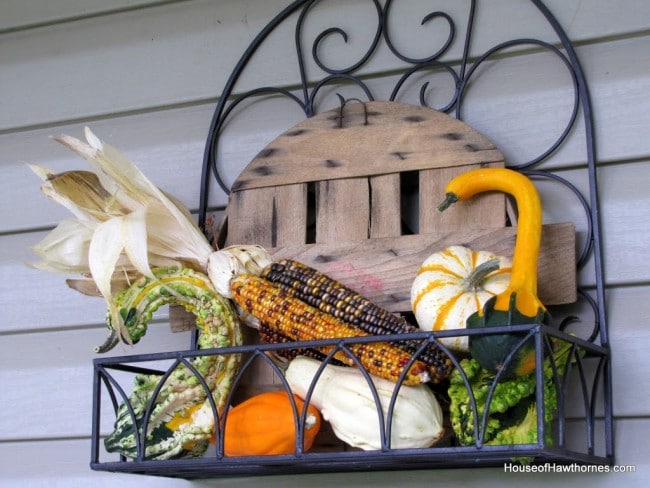 Normally, I am not a fan of warty things, but I just love these bumpy gourds.
The rocking chairs and pillows have stayed the same.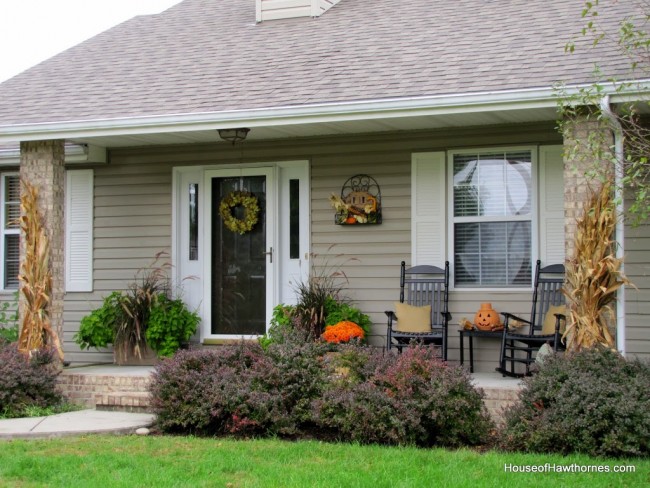 I have added the clay pumpkin. Because, of course, I didn't have that out all summer. That would just be silly.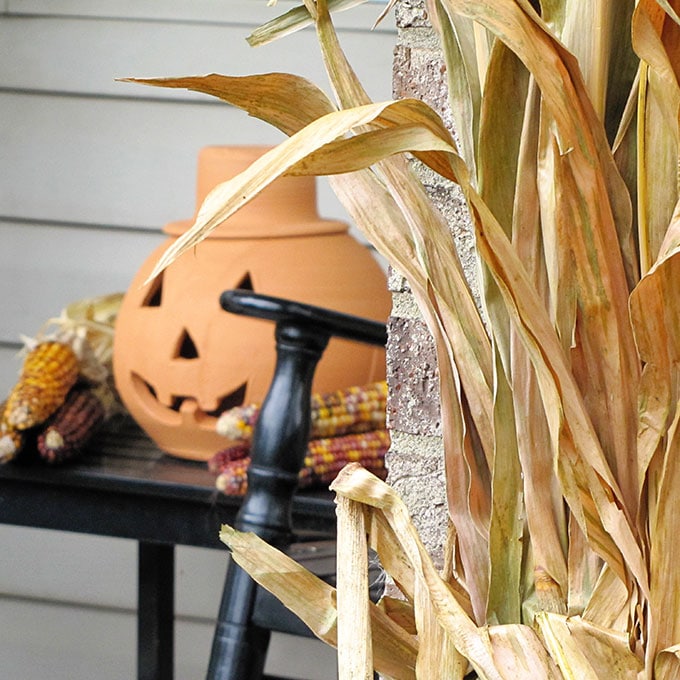 The cornstalks were a huge splurge this year. I have a hard time spending money on something that I could just as easily grab from a nearby cornfield. I mean there are probably 14 bazillion cornstalks in a square mile radius of us.
But that would be stealing. So I bought them at the farm market for $5.95 per stalk.
I really do love the look of the cornstalks on the porch pillars though.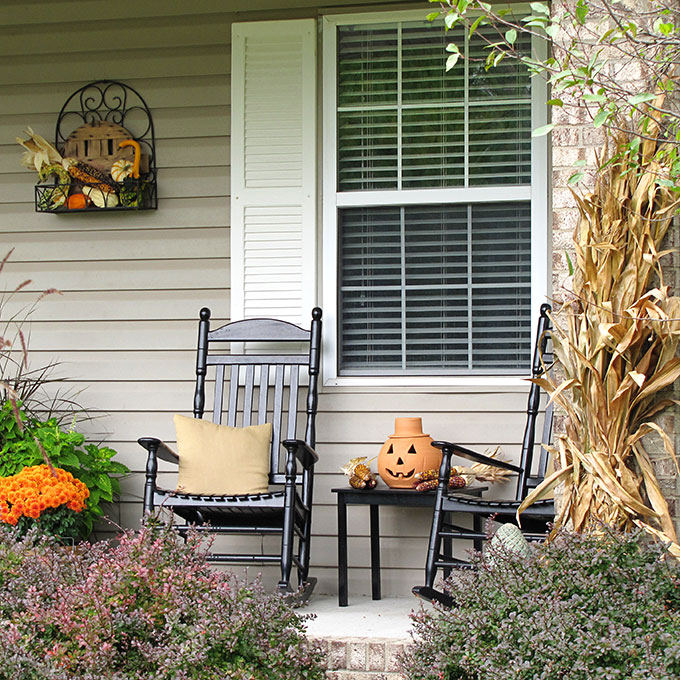 I added a mum in an apple basket to the porch for a shot of fall color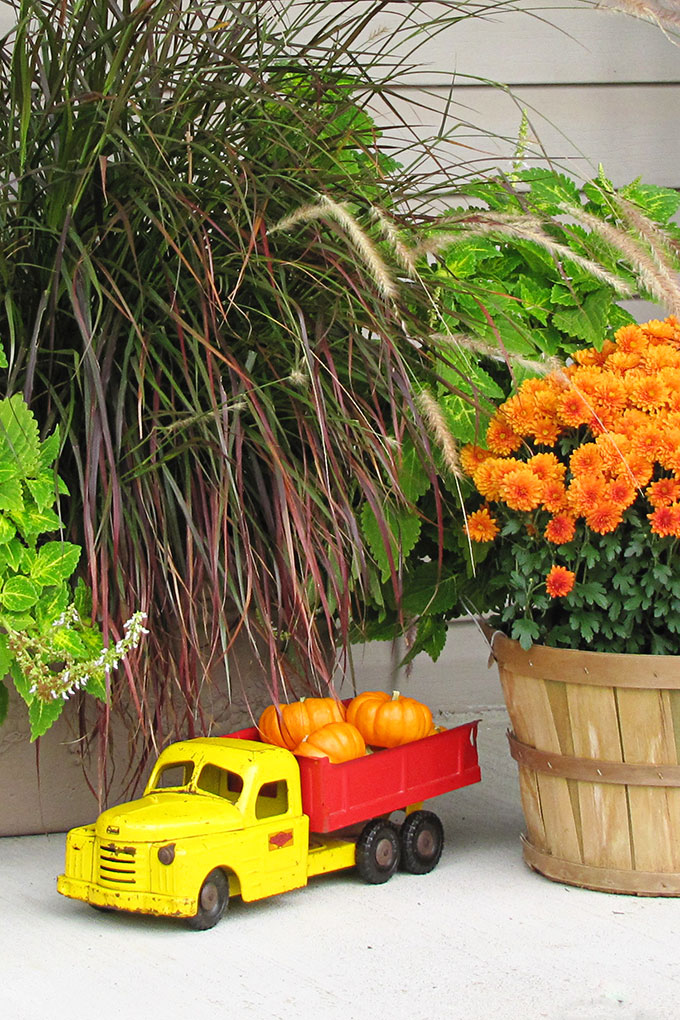 along with my vintage 1950's Structo dump truck.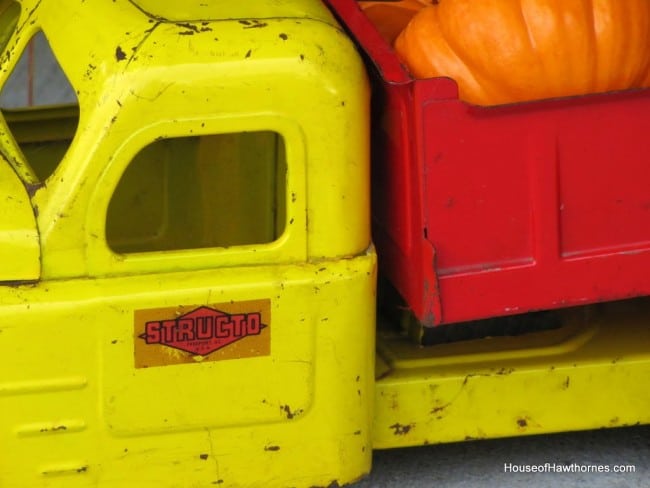 The scale of the pumpkins is a little too large for this truck, but you'll just have to imagine they were grown at the nuclear power plant.
I hope to enjoy the fall this year, sitting in these rocking chairs admiring my not-to-overdone fall porch decor.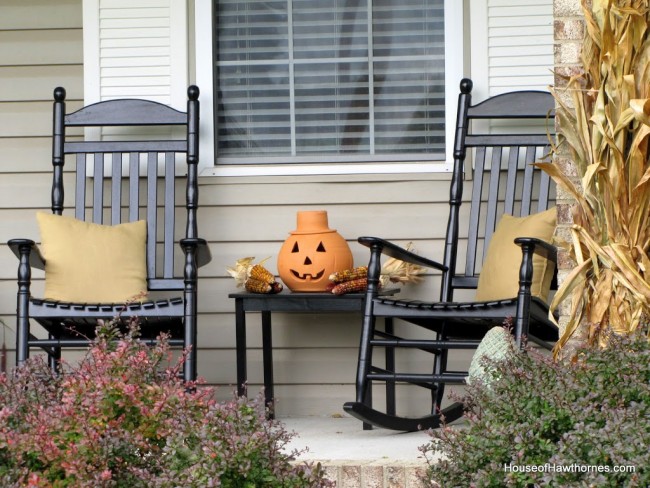 So remember, you can still create a fun fall porch with just a few tweaks of your summer porch here and there.

Other fall front porches ideas you may enjoy: