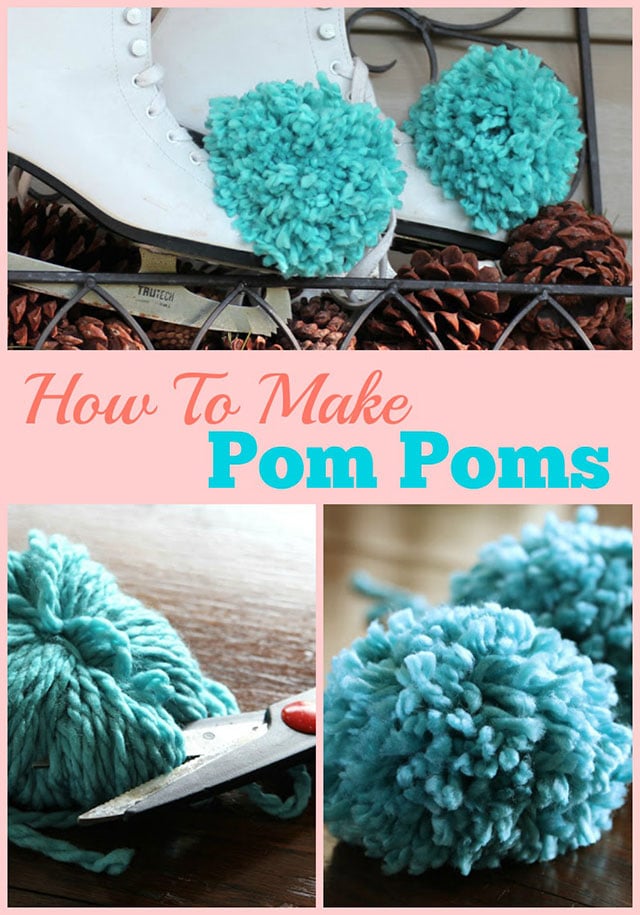 Have you ever wondered how to make pom poms?
I mean, you've seen them all over Pinterest lately in all sort of home decor and craft projects. And you probably had some on your ice skates when you were a kid. But do you remember exactly how to make them?
Well you're in luck, because I'm going to refresh your memory and show you how I made these awesome hunks of fluffy pom pom aqua-ness.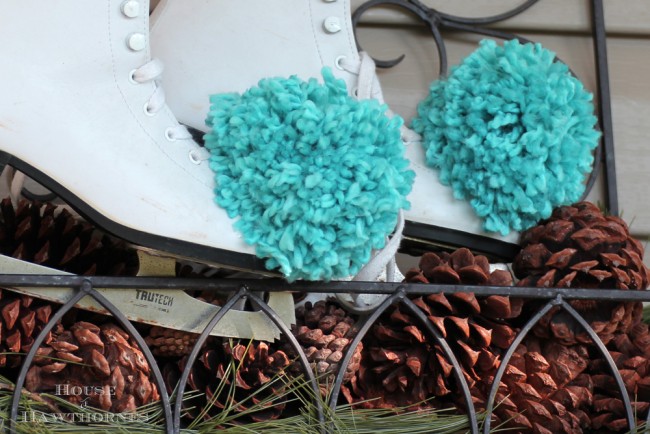 For some reason the whole how-to-figure-out-the-circumference thing was totally lost in my pre-menopausal brain and they came out a little bigger than I had envisioned.
They remind me of those old-school mop heads.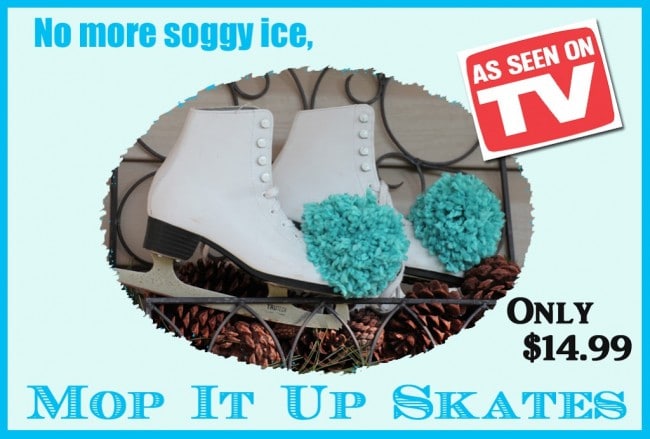 You know, for those times when the ice is a little too wet and you don't have a zamboni around.
Directions for the pom pom challenged:
I haven't made pom poms since I was about ten years old, so in case any of you are of the pre-menopausal variety too and can't remember back that far, this is how I made mine.
You will need yarn, scissors and something to wrap the yarn around.
I used a standard business size envelope that happened to be sitting on my desk (it's never been opened, so it's a little stiffer than just an empty envelope). You could also use a large fork, a piece of cardboard or your hand to wind the yarn around.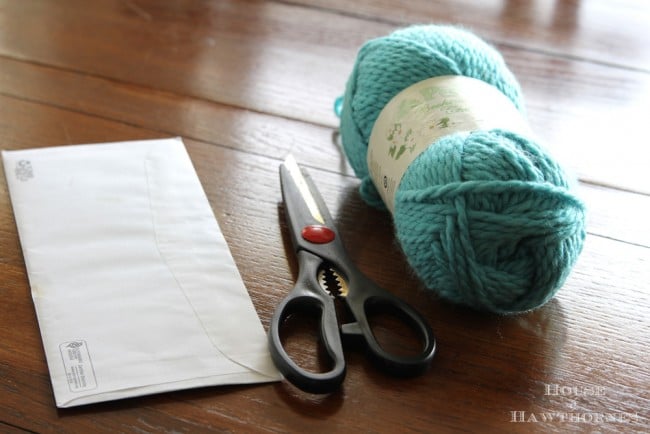 Start by winding the yarn around your item.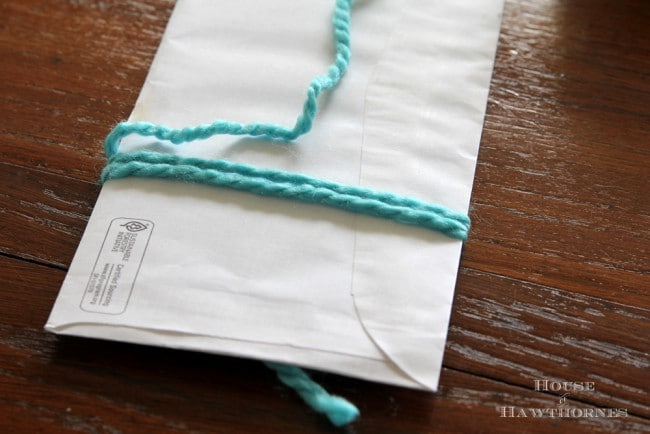 And then wind some more.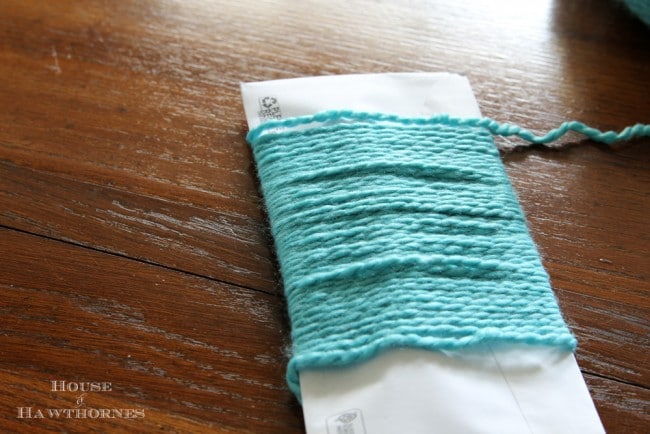 Until you are totally sick and tired of winding yarn.
I wound my yarn 100 times around the envelope (going from one point in front clear around to the same point in front - counting as 1 time).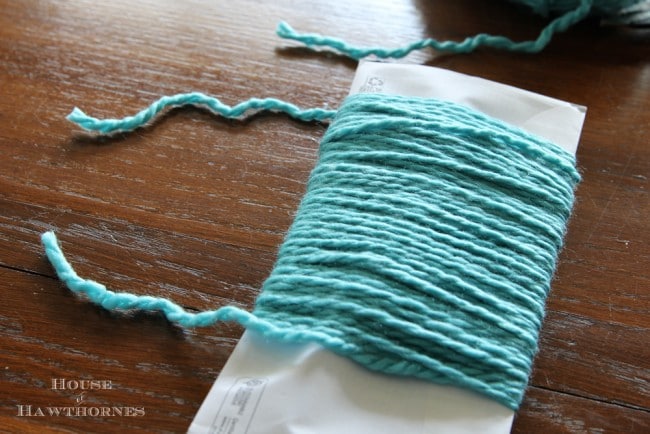 This is where my tutorial gets a little confusing, so bear with me. Pre-menopausal, you know.
I took another piece of yarn and ran it under the yarn on the one side and then gathered all the pieces of yarn on that side together and tied a knot. I then took another length of yarn and gathered all of the pieces of yarn on the other side together and tied a knot.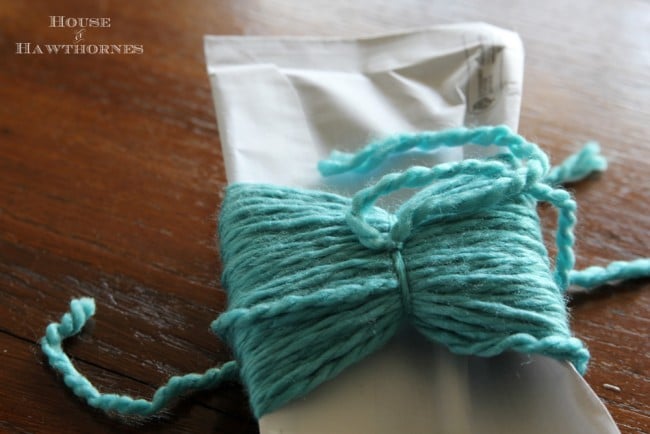 Then slid the yarn off the envelope and wound yet another piece of yarn around both gathers to bring both gathered sides together.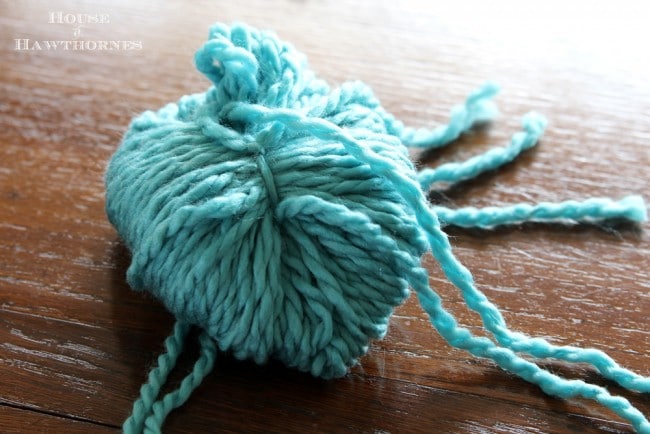 You're going to end up with two sets of loops - one on the right and one on the left, with the middle tied together. Then you just cut the loops.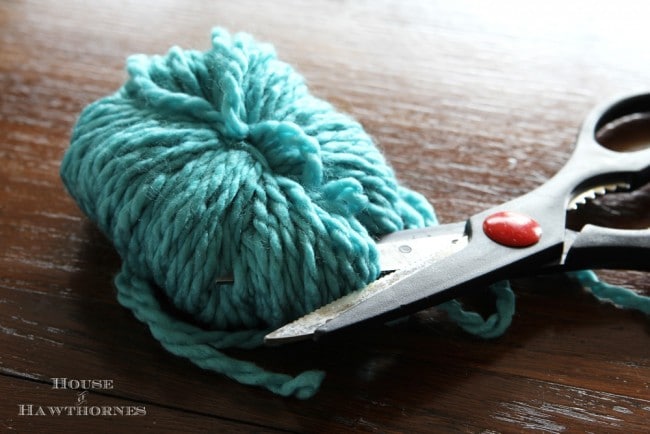 Do a little fluffing and you have some giant pom poms. My envelope was roughly 4" wide and the pom poms came out to be 4" wide. Who knew?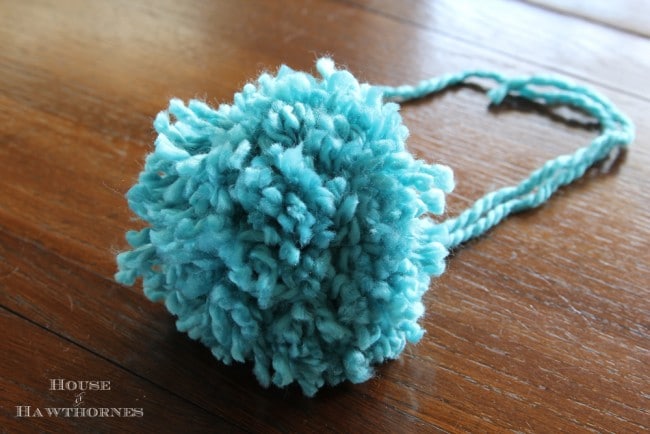 So if you want your pom poms a little more of a normal size and are not going to be mopping anything with them, you should probably use something about 3" wide to wind it around.
If you are making them for skates, you will need two blue balls (hee hee).