You know how you buy one thing. That one time. Just because it's a good deal.
Or it's really cute.
And then you start seeing similar things at yard sales for a buck or two and you think, why not?
And next thing you know, you have yourself a bona fide collection?
Well, that's what happened to me with thermoses.
Believe me, I never started out one day saying "Boy, I really need to have a collection of used insulated coffee holding devices which probably don't even work anymore and who-knows-who has drunk out of".
Nope, never happened.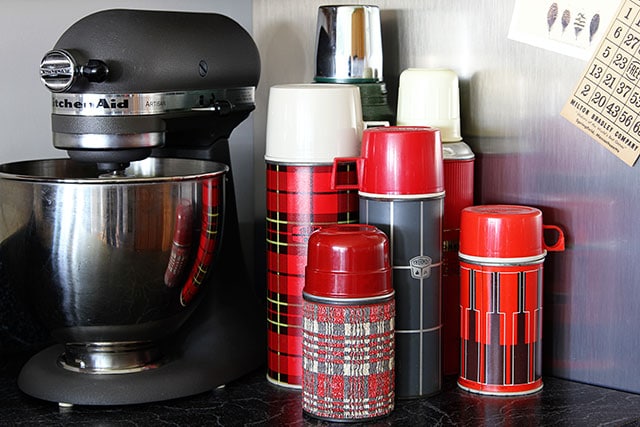 I keep my collection in my kitchen on the counter next to the almost never used mixer.
Although, now that's I'm typing this, it would make so much more sense next to the almost never used coffee maker.
I found my newest addition to my collection at an estate sale.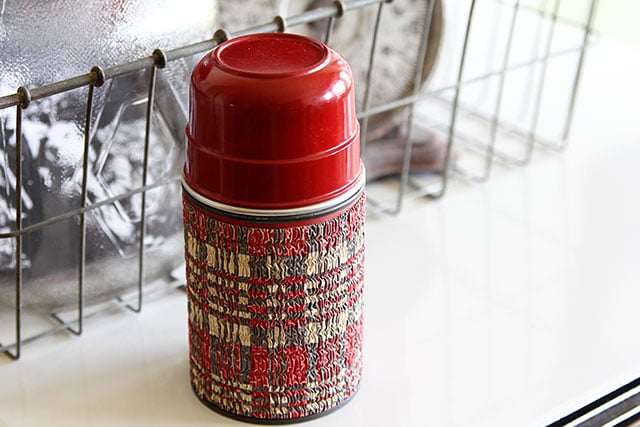 An Aladdin brand thermos that has a weird, rubbery plaid covering on the base.
It sort of feels like the bumpy shelf liner stuff they sell nowadays.
And it has a cork instead of a screw on cap! How cool is that?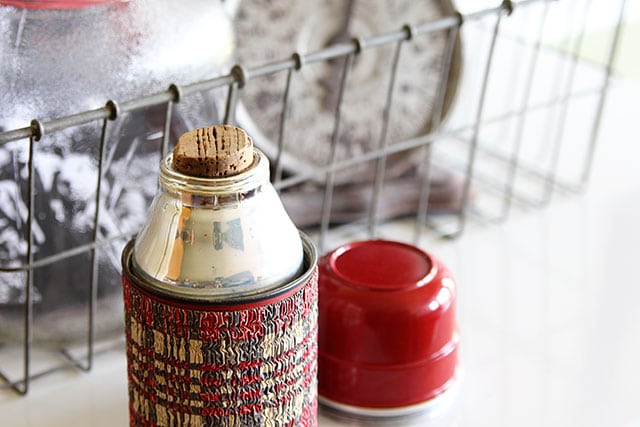 When I saw it, I thought it might be a very, very, very old thermos from before they invented screw on caps.
But then that very same night I was watching The Odd Couple and saw an episode where Felix was filling up Murray The Cop's thermos with hot coffee. And Murray's thermos had the same type of cork in it.
So I guess it's not any older than the 60's or 70's.
And is it totally weird that the very same day I bought this thermos is the day I saw that particular episode? What are the chances of THAT!
(This post contains some affiliate links for your convenience. You can read my full disclosure policy here.)
Other posts you may enjoy:
Top 10 Thrift Store Shopping Tips
How to Clean And Restore Thrift Store Finds