How to clean and restore thrift store finds, so you can LOVE them without buyer's remorse.
We've all been there. You're scouting out items at the thrift store or at an estate sale and you come across an item that you would love to take home. If only it weren't in such bad shape.
A wooden cutting board that has seen a few too many blueberries.
A silver tea pot that has been exposed to the elements since before Kennedy was President.
A gorgeous linen pillowcase with the most intricate embroidery work, but looks as if Lady Gaga has been removing her makeup with it.
I've been there.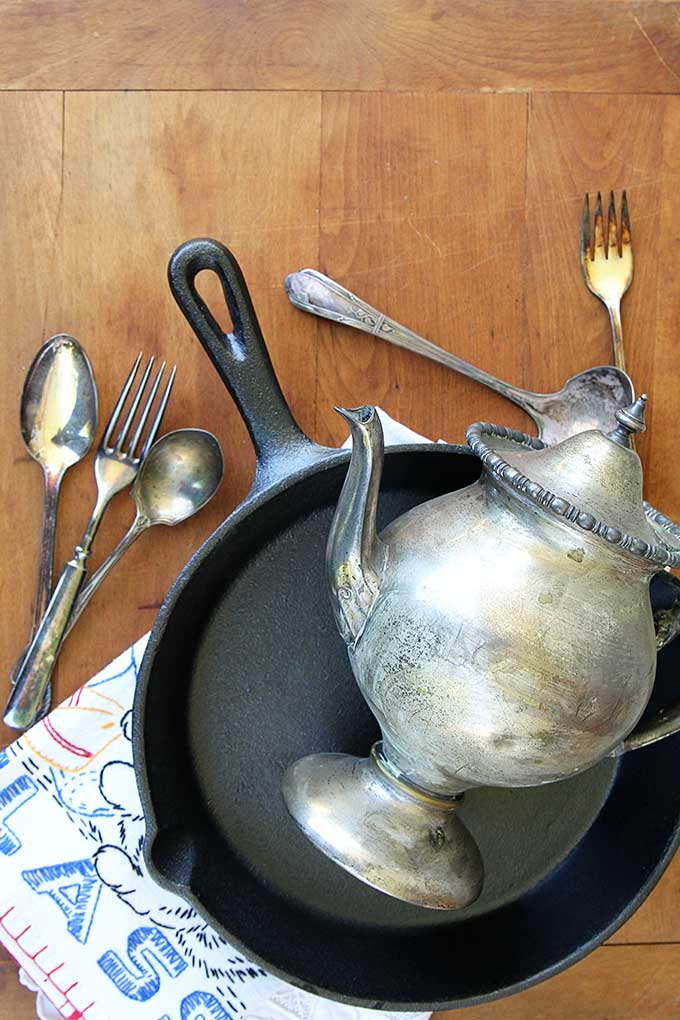 I've let things sit on the thrift store shelf, instead of taking the chance to bring them home. ((Hangs head in thrifting shame))
I can't help you with restoring the elastic straps on that old bra you found at Goodwill (why do they put that stuff on the shelf?), but I've collected some tips from around the web on the best ways to clean thrift store finds that you actually should be buying.
Tips To Clean And Restore Thrift Store Finds:
How To Restore Copper
Do you have any idea how many vintage copper canister sets I have bypassed at the thrift store because they were so ugly? Ugh, I wish I would have known this secret before now!
Martha Stewart has an amazingly simple way for How To Clean And Polish Copper.
Now to just invent a time machine, so I can go back in time and pick up all those vintage copper canisters.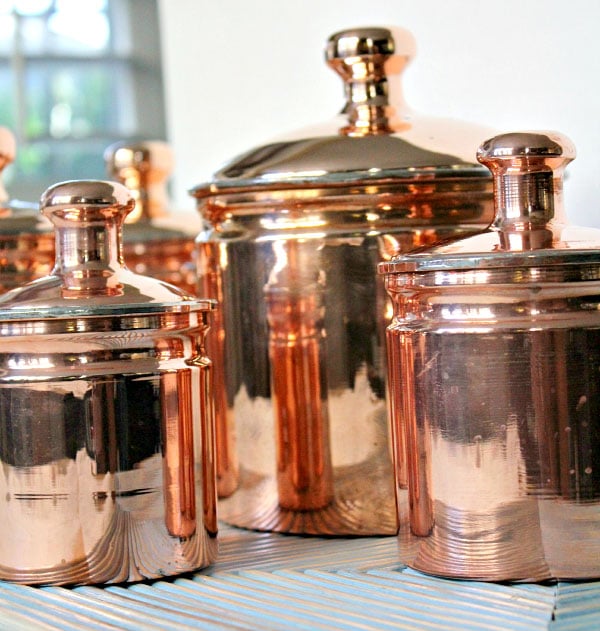 How To Refresh Cutting Boards
Cutting boards are a mainstay of vintage and farmhouse kitchen decor and you can find some pretty cool ones at the thrift store. BUT (that's a big but too) they are normally all gnarly, discolored and not too appetizing.
Gina at Shabby Creak Cottage shows you How To Revive Old Cutting Boards.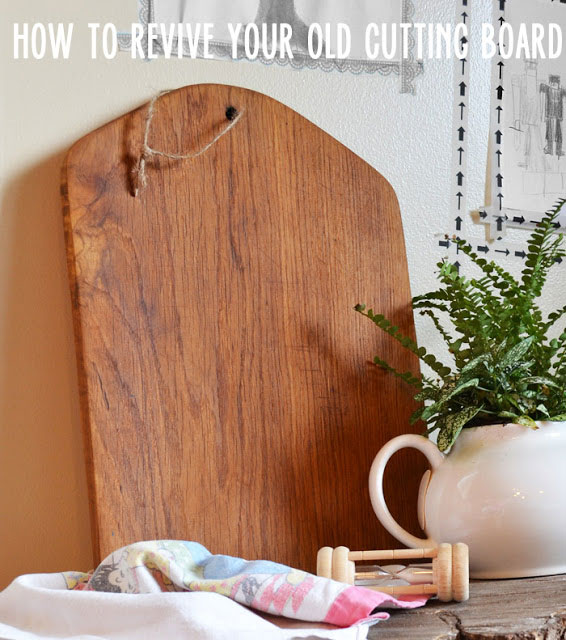 How To Clean Silver
I have a slight problem with over-buying silver at the thrift stores, but I also have a slight problem with laziness and thus leaving it in its "natural tarnished state". But oh, that catches up to you real quickly and then you have to either clean it or watch it pit.
Who knew there was a very simple way to clean silver. And it's natural too . . . as in none of that nasty paste stuff that gets all over your hands and under your fingernails!
I wrote a whole tutorial on it HERE - Clean Silver With Baking Soda And Aluminum Foil.
How To Clean A Cast Iron Skillet
I love the idea of using a cast iron skillet. It's all Little House On The Prairie meets Martha Stewart. And I see plenty of them at the thrift stores, but just always imagined all the elbow grease involved in cleaning them up.
Jessi at Practically Functional has a great tutorial on How To Clean & Season A Dirty Or Rusty Cast Iron Skillet. It's easier than you think.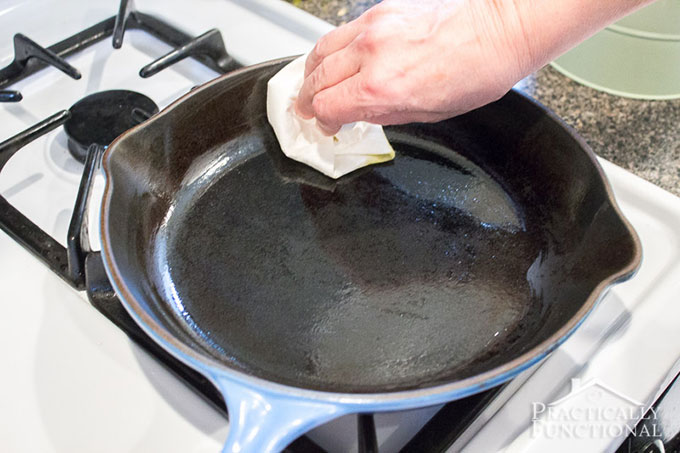 How To Clean Vintage Linens
Heather at The Sewing Loft Blog has some simple tricks to bring vintage linens back to life in her post called Vintage Fabric - Reclaiming And Cleaning.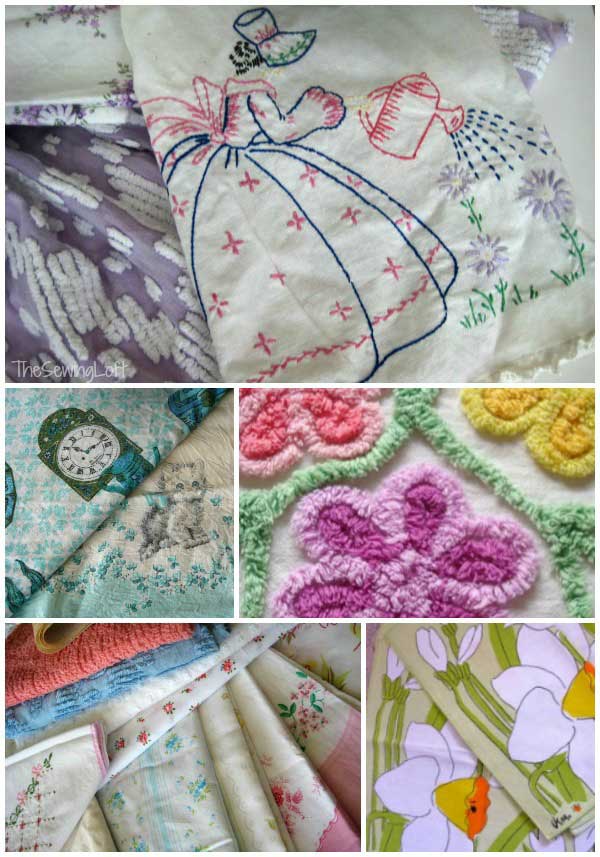 How To Restore Vintage Bakelite
A reader tagged me in a facebook post where she had purchased a very cool old coffee urn with Bakelite handles, but wasn't sure how to make the Bakelite shiny again. I referred her to Retrofixes' (love that name) tutorial for Restoring Vintage Bakelite.
And there are so many things that were made with Bakelite that you probably never thought of. Like old Brownie cameras, ViewMasters, jewelry. It's all over the place and needs a little love every now and then (don't we all?).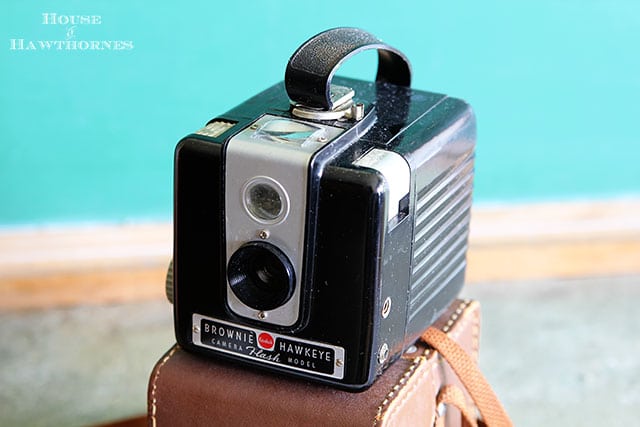 How To Clean A Vintage Suitcase
There is nothing more disappointing than spying a gorgeous leather suitcase at the thrift store and then opening it up to get a whiff of someone's old socks and underwear.
Seriously though, a lot of old suitcases were stored either in the attic or the basement and neither are good places if you want to stay away from mold and mildew.
But no worry, you can get rid of the stench and live happily ever after with your find in my post titled How To Clean A Stinky Vintage Suitcase!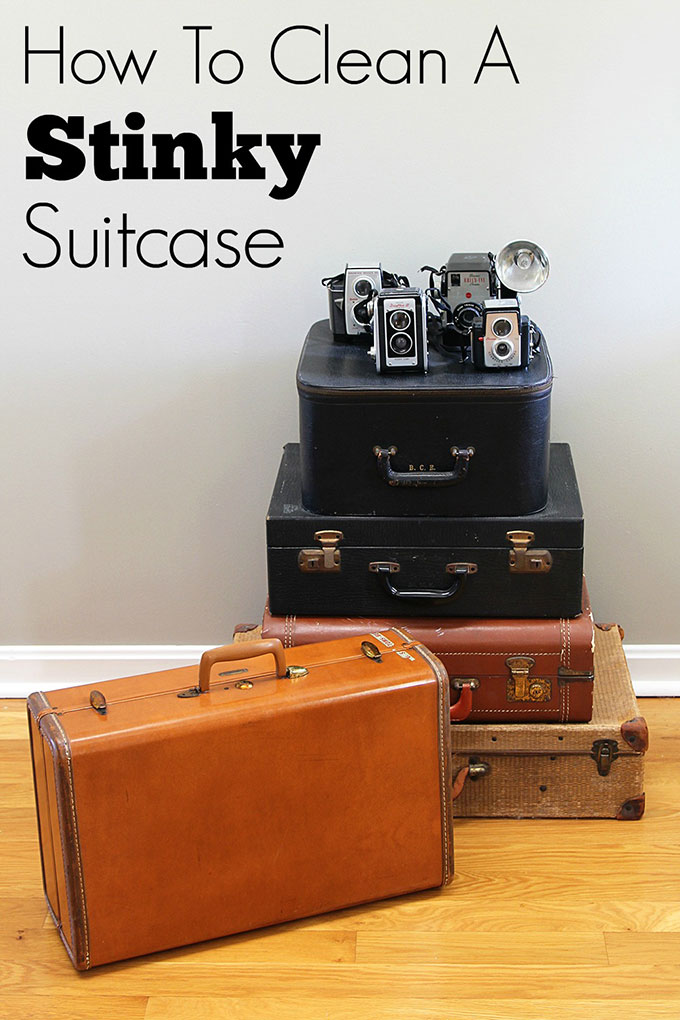 How To Clean And Remove Stains From A Cast Iron Sink
Tara at Grandma's House DIY shows how she cleaned up and restored a cast iron sink. A VERY nasty cast iron sink at that!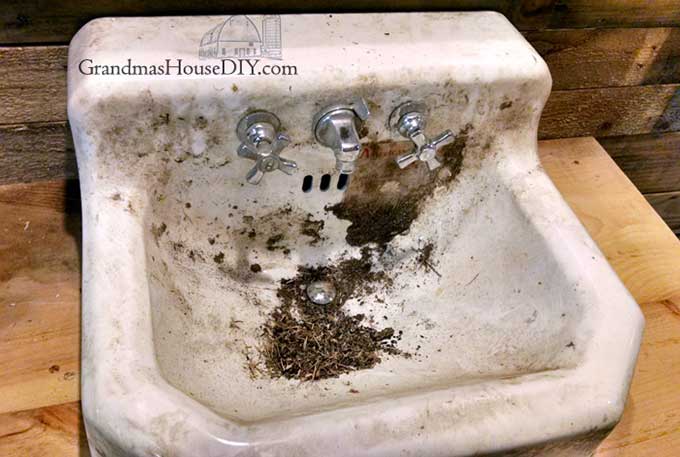 Have I missed anything?
What tips would you give for restoring thrift store finds?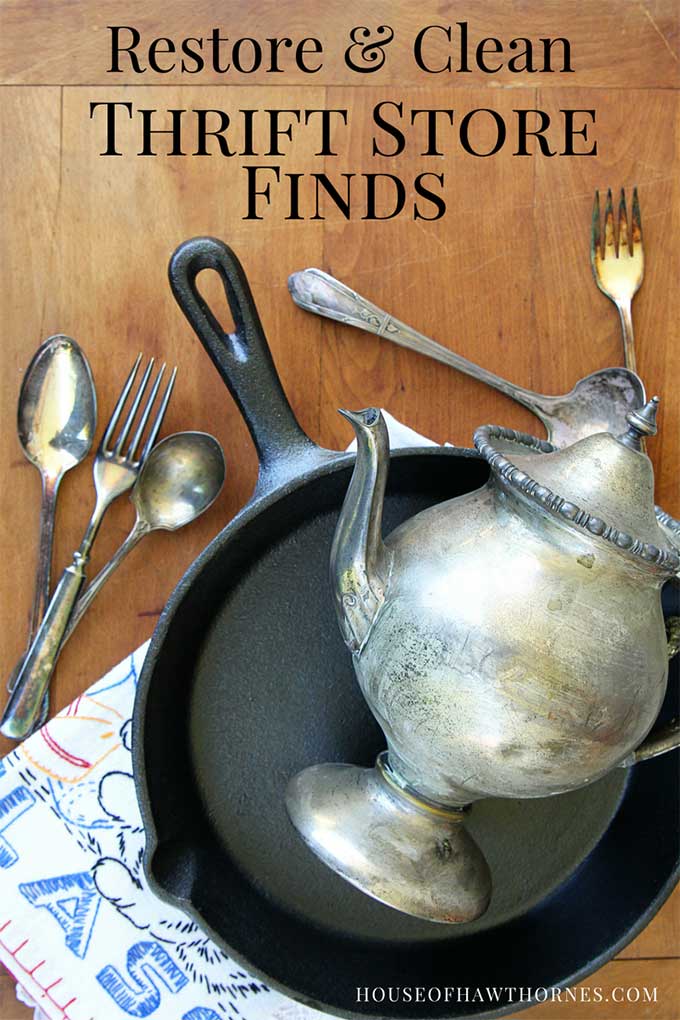 And guess what? It's Thrifty Style Team day, so head on over and see what the other thrifty girls have for you!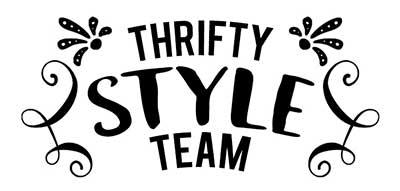 If you liked this, you may also like:
Top 10 Thrift Store Shopping Tips
Tips For Shopping Flea Markets, Festivals & Fairs