Ready for a good old-fashioned "thrift store finds" post? It's been a while, but thrifting season is heating up and I'm ready to show and tell. And boogie!
It's electric. Boogie woogie, woogie!
I started humming that Electric Slide song, Electric Boogie, as soon as I picked up this Philcotron AA glass battery jar last week and I haven't stopped since. Get. Out. Of. My. Head.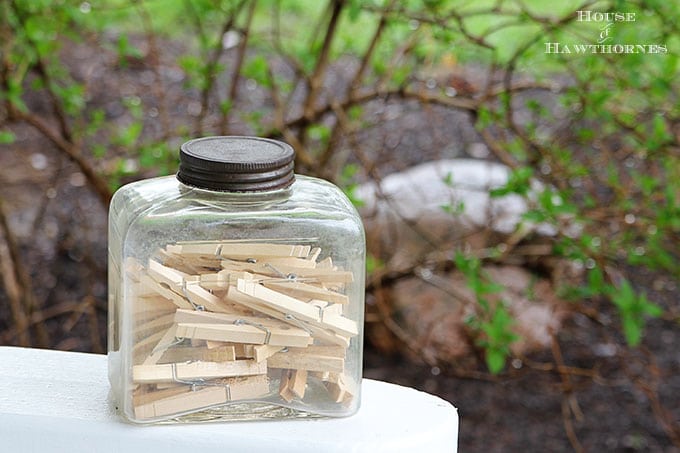 I never did learn that dance correctly.
I was always the girl in the back row on the dance floor trying to copy the people in front of me, so I didn't look like a darn fool. I wanted to get it right, but this girl's feet have got no rhythm.
The clothespins were added just so you could see the writing on the jar better, but I don't think it worked out too well, since it's still hard to make out the name. Believe me. It's a battery jar.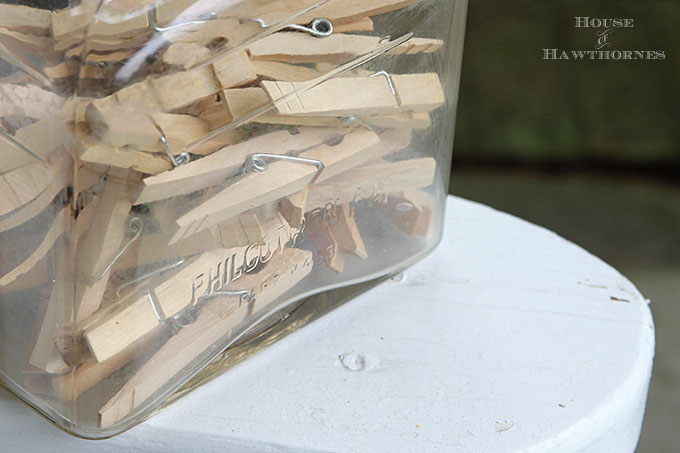 I found a site dedicated to Antique Battery Jars if you're into them.
I've been sort of intrigued by them for a while, but this is actually the first one I have ever found out in the wild, so I was sort of excited to see it setting on the shelf at the thrift store.
In my quest to buy every single thermos every produced, I nabbed this Keapsit Thermos from The American Thermos Bottle Co a few weeks ago.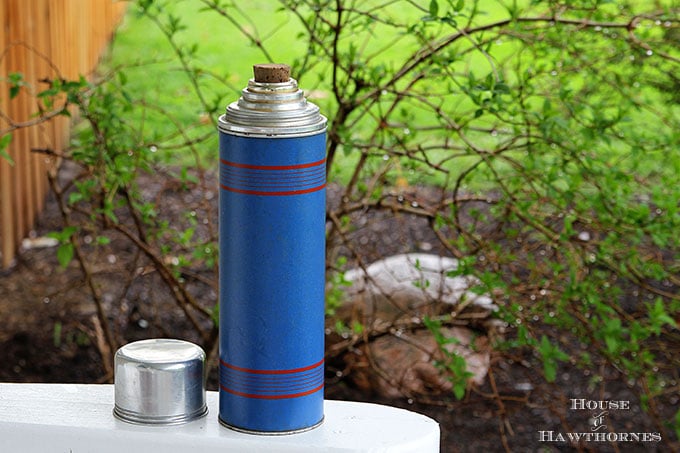 I think it's going to look super cute and patriotic with a few flags sticking out of it for 4th of July decor.
Look it has a cork stopper!!!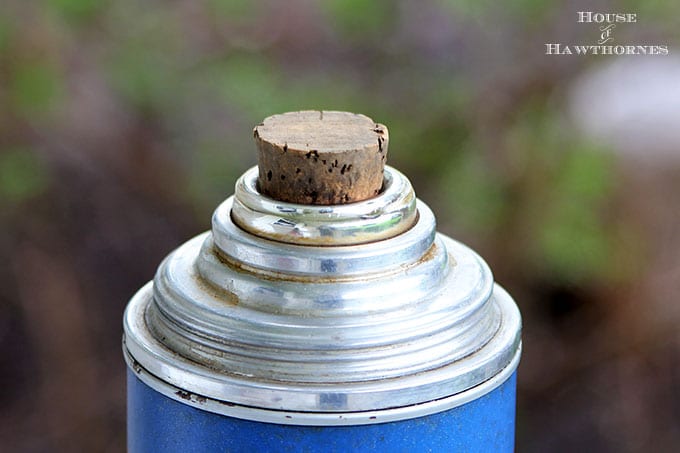 I know! I get so excited about a piece of cork! You have to see me when I pop the cork on a wine bottle!
And I found this amazingly ambiguous vintage metal serving tray last week. The lady selling it said it was a holiday tray.
I see gladiolus or day lily, but maybe it's a poinsettia or amaryllis?
When I asked on facebook and instagram it was pretty split 50/50 whether it was a Christmas tray or not.
Christmas tray? Or just cool vintage looking tray that can be anything you want it to be, Pam?