My grandmother must have been one snotty person.
She died when I was fairly young, but one of my biggest memories of her is that she always had a hankie or two stuck in her ample bosom. At first sniff, she'd whip one out from her bra to wipe her nose or my nose and then stuff it back where it came from. All moist and gooey.
I didn't inherit her ample bosom, but I did inherit her hankies. And I'm always scouring the internet looking for ways to repurpose them. These are some of my favorite crafts you can make out of your very own vintage hankie stash.
Crafts Ideas Using Vintage Hankies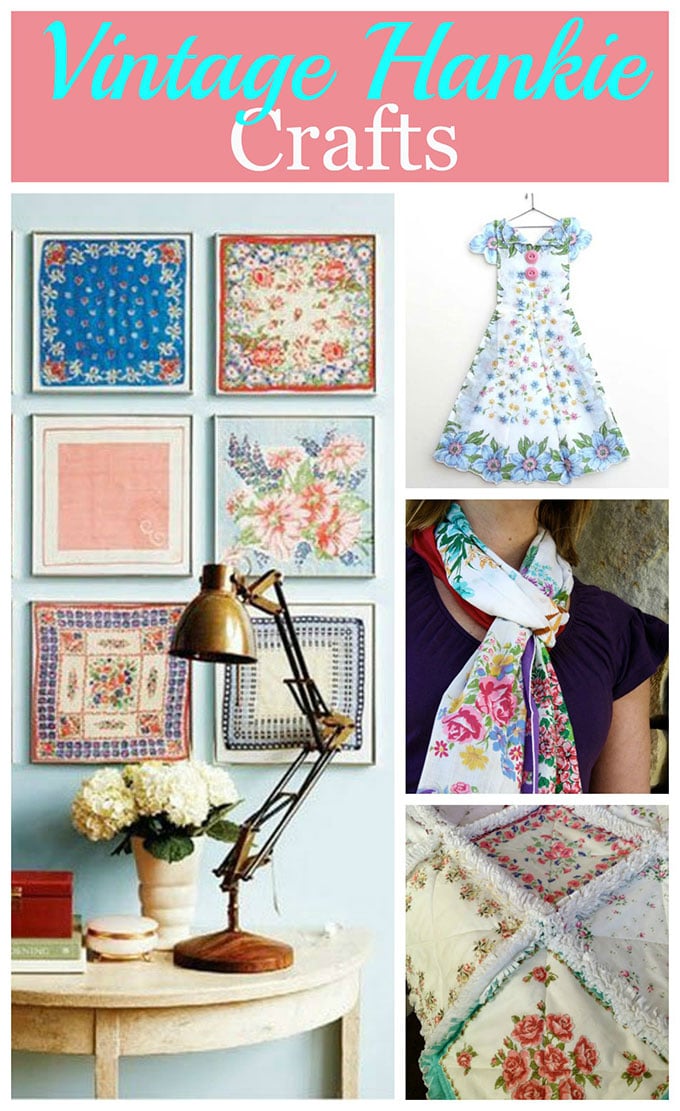 Sarah at Sadie Seasongoods has made some adorable bracelets out of vintage hankies! You can wear a bit of your grandma around on your wrist!
Maybe a momento of your grandma is a better way to say that.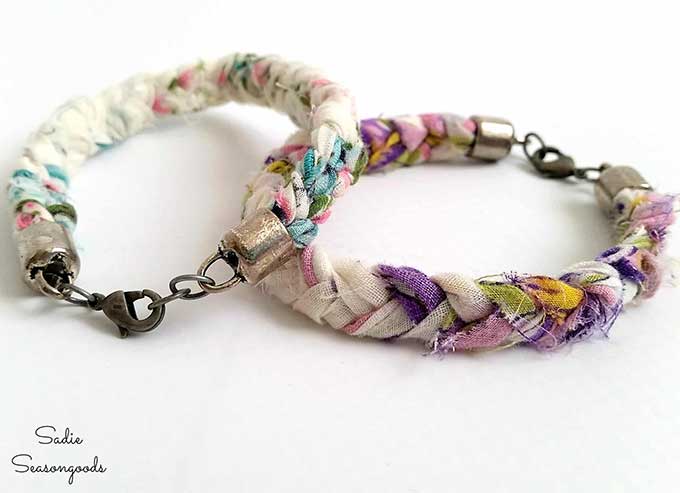 Bev at Flamingo Toes has an awesome tutorial on making Handkerchief Valances .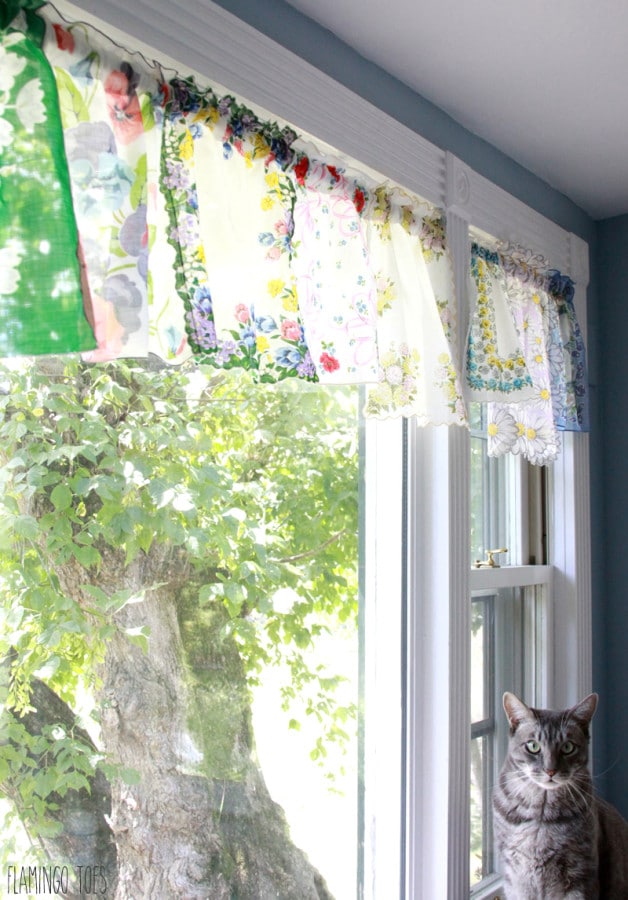 A Vintage Hankie Pillow Cover Tutorial from Anna at Noodlehead is a winner.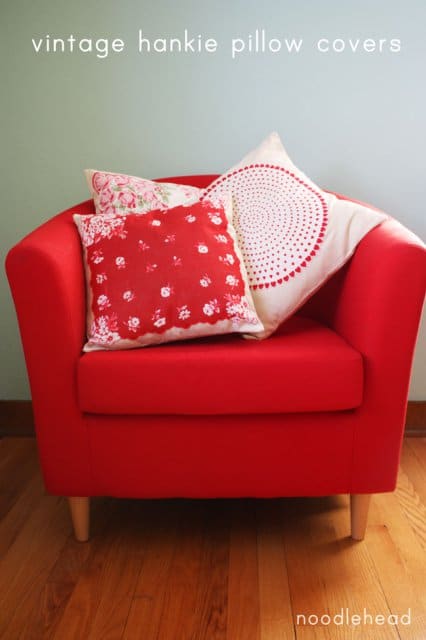 Polkadot Chair's Vintage Hankie Burp Cloths are totes adorbs (totally adorable to all of us people over the age of 25).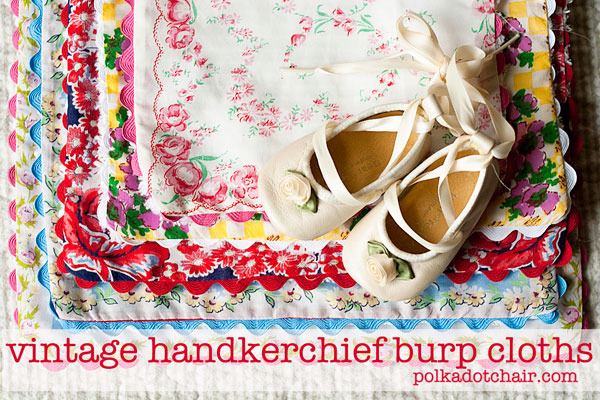 Cindy at Skip To My Lou's Handkerchief Scarf has my heart skipping a beat. Very creative and yet so simple.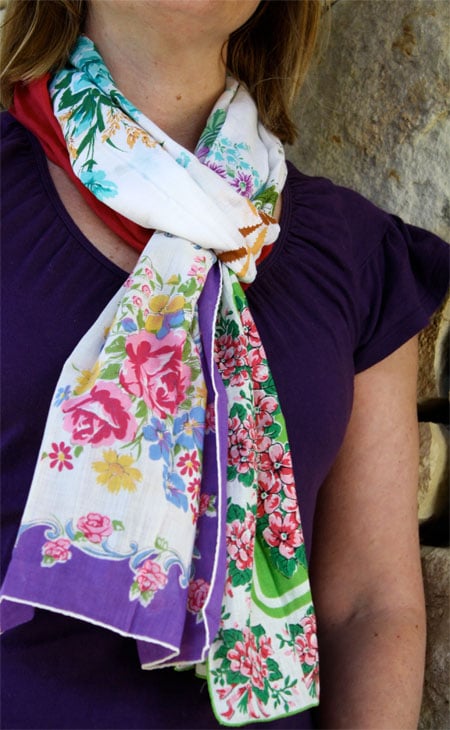 Beach Vintage's Tissue Holder!!! I mean, a tissue holder . . . made out of a hankie? The irony is not lost on me!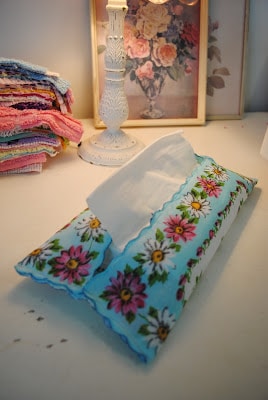 How To Make A Handkerchief Rag Quilt from ZeedleBeez is an easy to follow tutorial for making a family heirloom. Sort of like wrapping yourself up in grandma's love.
Even if she's been dead for 30 years.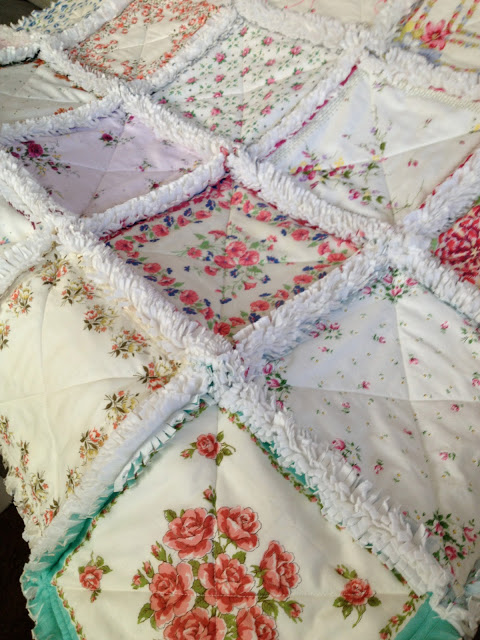 Apartment Therapy shows how framed handkerchiefs can become instant wall art. And who doesn't like a quick and easy weekend craft project.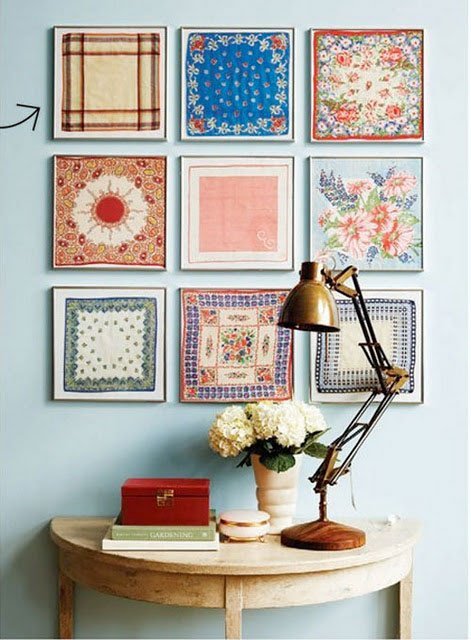 Bumblebee Linens has a tutorial for making a VERY SIMPLE Hankie Pincushion.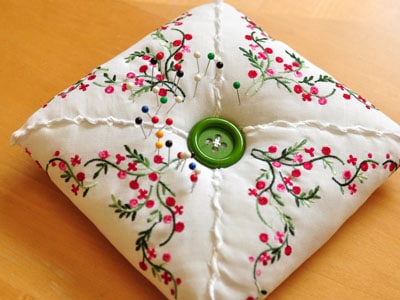 If you don't want to make your own hanky craft, you can always buy a hanky dress from The Hanky Dress Lady on etsy or check out her blog.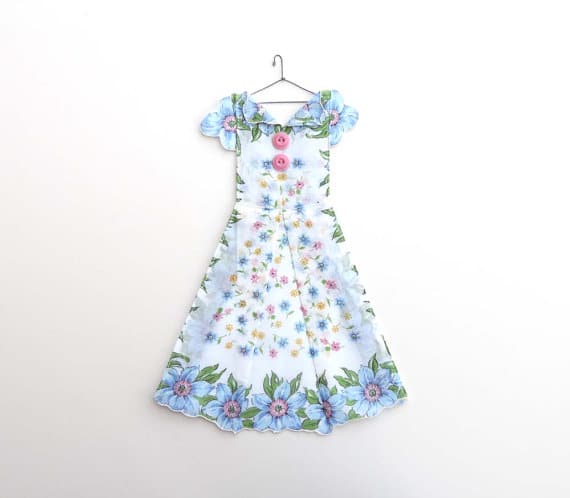 And if you don't have a zillion and one vintage hankies in your stash, you can always find them for sale on etsy.
Have you made any crafts with vintage hankies lately?
More posts you may enjoy: