Do you remember the cute little vintage tin dollhouse I turned into a birdhouse in the spring?
Well, the birds thumbed their beaks at my birdhouse all summer. Not a single bird as much as looked at.
Didn't sit on it.
Didn't call their realtor about it.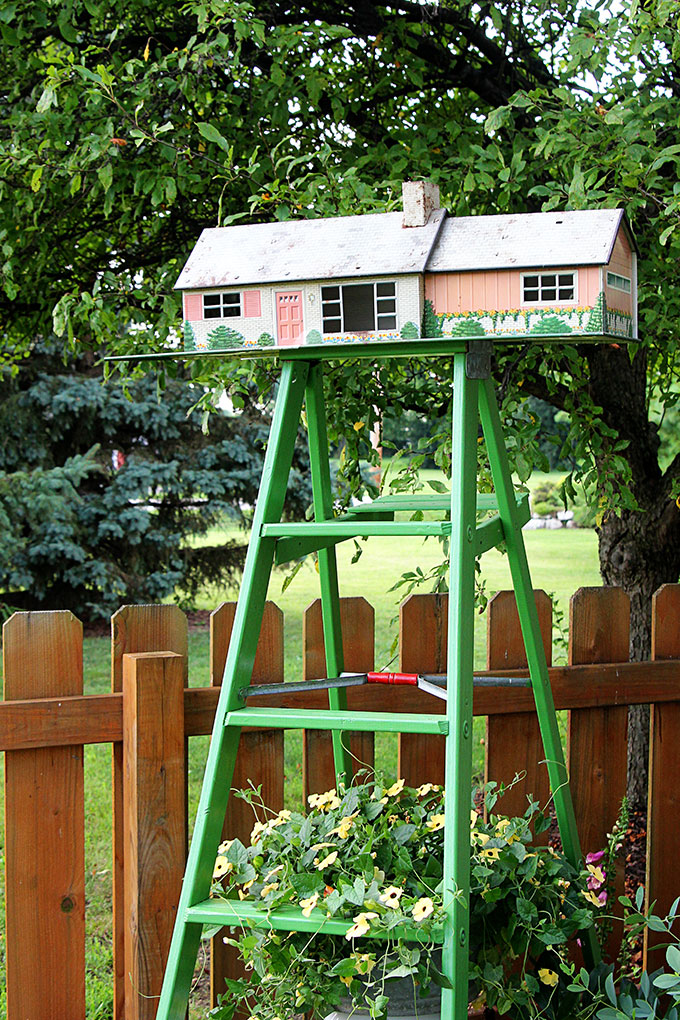 Was it too fancy for them? They didn't like the floor plan? They didn't appreciate the mid-century architecture?
You all know it wasn't because it was pink! Who can turn down a pink house!
So I brought it up onto the porch and threw some pumpkins on it and made it part of my fall decor out there.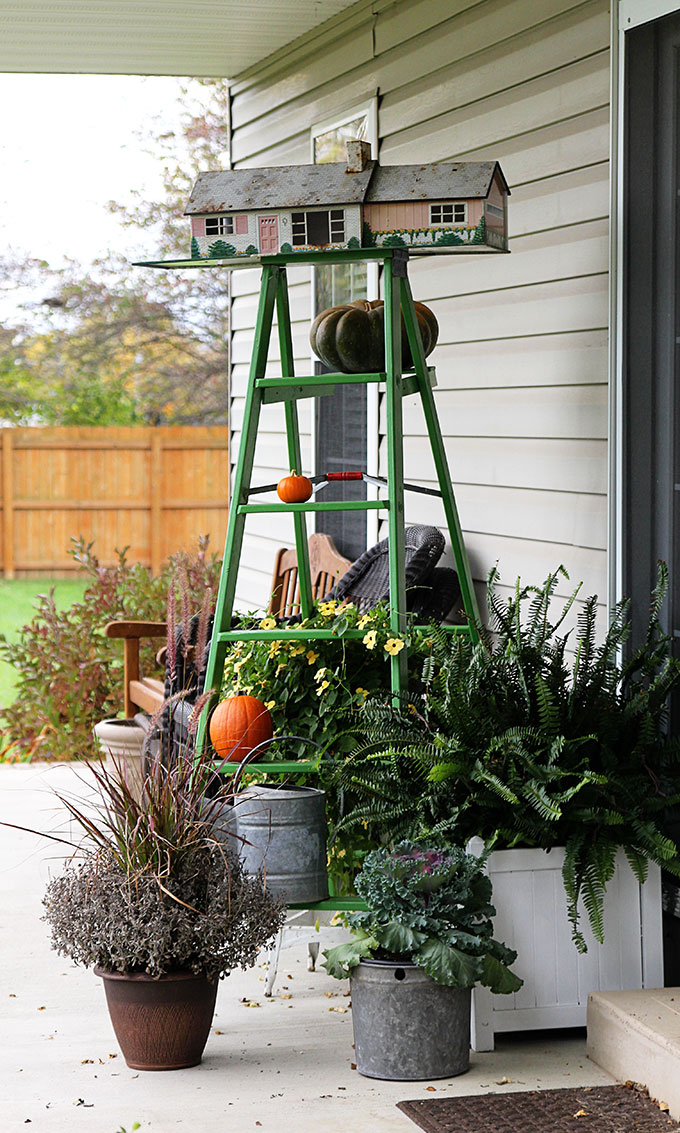 I sort of got used to seeing it out the back door when I was sitting in my living room. It made me smile.
And now, just about the time I've decided to bring it in for the winter to keep it from rusting too much. NOW, I have a gaggle of birds sitting on the roof and peering down the chimney (hey, there's a front door you know).
NOW they want to sign a lease?
Too bad. They had their chance and they blew it.
So I plugged the birdhouse holes in the back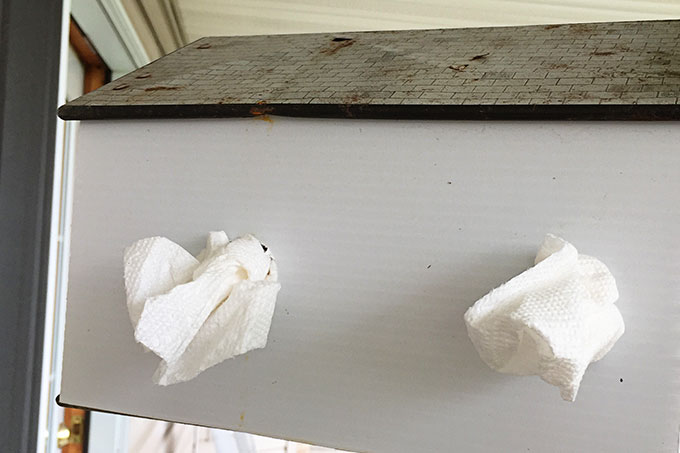 And barred the front door.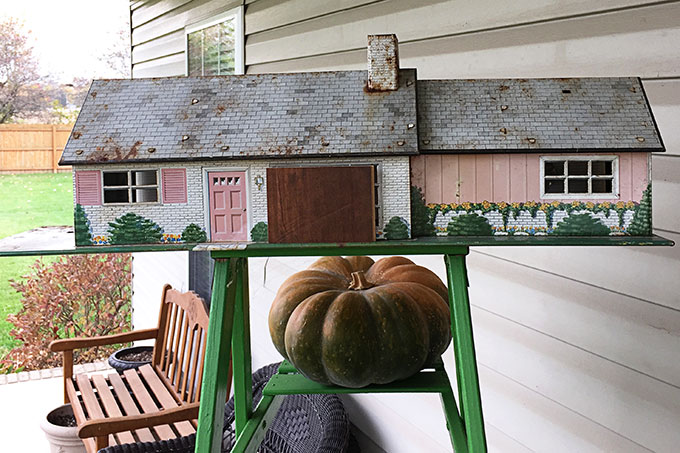 OK, so that's just a piece of wood setting there, it's not like I'm fighting off zombies or anything.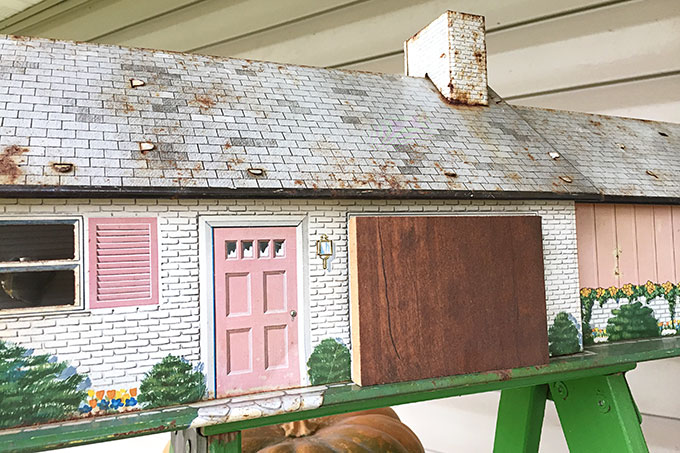 It's your move, birdies.
P.S. - Before the Pam Hates Birds crowd comes out of the closet here, the birds can go live in any one of my gourds I've cleaned out for them. Or the purple martin house that a martin has never stepped foot in (do all birds snub me?). Or the trees. Oh, and we do have trees in abundance around here, somewhere close to 40 I think. So really, they do have plenty of other non-vintage dollhouse options available to them. Whether they listen to me is another story (birds have ears, right?).