Let's talk turkey here.
I'm going to be honest, I love vintage Thanksgiving turkey decor.
Tableware to be specific. They're such a fun retro reminder of simpler time have turkey dinner at Grandma's house.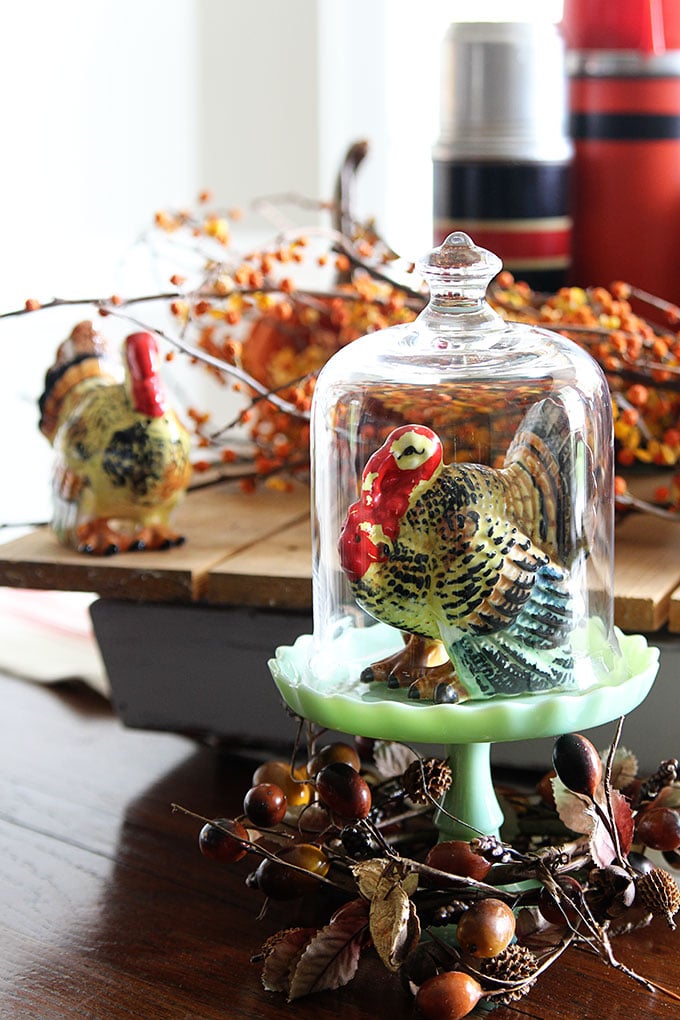 These two colorful guys are vintage Napcoware candle holders. I have them in both the dark meat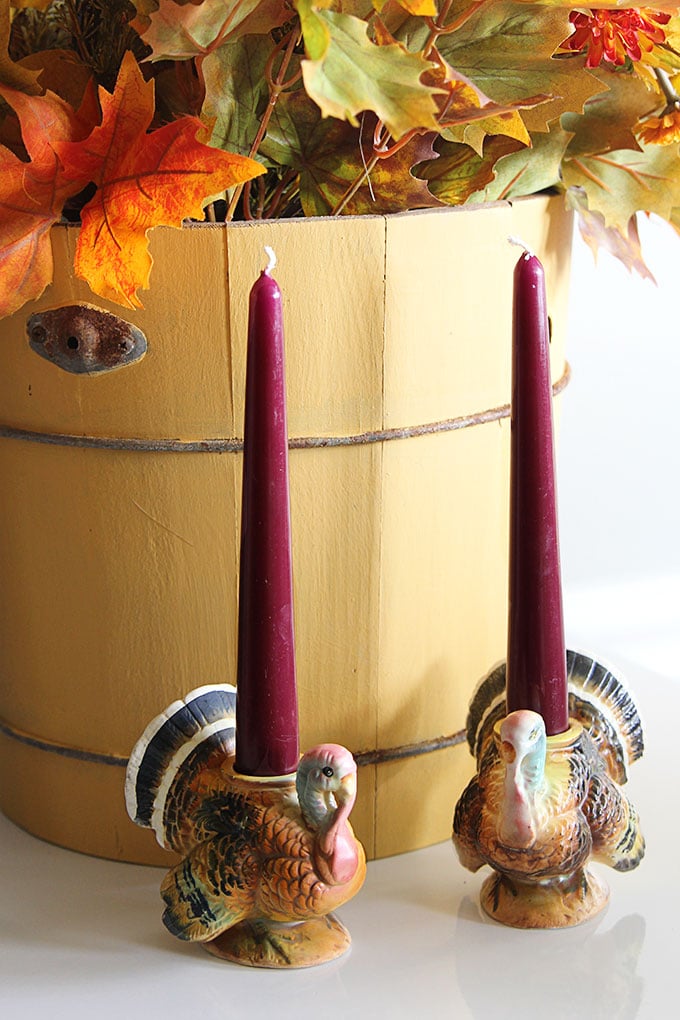 and the white meat variety.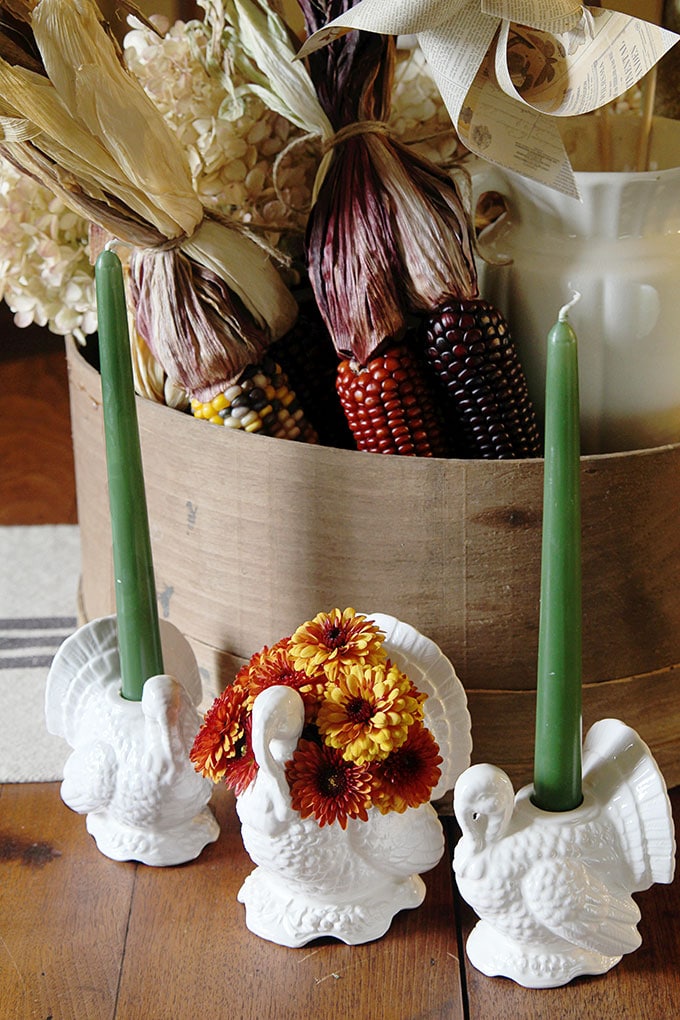 The white turkey in the middle is a matching planter-like thing.
Napcoware made salt and pepper shakers, napkin holders, soup tureens and sugar and creamers all in this same pattern. You could have your own little posse of turkeys on the table if you wanted.
These guys just have a paper sticker that says "Japan" on the bottom, so no idea who made them.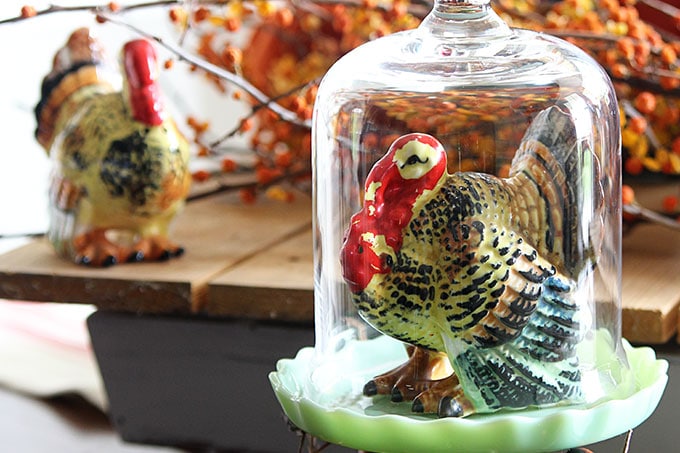 I have seen others of them out in the wild (at antique malls), so they were mass produced. By someone. Somewhere.
And this guy is in the same gravy boat, he is also unmarked and not one of a kind.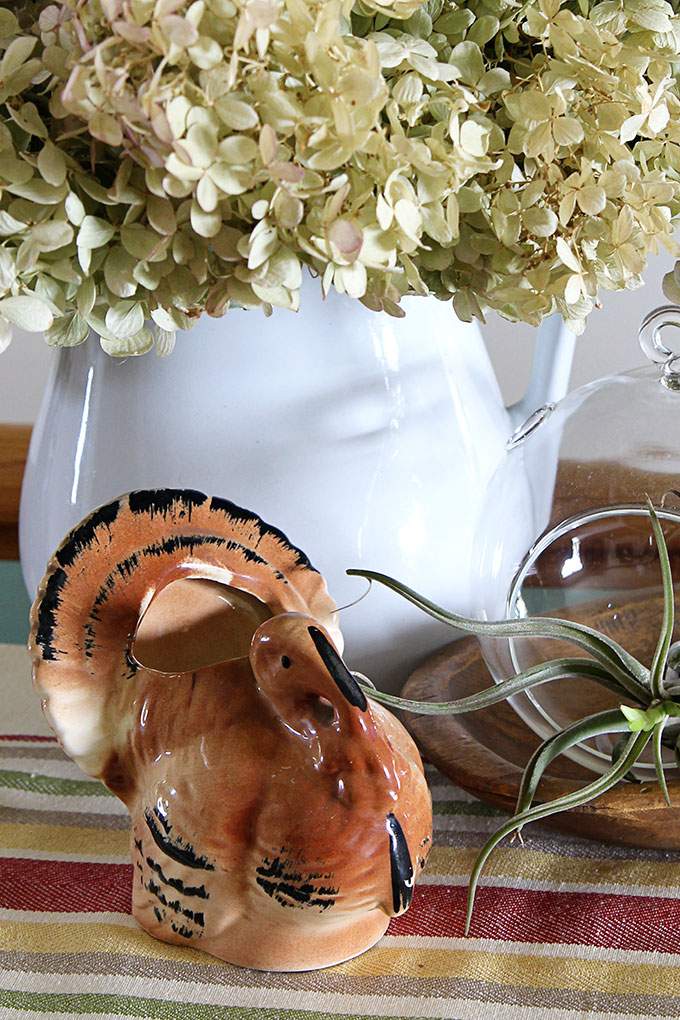 I love the more rustic look to him (as if a turkey isn't rustic enough in the first place).
Another unmarked turkey friend I found recently at the thrift store is this colorful guy!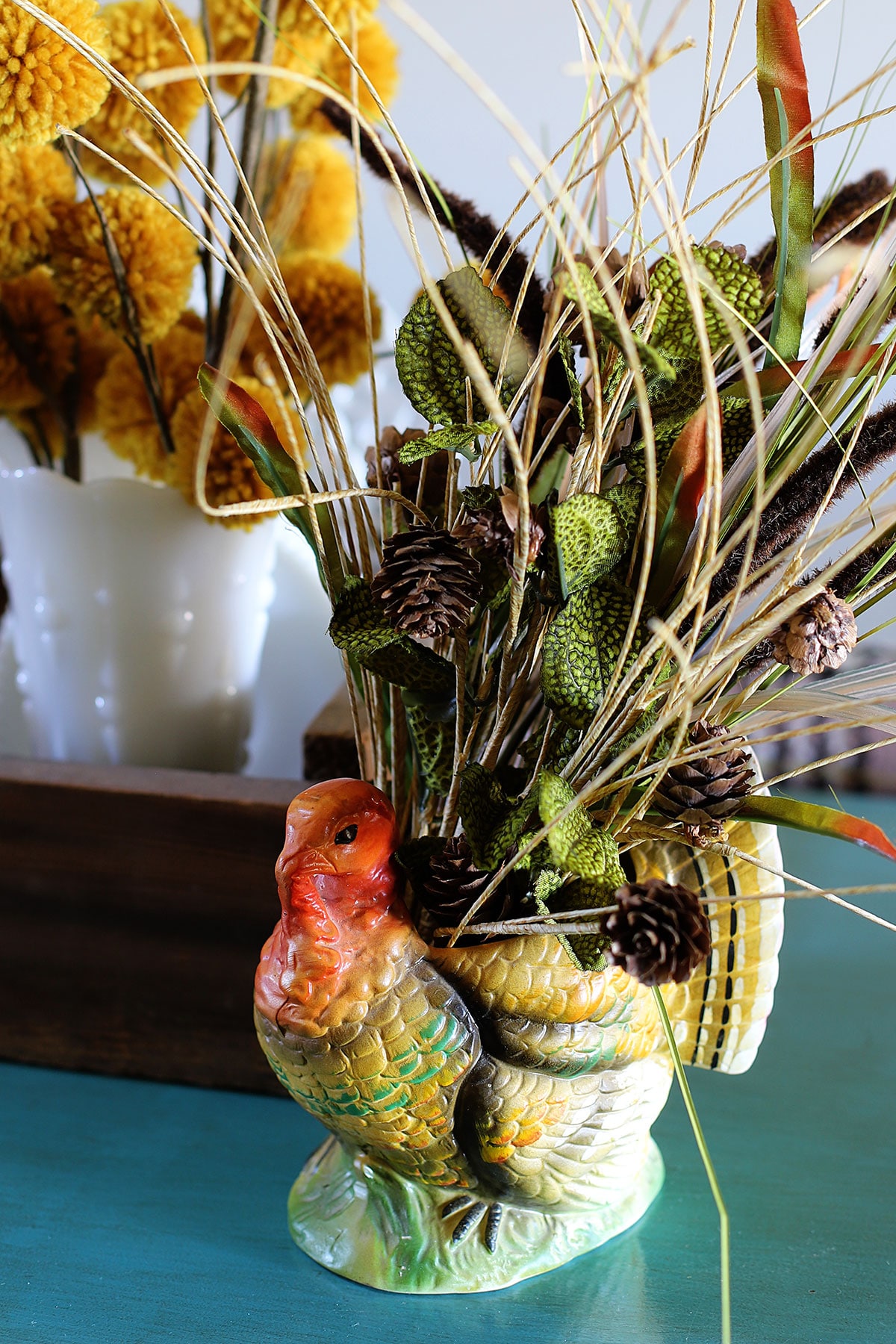 I've seem more modern Thanksgiving table accessories at Home Goods and such, but I'm sort of partial to these old ones that have gone through ½ a century of bone dry turkey, cold mashed potatoes and Uncle Sal spilling wine on the tablecloth.
There's something about the history of how many Thanksgiving dinners these little guys have seen.
OK, I've never thought of it before, but these little guys are forced to watch you devour their kin. It's sort of like their own little private turkey hell.
I would give them a pardon this year, but they look so darn festive on the table.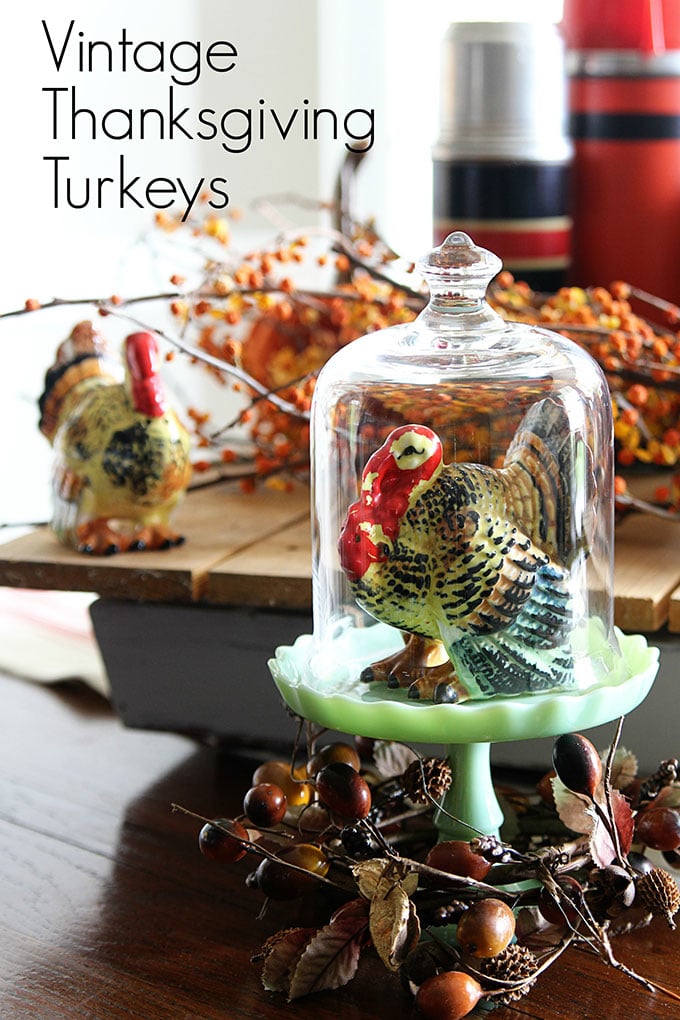 New to vintage Thanksgiving turkey decor? If you want to start your own collection, they can be found at thrift stores and antique malls with a little digging and persistence. Or on Etsy or Ebay.
Do you collect vintage Thanksgiving turkey decor?
Or do you stick to the kind you can eat?
(This post contains some affiliate links for your convenience. You can read my full disclosure policy here.)
More posts that you might like:
Where To Buy Reproduction Vintage Christmas Decorations
Fall Porch Decor Farmhouse Style