A tisket, a tasket
A brown basket
Wait, I think it says something about a green and yellow basket. Oh well, at least I had some fun thrift store finds this week.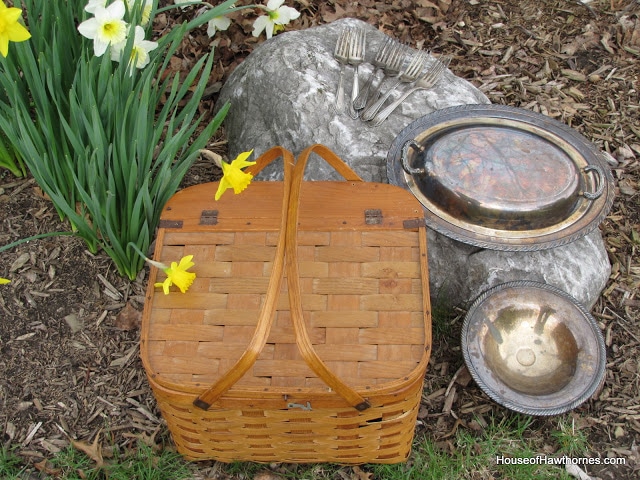 Wooden picnic basket made by West Rindge Baskets in New Hampshire for $2.92. It is just in OK condition, since it has a broken splint in the front and the lid is missing a few nails. But I thought it was cute and springy.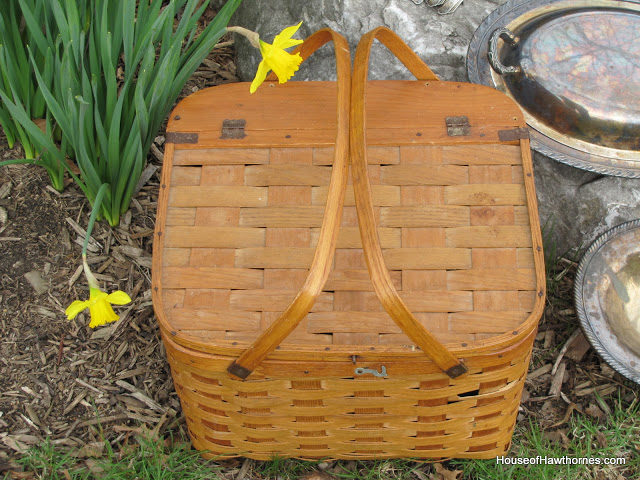 A silverplated serving dish for $2.00.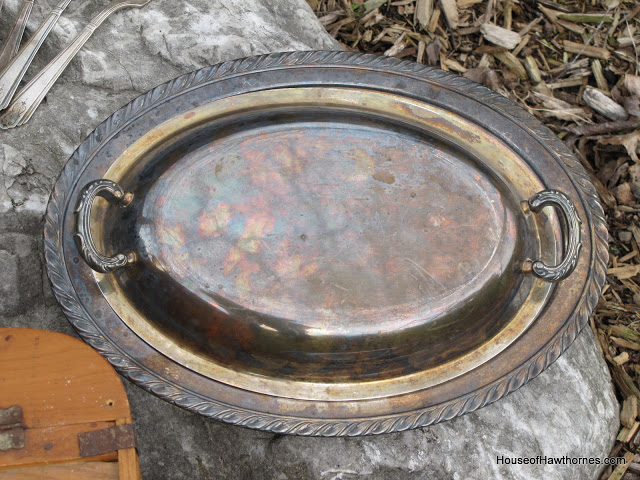 A silverplated footed bowl for $1.00.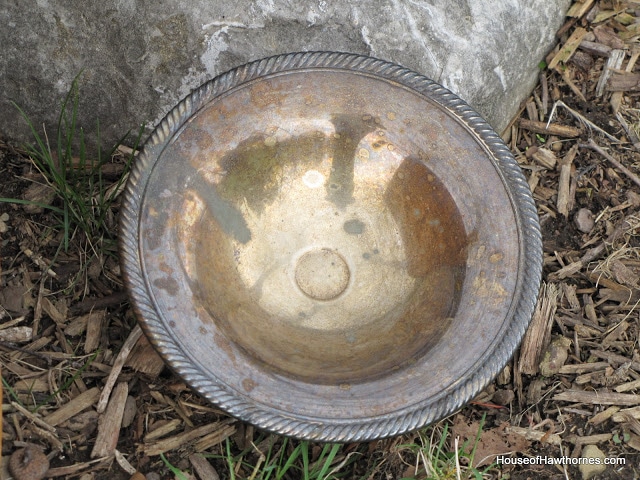 Silverplated forks made by Winthrop for 25 cents each.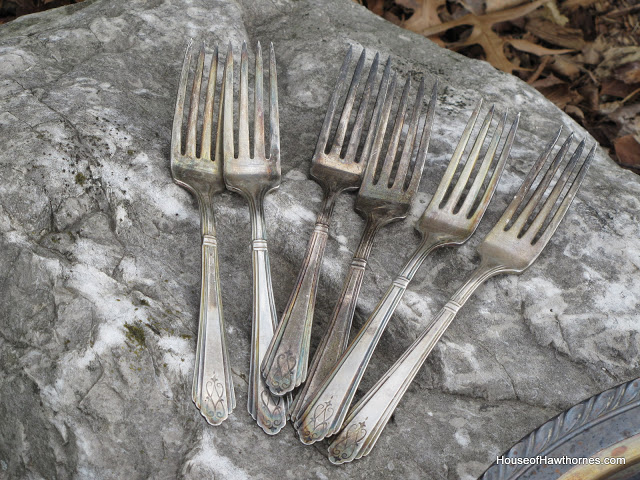 OK, I admit it. I have a silver problem. I'm pretty sure I can kick it though. Maybe tomorrow.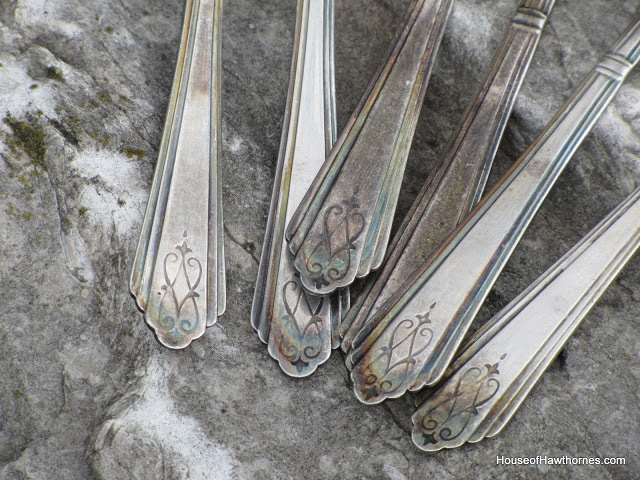 Did you notice that I drug out my Daffodils again. Thought I'd take advantage of them while I can.