I love daffodils.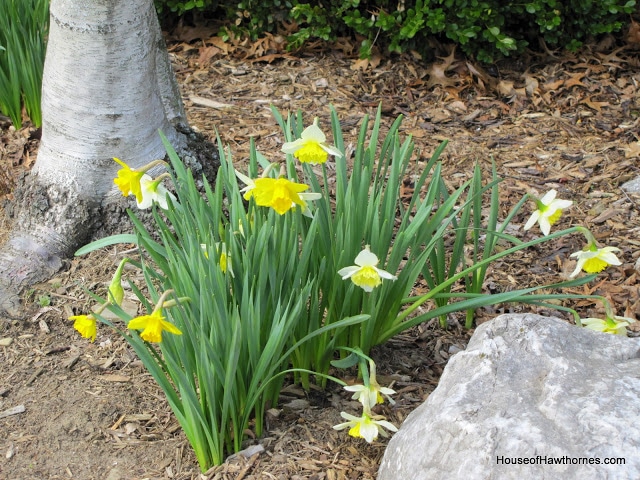 How much, you ask?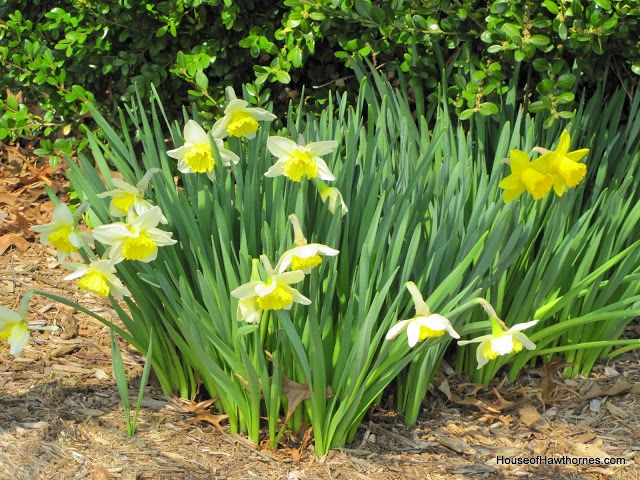 Enough that you are being forced to view all these photos of basically the same thing.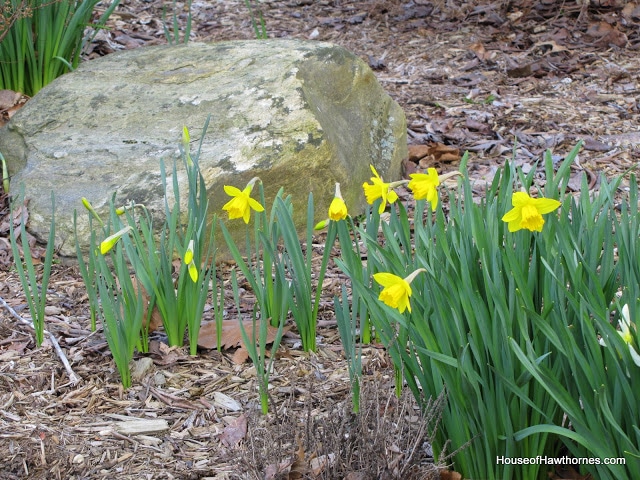 I love tulips also. Can you see one in the top left hand corner of this daffodil photo?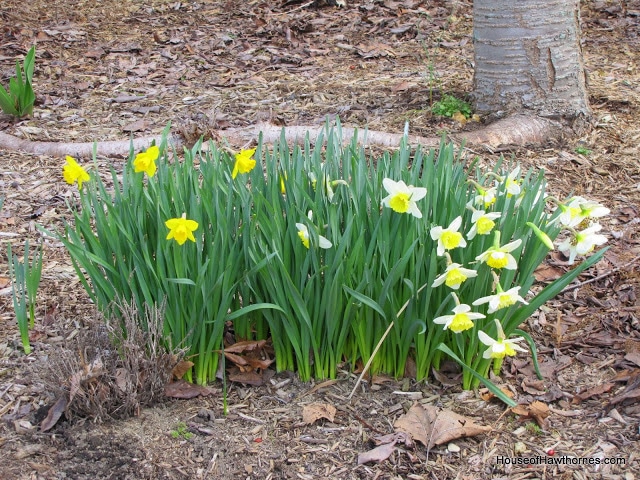 Well, one tulip is all you're going to see here.
I started out years ago with a plethora of tulips and over the years they went somewhere. Not sure where, but for the last few years this is the only guy who pops up.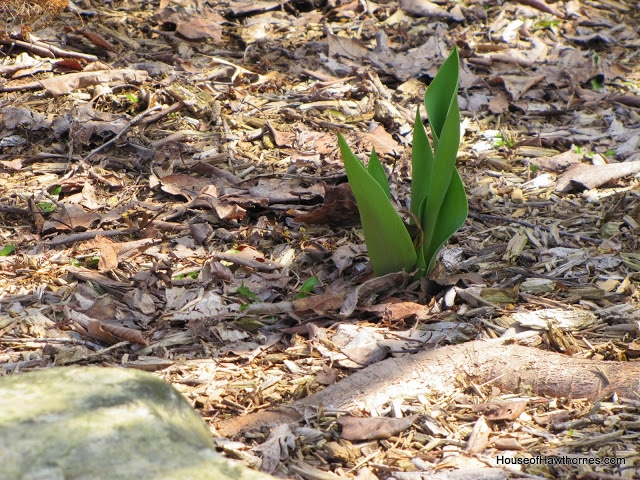 If he produces a bloom this year, I will post numerous photos of it for you.
And BTW, I found a van on Saturday. Yeah! No more dealing with used car salesmen! If I had one more guy ask me what color van I wanted, I was going to strangle someone.