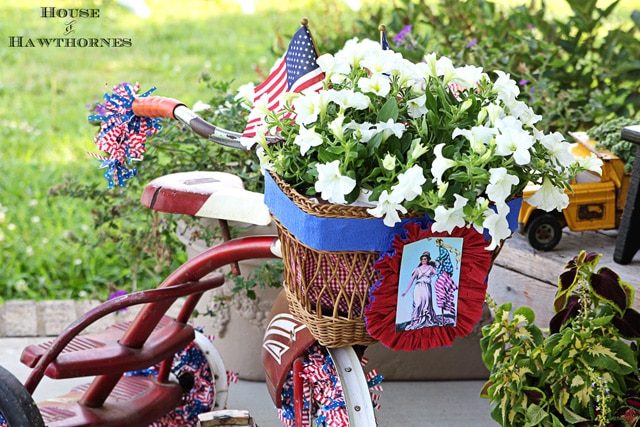 My town has a Fourth Of July parade where the kids decorate their bicycles and ride down the street with all the pageantry of a Norman Rockwell painting. I love that schmaltzy sort of thing.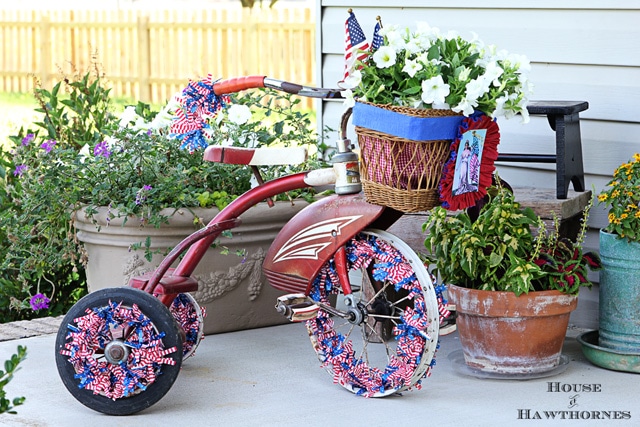 In my dreams. There's still that small matter of a few missing tires.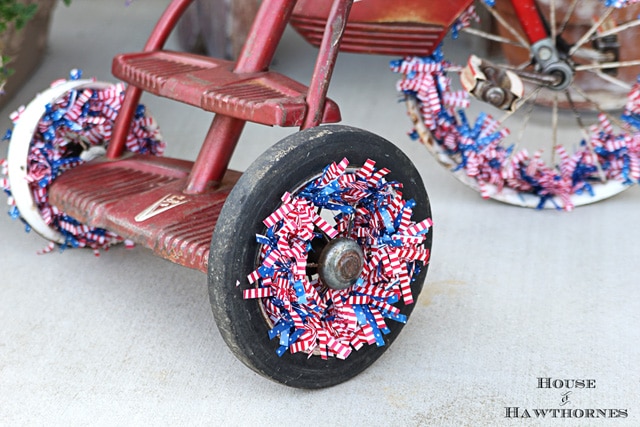 I started out just putting a little bling on the wheels and next thing I knew I was making a crepe paper medallion for the basket full of petunias which was wrapped in a gingham tea towel.
I had to stop myself.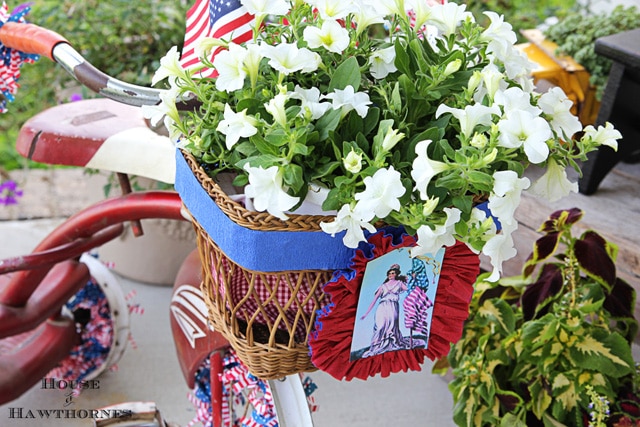 BTW, I decided to keep Trixie on the porch instead of using her for garden decor. I couldn't let her get all rusty and crusty. Us older girls need to look out for each other.