I won the lottery!
Sort of.
I finally had a chance on Thursday to get out of the house and hit a few thrift stores. It seems like I have been cooped up in this house FOREVER.
Between the whole ankle thing, the holidays and my computer woes, thrifting just hadn't been a priority.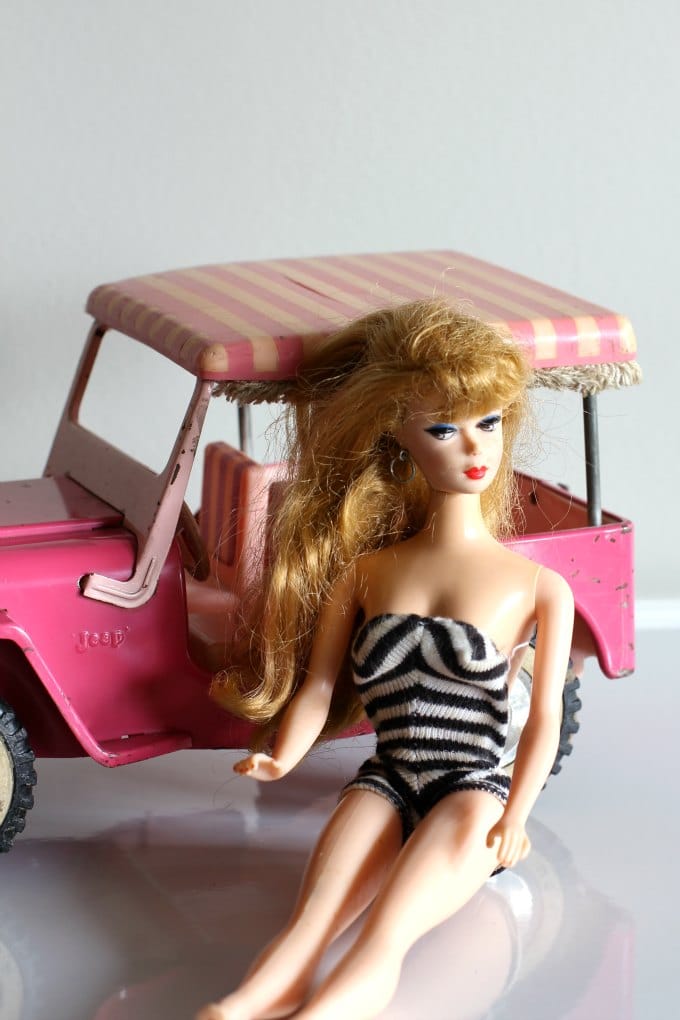 But I was missing it. Man, was I missing it.
Thrifting is like an addiction. Except it's legal and you don't end up with a bad tattoo after a wild night on the town.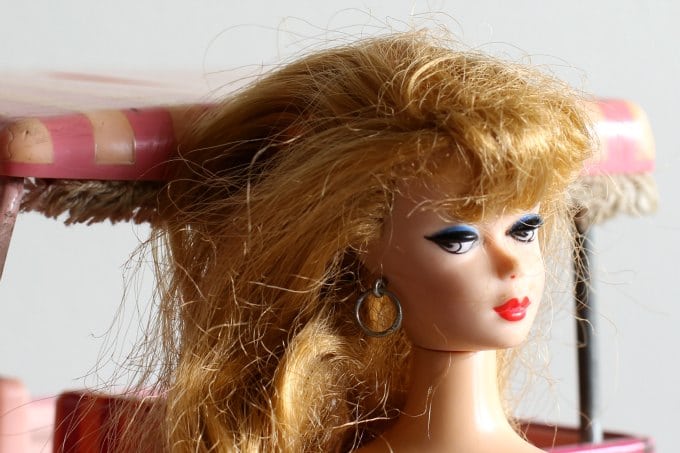 Although you may end up with some questionable purchases.
So off I go to the local thrift to check out what I've been missing.
It appears I haven't been missing much!
There is no Christmas of any kind to be found in the store. I had hoped that some little old ladies had dropped off some of their Shiny Brite ornaments after the holidays, but if they had, the thrift store people have boxed it all up for next year.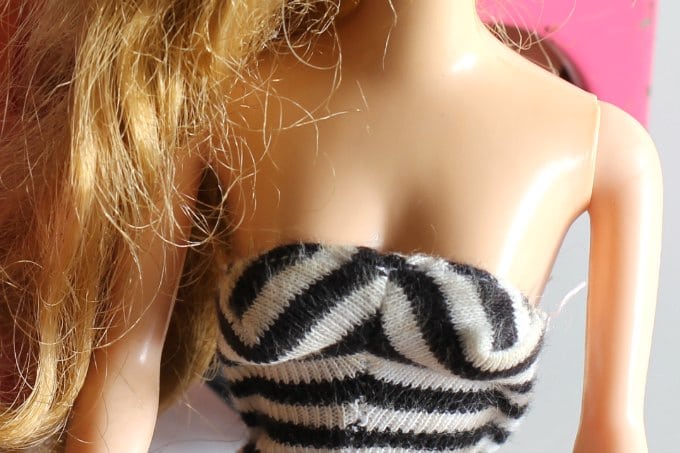 And a lot of the shelves are bare. I probably just missed the monthly 50% sale or something, because it is looking too darn empty in here.
The one bright spot of the store is the toy section. It is jam packed full.
I'm not normally a toy thrifter, because basically it's just broken V-Tech toys or GI Joes with missing hands. I'm all for helping out a vet in need, but I'll save my compassion for the non-plastic variety.
But I decide to check it out and see if there is anything fun in there.
I'm walking along checking out the toy stash and notice my shoe is untied. I bend down to tie it and I am face to face with the hanging goodie bags.
And Barbie.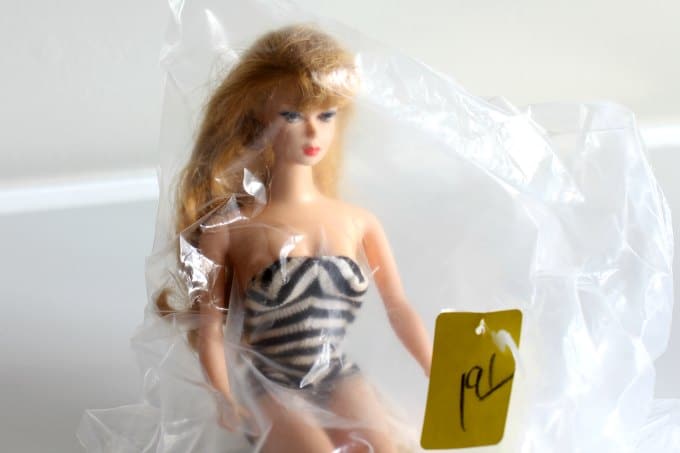 An original 1959 Barbie . . . the Holy Grail of dolls.
I try to play it cool. Breathe, Pam. Just breathe.
I randomly grab a milk glass vase, so as to not draw attention to the fact that I am walking to the counter with a doll worth THOUSANDS.
And I'm going to pay $1.91 for it (damn you Volunteers Of America for your weird pricing, what's wrong with $1.95 or $1.99?).
I manage to saunter up to the check-out desk, casually lay down my FREAKING FIND OF THE CENTURY and patiently wait for the woman to ring me up.
All the while expecting the lady to say "Not so fast! We must have mis-priced this one, Missy!"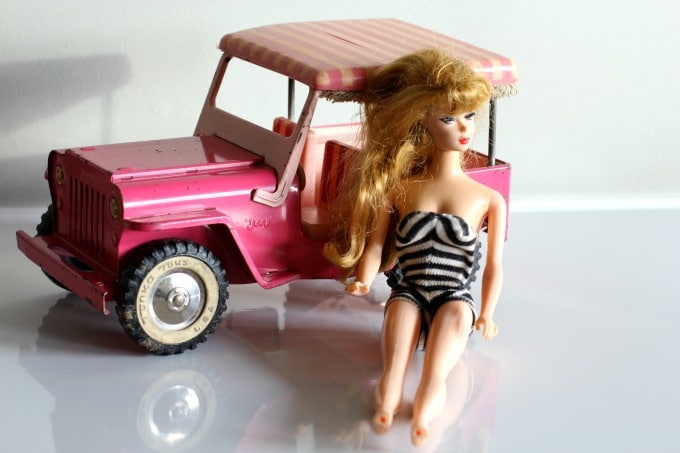 But she doesn't, so I quickly pay for my two items and walk out the door before anyone can stop me.
I made it! I have found her! I am rolling in the dough!!!
Or so I think.
I didn't have my glasses on in the store, so I couldn't analyze her, but when I got out the car and put my glasses on I noticed that her back was stamped with the date . . . 1959.
And 1993.
Womp, womp.
My heart sank.
It was the reproduction "original" Barbie that Mattel sold in the 90's.
Goodbye, fancy new computer. Goodbye, trip to Hawaii. It was nice dreaming about you.