Discover over 20 hot chocolate recipes perfect for warming up your winter days. Including traditional, crockpot and boozy recipes.
If you think hot chocolate recipes consist of opening up an envelope and pouring boiling water into a mug, I have news for you. There's more to hot chocolate than that!
Oh yeah, there's white chocolate hot chocolate, red wine hot chocolate, cinnamon roll hot chocolate. Even frozen hot chocolate (an oxymoron if I ever saw one).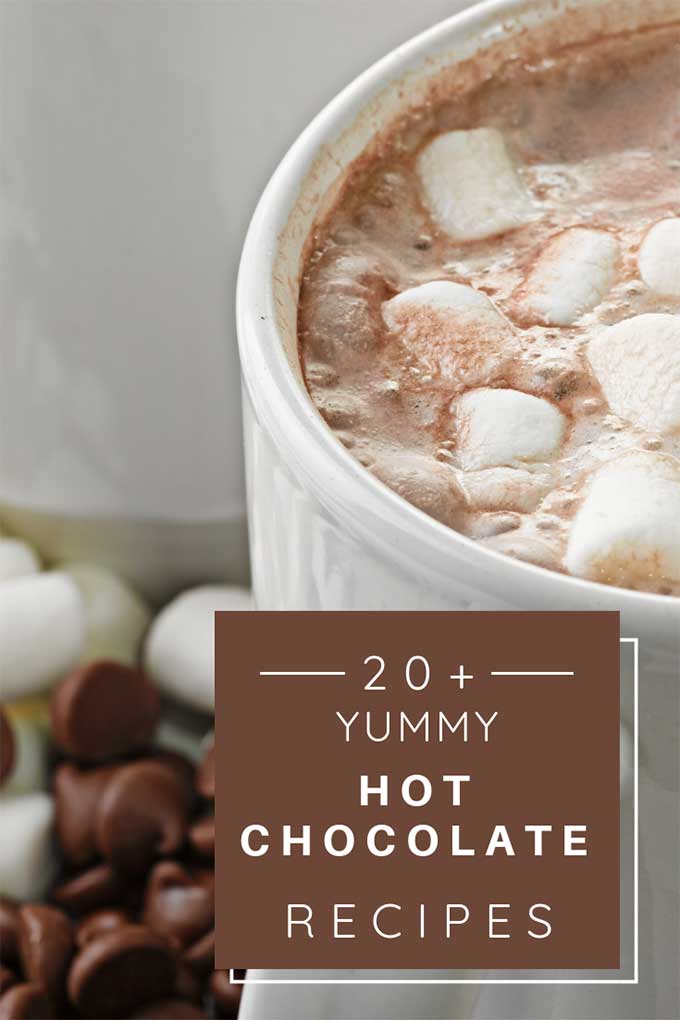 BACKSTORY HERE - When I was setting up the shot in the first photo, I bumped into my setup and hot chocolate went flying. I had to wipe it off the wall, mop it off the piece of slate and worst of all, wash it off my birch log. Picture me standing at the sink with my birch log in one hand and my blow dryer in the other trying to get it dried off again before I could take my photos. Blow drying a log was not something my thirteen year old self would have EVER thought I'd be doing!
Enough about me and my log, you're here for the . . .
20+ Cozy Hot Chocolate Recipes
Prefer some boozie hot chocolate recipes?
And why limit your hot chocolate intake to drinking it? Here are some bonus Hot Chocolate Foods:
Some other hot chocolate related posts from House Of Hawthornes you may have missed:
Holiday Hot Chocolate Bar with Easy Homemade Recipe Mix - cute Christmas Eve entertaining idea
Cozy Hot Cocoa Station For The Holidays - a much smaller holiday version, and yes, that's your old school lunchbox used to corral it all together
Valentines Hot Chocolate Bar - hot chocolate isn't just for fall and the holiday season, it's perfect for Valentine's Day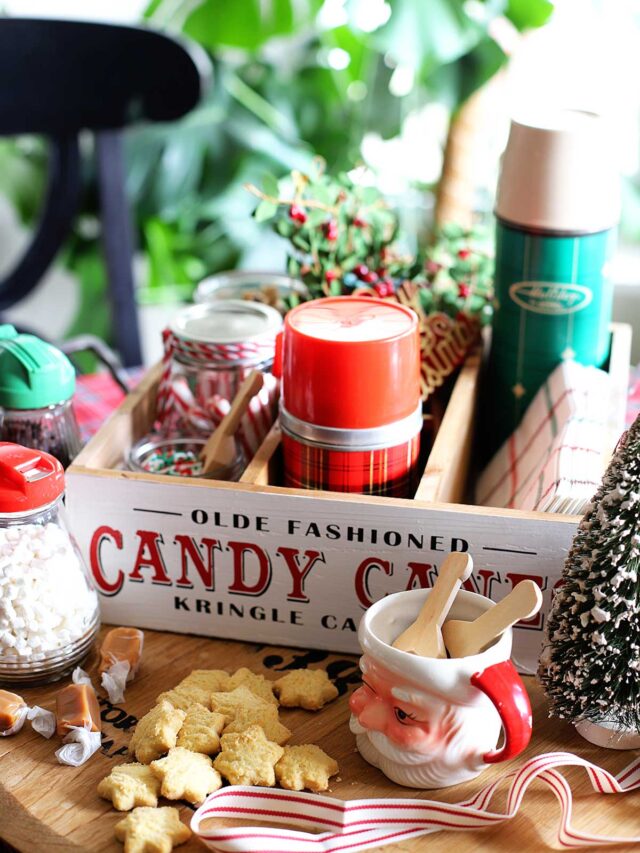 Are you a hot chocolate addict like I am? Or do you prefer the quick and easy powdered variety?