Do you remember making paper hearts in grade school?
Sort of like when you cut out paper snowflakes with scissors, but this time in the shape of a heart?
Those were the days. When a couple pieces of paper and a pair of scissors could occupy you for the whole afternoon.
And for your classroom Valentine's Day party you'd cover a shoe box in construction paper, glue on a few of those paper hearts and then sit back and wait for all the kids in your class to drop their Valentine's in your "mailbox".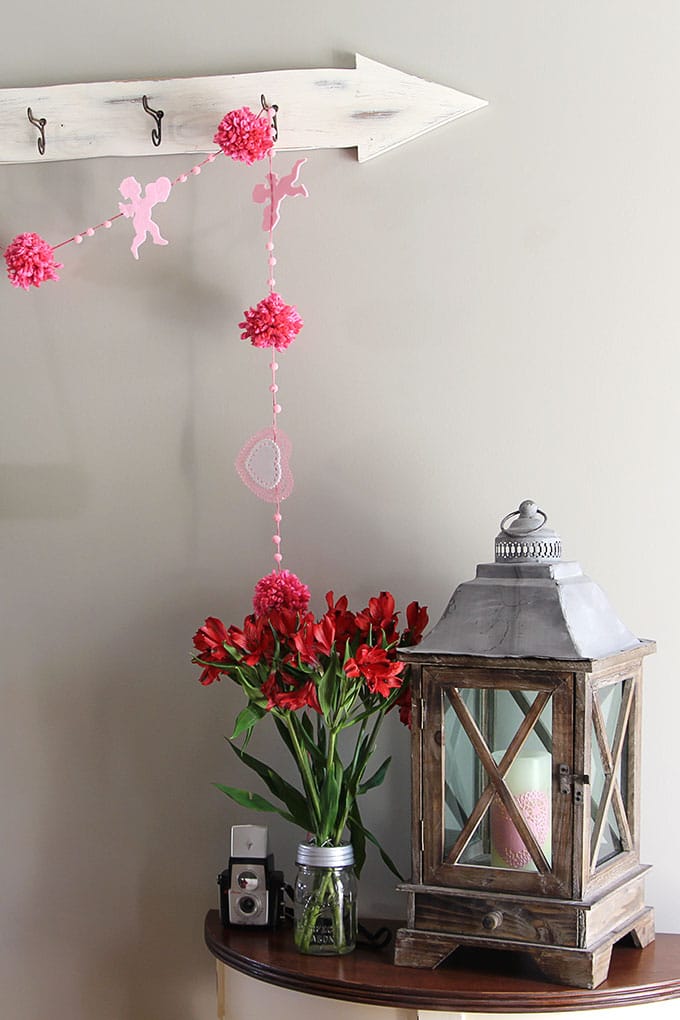 In our school you had to bring Valentine's for every single kid in class (whether they ate boogers or not), so that meant you were assured of having a ton of Valentine's by the end of the class party.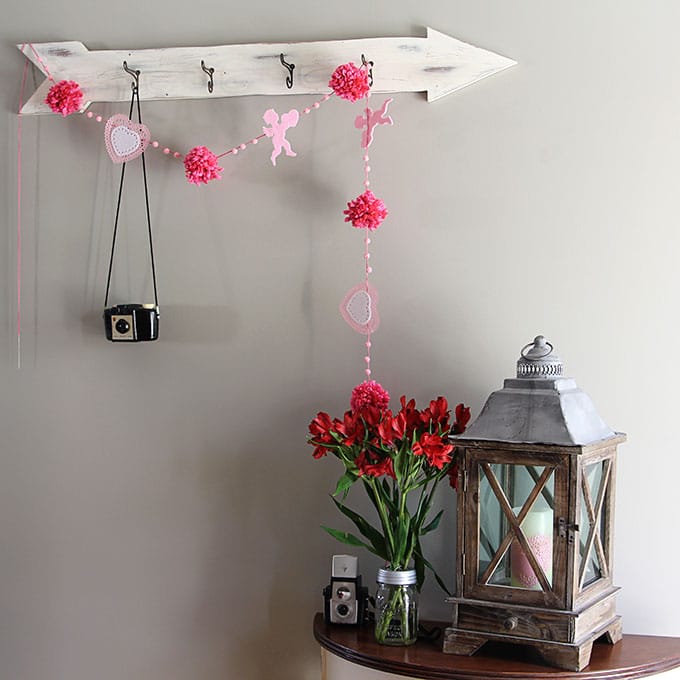 Of course, you could read whatever you wanted to into the Valentines. If it was from THE boy you had a crush on, then of course his Valentine with a bulldozer on it had a deeper meaning.
Oh, he wants to scoop me up!!! He must LOVE me!
It is with that child-like innocence and love of simplicity that I made my
Quick And Easy Valentine's Day Banner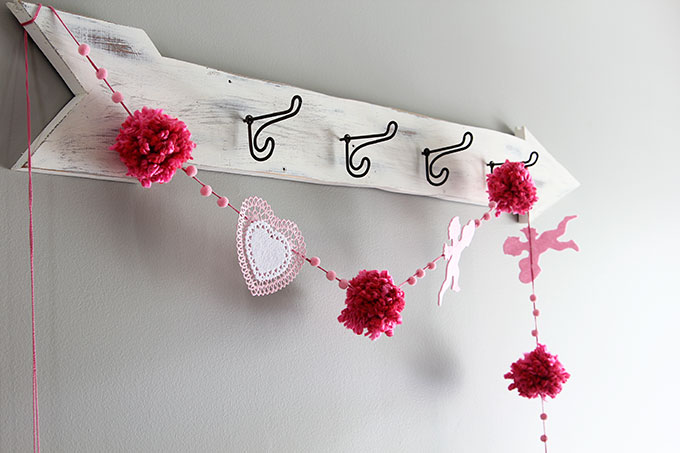 Except I used store-bought paper hearts instead of making my own. And there's no Valentine's Day mailbox. And no boogers.
So yeah, just a nod to my elementary school days.
Now, I'm not going to go into a full blown mind-numbing tutorial on it for you, because a) it's not that complicated and b) it's not that complicated, but I will give you a rundown on what I used.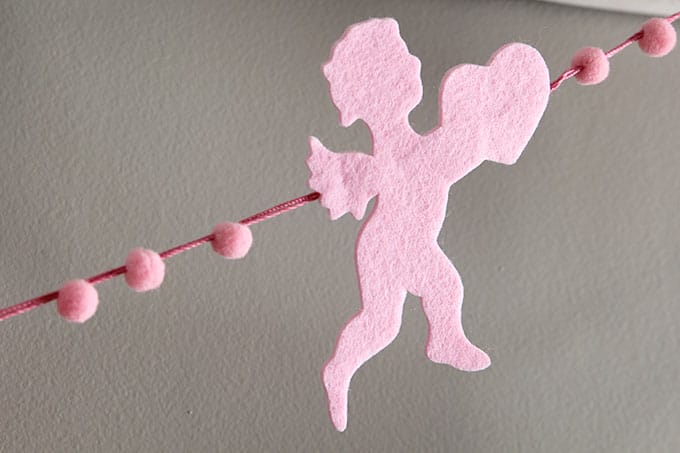 (This post contains some affiliate links for your convenience. You can read my full disclosure policy here.)
Supplies:
Paper Heart Doilies (can be found at ANY craft store or most dollar stores)
Pink Crochet Thread
Needle
Yarn To Make Your Own Pom Poms (I used Lion Brand Hometown USA's Honolulu Pink)
Felt Cupids, Hearts or Something Valentine-ish
Felt Heart Shaped Stickers (bought in person at Michael's, but I can't find them on their website)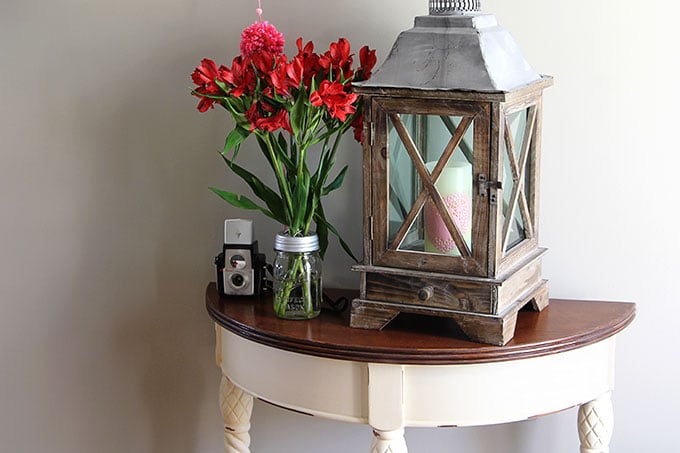 Instructions:
Add stickers to your paper heart doilies if you want to bling them up a bit, could also use glitter or leave as is.
Make some homemade pom poms out of yarn.*
Thread your needle with crochet thread.
String your paper heart doilies, homemade yarn pom poms, mini pom poms and felt cupids/doodads onto your crochet thread.
Space them out however you like. My garland is around four feet long.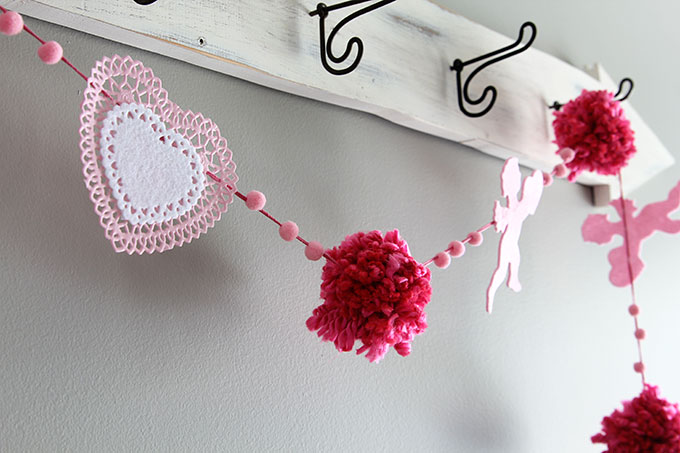 I had originally planned on hanging it on my blue dresser in the living room, but it was too long for that so I ended up throwing it cattywampus onto my coat hook in the hallway. And it wasn't until I was writing this post that it occurred to me that the arrow coat hook sort of went with my Valentine's Day theme.
Cupid. Shooting people with arrows. Bam!
It couldn't have worked out better if I'd planned it!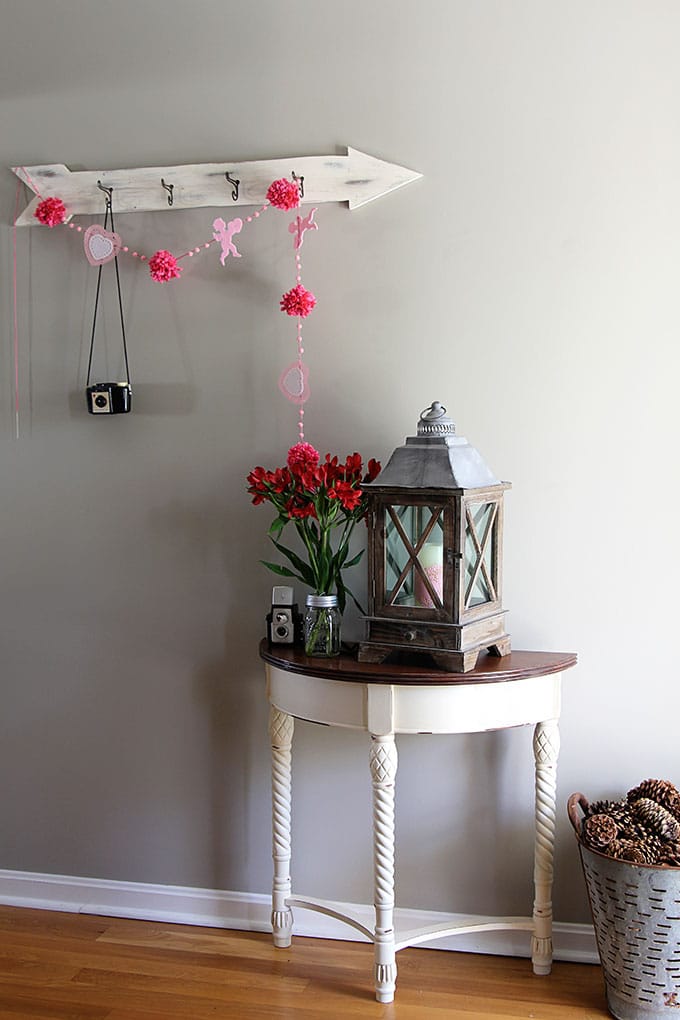 OK, and this is where I hang my head in crafting shame. I took all these photos and forgot to cut my string off at the end! It still has the needle attached!
If you're feeling like you want to pin something to your Pinterest boards today, go at it! Cupid will reward you!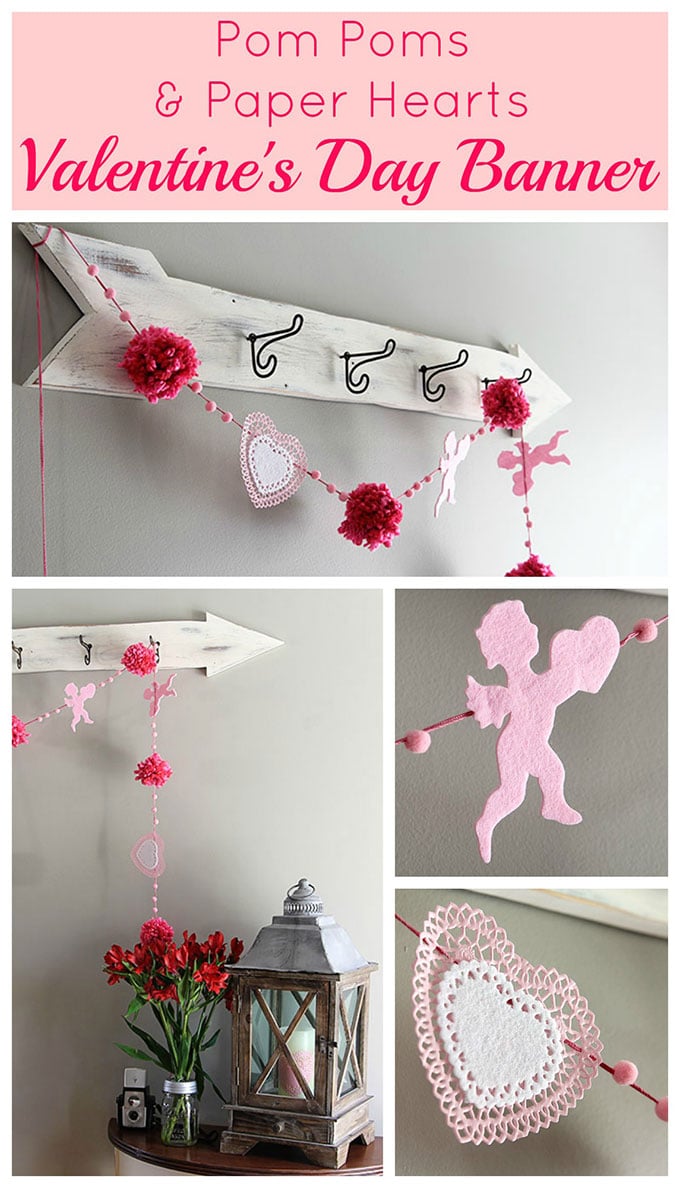 Some other Valentine's Day posts you may like:
Five Adorable DIY Valentine Crafts You Can't Miss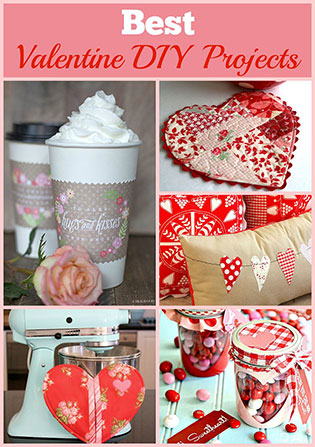 Valentine's Day Chalkboard Vignette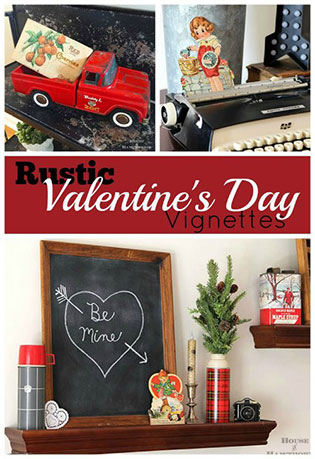 Thrifty And Super Easy Valentine's Day Garland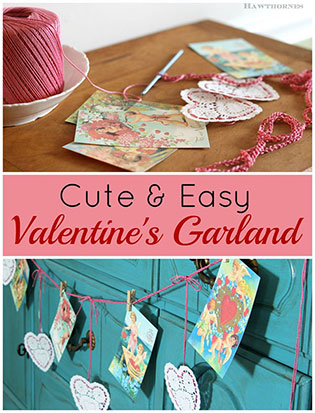 *If you need a good pom pom tutorial, Michelle at Dandelion Patina has a great one using the Clover Pom Pom Maker.