If you missed installment number one of Mr. Chippy you can read about me rescuing my mother's vintage enamel topped table. He wasn't being held hostage or anything, he had just been a little mistreated and neglected.
He now resides happily at my house.
This is what he started as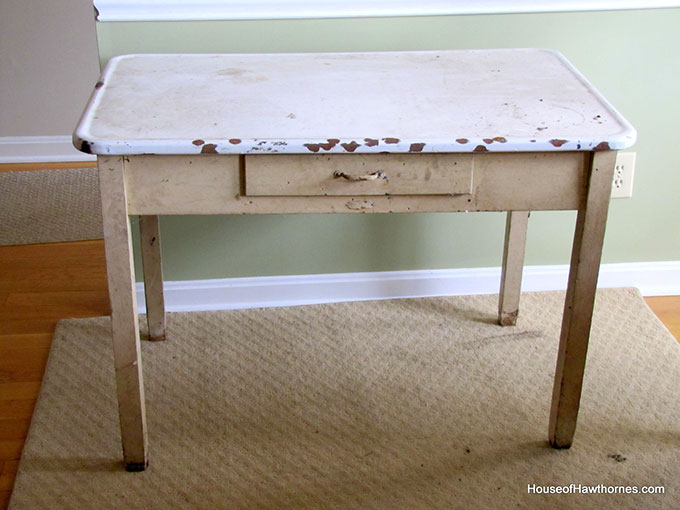 and what he looks like now.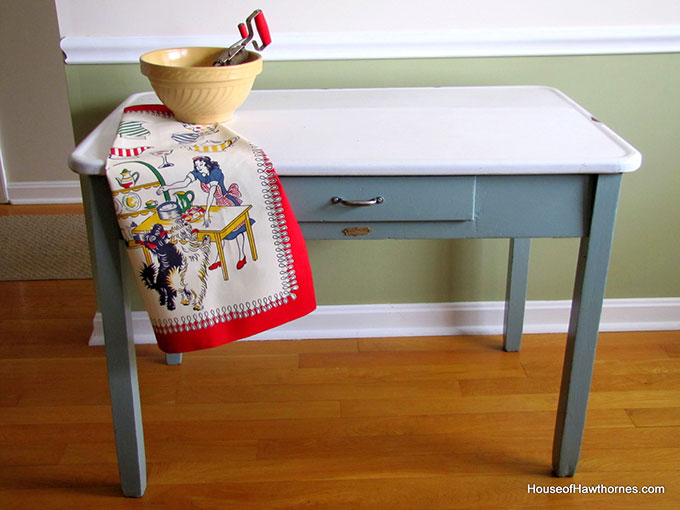 I solved the excessive chippiness and rust problem by unscrewing the enamel top and turning it around 180 degrees.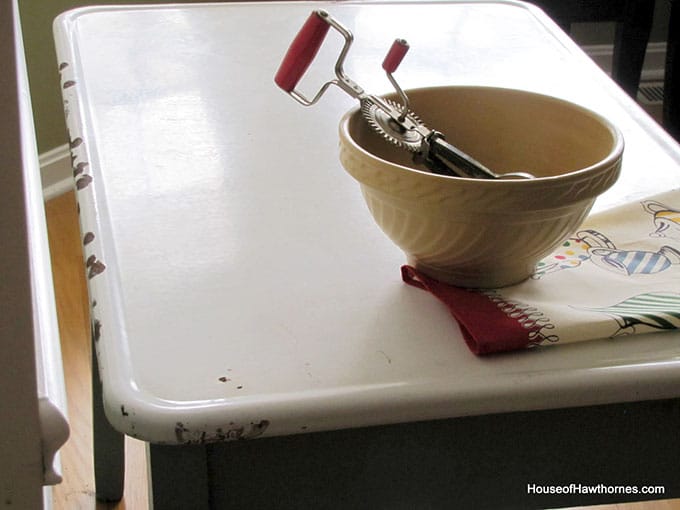 I know that doesn't really solve the problem, but it is a heck of a lot less noticeable now, since I can put the bad spot against a wall.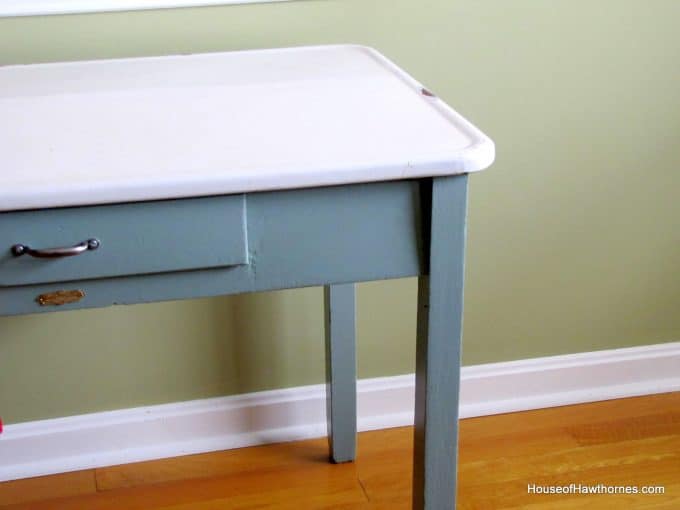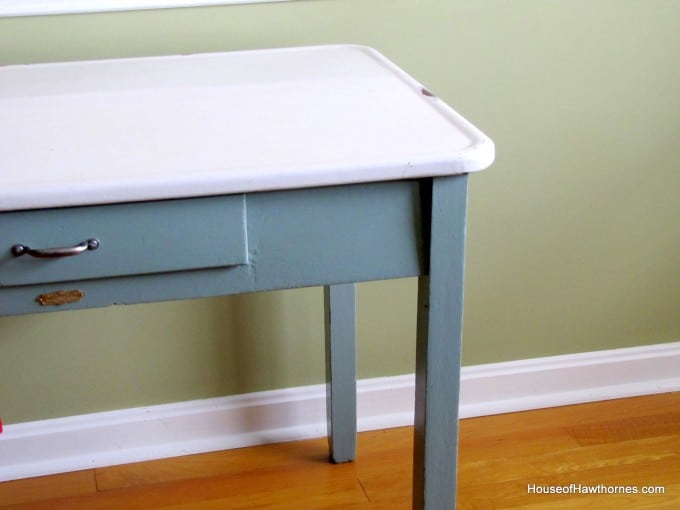 Using soap and water and spray cleaners really didn't even TOUCH the embedded black stuff on the top, so I brought out my trusty Bar Keepers Friend and it got the majority of the 100 years of dirt off of it.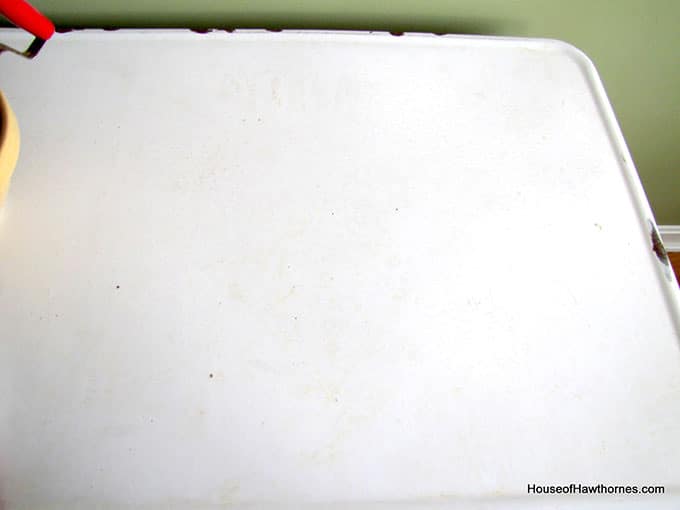 If you've never used it, Bar Keepers Friend is like Comet Cleanser except not gritty and it doesn't scratch. I originally bought it to keep my fancy cookware looking shiny, but I am finding more and more places to use it.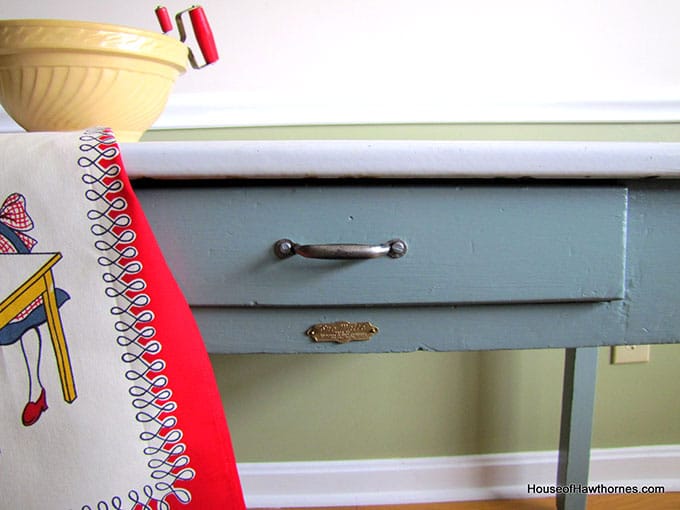 This is one of my favorite kitchen towels, although I never actually use it for dishes. Don't we all have just-for-look towels?
It's not just me is it?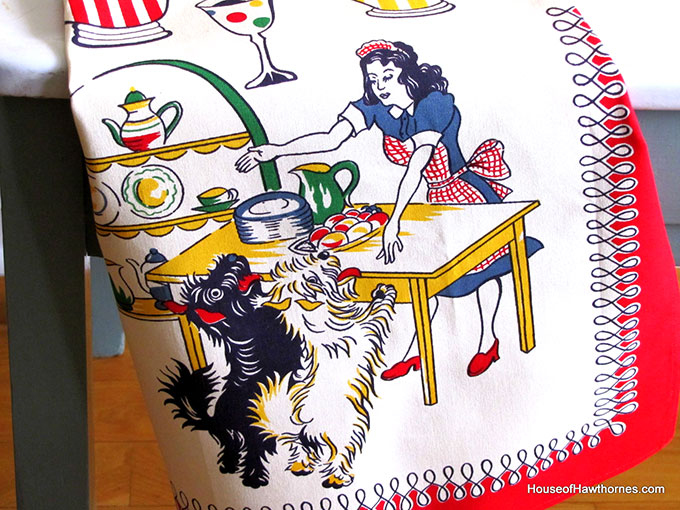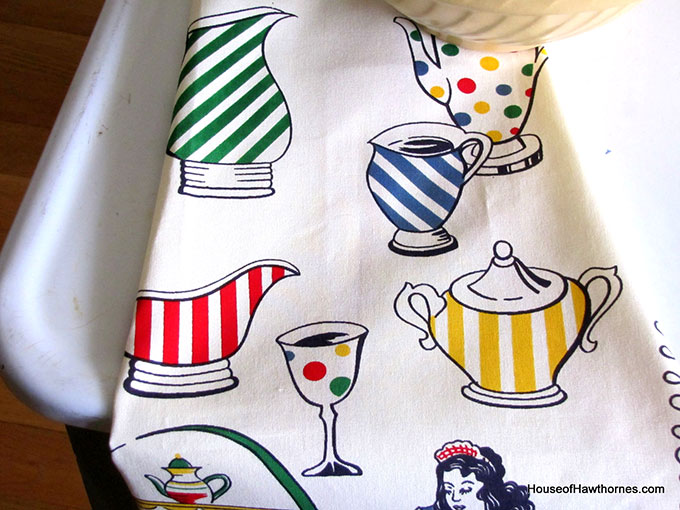 One of my favorite mixing bowls with my vintage egg beater.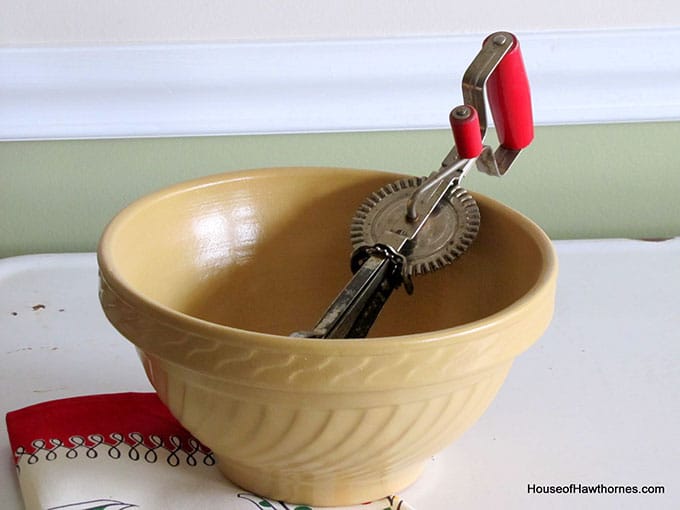 You didn't think I was actually mixing something up in here, did you? Nope, just for looks.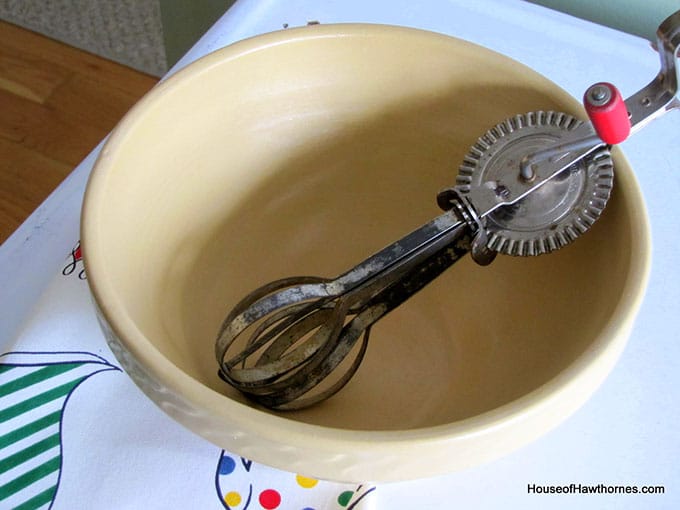 I cleaned the paint off the original handle with a wire brush on my husband's bench grinder. It's that machine with all the stiff twirling metal wires that looks like it could take your fingers off if you slipped.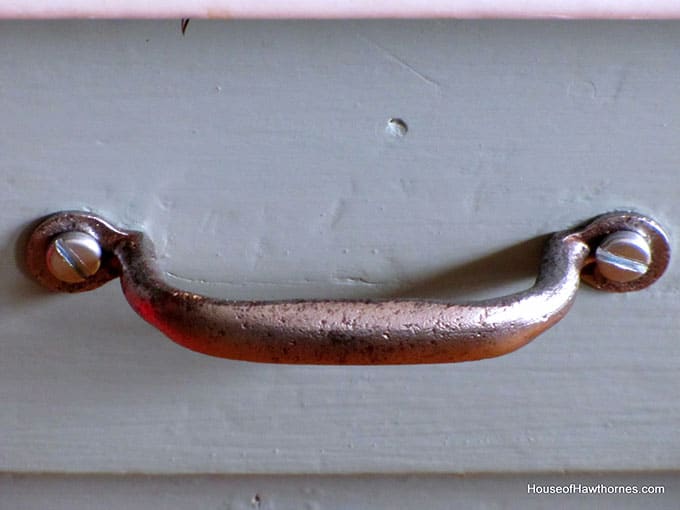 And the paint sort of fell off the label while I was taking it off the table. Sort of like. magic. Then I just polished it up with the Bar Keepers Friend.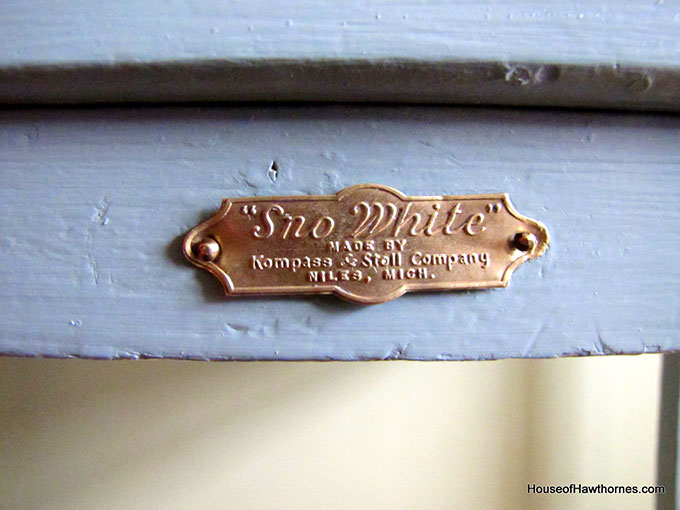 The color used was Benjamin Moore's Azores, but mixed at Home Depot in their semi-gloss Behr paint. I have nothing against Benjamin Moore paint, I just happened to be at Home Depot that day.
Some of my photos make it look a little like 1980's country blue, but it is actually a turquoise/blue/green/gray color.
One more look at Mr. Chippy's before and after.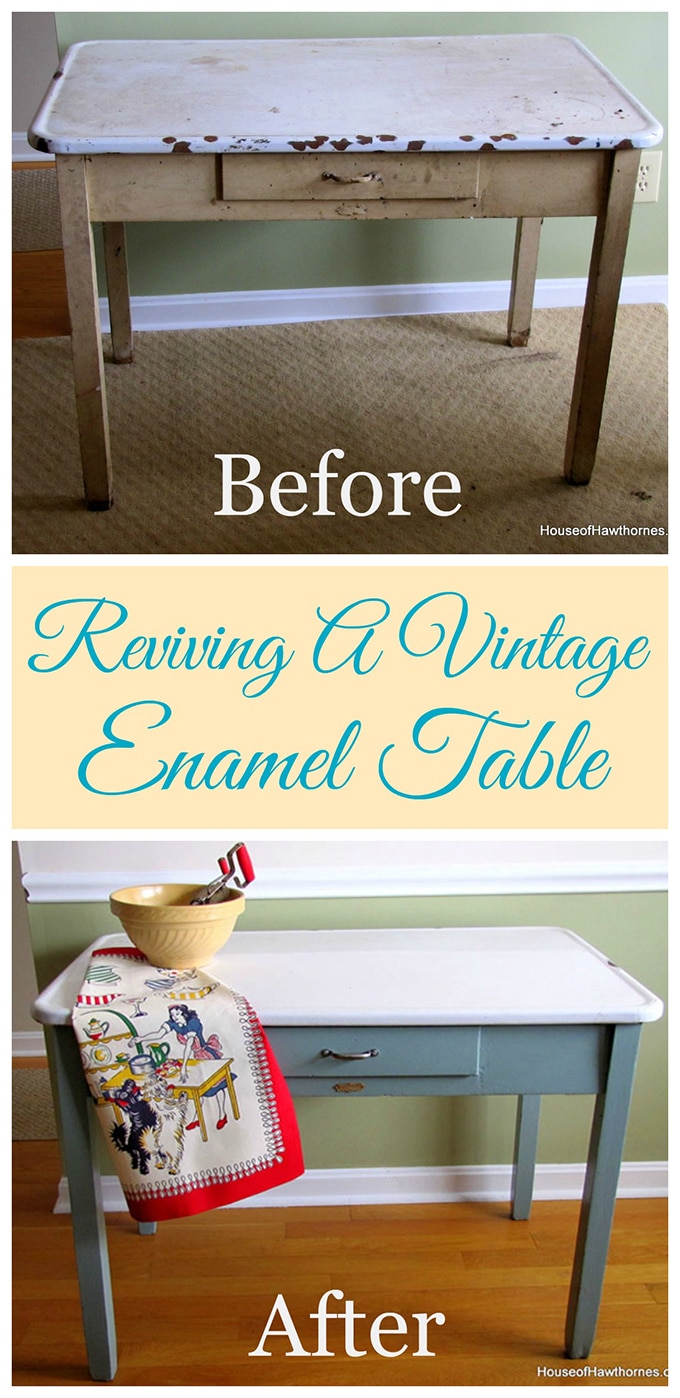 Hopefully he'll last another few decades.