A lot of people have asked me about the fruit basket in the background of my photos in a recent post.
It's a doorstop. Or door stop. Whichever you prefer.
I brought it out into better lighting so you could see it clearer.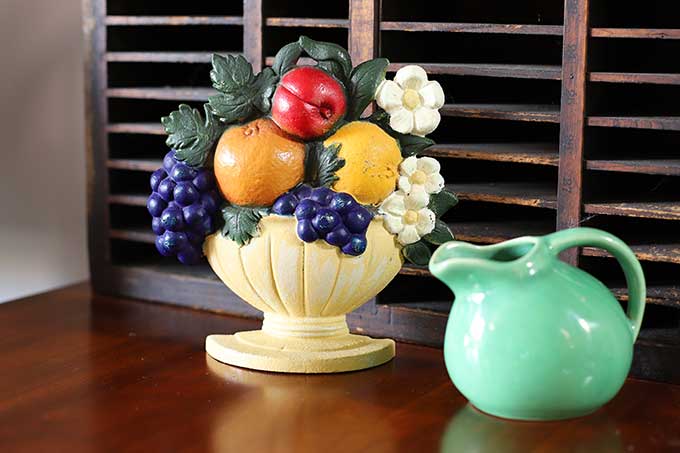 This doostop was made by John Wright, a division of Donsco Inc..
John Wright purchased old Hubley molds and starting making reproductions using these old molds in the 1940's. This fruit basket is from the Hubley Mold #456.
Doorstops were used in the 1800's and early 1900's during spring and summer to prop your doors open. You didn't want your doors blowing shut or banging against the walls. They went out of style when air conditioning was introduced.
This doorstop has had a turbulent past. My Mom decided to brighten up the colors by repainting it. Well, she repainted everything except for the orange and apple. Must not have had any orange and red craft paint on hand.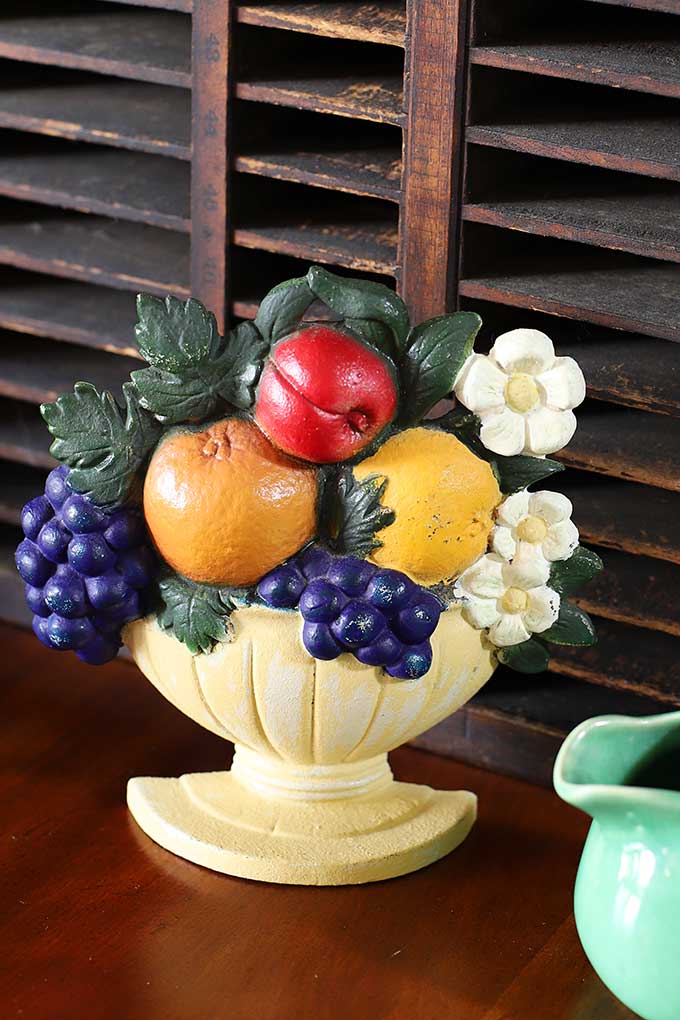 I don't think she ever watched the Antiques Roadshow. Because we've all heard from the Keno brothers that painting diminishes the value.
This is a photo of the original doorstop that was made by Hubley. An original Hubley doorstop is worth a lot more money than my 1940's version.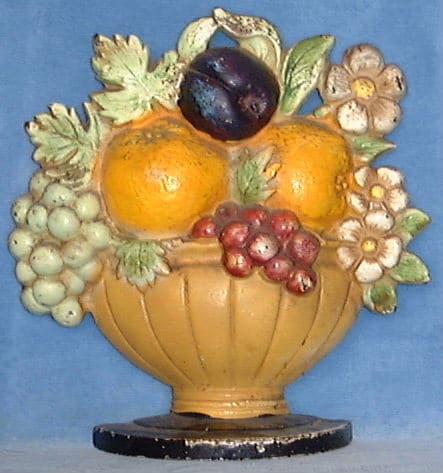 Photo courtesy of Doorstops.com
One of Hubley's most recognizable doorstops is the Boston Bull Pup.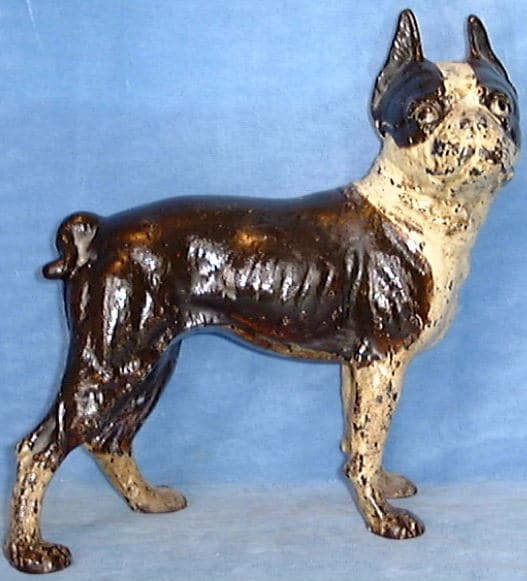 Photo courtesy of Doorstops.com
I would love to have this little guy, but it would have to be a reproduction. I won't be shelling out $250-$450 for him. Or her. Can't tell from this angle.
Other Posts You May Enjoy:
Resources For Vintage And Thrift Store Lovers
How To Clean And Restore Thrift Store Finds
Top 10 Thrift Store Shopping Tips