I love vintage medical cabinets. They can be used for so many different things in the house including bathroom storage,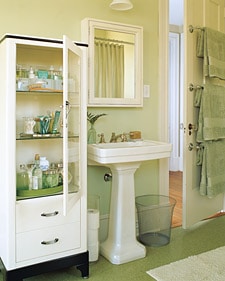 display cases for all those cool vintage finds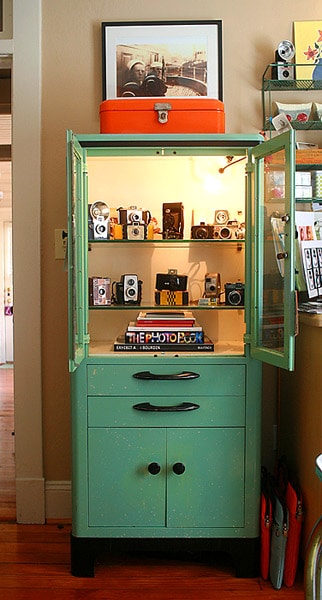 (Piewacket - Lara Rossignal)
and even as jewelry storage.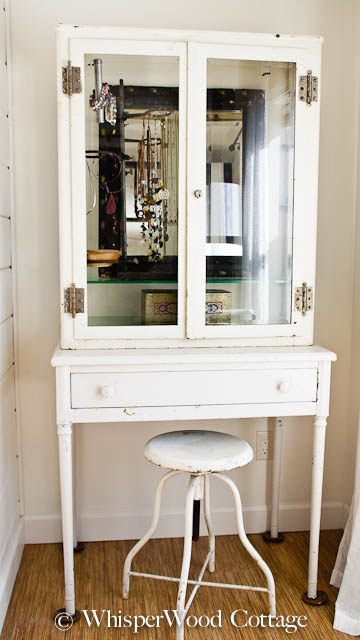 So when I was out garage sale shopping a few weeks ago, I got all excited when I saw a metal cabinet with sexy legs. I was totally overlooking the fact that it did not have glass doors, which to me are a hallmark of a medical cabinet.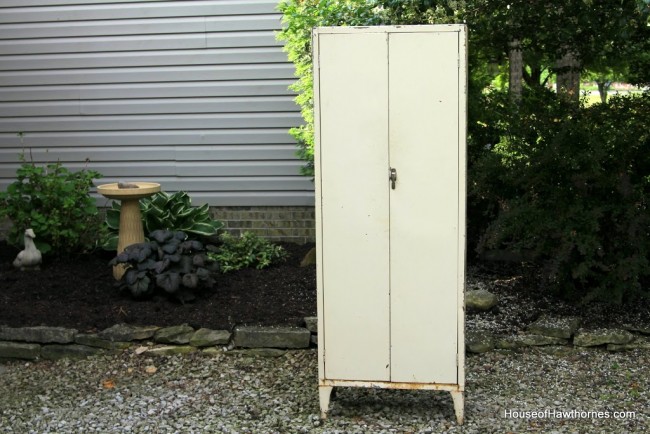 I'll wait while you scroll back up to the other cabinets and back down to this one . . .
Are you back?
Not the same, right? The glass really makes a difference.
Maybe it's just an old bathroom cabinet. Oh, and the yellow on the bottom shelves is rust, not "bathroom-related liquids". Just thought I'd clarify that in case you were wondering.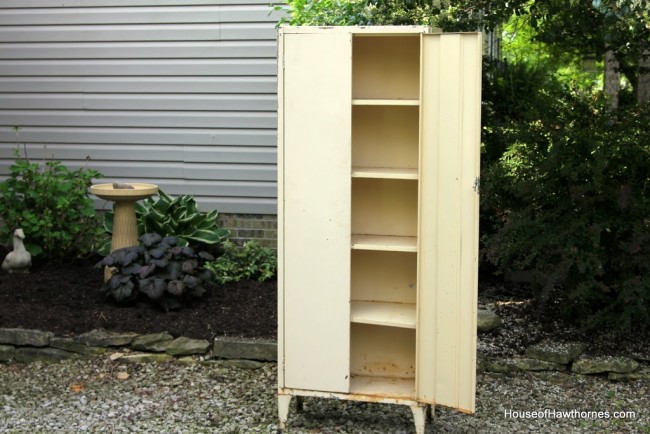 My husband actually thinks it's just a run of the mill garage cabinet, but I think the legs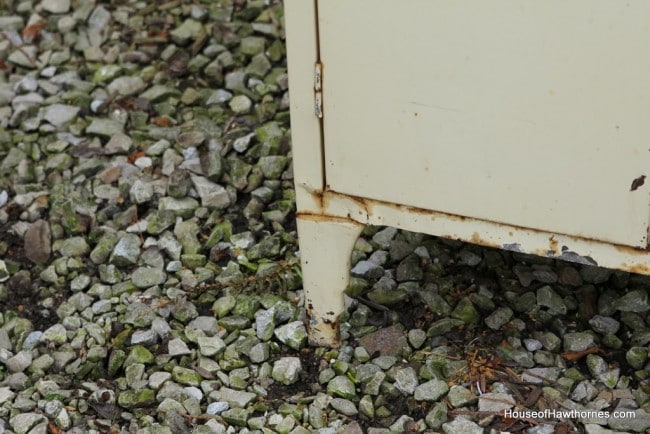 and the latch are sort of special and give it a vintage feel.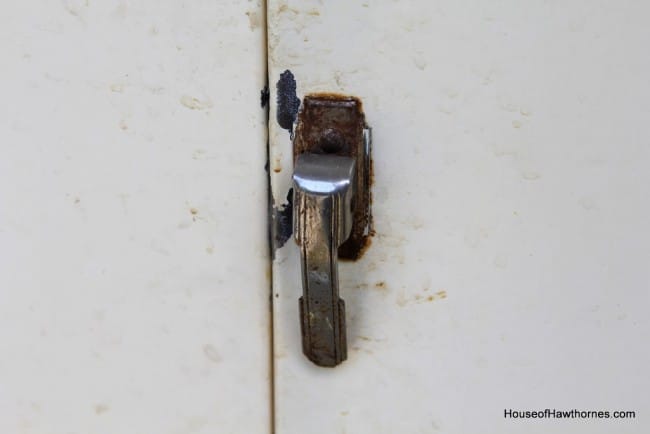 This insignia on the doors sort of shouts older cabinet to me too. BTW, I really can't get Maxi-Pads out of my mind when I look at this though. Anyone else have that thought pop into their mind when looking at this decal? Anyone?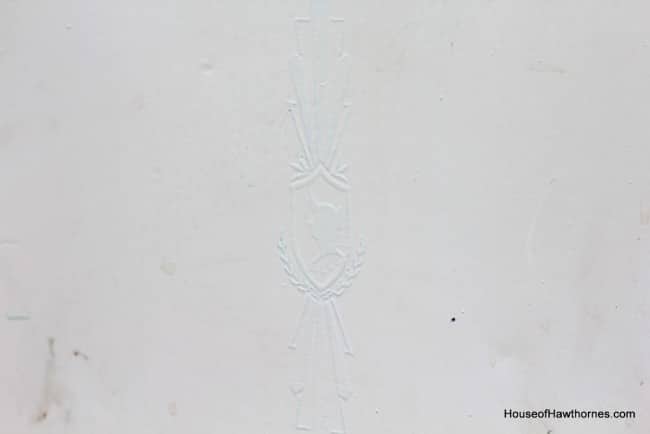 I've tried to find another similar cabinet online and haven't had any luck. Does it shout cool vintage metal cabinet which may or may not have been used in a medical office to you or do you agree with the hubby and think I should just sit it in the garage and put paint cans in it?