I don't know about you, but I sort of get emotionally attached to some of my vignettes and just don't have the heart to tear them down completely and start new each season.
So, on the shelf in my living room, I'm still rockin' my Thermos and Christmas greens along with my Valentine's Day decor.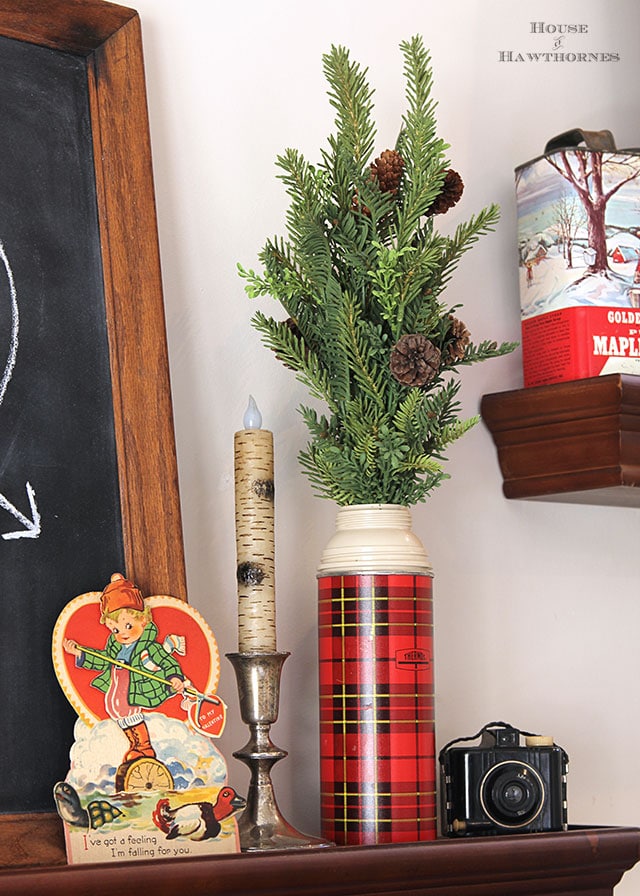 I figure I can pull it off until 4th of July if I just trade out the greens in the Thermos for some Easter eggs on a stick and then, later on, some flags.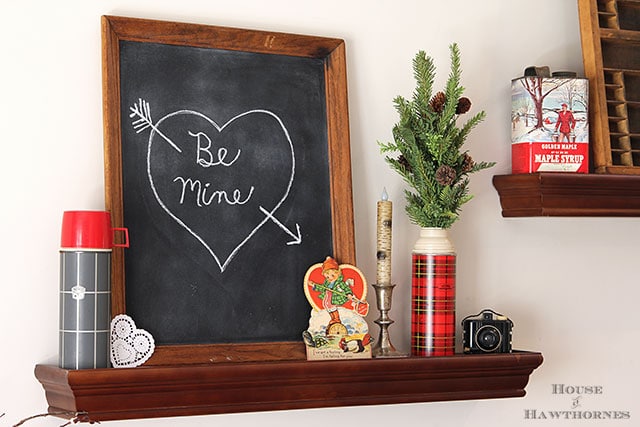 OK, I may have to rethink the eggs on a stick, but maybe some pussy willow or forsythia might work for spring?
I thought the lumberjack valentine was sort of brilliant, seeing as how the little guy is rolling around on a log and the candle beside him is made to look like a birch log.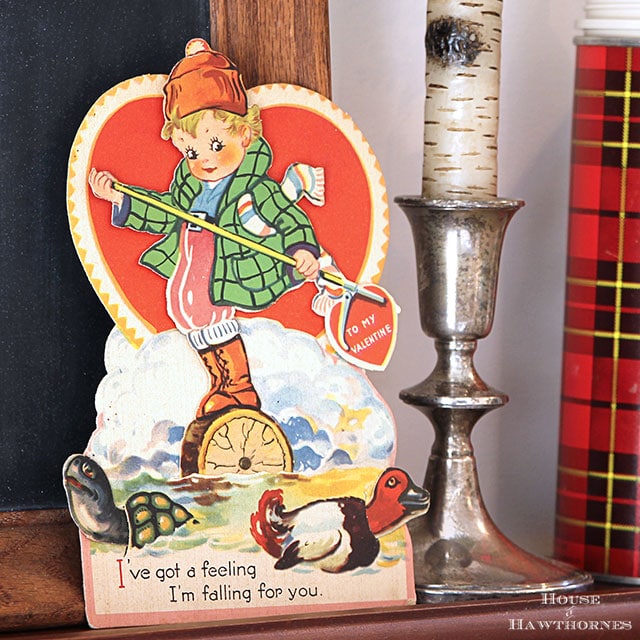 And he also sort of resembles the guy on the maple syrup tin. Do lumberjacks make maple syrup?
So really, at my house, it's all about keeping the bones of a vignette and just trading out a few things to freshen it up seasonally.
Now, some people would have shown you this stuff WEEKS ago so you could get ideas and inspiration for your own Valentine's Day vignette.
Those people are totally too organized for my liking.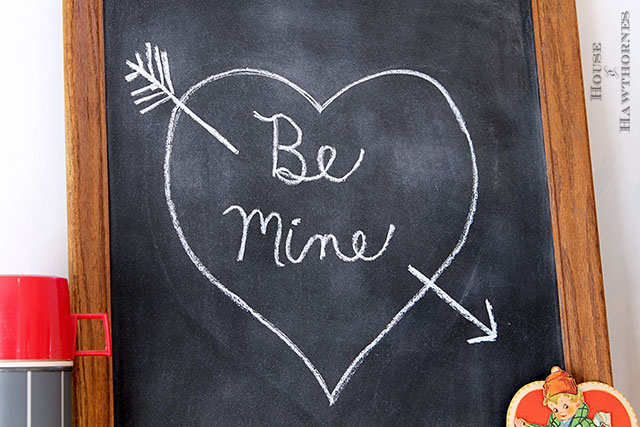 Just file this away for next year. That's what they invented Pinterest for 🙂
While we're talking Valentine's Day, I'll throw in two more vignettes that I haven't shown you yet and really won't help you this year.
This is called my Help, My Feet Are Stuck In A Typewriter vignette.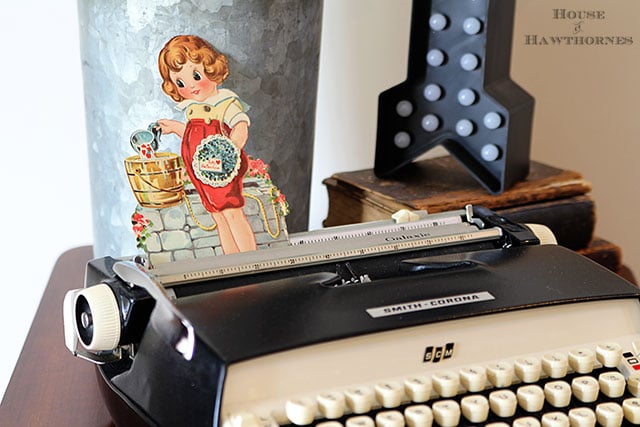 And my Truckload Of Very Old Chocolates Being Driven To The Zoo vignette.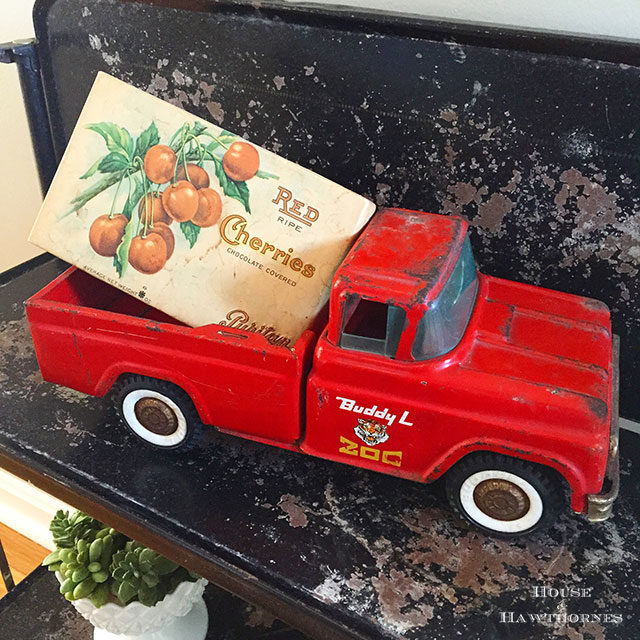 Here's hoping to not have to dive into THOSE chocolates later today 🙂
BTW, this is what the area looked like for Christmas.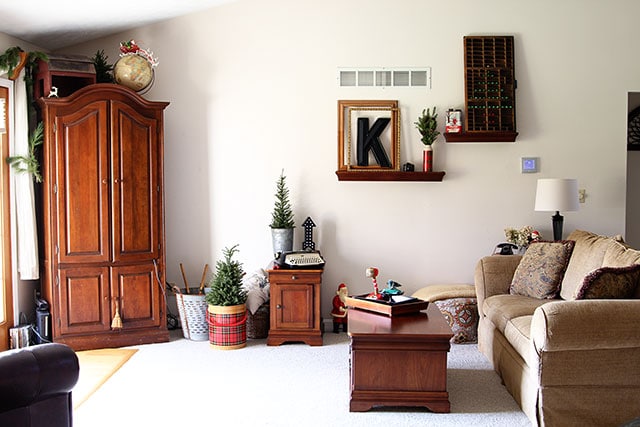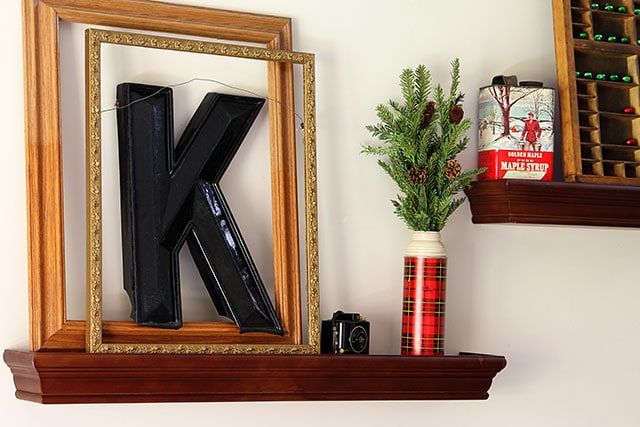 Wishing you a romantic and fun Valentine's Day! And stop back on by for your Easter decor inspiration on or after April 5th.
Other posts you may enjoy:
Quick And Easy Valentines Day Banner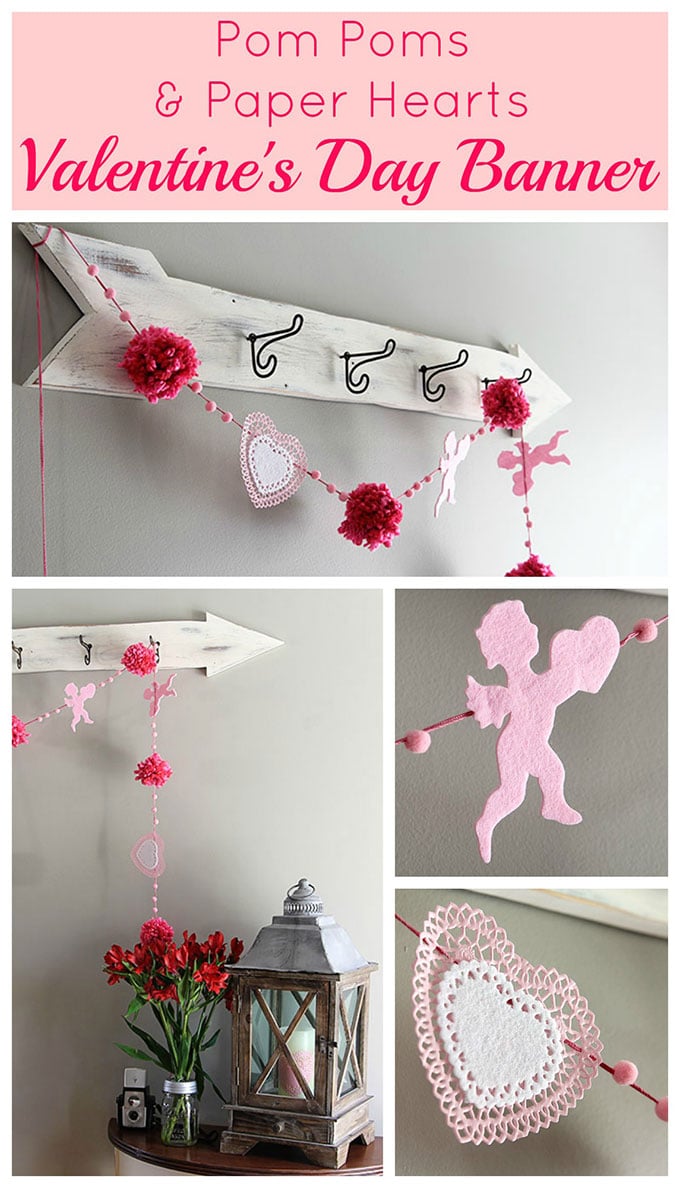 DIY Valentine Gifts You Can't Miss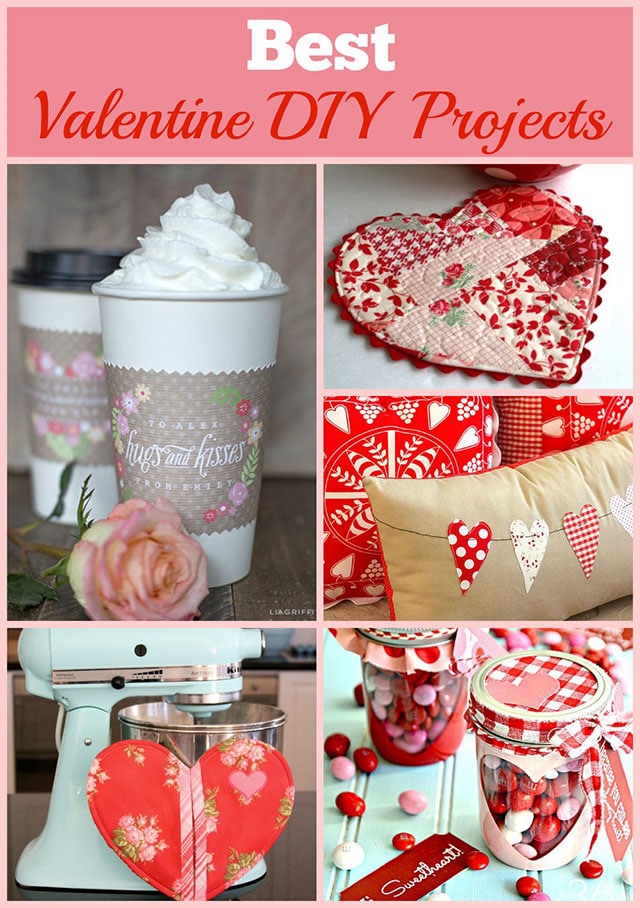 (This post contains some affiliate links for your convenience. You can read my full disclosure policy here.)