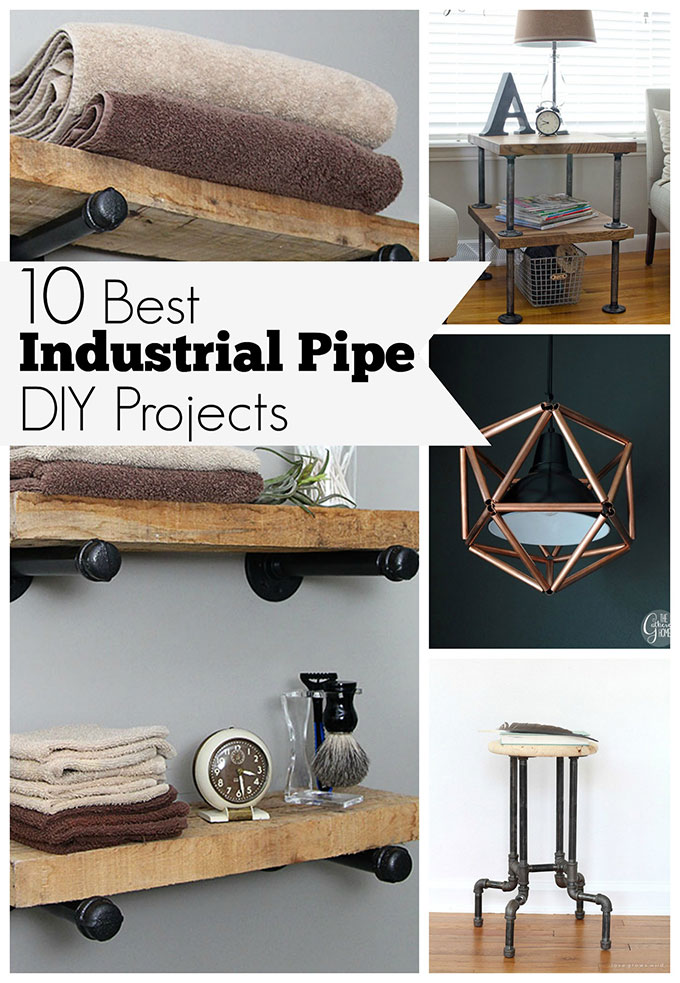 I don't know who started doing DIY Industrial Pipe projects for home decor, but I salute you!
Or lift a plumbers wrench to you or something.
I think a good industrial pipe project is needed in every home. I've seen them in the bathroom (like my DIY Industrial Pipe Shelves I made in the fall), in the living room, entryway and even in the laundry room.
I think part of the appeal is they are easy to make, sturdy as all get out and somewhat MacGyver-ish.
You're not using a potato and a screw driver to make a flying car or anything, but it sure is satisfying to screw together a bunch of odds and ends and come up with something you can sit a cup of coffee on.
So I gathered together some of my favorite DIY Industrial Pipe Projects from around the internet to share with you. Hopefully they will give you some inspiration to try a project of your own.
10 Best DIY Industrial Pipe Projects
Industrial Pipe Side Table from The Golden Sycamore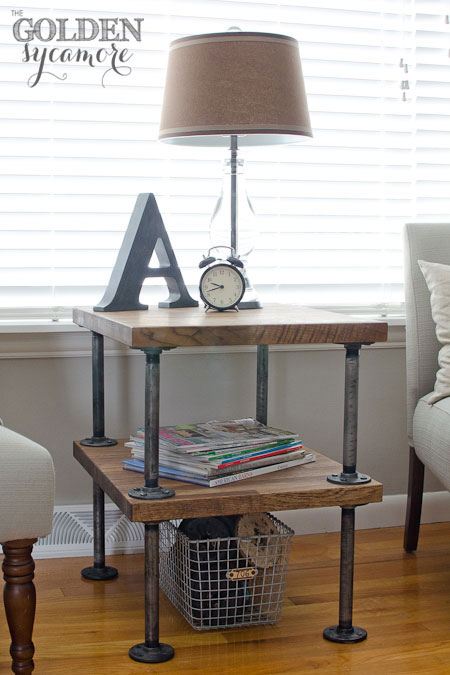 The Gathered Home's Copper Pipe Light Fixture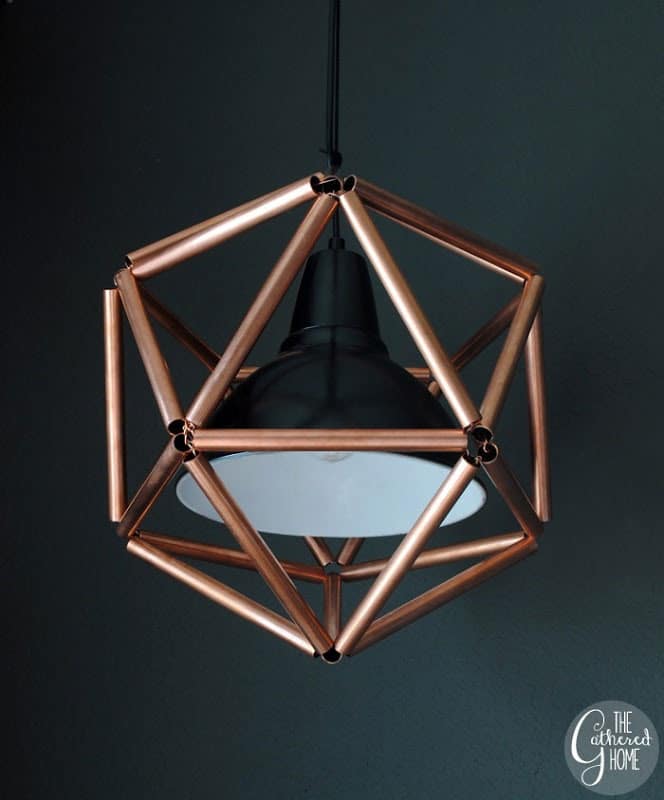 Love Grows Wild's DIY Industrial Pipe Stools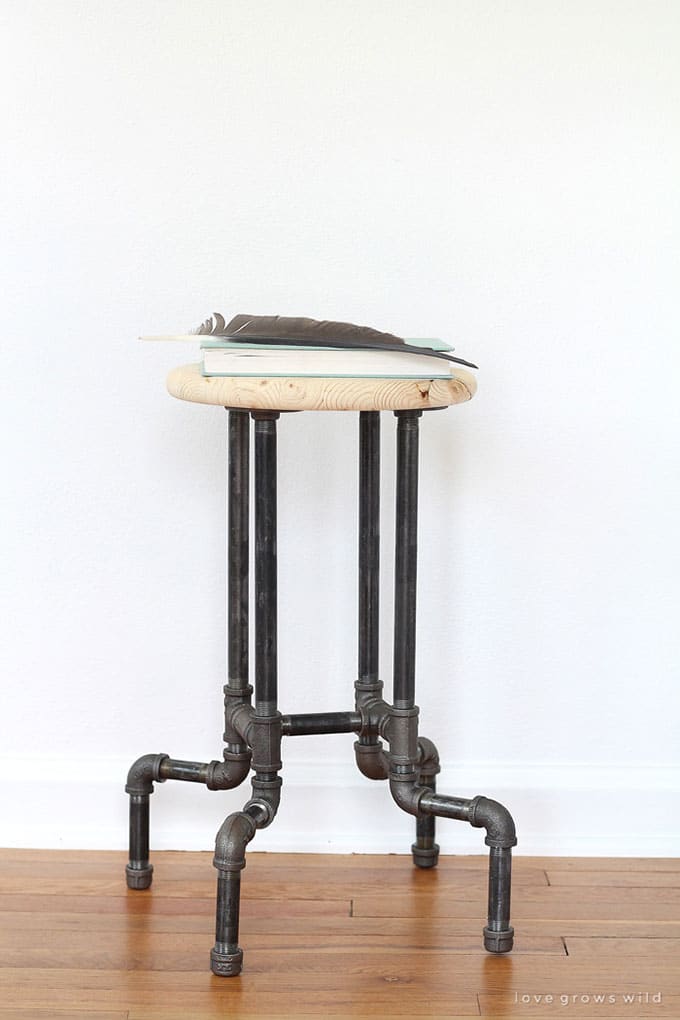 Linda at Itsy Bits & Pieces' Industrial Paper Towel Holder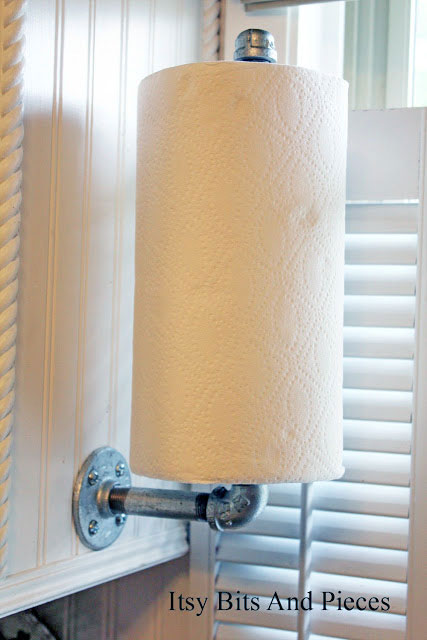 House Of Hawthornes Industrial Pipe Shelves (that's me)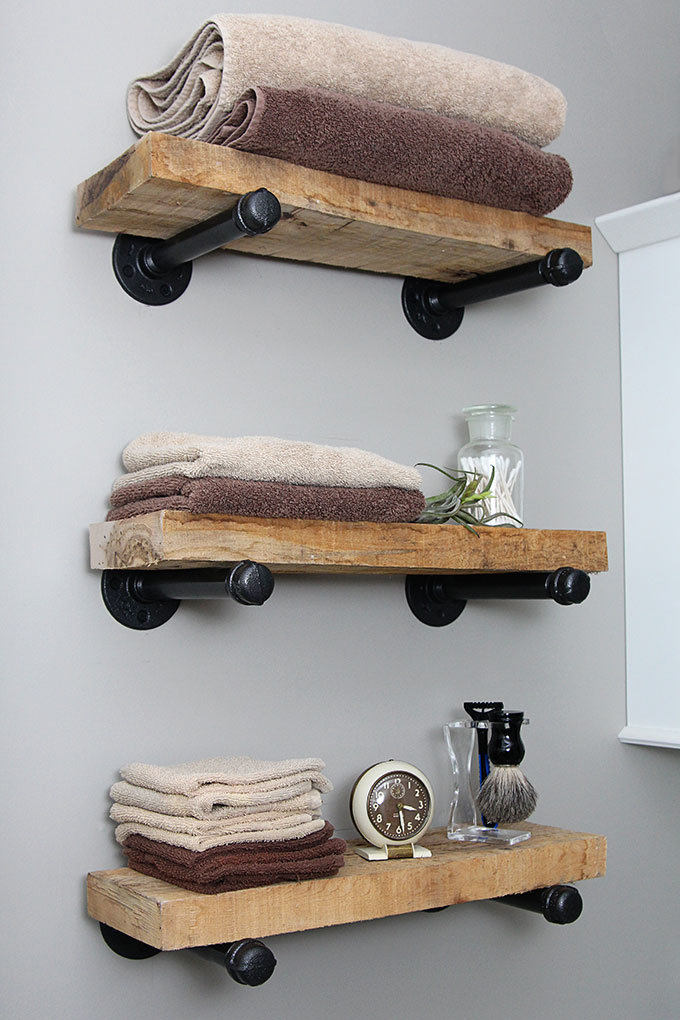 DIY Pipe Dining Table by Designer Trapped In A Lawyer's Body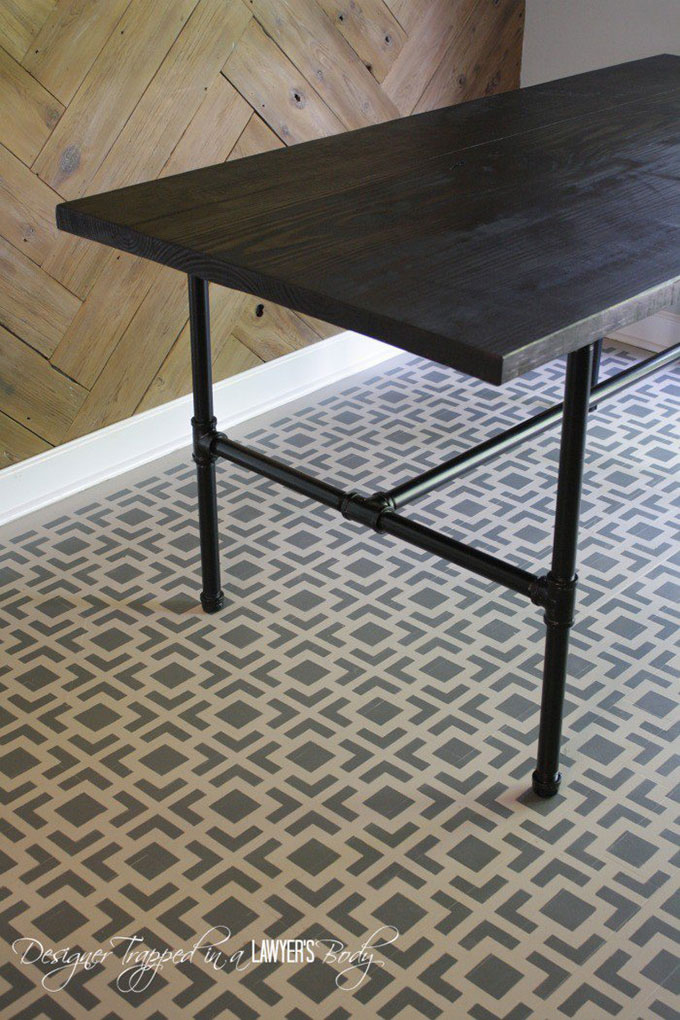 Industrial Desk Calendar by Design Dining Diapers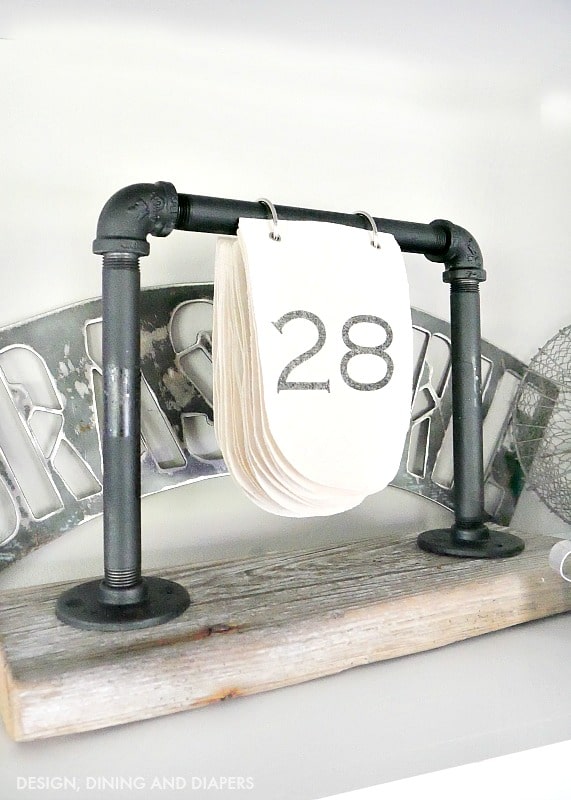 Copper Magazine Holder from Table And Hearth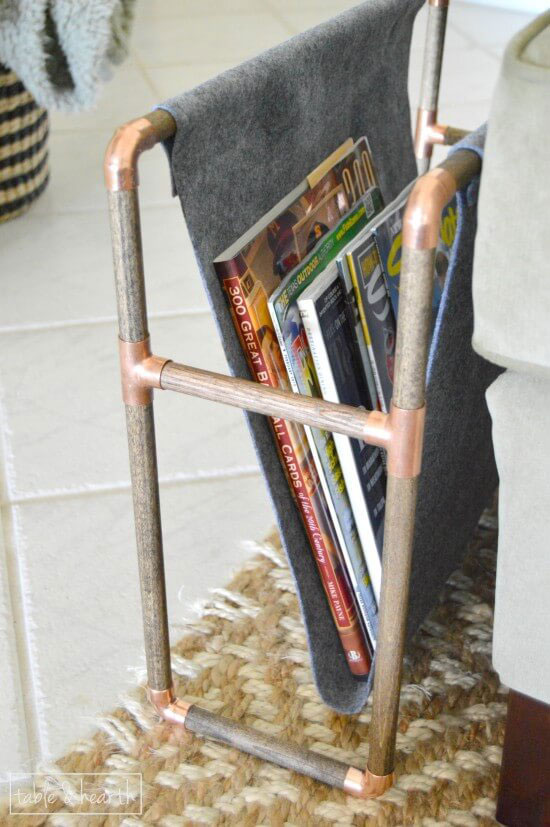 Sincerely Saturday's DIY Industrial Curtain Rod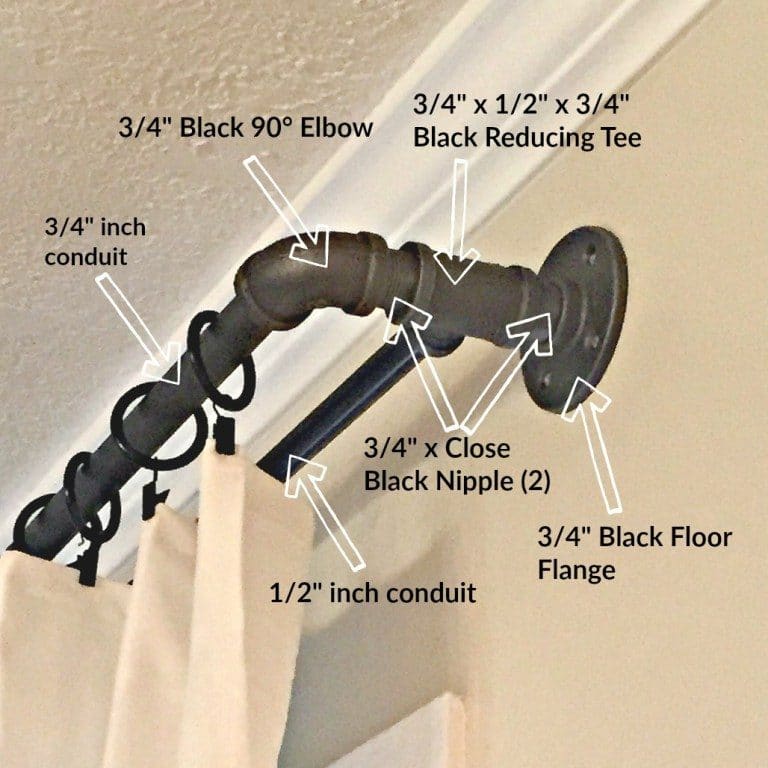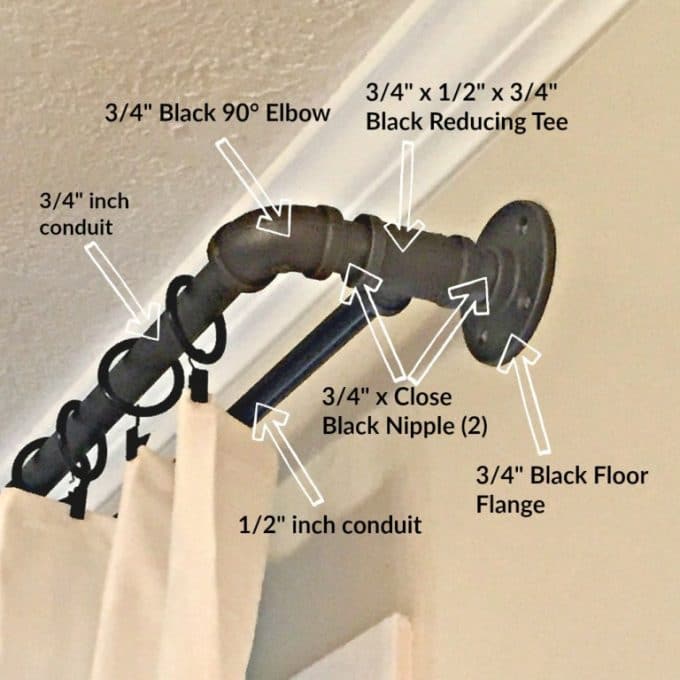 A Bubbly Life's DIY Copper Pipe Ipad Holder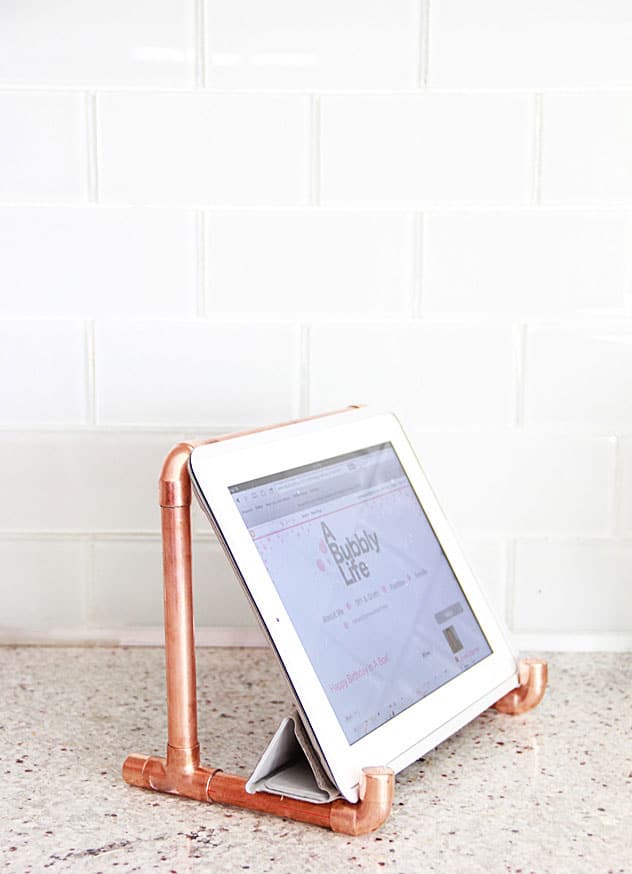 And Nellie Bellie's funky and fabulous DIY Pipe Lamp (an Anthropologie knockoff)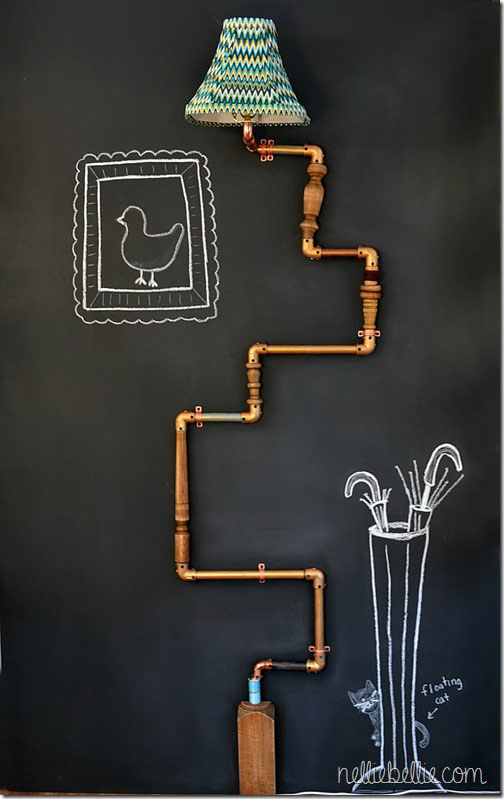 And I'm adding this awesome Industrial Pipe Dog Bed that James & Jamie from The Cavender Diary built.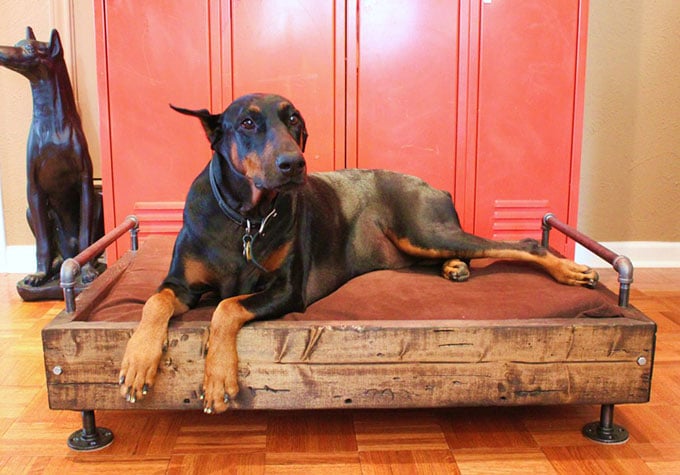 BTW, James also wrote the book on industrial pipe projects - DIY Industrial Pipe Furniture And Decor: Creative Projects For Every Room Of Your Home. There are LOTS more projects listed there, from firewood log racks to jewelry holders to full-blown pieces of furniture.
The man's seriously into his pipe!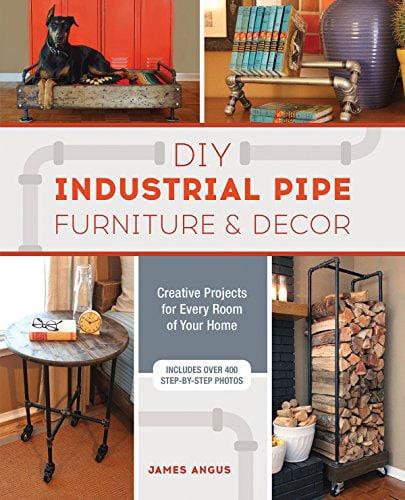 What's your favorite way to use industrial pipe? And don't say plumbing.
(This post contains some affiliate links for your convenience. You can read my full disclosure policy here.)