February sucks.
OK, there's Valentine's Day, but other than that it's just a month you have to get through in order to get to the other side of winter and start dreaming of cute little lambs and chicks and bunnies.
So to make my month a little less sucky (spellcheck is telling me that's not a word???), I made myself a cheerful little Valentines Day Hot Chocolate Bar.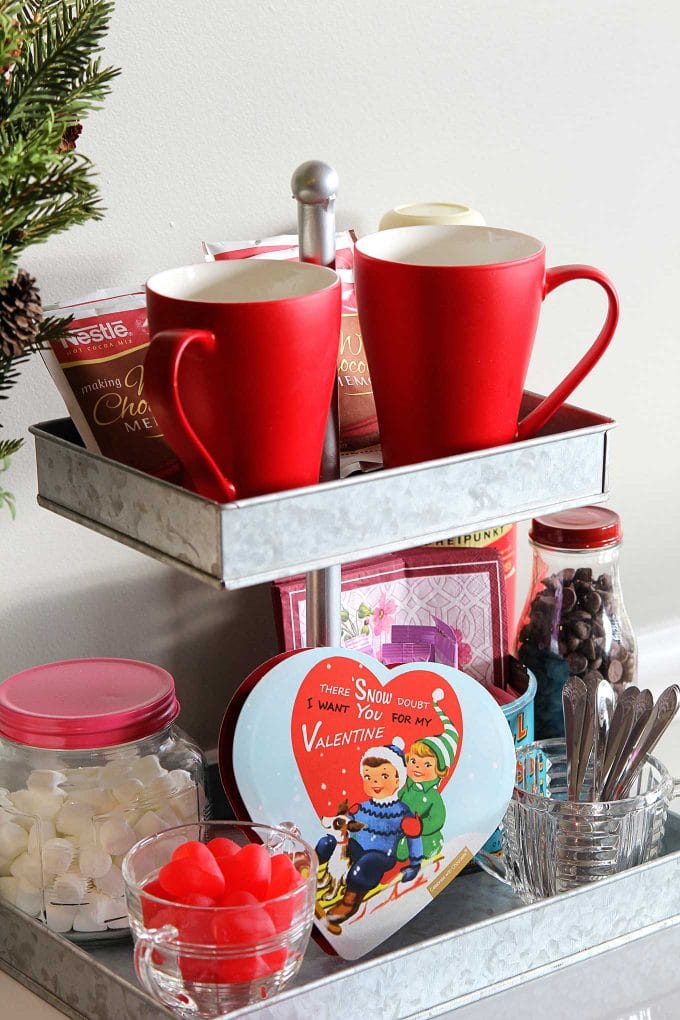 I bought the two-tiered galvanized tray at Jo-Ann's with a ½ off coupon a few weeks ago ($9.99 with the discount). I tried to find it online for you, but it's not showing up on Jo's website for some odd reason.
Did you spy that little vintage-inspired heart shaped box of chocolates?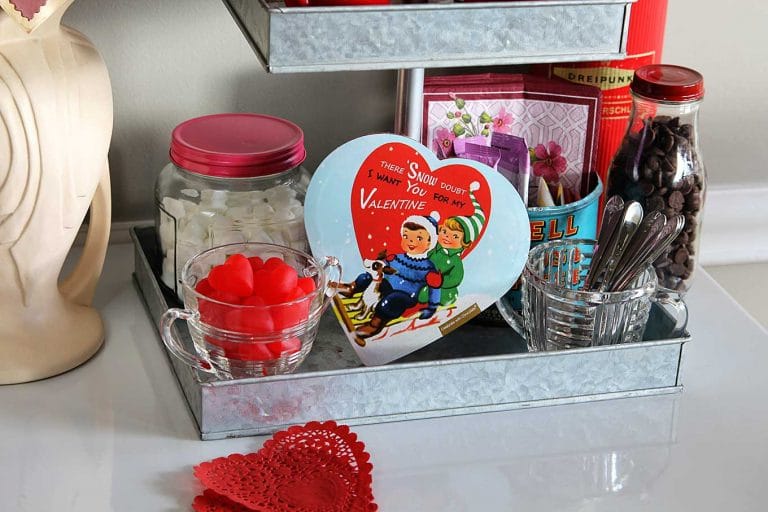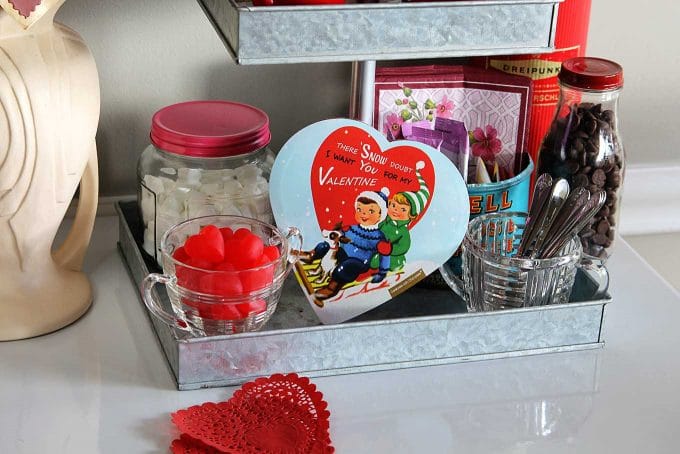 How cute is THAT!
I bought it at Meijer's, which is a grocery superstore in the Midwest, similar to a Walmart Supercenter or Target but with cooler stuff.
The candy is made by Elmers Chocolates out of Louisiana. Not sure if they're sold in your neck of the woods, but I sure do hope so!
They had a few more designs, but I ended up buying the kids on the sled, the adorable little deer and the buckin' horse/donkey/pony.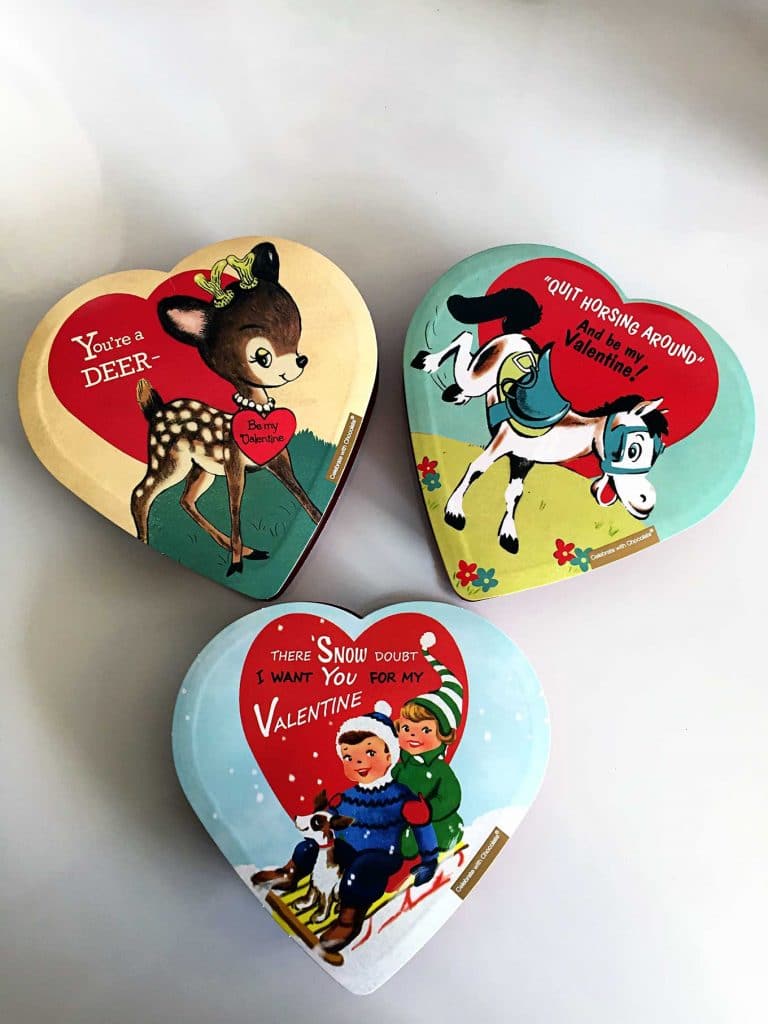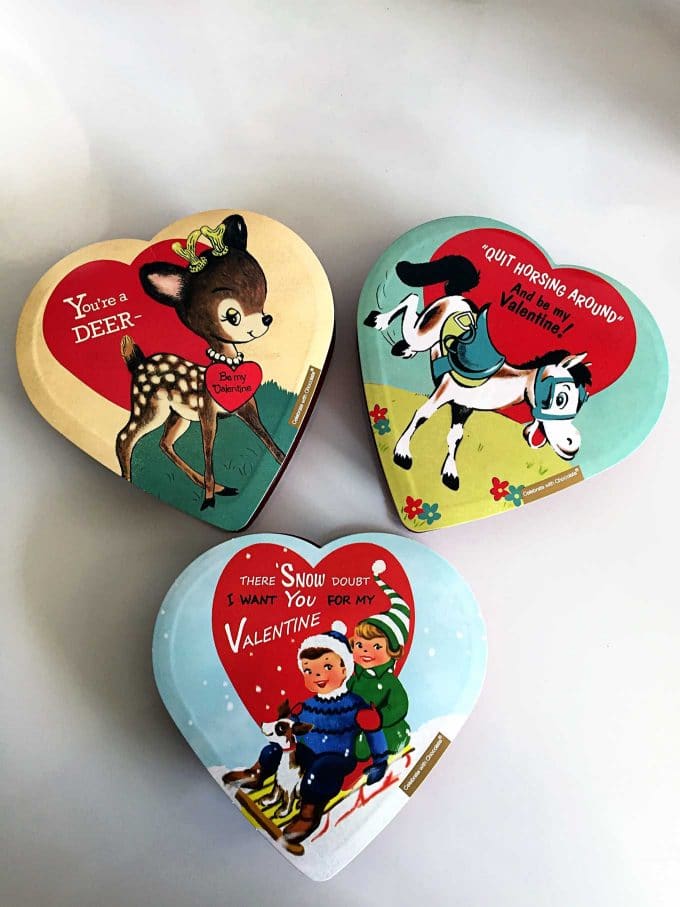 I actually wanted to be a vet at one point in my life, so I really should know which it is.
The greenery in the vase is left over from Christmas. I always leave a little bit of generic greenery out after Christmas, so my house doesn't go from Festive Holiday House to Gloomy Winter House all in one fail swoop.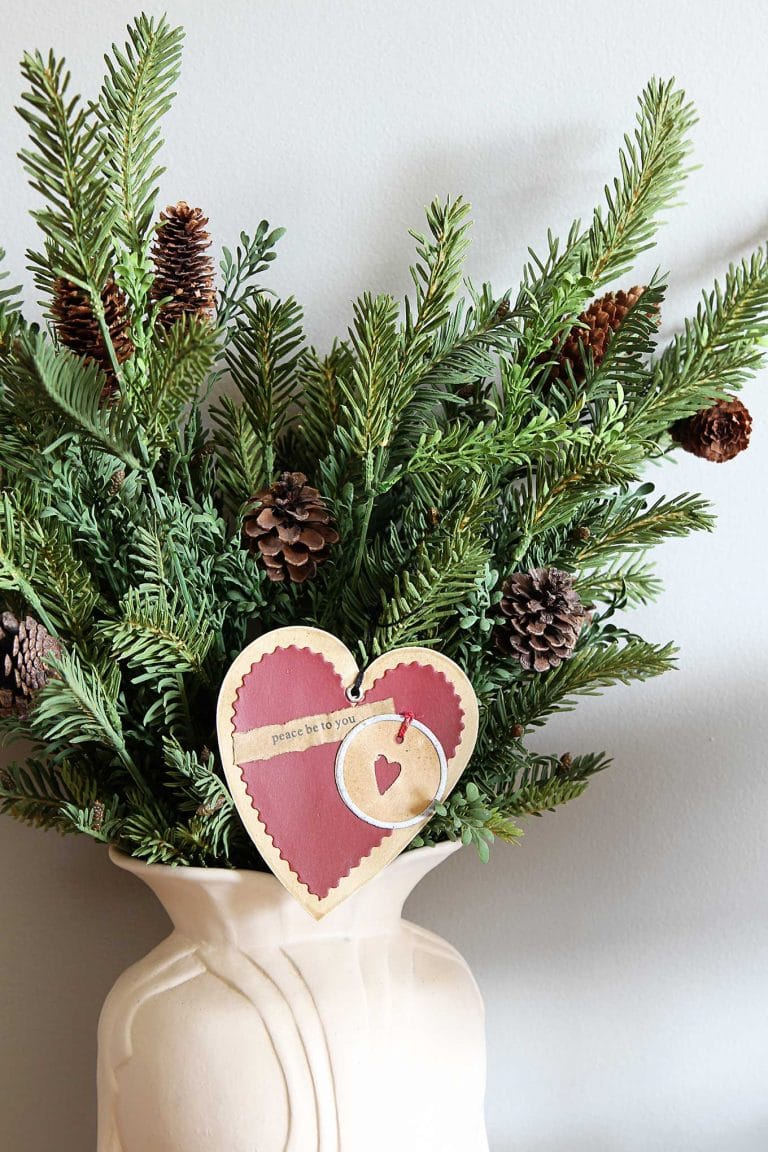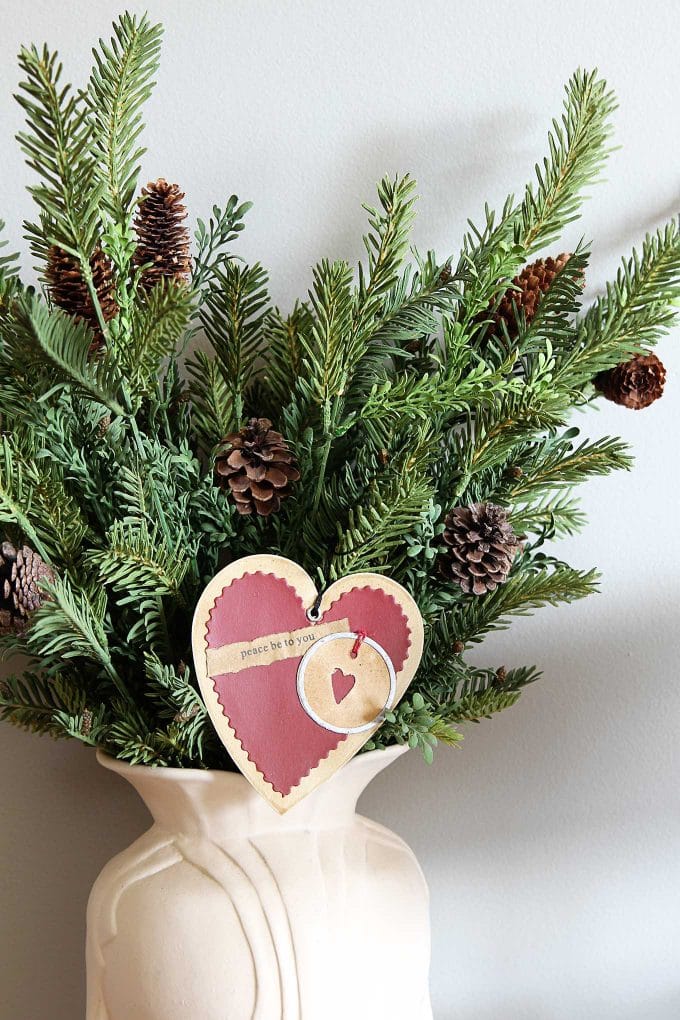 I didn't put a ton of toppings out for the hot chocolate, just marshmallows and chocolate chips. The red gummy hearts are just for looks.
And for eating after you've eaten all things chocolate.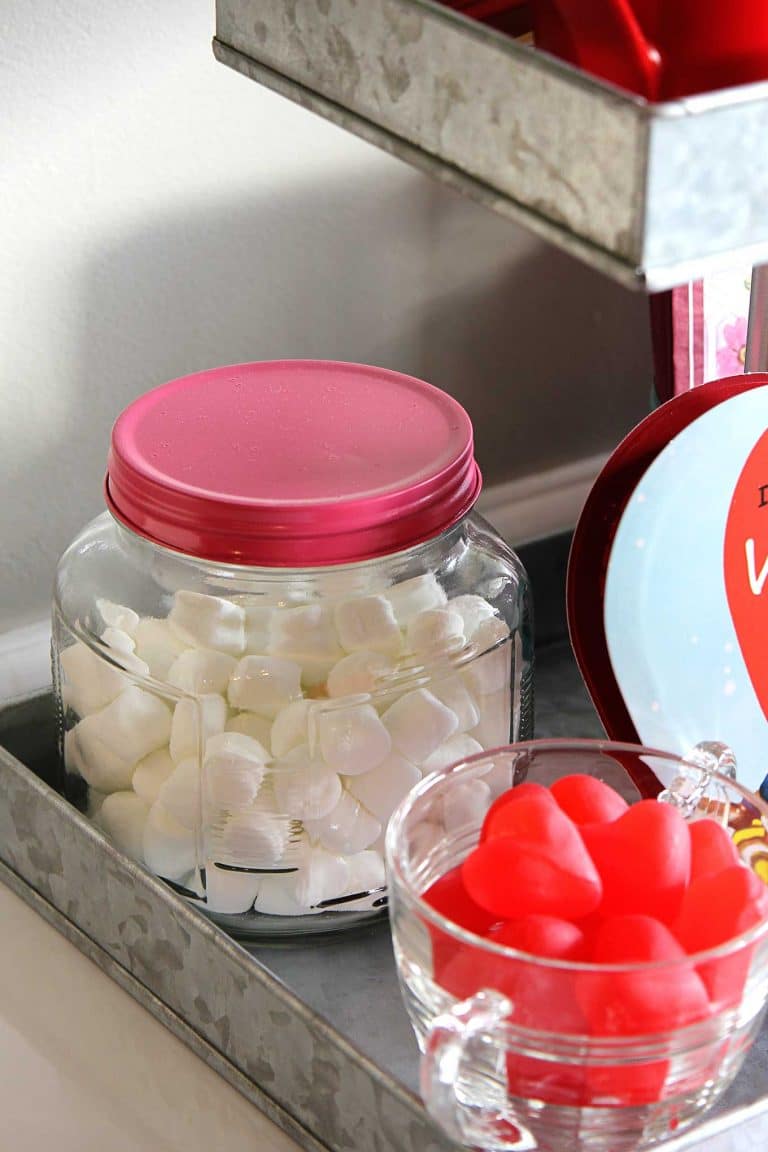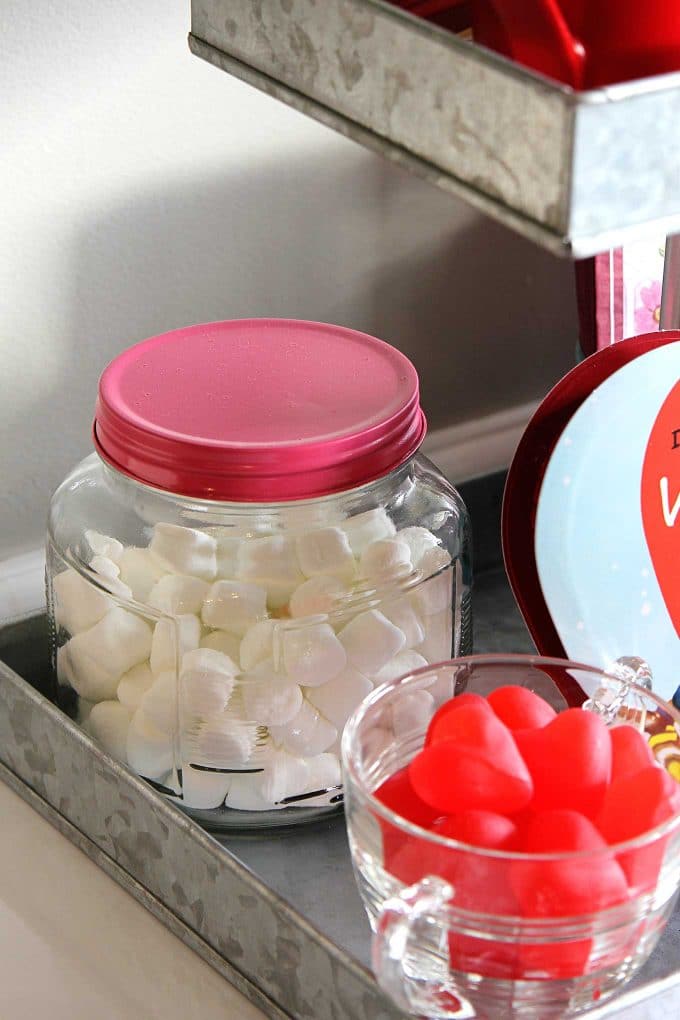 The marshmallow jar is an Anchor Hocking cracker jar from Walmart and it comes with a silver lid. I just spray paint the lids for whatever season I'm into at the moment.
Green or red for Christmas, blue for 4th of July and pink for Valentine's Day. This lid is on its 4th coat of paint!
I put the gummy hearts and some stirring spoons into a few cut glass sugar bowls I found at estate sales. And napkins, tea and low-calorie drink mixes in a old coffee tin.
Low-calorie drinks go so well with chocolates.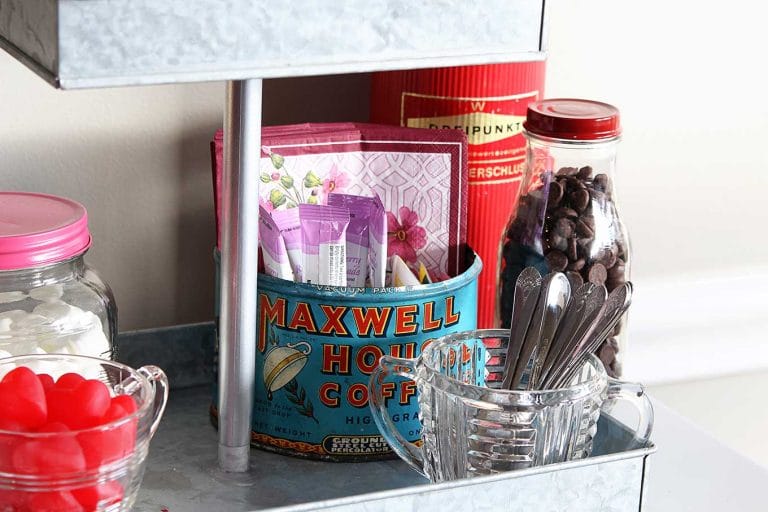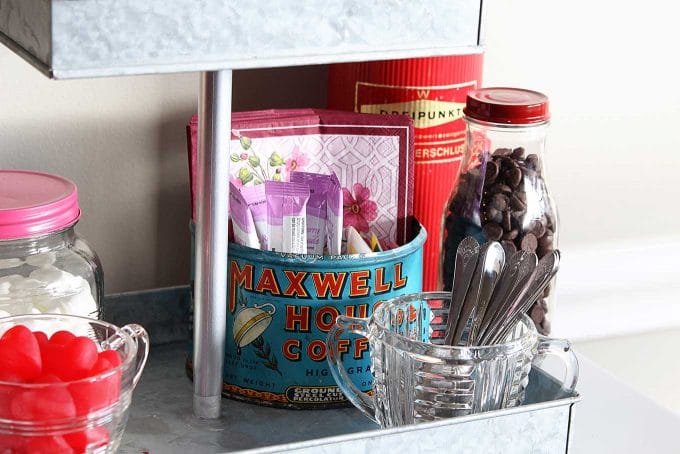 So, let's make a list of things you may want to add to your own Valentines Day Hot Chocolate Bar.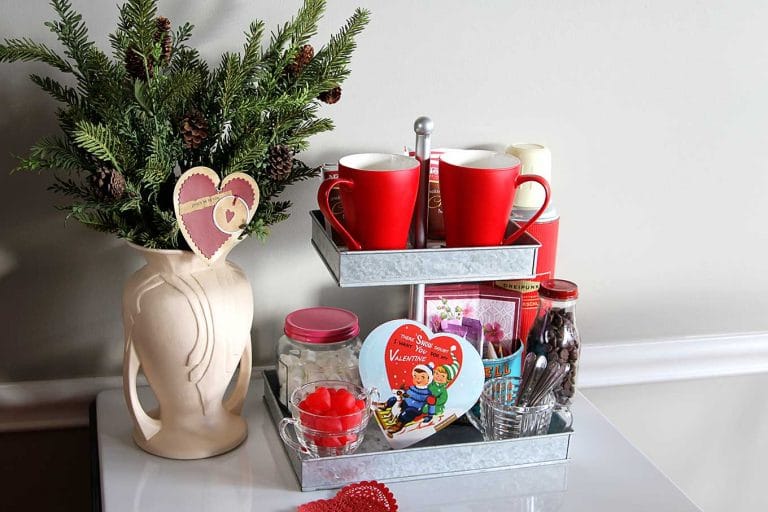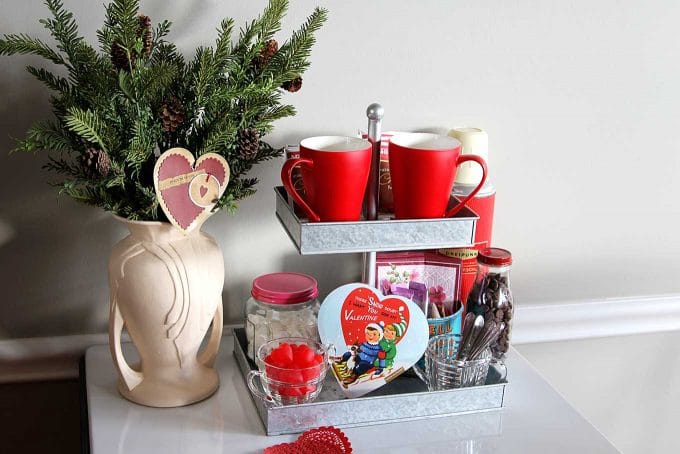 Hot Chocolate Toppings:
Chocolate Chips
Marshmallows
Cinnamon Hearts
Red or Pink Sprinkles
Chunked up Andes Mints
Chunked up Candy Canes
Caramel syrup
Chocolate syrup
Whipped Cream
OK, go forth and get your chocolate groove on. If hot chocolate can't save us from February, nothing can!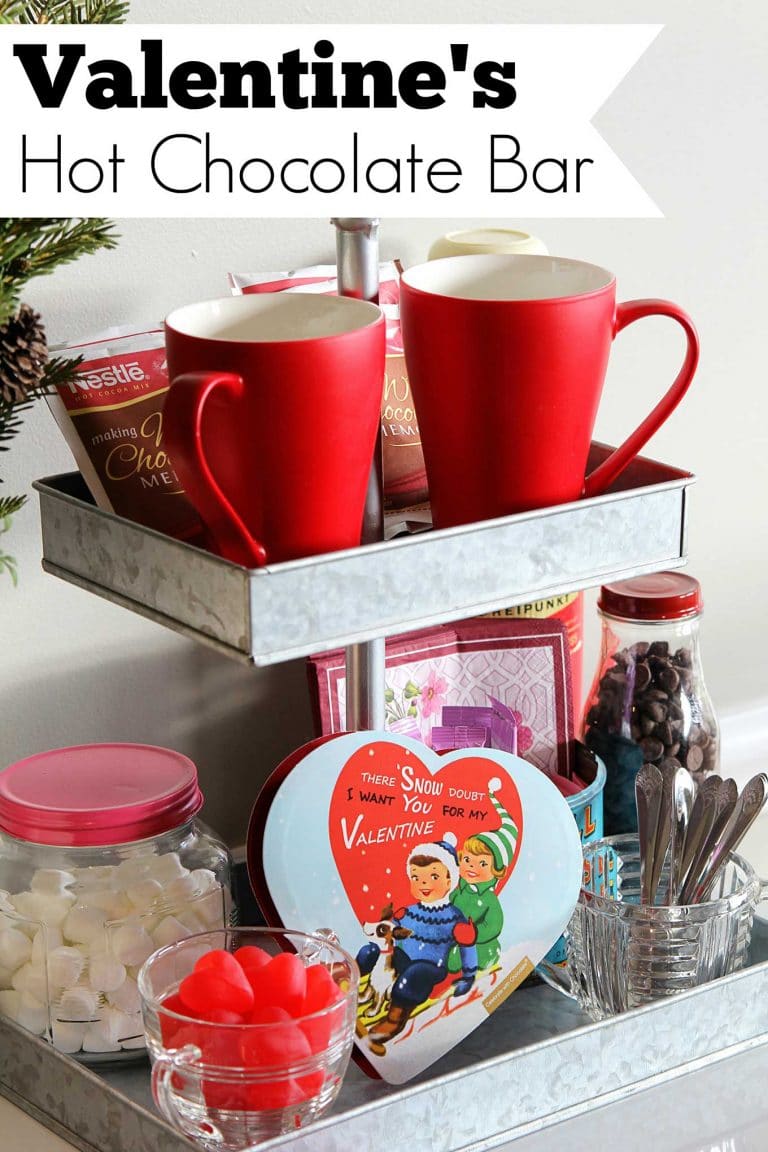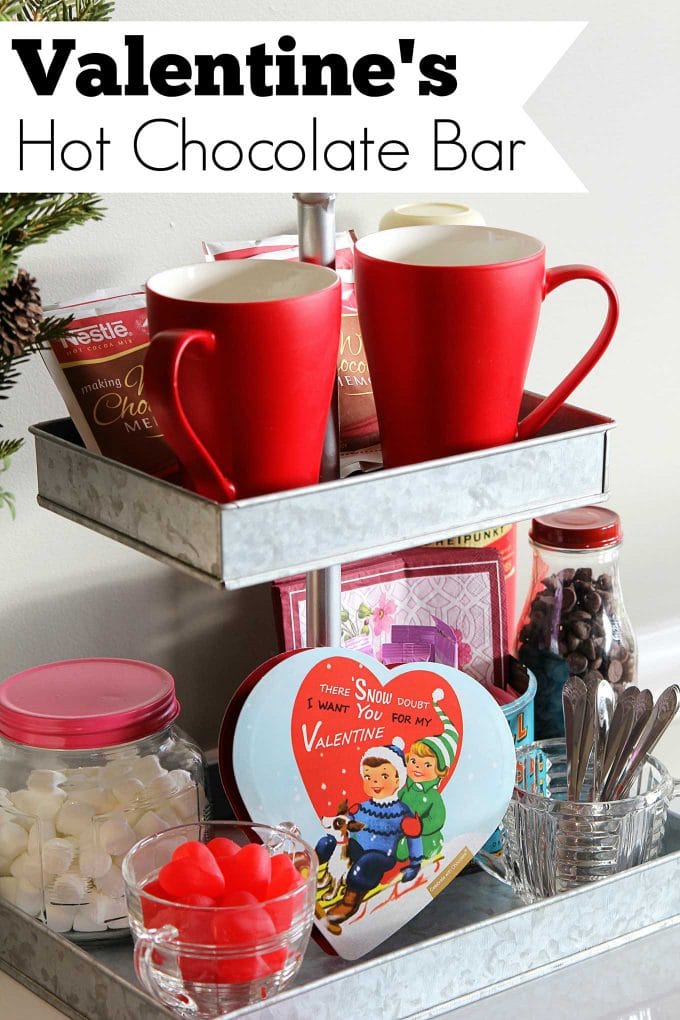 Here are some of my other Valentines Day Posts To Make Your Heart Skip A Beat:
5 Best DIY Valentine Crafts To Make
Valentine's Day Chalkboard Vignette
20 Warm & Cozy Hot Chocolate Recipes
More Valentine's Day Projects And Ideas
And some other fun hot chocolate ideas for Valentine's Day from my friends:
Pink Hot Chocolate from Simply Kierste
Homemade Heart Shaped Marshmallows from Belly Full
DIY Heart Shaped Tea Bags For Valentines Day from Practically Functional