A Black-Eyed Susan Vine updated with photos throughout the summer so you can see how fast they grow and how utterly gorgeous this flowering vine is.
I know I've talked about my love affair with Black-eyed Susan vine on the blog before.
But come one, how darn summery is this!
Bam!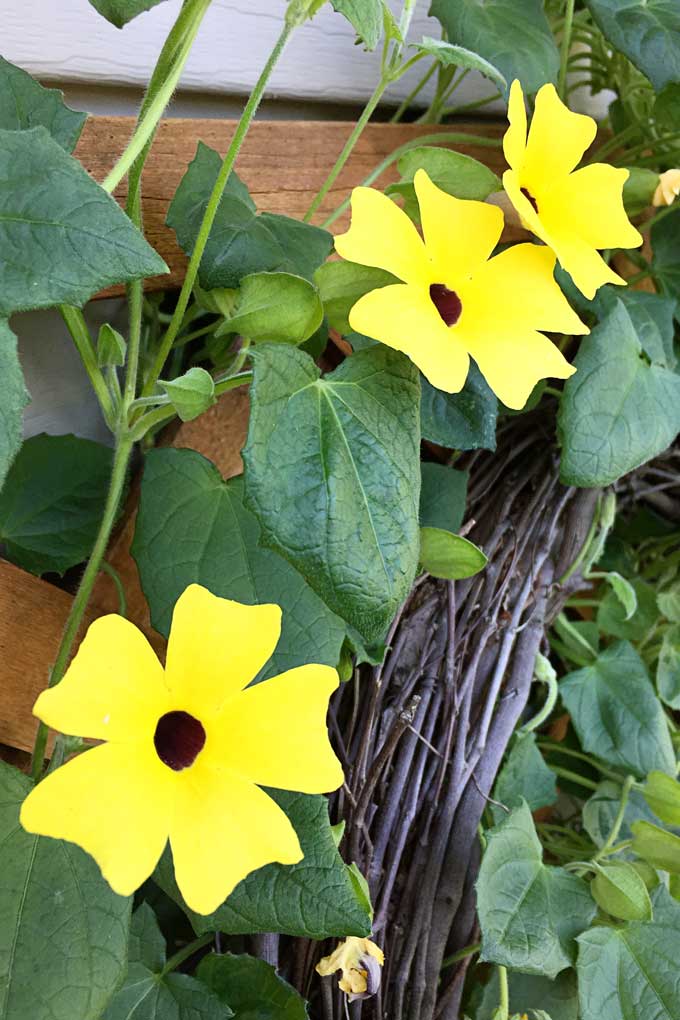 And the best part is it keeps on going right through fall and mingles so well with the cozy colors of mums and the other fall flowers.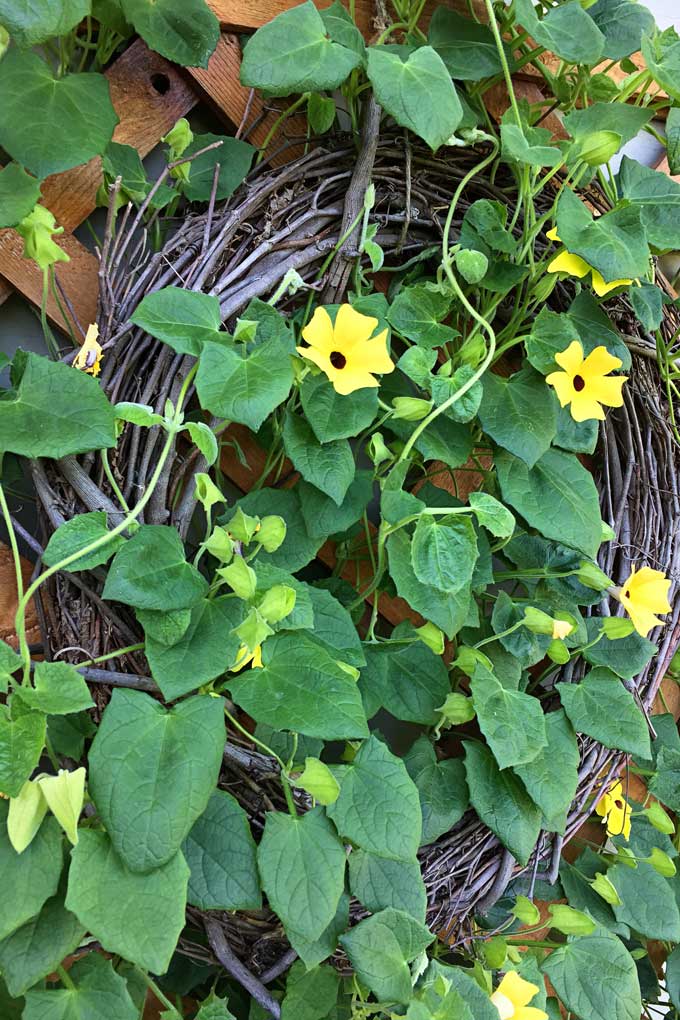 I, for one, CAN NOT wait for fall to get here.
But in the meantime, I thought I'd take you through the progression of my baby over this summer, so you could see why I love these plants, oh so much.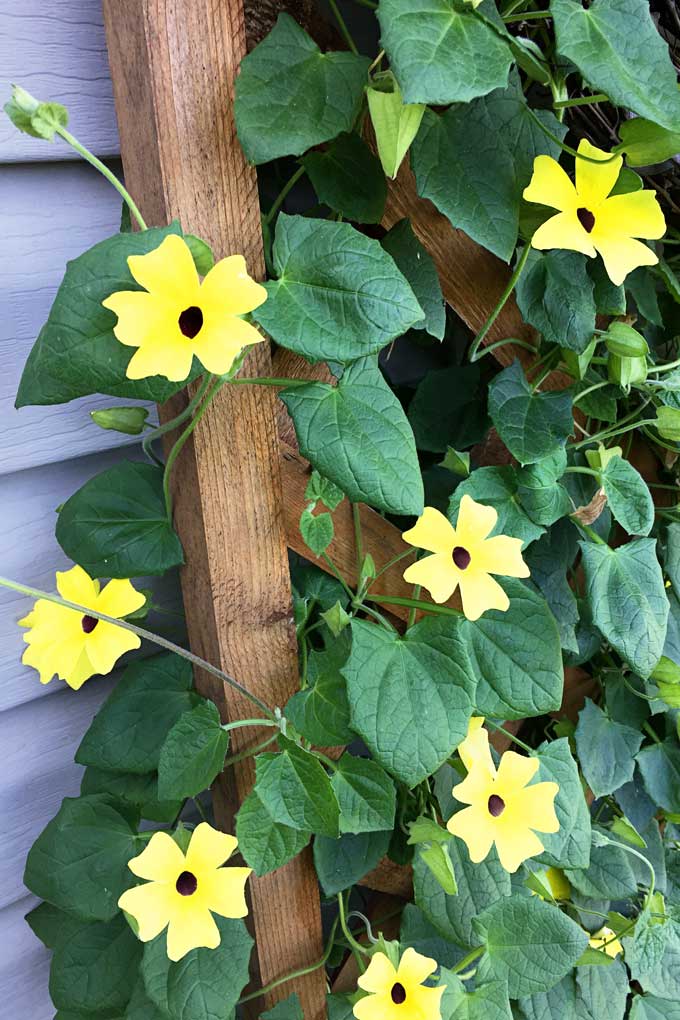 MAY:
This is what it started out looking like when I planted it in mid-May.
It was a small hanging basket I purchased at the local garden center and just plopped in the ground. I actually had trouble getting the vine to attach to the trellis without falling off.
That problem didn't last long.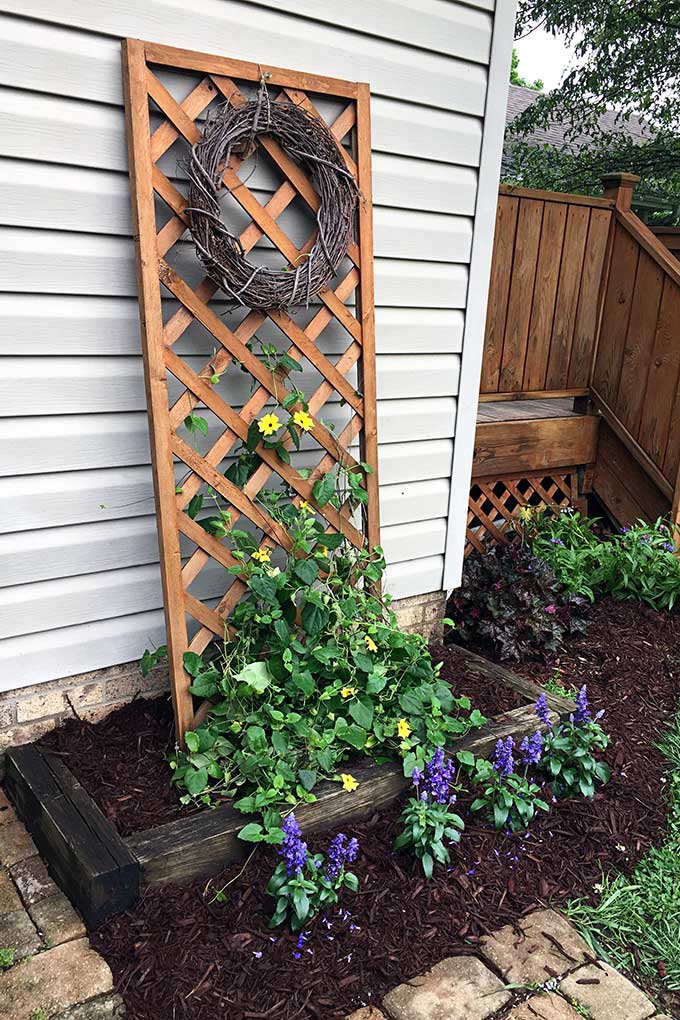 JUNE:
It's filling in quite nicely now.
Wasn't it cute that I thought I could train it to gently wind around my grapevine wreath. Silly, silly girl.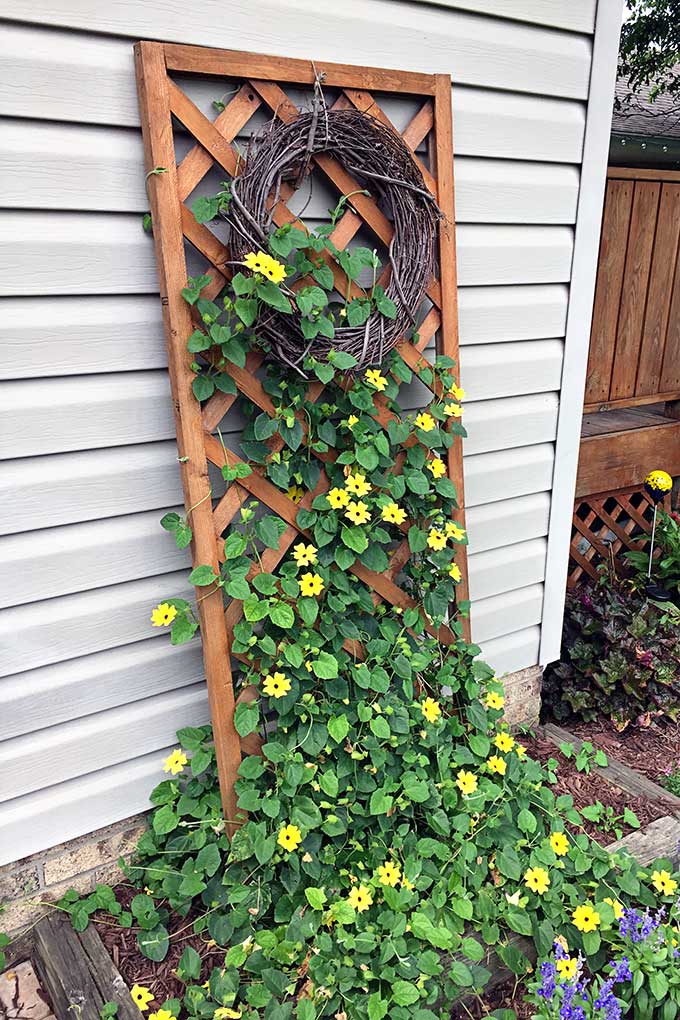 JULY:
There's no stopping it now.
But wait, what about the whole twining around the grapevine wreath thing?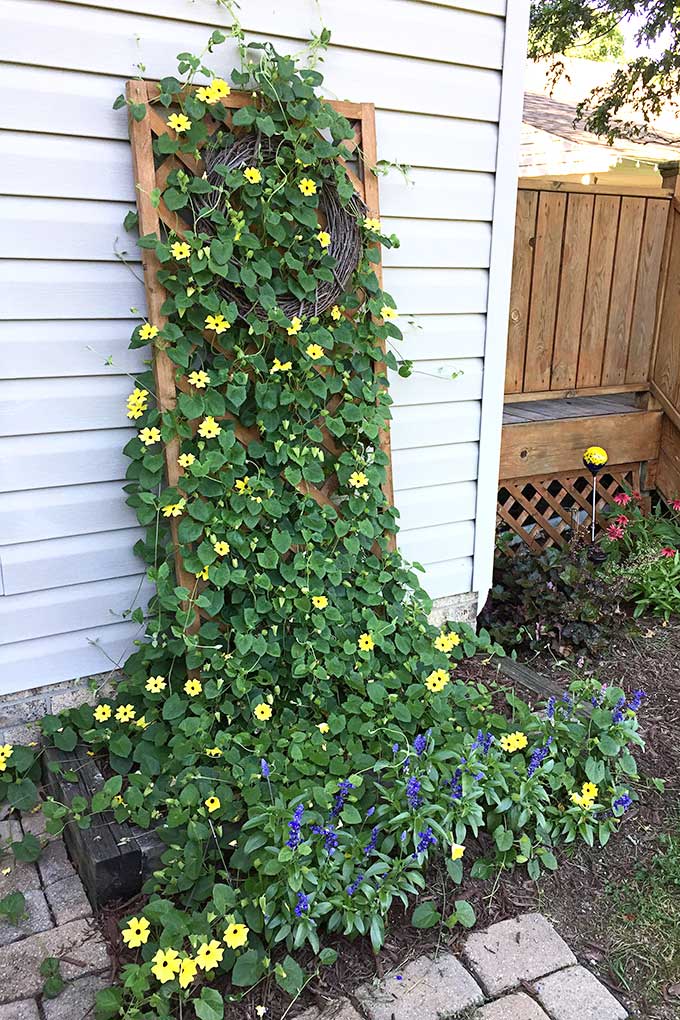 AUGUST:
What grapevine wreath? Is there a grapevine wreath there?
Egads it's trying to eat my house!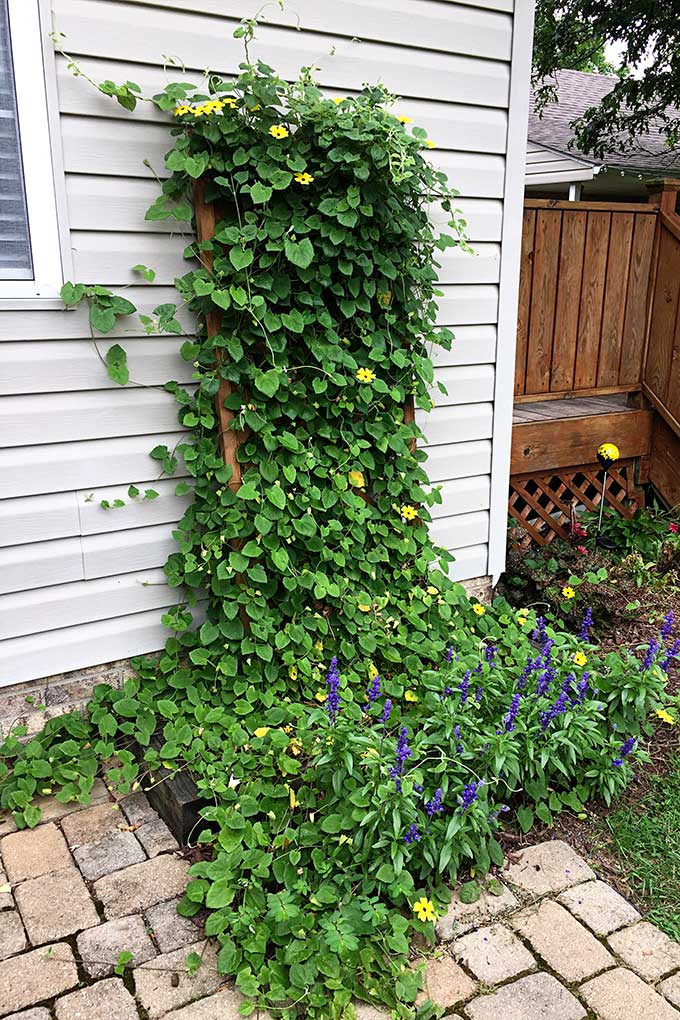 The biggest reason I love these Black-eyed Susan vines is that they just grow and grow and grow and you don't have to fiddle with them. I plant one every year in this very spot and it eventually decides just to take over the whole darn trellis.
BTW, I wrote a whole big long post on how to grow Black-eyed Susan Vines aka Heaven On Earth a few years ago which continues to be one of my most popular posts on Pinterest. It's got more information on how to grow them, what they like to be planted with and so on.
Of course, it wasn't trying to devour my house back then . . .
(This post contains some affiliate links for your convenience. You can read my full disclosure policy here.)